News & Community
Baltimore Visionaries
We profile 30 change-makers who are shaping the future of our city.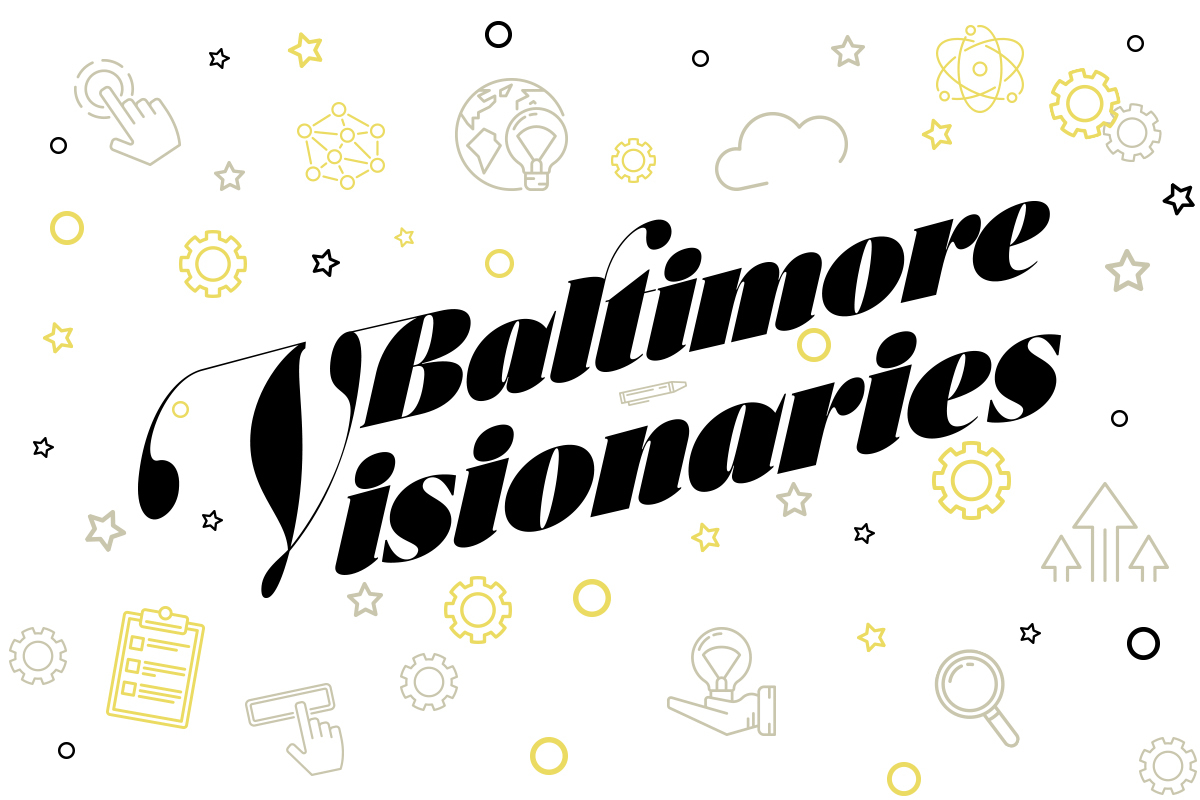 —Pulitzer Prize-winning journalist Herb Caen
Before any blueprints are drawn, renderings are developed, or ribbons are cut, all big ideas start with a vision. Whether it is the proverbial light-bulb moment or an idea that builds gradually, nagging away at us until it fully takes shape, change starts internally. And Baltimore is a city primed and ready for that sort of change. The following 30 people represent the impetus for this kind of revolution, putting their noses to the grindstone every day without much fanfare or limelight. In a time when the news is dominated by the negative, this group of change-makers, ages 16 to 66, is reinforcing the power of the positive. From developing virtual-reality programs and building accessible public transportation to educating kids through the arts and working to eradicate food deserts, these local luminaries are shaping the future of Baltimore—one big idea at a time.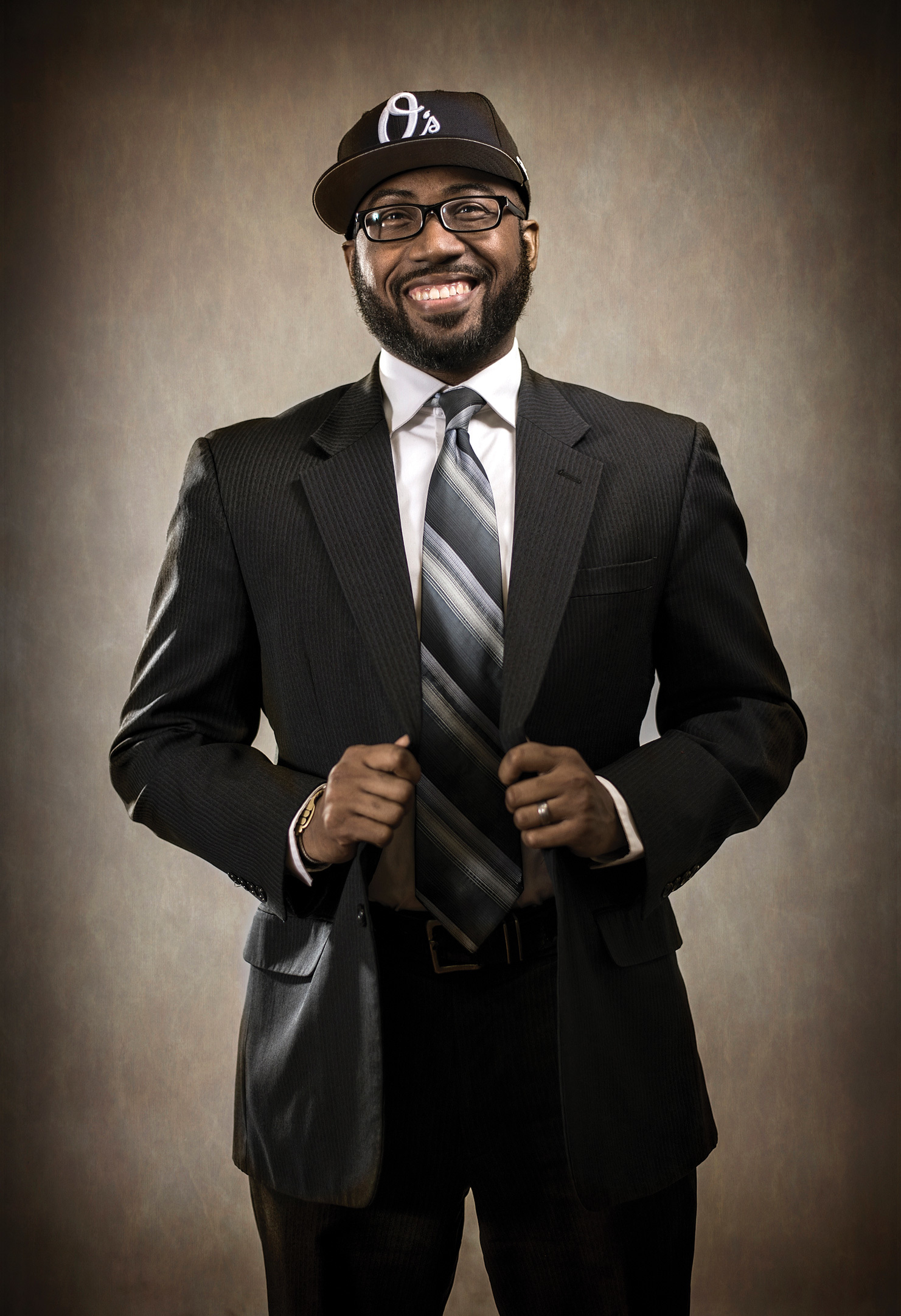 Eradicating food deserts using church-owned land
Rev. Heber Brown, III, 37
Senior pastor, Pleasant Hope Baptist Church
The senior pastor at Pleasant Hope Baptist Church was a key organizer in the campaign to halt the construction of a $100 million youth jail in Baltimore, and in the aftermath of the death of Freddie Gray, he co-founded Baltimore United for Change, a coalition of activists and organizations working toward social justice. He is also the founding director of Orita's Cross Freedom School, a program based on the Freedom Schools of the 1960s that teaches African heritage and black history to city students. In addition, Brown launched the Black Church Food Security Network in 2015, which assists congregations in growing food on church-owned land and links them to local farmers to create a healthy, community-led alternative food system based on self-sufficiency and food justice.
Designing a sanctuary for immigrant and refugee artists
Maria Gabriela Aldana, 37
Education director, Creative Alliance
In 1986, Aldana's family left Nicaragua for Miami. At 18, she became an American citizen. Then a chance to study at MICA brought her to Baltimore. This city has become her home, and it has become her mission to make it better through the arts. "I have an incredible debt to pay off," she says. "I just have to do my best to provide what I've been given to other kids." Her best includes service trips with students, empowering local artisans, giving children access to the arts, and spending her few free hours supporting immigrants–—all projects that feed her vision for a city of blended cultures where youth have a path to success.
Using martial arts to teach kids respect and discipline
Munir Bahar, 36
Founder, COR Health Institute
Munir Bahar knows a thing or two about second chances. After being involved in the drug trade and serving time in jail, he went back to school and got his degree in accounting from Morgan State University. He started a construction business and co-founded anti-violence group 300 Men March. Following the death of Freddie Gray and the Uprising of 2015, Bahar took his mission a step further and founded COR Health Institute to teach young people karate and other martial-arts disciplines, which have been proven to improve self-respect, discipline, and control.
Accommodating disabilities through home design
Cathy Purple Cherry, 58
Principal, Purple Cherry Architects
Cathy Purple Cherry's high-end clients know her as the owner of the eponymous Annapolis-based architectural firm. (And the name? Cathy Purple married Mike Cherry.) But to families across the country, she's something quite different: an advocate for kids with disabilities helping parents navigate the maze of government assistance programs, as well as a consultant on ways home design can accommodate disabilities. It's all from the heart—her adult son has autism and a sibling has Down Syndrome. "I'm paving the way for parents to obtain successful services for their children," she says. "I also believe I've influenced project designs across the country to be as supportive as possible for those with disabilities."
Building safe and accessible public transportation

Liz Cornish, 36
Executive director, Bikemore
Two years ago, after an extensive local and national search, Bikemore, the city's then-fledgling nonprofit bicycling advocacy organization, hired Liz Cornish as its executive director. Cornish's hiring has proved a boon for Bikemore—and more importantly, Baltimore, which has lagged in terms of bicycling infrastructure—giving the city a much-needed push toward creating a safe bike-commuting environment. Sharp, inclusive, and deeply informed, Cornish has built Bikemore into a powerful voice on public transportation and land use issues, not just bicycling concerns, which is critical in a city where a third of all residents lack access to cars. She's also been tenacious, filing a lawsuit while successfully blocking the removal of a new bike lane in Canton.
Educating children through the power of music
Kenyatta Hardison, 44
Choir director, Cardinal Shehan School
After a video of her school's choir singing a rendition of Andra Day's "Rise Up" went viral, Kenyatta Hardison and her kids became the talk of the town, appearing everywhere from Good Morning America to The View. As a 20-year teaching veteran, she demonstrates to her students through her own experiences that life is about more than becoming famous—it's about using your gifts to better yourself and your environment. "What makes me feel complete is being able to share what cultivated me," she says. "Every day I walk through those doors and the kids inspire me through their growth."
Providing a friendly habitat for Baltimore's birds
Susie Creamer, 41
Director, Patterson Park Audubon Center
From her perch at Patterson Park Audubon Center, Susie Creamer is doing as much as the Orioles and Ravens to maintain Baltimore's reputation as "Birdland." In May 2017, Creamer and cohorts hosted Baltimore Birding Weekend, the city's first-ever citywide weekend of avian activities, including bird-watching, happy hours, and, yes, an O's game. The event was such a success that it will return twice in 2018, once this month and again in May. Even more crucial is the day-to-day work that Creamer does to make the city more hospitable to winged wonders. This includes environmental education programs, as well as rehabilitating and certifying habitats as bird- and butterfly-friendly. The program is so respected that parts of it have been adopted by the National Audubon Society. And Creamer's fluent Spanish helps her efforts with East Baltimore's sizable Spanish-speaking community. "The place where I am now is a really good fit for me," she says. "It's a combination of education, conservation, and international Baltimore."
Baltimore City Rooftops
"So I can look out over the city and dream." —Andre Mazelin
Deb Tillett, president at ETC Baltimore
"She's a driven leader, an accomplished businesswoman, and is dedicated to helping life others up through guaranteed tough love and guidance." —Margaret Roth
Freeman A. Hrabowski, III, president at UMBC
"Freeman's passion, work ethic, and guiding principles have helped shape a lot of the direction I have taken in life." —Thibault Manekin
Druid Hill Park
"It contains the oldest trees in Maryland!" —Liz Vayda
Impact Hub baltimore
"You have the ability to work alongside and meet some amazing change agents." —Shantell Roberts
Proving to the world that Baltimore has style
Bishme Cromartie, 27
Fashion designer
With Vogue naming him a "designer to know" after his showcase at L.A. Fashion Week and celebrities donning his duds on Watch What Happens Live with Andy Cohen, it's safe to say 2017 was a huge year for Bishme Cromartie. The Baltimore-bred Cromartie has helped put his city on the fashion map and is currently developing an online shop to get his designs—with bold and architectural shapes—out into the world. "I keep thinking I will have to relocate, but something keeps pulling me back to Baltimore. I think it's the amount of inspiration I get here," says Cromartie. "I love to work with kids and teenagers wanting to do design and show them that someone from their city did it and it's possible."
Training and educating the service industry

Brendan Dorr, 38
Founder, Baltimore Bartenders' Guild
If you've had a delicious cocktail here in the past decade, you have Brendan Dorr to thank. Before the term mixologist came into the vernacular, he was studying drink history and shaking cocktails behind the bar. As the head bartender at B&O American Brasserie (and, long before that, Ixia in Mt. Vernon), Dorr is considered the godfather of the cocktail scene in Baltimore, as he's managed bars and hosted events for multiple charitable causes since the mid-2000s. He helps to train people from barback up to the managerial level and plans to continue that model when he and business partner Eric Fooy open gin bar Dutch Courage in Old Goucher in the spring of 2018.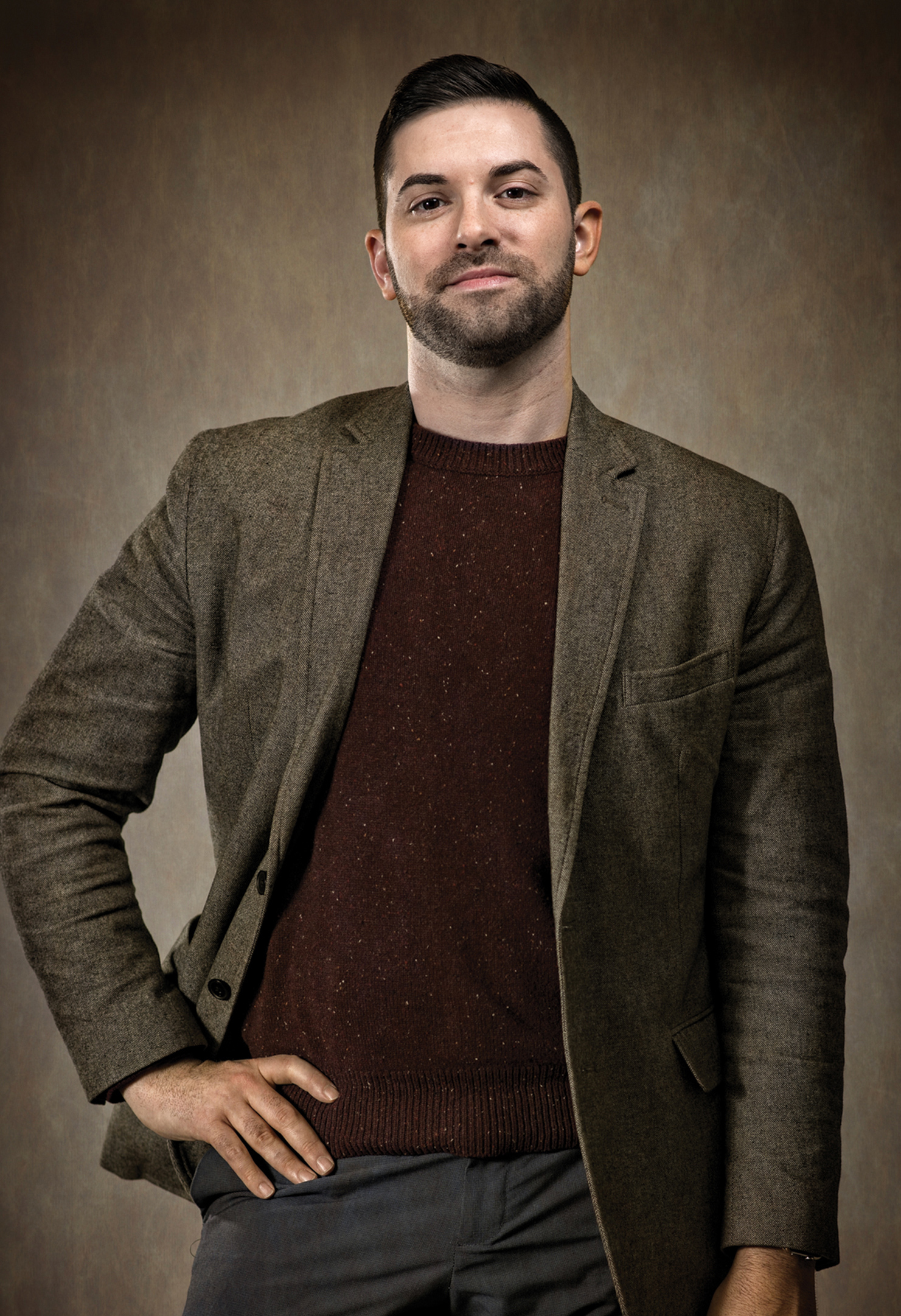 Giving a voice to "the other"
Sean Elias, 32
Artistic director and CEO, Iron Crow Theatre
"My favorite thing ever written about me is that I'm unrelenting in my vision," Sean Elias says. That vision? To use the power of theater to help lead Baltimore into a renaissance in socioeconomic development. As the head of Iron Crow Theatre, Elias aims to fill the gap between the city's large theater companies and its community theaters. He's shaping a professional theater that's financially solvent and rewarding to the artist by using open calls, which pull talent from here and other cities, diversify our scene, and put dollars back into the local economy. Iron Crow is also the only professional queer theater in the city, producing avant-garde works and igniting dialogues. "We use queer in the broadest sense as 'the other,'" he says. "Iron Crow is a home for these stories that don't get told."
Putting anti-racist policies into action
Ryan Dorsey, 36
Baltimore City Councilman, District 3
Ryan Dorsey has had anything but the typical political career path. After growing up in Belair-Edison, he got a degree from Peabody Institute, and then worked for the family business installing home theaters. But instead of serving a wealthy few, he thought, why not serve the diverse group of 40,000 residents in his district? So in 2016 he ran for City Council and won. Since taking office, he has fought to modernize antiquated legislation, much of which he sees as stemming from racist policies. He has drafted bills to veer the city out of a car-centric state of mind and proposed diverting funding away from the Baltimore Police Department and into housing, jobs, and transportation. "People can't live without access to those three things," he says. "Let's stop trying to make people feel falsely safe and actually start making them secure."
Connecting talent to under-the-radar opportunity
Fagan Harris, 30
President and CEO, Baltimore Corps
Why can't Baltimore be to social change what New York is to finance? Or what San Francisco is to technology? Fagan Harris is obsessed with this question. As the president and CEO of Baltimore Corps, Harris links aspiring entrepreneurs to local leadership opportunities. Aside from organizing grants for startups (everything from student nutrition programs to a mobile-laundry service for the city's homeless) and helping job-seekers find placement in the social impact sector, Baltimore Corps runs a yearlong fellowship program that matches young professionals with leaders at enterprises such as Open Works, Thread, Teach for America, and the Baltimore City Health Department. "We strive every day to solve the city's hardest problems," Harris says. "And we want to create an example that inspires others to do the same."
Empowering the local news bureau again
Paul Jay, 66
CEO, The Real News Network
A longtime Canadian broadcaster and documentary filmmaker, Jay is the CEO and senior editor of The Real News Network, a not-for-profit, daily news video outlet, which launched in 2007 in Toronto and opened its Baltimore office in 2013. Prior to TRNN, Jay spent 10 years as the creator and executive producer of Canadian Public Broadcasting system's Newsworld's flagship debate programs, counterSpin and FaceOff. At its best, under the banner The Real Baltimore, the online channel delivers solid reporting and in-depth interviews, providing both timely news and context around local issues. This summer, The Real News Network branched out, investing in Ida B.'s Table, a modern soul-food restaurant, and partnering with the city's new alternative weekly, Baltimore Beat, both housed in its Holliday Street building.
Listening to communities before breaking ground
Thibault Manekin, 40
Partner, Seawall Development
The fact that Thibault Manekin is compassionate about development comes as no surprise when you know his background. He spent a good chunk of his 20s traveling to war-torn countries, where he used sports to connect people on different sides of conflicts. His nonprofit, Peace Players, was so successful that Nelson Mandela's foundation invested in it. But about a decade ago, his native Baltimore City came calling, and he co-founded Seawall Development with his dad, Donald, in order to ask underserved residents what they needed in their neighborhoods. That includes affordable housing for teachers at Miller's Court, the Baltimore Design School and Green Street Academy, more food options in Remington at R. House, and, soon, co-working space Union Collective. "Nothing has ever been our idea," he said. "It's all been a result of deep listening."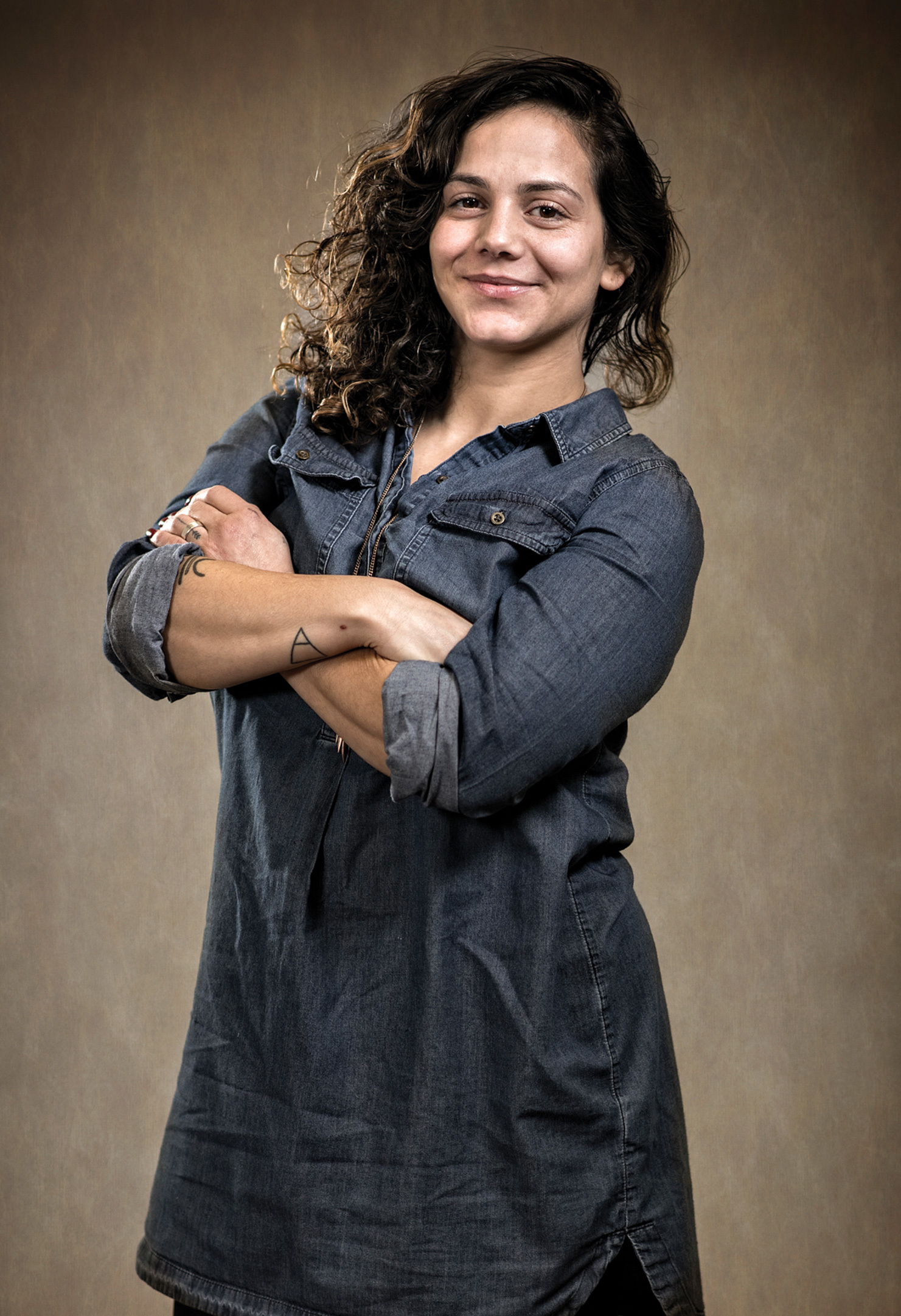 Providing young adults with an arts alternative
Gianna Rodriguez, 33
Founder and Executive Director, Baltimore Youth Arts
After nearly a decade working with at-risk youth, Gianna Rodriguez founded Baltimore Youth Arts, sensing a need in our city to support kids who are either involved with, or have family in, the justice system. "You're being affected by being a child of someone in the system," Rodriguez says. "The trauma stays with you." She knows this firsthand and wants to give kids another option. While there is plenty of art-making—painting, screen-printing, poetry—BYA also provides job readiness training and is beginning to work to place kids into jobs. "People in prison are invisible," she says. "It's not always at the forefront of people's minds." Rodriguez is striving to change that.
Creating virtual reality job training

Todd Marks, 41
CEO, Mindgrub Technologies
Although Mindgrub Technologies is best known for developing apps and games, its founder, Todd Marks, is helping businesses uncover endless possibilities through gaming and virtual reality. Mindgrub's recent work with Mercy Medical Center using game-style design to provide training for nurses changed how health professionals are taught. "By simulating real-time situations with virtual reality, it allows you to have actual physical training," Marks says. "It creates muscle memory and is more immersive than just a flat screen." With a robotics lab and a virtual reality holodeck on-site at Mindgrub's offices in Locust Point, Marks is helping to propel Baltimore into the future.
Driving down the cost of medical care
Dr. Redonda Miller, 51
President, The Johns Hopkins Hospital
Two years ago, when Dr. Redonda Miller was tapped to become the first female president in the 127-year history of The Johns Hopkins Hospital, it was celebrated by many as a glass-ceiling-shattering moment for the ages. But Miller, herself, an internist who specializes in women's health, has downplayed the significance in interviews, choosing to talk more about the problems at hand and recruiting a new executive team together to solve them. As an Ohio native who first joined the Hopkins system nearly 30 years ago, Miller acknowledges the high insurance premiums in Maryland and has made it a top priority to try to decrease drug costs. She's also been at the forefront of the opioid crisis, spearheading a program at Hopkins that includes research and care, as well as new prescription guidelines and training for the next generation of physicians.

Hollins Market
"Great real estate and third spaces like New Beginnings Barber Shop and City of Gods boutique." —Aisha Pew
Reservoir Hill
"I'm interested in lifting up neighborhoods that are already working to care for their legacy residents, young people, and recent transplants." —Jess Solomon
Brooklyn Park
"If Port Covington happens, Brooklyn will be like our Brooklyn. There's so much potential there." —Sam Sessa
Celebrating the sound of city streets

Wendel Patrick, 44
Professor, Peabody Institute
Baltimore's music scene is a cornucopia of genres, and few artists transcend those lines quite like Wendel Patrick—one of the most influential and omnipresent figures in the local arts scene. Maybe you've caught him and his experimental hip-hop collective, the Baltimore Boom Bap Society, during their monthly performances at The Windup Space in Station North. (Or, if you were lucky enough, alongside the Baltimore Symphony Orchestra during BSO Pulse.) You also might have heard his bi-monthly radio program, Out of The Blocks on WYPR, in which he and Aaron Henkin celebrate the sounds of our city streets. Most notably, the musician is now honing his boundary-breaking skills as professor of the first-ever hip-hop class at Peabody Institute. Through artists from Public Enemy to J Dilla, Patrick, a classically trained musician himself, is expanding young minds beyond the confines of Mozart and Beethoven and bringing the music school into the 21st century.
Regenerating and reinvesting in black neighborhoods

Aisha Pew, 38
Owner, Dovecote Cafe
Dovecote Cafe's Aisha Pew never set out to own an eatery when moving with her partner, Cole, from Oakland, CA. She did want to create a gathering spot for community engagement, a sort of salon for the 21st century. But in 2015, after seeing a "for rent" sign in the predominantly black Reservoir Hill, she and Cole decided to open a cafe whose cri de coeur is "community first, cafe second." "What better way to bring people together than coffee, food, good music, and art?" asks Pew. At Dovecote, civic support comes in many forms, from the walls lined with art for sale to monthly dinners with black chefs, and a produce pop-up in partnership with Baltimore Free Farm—all served alongside the cafe's famous peach upside-down cake, made using a family recipe. "My vision is for Baltimore to be a mecca for black people," says Pew. "My dream is that Dovecote enhances neighborhood pride—that the legacy residents of Reservoir Hill see the beauty and potential in once vapid spaces."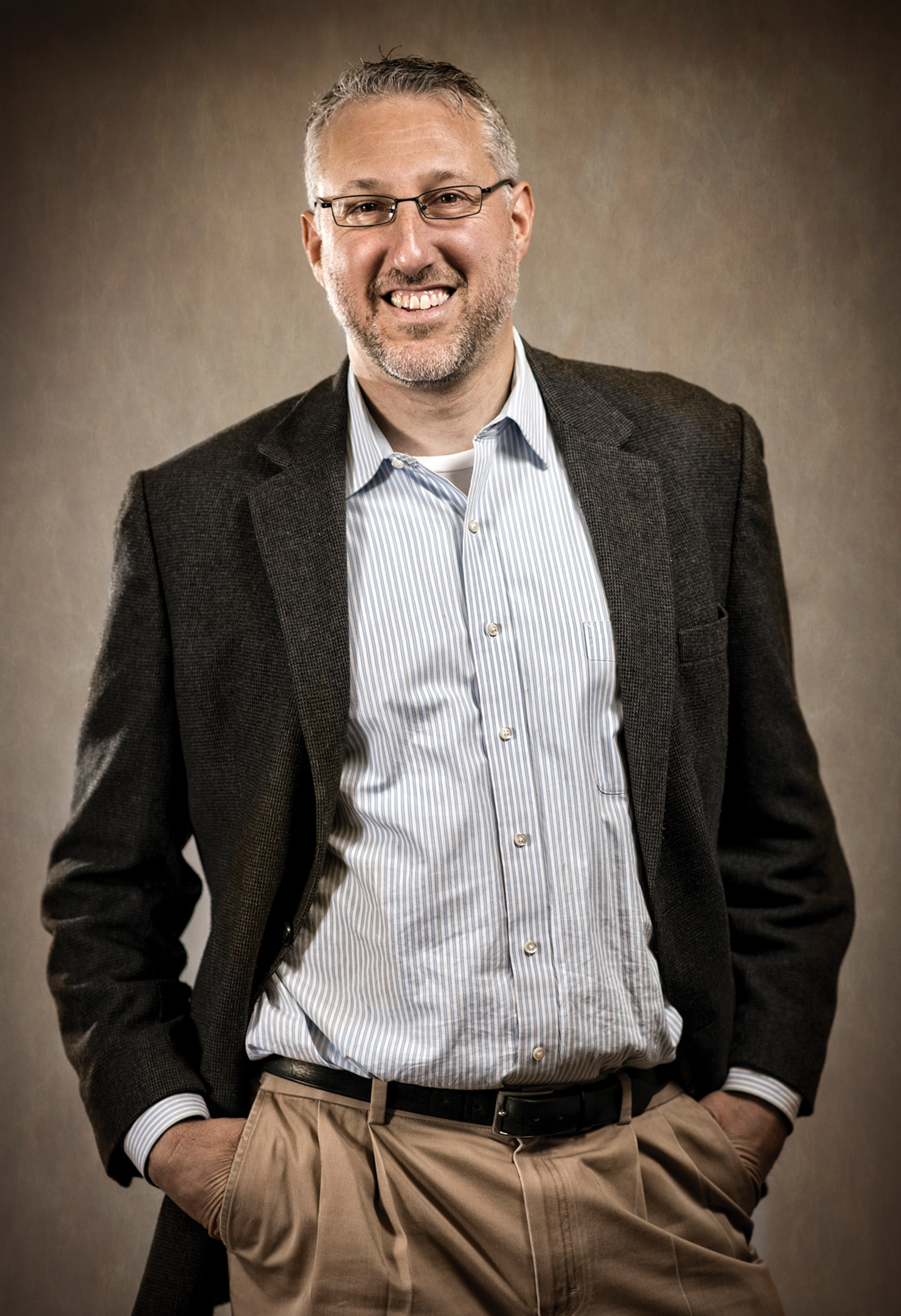 Developing a competitive business ecosystem
Jay Steinmetz, 49
CEO, Barcoding Inc.
Jay Steinmetz believes that job creation is the future to prosperity in Baltimore. And he should know—he built his business Barcoding Inc. from the ground up, and is expanding its offices from their Boston Street location to a bigger space in Highlandtown. The owner of the fast-growing data-capture company is also known as a news junkie, hosting political salons at his Mt. Washington home that draw high-visibility candidates and officials, tracking their records, and inking editorials for The Wall Street Journal and The Sun. "Jobs are the answer to the social struggles of Baltimore, and I feel that being a resilient entrepreneur has given me credibility to voice my opinion on this topic," he says. "But I enjoy making a difference, both at work and in the community. It gives me a sense of purpose."
Developing a safe way for babies to sleep

Shantell Roberts, 31
Founder, Portable Alternative Crib Initiative
In 2011, Shantell Roberts experienced the most tragic things that can happen to a parent—she lost her 1-year-old daughter. Since then, she's turned her pain into purpose and has committed her life to advocating for the health of babies and mothers. In 2012, Roberts established Touching Young Lives (TYL)—a nonprofit focused on improving the well-being of infants and children through public education and developed the Portable Alternative Crib (PAC)—a simple cardboard box with firm padding that gives babies a comfortable and safe place to sleep beyond the family bed. For every one sold, an additional PAC will be given to a family in need.
Using software to make sense of messy data

Margaret Roth, 29
Chief customer experience officer, Yet Analytics
Data analysis software company Yet Analytics is tipped by many to be the city's next breakout tech startup, and at the helm is Margaret Roth. Yet builds analytics software that connects companies' data to real-time reporting so they can better understand how people are learning. Roth is in charge of recruiting clients for the software, ranging from University of California Davis to Hewlett Packard, and managing their user experiences. In her spare time, Roth helped launch EdTechWomen, a networking group for women in tech that has already spawned close to 100 chapters.

Red Emma's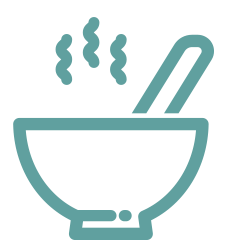 Dooby's Café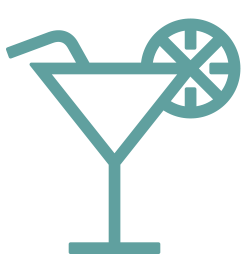 Showroom
Koba Cafe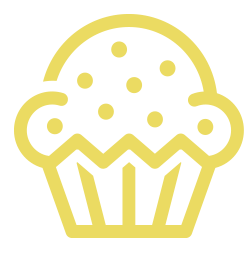 Dovecote Cafe
Teavolve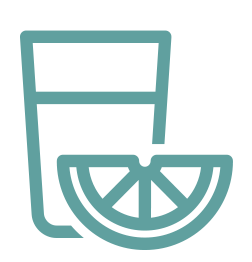 R. House
Charmington's
Making kid concerts cool

Sam Sessa, 34
Baltimore music coordinator, WTMD
For more than 10 years at WTMD, Sam Sessa has been a champion of the Baltimore music community. From celebrating local songs on his bi-weekly show, The Baltimore Hit Parade, to his evening concerts at the station's Towson studio (most notably the Embody showcase), the radio host has helped nurture local artists of all genres. Through his new weekend morning concert series, "Saturday Morning Tunes," Sessa strives to inspire the youngest Baltimore musicians and fans. "Music is a whole different language—even babies get it," says Sessa of the sold-out performances. "I love the idea that some of these kids might remember this as their first concert. To give them that opportunity is the most rewarding thing I've ever done."
Bringing manufacturing into the digital age
Param Shah, 22
Co-founder and CEO, Fusiform and FactoryFour
While most of us were perfecting our beer-pong shot during freshman year, Johns Hopkins University student Param Shah was founding startup Fusiform. The company modernizes a decades-old orthopaedic workflow by replacing a multi-hour-long hand-casting process with a 10-minute 3-D scan. Now the technology is used in multiple clinics, and Shah and his business partner, Alex Mathews, run a team of nearly 20 employees. More recently, the pair founded FactoryFour to bring that kind of production efficiency to other industries, such as eyewear and footwear. With the support of places like Emerging Technology Centers, TEDCO, and the Abell Foundation, Shah was able to move his company out of Impact Hub and into permanent offices in Mt. Vernon.
Encouraging young and aspiring programmers
Bella Palumbi, 16
Student, Park School
While other kids play games on their cell phones, Bella Palumbi designs them. In fact, at age 15, the Park School sophomore was nominated for a Technologist of the Year award by Technical.ly Baltimore, which recognizes outstanding work in the area's burgeoning tech sector. "I didn't win," says Palumbi, who went up against coders twice her age, "but I still got to go to the party." Palumbi has been a maker since attending a program five years ago at Digital Harbor Foundation, where she created Monkey Mayhem, a game in which users fight off petulant primates to collect bananas. Hoping to share her passion, Palumbi has since founded a number of hackathons, including one at Digital Harbor Foundation's youth tech center in Baltimore, and recently hosted Park School's first tech fest. "I really like the experience of thinking of an idea, planning out what structure you need to build that idea, and then seeing it work," says Palumbi. "That cycle is really rewarding to me."
Using old-school philanthropic models for new-school change

Jess Solomon, 34
Senior program officer, Robert W. Deutsch Foundation
Fusing her background in nonprofits and the arts, Jess Solomon supports cultural change through the lens of philanthropy. "Philanthropy should be the laboratory for social justice because it's where the resources are," Solomon says. "We should take risks." At the Foundation, she funds arts and culture initiatives, supports community development, brings awareness about digital equity, and generally aims to amplify Baltimore's scene—as she did with journal BmoreArt or podcast Rise of Charm City. She's also spearheading a new grant that will recognize black-led social change. Why Baltimore? "The ground is fertile," she says. "If you have some grit and energy, you can do a lot here."
Conserving energy to help communities
Dana Stein, 59
Executive director, Civic Works
For 25 years, Dana Stein has been marshaling the do-gooding foot soldiers in Civic Works as they make "tangible community improvements" throughout Baltimore. Often referred to as "an urban Peace Corps," the nonprofit's many programs—ranging from urban farming to home repairs for low-income residents and seniors—support six objectives: education, career training, healthy food access, energy conservation, community revitalization, and safe and affordable housing. As founder and executive director, Stein—a former corporate and trade attorney who grew up in Baltimore County and attended Milford Mill High School—has seen the nonprofit expand to command an annual budget of $10 million and employ 100. Many more than that are engaged as volunteers, and Civic Works' Baltimore Center For Green Careers has produced 580 graduates since 2002. For the future, Stein is particularly enthusiastic about Civic Work's Tiny House program, which he thinks could be "part of the [city's] solution to homelessness."
Sharing African culture and history through food
Dave Thomas, 46
Executive chef, Ida B's Table
Dave Thomas doesn't want to be heavy-handed about his menu mission at Ida B's Table, but he does want the world to know that, as the co-owner of the new modern soul food spot named after African-American suffragist-journalist Ida Bell Wells-Barnett, he heeds a culinary calling whose story is best told through ingredients such as "trough mush," chicken livers, and frog legs. "This cuisine was built on the backs of slaves," says Thomas, whose great-grandmother was enslaved. "When you look at high-profile restaurants right now, there's no representation of Africa. We have to take hold of our narrative and be willing to tell the whole story, even it makes people uncomfortable. For me, the best way to do that is through food."
Establishing a modern and giving town square
Liz Vayda, 31
Owner, B. Willow
Liz Vayda is bringing life into the newly developed Remington community, and we're not just talking about her beautiful plant shop, B. Willow. Nearly two years ago, she launched For the Greater Goods, a craft market designed to give small businesses and artists in the area a space to sell their goods, all while donating portions of all booth fees to local charities. "I want to revive the notion of the commons or the town square," says Vayda. "I like to think about how, in some way, this is stimulating our local economy and giving Remington another attribute that is different from the new development. This creates a sense of pride for small-business owners."
Creating fun events with a social-justice spin
Andre Mazelin, 46
Managing director, Motor House
Andre Mazelin spent many an hour on the Creative Alliance rooftop during his 10 years there as house manager and later operations director, just looking out over the city and dreaming. Now, as managing director of Motor House, those dreams continue to expand and take form. The art and music he booked at the Creative Alliance and the social justice conversations and gatherings he hosted at The Room, a café he opened in Mt. Vernon and has since closed, are expanded upon in this new setting. Today, he books Motor House's music, theater, and film programming and started its weekly EDM night, a genre he feels is lacking in the city's venues (reggae and EDM are his "two loves," he says). At Motor House, artists and arts groups across all disciplines cross-pollinate ideas as they literally cross paths with one another. In this creative, high-energy environment, Mazelin looks for ways to best maximize the space so that it serves as a hub for new ideas and expression. Motor House backs up to Graffiti Alley, and he is already brainstorming ways to utilize the outdoor space come spring, extending his vision for the venue even further.