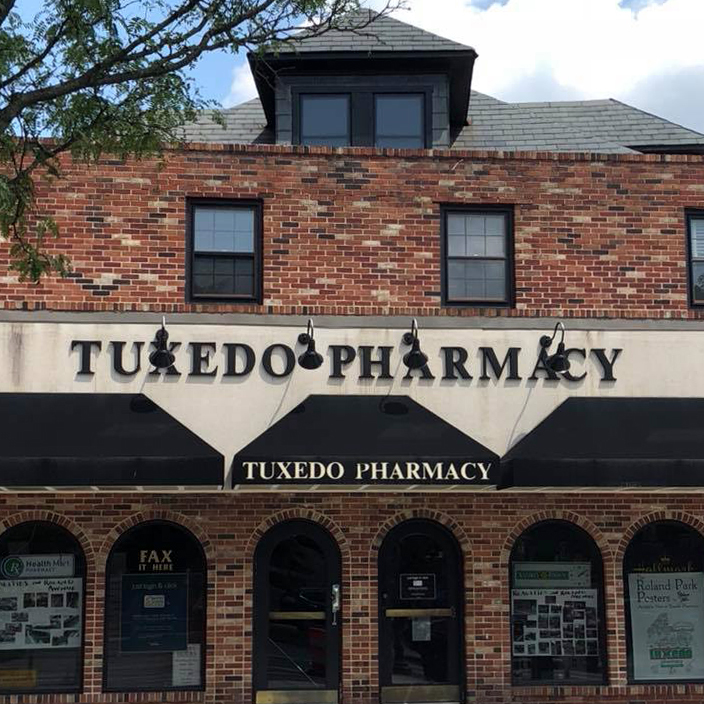 Tuxedo Pharmacy / Facebook
A piece of Baltimore history will close next week when Tuxedo Pharmacy ends its 83-year-history of serving the tony neighborhood with everything from cosmetics and greeting cards to prescription medicines.
Brothers Harold, 79, and Arnold Davidov, 82, who grew up in the apartments located above the storefront, announced the neighborhood pharmacy would merge with the CVS Pharmacy on Falls Road, with Tuxedo staff expected to make the move to CVS, as well.
Among the reasons for calling it quits was falling reimbursements from insurance companies, which have hit independent pharmacies particularly hard. "It's been terrible," Harold said. "It basically makes your pharmacy department unprofitable. Independent pharmacies are in just so much trouble. They just can't do the volume."
Harold says his staff took it hard. "They were very upset. They're all going to give CVS a try, but they enjoyed it here as much as I did—the customer interaction here has always been very good."
Some of his oldest customers remember coming to Tuxedo as kids, as soon as it opened in 1936, for the soda fountain. Since then, four generations of Davidovs have worked there.
"I can't tell you how many people have come into the store since the announcement to share childhood memories of coming in here, going back so many years," he said.
After the merger with CVS, customers' prescription records will be confidentially transferred to the pharmaceutical giant, starting on January 9. The Davidovs don't yet know what will become of the space on Roland Avenue.
So what's next for the brothers?
"We're old enough to retire, but I don't know what the next chapter is—it's a journey." Harold said. "I might do charity work or take some courses. But I think the one in trouble is my wife. I'm going to be home more and she's going to have to put up with me."