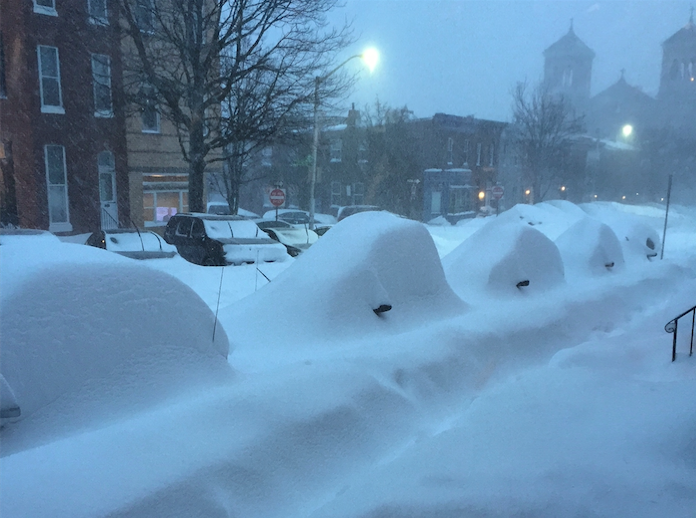 This past weekend, Baltimore experienced the largest snowstorm in its history, with 29.2 inches accumulating at BWI at 7 p.m. on Saturday night.
Nicknamed Winter Storm Jonas, the storm surpassed the city's largest snowfalls, including the "Knickerbocker" snowstorm in 1922 and the blizzards of 1983, 1996, and 2003. It also eclipsed the 2010 back-to-back blizzards individually, not combined.
Gov. Larry Hogan declared a state of emergency beginning Friday and officials say it could take several days to clear all of the snow.
"We received a season's worth of snow in just two days," Hogan said at a press conference today.
Mayor Stephanie Rawlings-Blake also held a press conference today at 10 a.m. and advised citizens to stay off of the roads, unless they "absolutely have to."
The mayor said that the city is in Phase II, which means all vehicles on the road have to have snow tires and there should be no parking along snow emergency routes.
Baltimore City Schools, along with many other government institutions, have announced they will be closed on Monday.
"I'm asking for patience," Rawlings-Blake said. "I urge everyone to continue to look out for your neighbors during this historic snowstorm."