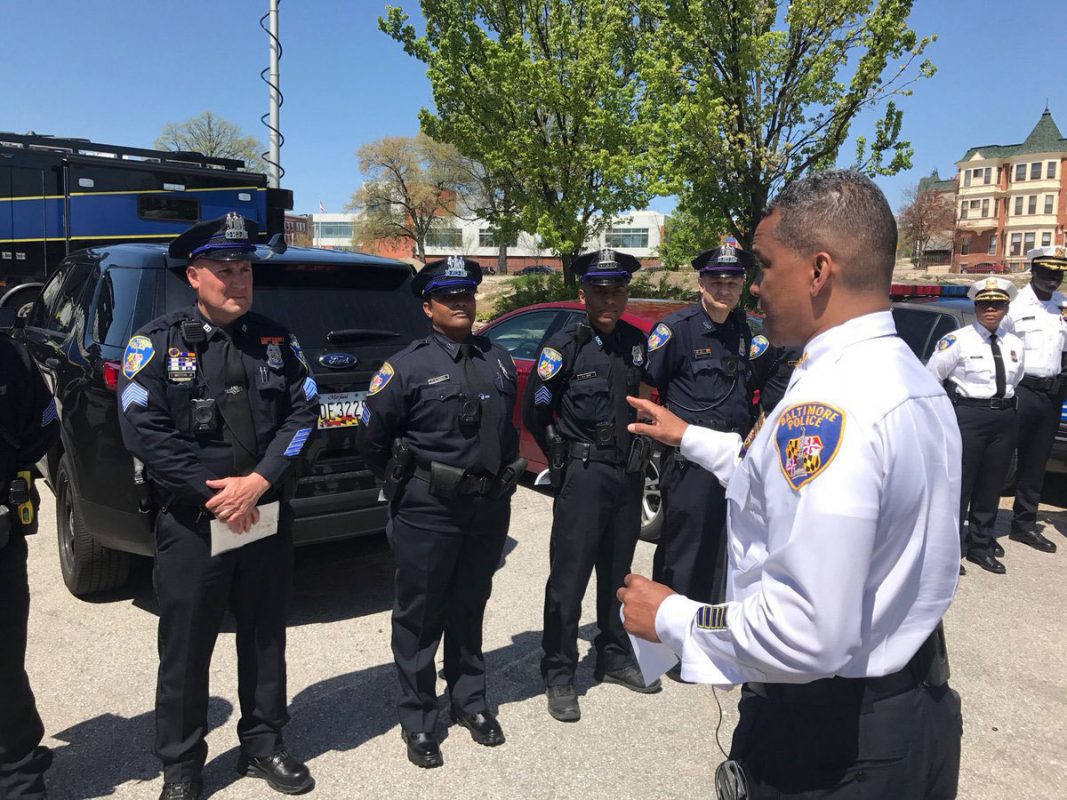 Darryl De Sousa
Last week, it was revealed that Baltimore City police commissioner Darryl De Sousa failed to file federal taxes for three years. Federal prosecutors have charged him with three misdemeanor counts for failure to file for 2013, 2014, and 2015. De Sousa faces up to one year in prison and a $25,000 fine for each count. Upon learning the news, Mayor Catherine Pugh expressed her support for the commissioner, but later placed him on paid administrative leave.
Today, Pugh released a statement announcing the resignation of Chief De Sousa from his position as police commissioner after less than five months.
"I want to reassure all Baltimoreans that this development in no way alters our strategic efforts to reduce crime by addressing its root causes in our most neglected neighborhoods," she said in a statement. "This broad-based, grassroots approach—underpinned by the utilization of new crime-fighting technology—is working and will continue to be effective as indicated by the downward trend in violence."
The mayor has also said that she is actively searching to find a replacement, but Deputy Commissioner Gary Tuggle—who was named acting commissioner on May 11 following De Sousa's suspension—will serve in the interim. 
"The Baltimore Police command staff is fully committed to bringing about the reforms to the practices and culture of the department that we are implementing, and which are vital to ensuring the trust and confidence of all our citizens," Pugh said. "As mayor, I will not let up in pursuing my top priority of making our city safe and our neighborhoods worthy of the lives of all residents."
This afternoon, Tuggle sent an internal memo to the BPD staff to thank them for their professionalism and to reinforce his focus on crime and the well-being of the city during his interim. 
"The sworn and civilian staff here have done a great job and the results of your hard work continues to show as we have seen across the board reductions in violent crime," he said. "We have a long way to go, but I know you are all up for the challenge. Thank you for your professionalism during these tough times. We will succeed because you all are the professionals who keep our agency moving forward."
The information about De Sousa's taxes is causing the public to wonder why this wasn't detected during the city council's confirmation hearings last February following his appointment as police commissioner on January 19, the same day Pugh terminated then-police commissioner Kevin Davis citing increased spikes in crime. 
"One of the lessons that we've learned clearly is that Baltimore City and this administration needs to be bit more invasive in examining candidates for high level, highly responsible positions," city solicitor Andre Davis told The Sun. "We're going to ask more questions, more pointed questions, more focused questions and we're going to broaden the areas into which we make inquiry."
Two other officials under Pugh recently resigned after questions were raised about their backgrounds. In March, her spokesman Darryl Strange quit just hours after being introduced due to three lawsuits filed against him when he was a police officer. Earlier this month, the city's new deputy civil rights director, Charles G. Byrd Jr., also resigned amidst questions about his disbarment last year.
De Sousa admitted on Twitter that he willingly failed to file his federal and state taxes for three years and is currently working to satisfy his past requirements.
"While there is no excuse for my failure to fulfill my obligations as a citizen and public official," he said. "My only explanation is that I've failed to sufficiently prioritize my personal affairs. Naturally, this is a source of embarrassment for me and I deeply regret any embarrassment it has caused the police department and the City of Baltimore."
Although the position of police commissioner has a historically high turnover rate in Baltimore, De Sousa's is one of the shortest tenures. Due to his long career in the city, he had support of many community organizations and city leaders. Councilman Brandon Scott, who supported De Sousa's hiring, was disappointed when he learned of the charges but says the city can't "afford those types of distractions."
"We don't need any distractions away from reducing the violence in the city and from reforming the police department," he said. "This is a perfect time for increased community oversight of the police department and its policies. This just shows that we should have done this a long time ago."