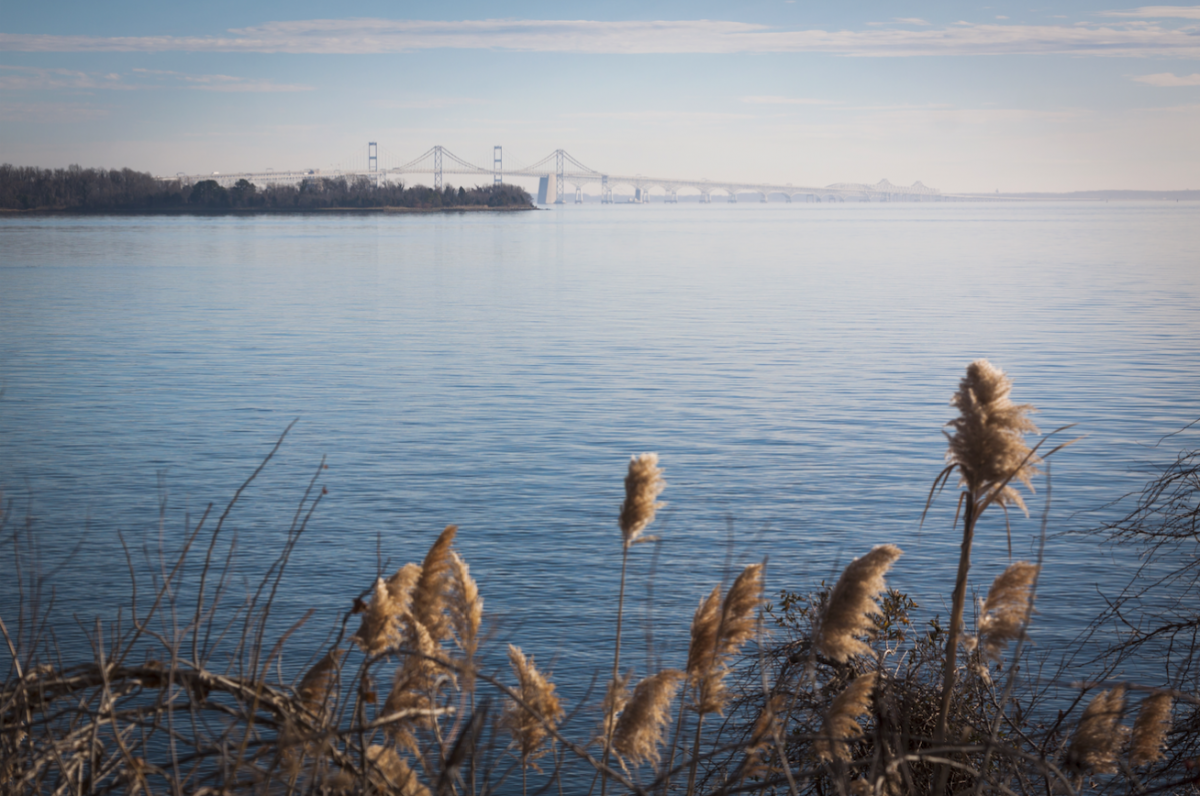 Big Gulp 
The Baltimore City Council has unanimously voted to advance a ban on foam food and drink containers throughout the city with hopes of passing a final measure in the coming weeks. If approved, businesses would have 90 days to 18 months to comply with the new rule. Major cities like Washington, D.C., and Portland, Oregon, have approved similar measures, while others, like New York and Los Angeles, have been met with resistance.
Hot Trash
Baltimore City's Department of Public Works has awarded a $15-million contract for the installation of 4,500 solar-powered trash cans across the city, starting with the Horseshoe Casino, business districts, and bus stops. The Korean-made smart cans will include their own trash compactor, as well as technology to alert crews when they're full, making them as effective as six traditional receptacles. Some will even become Wi-Fi hot spots to provide free public internet access. 
Bivalve Bounty
On Monday, the Chesapeake 10 Billion Oysters Partnership launched with a Herculean commitment that we can certainly get behind—adding 10 billion new oysters to the Chesapeake Bay by 2025. Led by a coalition of nonprofits, community organizations, and oyster growers, this collaborative, multi-year effort aims to restore oyster sanctuary populations, promote science-based fishery management, and increase oyster aquaculture. The goal is to improve water quality, engage new supporters, inspire government action, and drive economic growth throughout Maryland and Virginia. Today, due to overharvesting and pollution, Chesapeake oyster populations are less than 1 percent of their historic peak. One mature oyster can filter as much as 50 gallons of water a day, which could mean as much as 500 billion gallons of clean water in the not-too-distant future.
Speak for the Trees
A group of Maryland residents, organizations, and lawmakers are banding together to make forest loss prevention a top priority for 2018. The 1991 Maryland Forest Conservation Act currently protects area trees by requiring developers to replant a portion of what they cut down, but new research reveals loopholes where builders can avoid the process by the likes of simply paying a fee. New legislation, introduced by State Senator Ronald Young of Frederick County, aims to close those gaps by defining "priority forests"—typically those as large as 10-20 acres or that provide critical habitat—and making it more difficult for those woods to be cleared. If approved, these changes would prohibit the removal of priority forest without written explanation, as well as evidence that other viable alternatives were considered and ultimately ruled out. It also looks to increase reforestation as developers would have to preserve or plant at least one acre of trees for every removed acre of priority forest.
Troubled Waters
Earlier this month, the Trump administration released its proposed budget for 2019, which, for the second year in a row, includes an attempt to dramatically reduce or eliminate Obama-era funding for U.S. waterways cleanups, including the Chesapeake Bay. The Environmental Protection Agency budget amendment would reduce federal support by 90 percent in order to "encourage state, tribal, and local entities to continue to make progress" in their regional initiatives. This year, the Chesapeake Bay will be receiving nearly $73 million in federal funding. Should the budget be approved, that number would be reduced to $7.3 million. At the same time, Governor Hogan has asked Senate leaders to remove a House spending bill provision that would strip the EPA's authority in bay cleanup efforts, stating that the amendment would altogether prohibit the use of federal funds for reducing pollution in the watershed.
Calling Fowl
Maryland lawmakers have proposed a new study to track air pollution from the state's growing poultry industry. The environmental impact of area chicken farms has been a point of ongoing debate, particularly regarding water pollution from waste runoff. Environmentalists and public health experts have called on state regulators to establish a committee to design a study that would monitor the air pollutants, should there be any, of local farms, and their effects on human health. Industry officials and Republican lawmakers oppose the initiative, claiming it would hurt rural economies.
Future Fracking
After a years-long campaign, a Baltimore-based private equity group, H4 Capital Partners, is moving into a critical new phase of its $1.3 billion project to build a 180-mile, natural gas pipeline along the Delmarva Peninsula. Following in the footsteps of neighboring states such as Pennsylvania and West Virginia, the pipeline would bring natural gas to Maryland's Eastern Shore, but it must first win approval from state and federal regulators, as well as local governments and interest groups. While advocates tout natural gas as a more clean and cheap source of energy, opponents claim that the technology—hydraulic fracking—comes with environmental concerns, such as contaminated groundwater and seismic activity.