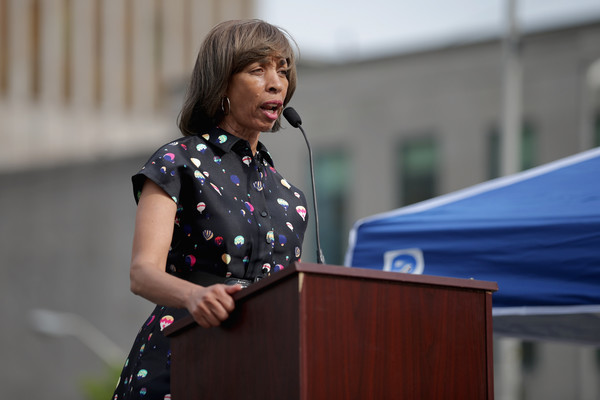 CHIP SOMODEVILLA/GETTY IMAGES
What exactly does it mean to be woke? The urban dictionary defines it "as being aware of the social, and political environments regarding all demographics and socio-economic standings." For the second year in a row, Essence magazine is using the term as inspiration for their "Woke 100 Women" and Baltimore's own mayor Catherine Pugh has made the list.   
"Being woke is to be focused, to be attentive, to recognize your purpose," Pugh says in the article. "What matters is that we create a society that is more equal and more just."
The May issue—with Kerry Washington on the cover—will be available on April 27 and it includes a list of women who are "proven change agents, shape-shifters, and power players" across the world. Pugh is among a list of women who represents a wide spectrum of distinction from #MeToo movement founder Tarana Burke to Emmy-award winner Lena Waithe. 
In addition to Mayor Pugh, Washington D.C. Mayor Muriel Bowser, Bladensburg, MD Mayor Takisha D. James, Edmonston, MD Mayor Tracy Farrish Gant, Colmar Manor, MD Mayor Sadara Barrow, and North Brentwood, MD Mayor Petrella Robinson made the list as well.
"From corporate women shattering glass ceilings to the countless women dismantling white supremacy," the article reads. "These women consistently leave their mark on the on their respective communities and industries."