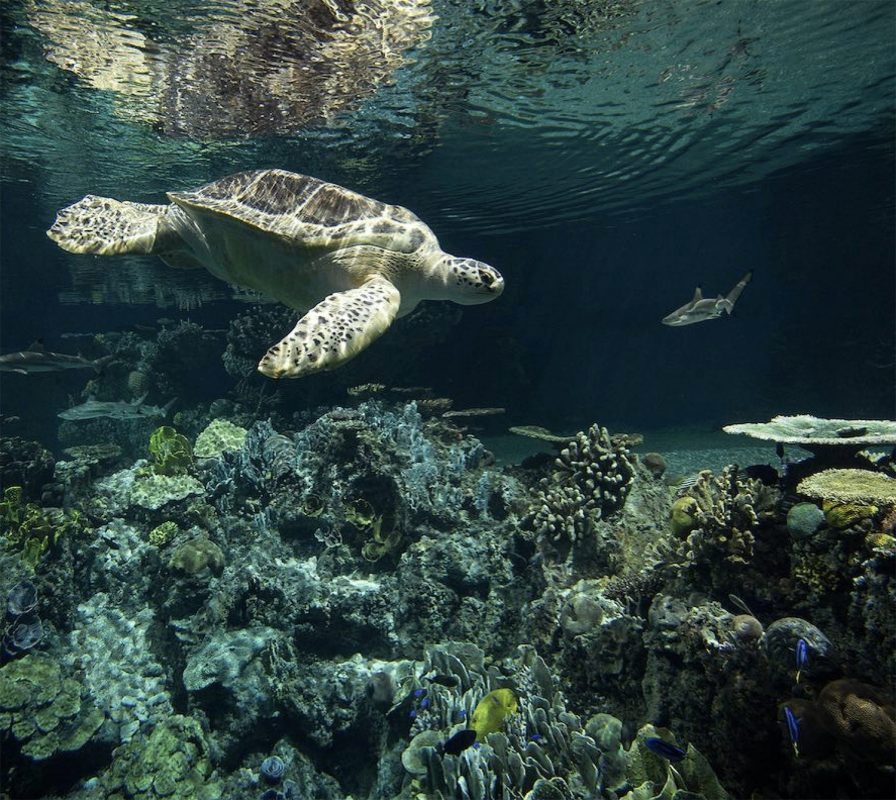 National Aquarium
Jen Reardon and Jenny Hamilton see the National Aquarium's Dollar Days this weekend as a celebration. The annual tradition, where admission to the National Aquarium and other museums around the city is $1 or less, has inspired fanfare among Baltimoreans and made one of the city's most visible attractions more accessible.
"We understand that it's programs like these that allow so many locals to get in our door," says Reardon, the public relations manager at the aquarium. "We have our full programming this weekend and it still feels fresh and new."
Aside from the aquarium, other attractions including the Maryland Science Center, the National Great Blacks in Wax Museum, Port Discovery Children's Museum, and Christmas Village, are also discounted at $1 this weekend. At the Reginald F. Lewis Museum, officials are offering special activities such as interactive claymaking for children and a screening of a new documentary from Stanley Nelson that "brings the largely unknown stories of enterprising African Americans to the forefront examining more than 150 years of African Americans."
At the aquarium, officials are preparing for what will be an understandably busy weekend. Entry times will be staggered from when visitors buy tickets to when they are allowed inside to create an easy flow in and out. While patrons wait in line, there will be entertainment including stilt walkers, interactive hula hoops, and live music to occupy those with children. Aquarium concessions, merch, and access to partner parking garages will also be discounted to acknowledge that this is a special weekend for the aquarium—and the downtown area as a whole.
As for the aquarium itself, with 20,000 animals, there is always something new to see. The space's dolphin exhibit is a good example of how no one visit is the same. Because each guide approaches feeding and education with their own style, visitors can get a unique experience at every demonstration.
"Our trainers share why we are doing this and things we do to keep the dolphins healthy and engaged," Reardon says, "and about what it's like to be a dolphin." Officials are still working on finding a seaside sanctuary site for the dolphins, who currently reside in the Dolphins Discovery exhibit on Pier 4.
Also on the horizon for the aquarium is the recently announced $11 million in funding wetlands project between Pier 3 and Pier 4 in the Inner Harbor. Aquarium officials say that the goal for the initiative is to "bring the natural, living Chesapeake Bay back to the Inner Harbor." A prototype that Hamilton, community programs manager at the aquarium, says has attracted new species and is already working to improve the harbor's water quality. The goal is for the project, which is estimated to cost $14 million total, to start construction in 2021 and be finished in 2022.
"We're priming the next generation for conservation, learning about species, and having an interest in science," Hamilton says. "There is a symbiotic relationship between the wetlands project and the harbor, especially with education."
The project feeds into staff's greater mission of inspiring conservation and emphasizing its importance. That education is aided by events like Dollar Days, where the aquarium will see a high capacity of visitors taking in all that it has to offer.
"It's one thing to read about it in a book or watch a documentary," Hamilton says. "But to actually see animals in person in other places—it's why these days are so important."