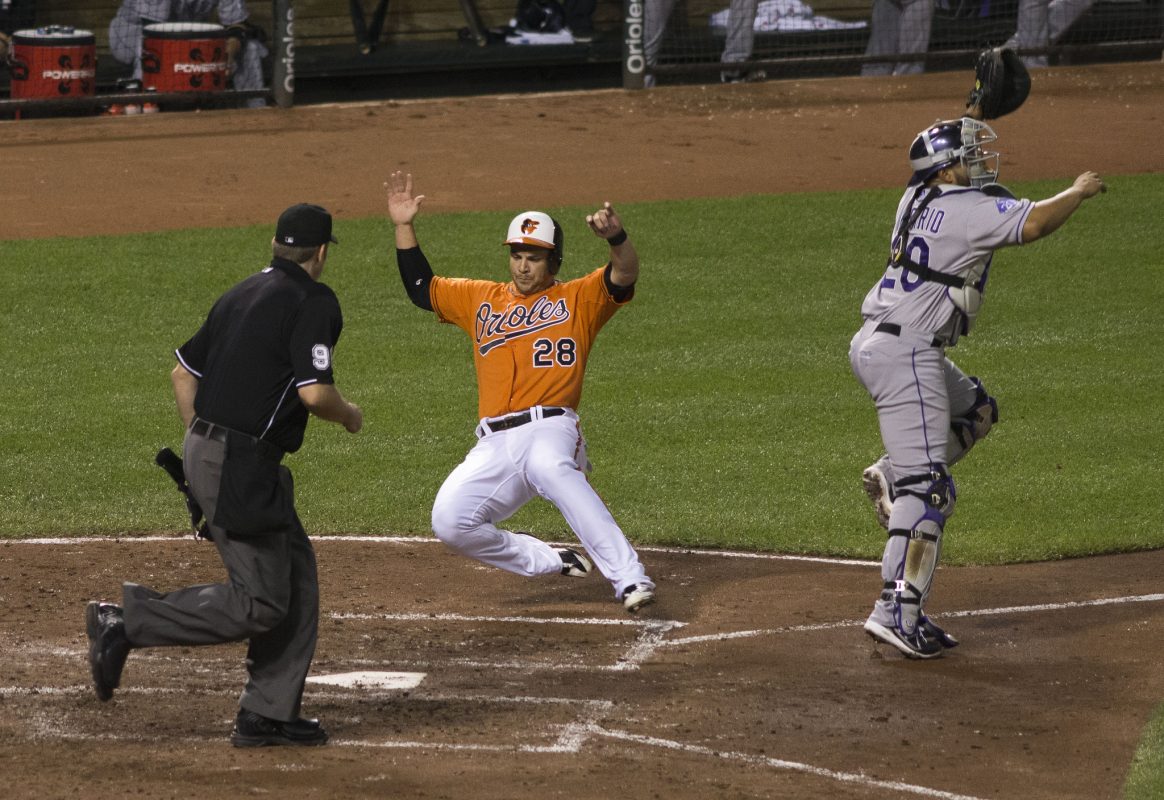 Flickr/Keith Allison
It was another week of ups and downs (Friday night's loss to the Yankees was especially heart breaking), but the Orioles prevailed, and are now tied for second place in the division and only 1 1/2 games behind Toronto. And we owe a lot of it to this guy.
Stud of the Week for June 16-22:
Steve Pearce
The Line:
Pearce currently has the best batting average on the team of .339 and has had four multi-hit games in a row.
Studliest Moment:
After tinkering with his batting stance, Pearce really began to shine early last week against the Rays—batting .500 in the series with three doubles and three RBIs. This led Buck Showalter to move Pearce up to the No. 2 spot in the order, shifting Manny Machado down to seventh.
The Clincher:
The outfielder found himself in a bit of a predicament yesterday against the Yankees, when he was sent to third by a ground ball from Nelson Cruz. Yanks third basement Kelly Johnson fielded the ball and stepped on the bag, but was tripped by a sliding Pearce. Manager Joe Girardi came out to argue interference on the play, but the call stood as an error on Johnson.
We agree that his slide wasn't intended to hurt Johnson, but just a good defensive move. Not only can he hit plenty of RBIs, but he can prevent double plays, too.