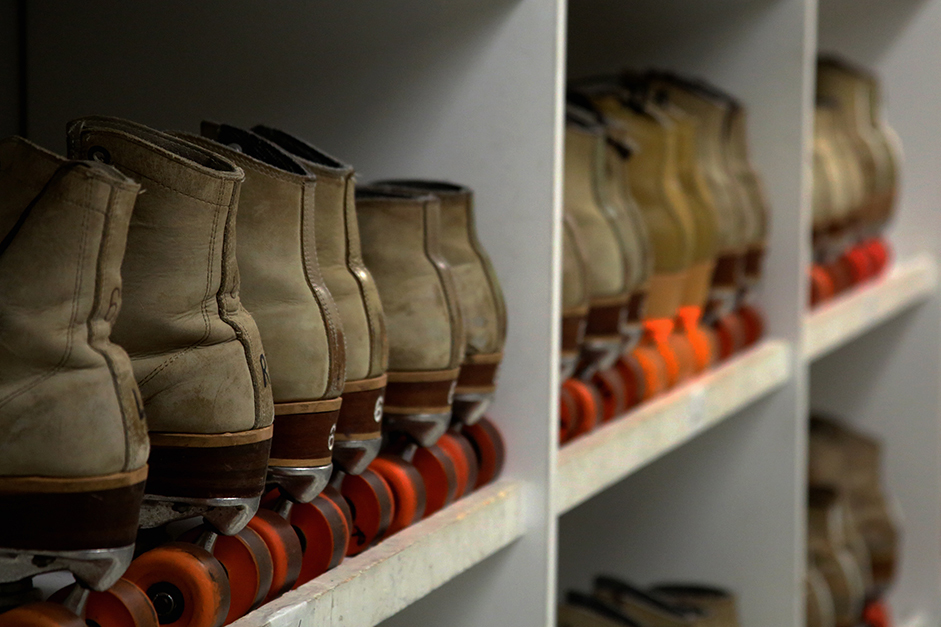 Shutterstock
Early last week, rumors swirled around the possible closure of the iconic West Baltimore gathering place Shake and Bake Family Fun Center. A disconnected phone number and inactive website added to public speculation that the doors would be shuttered forever.
The rumors were confirmed when Mayor Catherine Pugh announced earlier this month that Shake and Bake would be closing temporarily on September 1.
"After a preliminary engineering report, we discovered several dysfunctional health and safety conditions including core systems such as heating and cooling, roofing, and plumbing," Mayor Pugh said in a statement. "With the support of the community, when it reopens, our goal is to re-launch with sound and infrastructure and robust recreational programming for all ages."
The scheduled renovations include replacing the HVAC system, bringing the facility up to safety codes required by the state, and improving infrastructure like the bathrooms and sound system. Although the closure is temporary, the city is not yet able to provide an estimated reopen date.
"In order for us to do this right, we've got to fix the building," said Paul Taylor, director of the mayor's office of minority and women-owned business development. "We have to make sure that the building is safe for the community and make some adjustments that will increase the utilization of the building."
Shake and Bake was first opened in 1983 by former Baltimore Colt Glenn "Shake and Bake" Doughty as a community recreation center on Pennsylvania Avenue with 40 bowling lanes and a roller-skating rink.
"He knew that the community needed something," Taylor said. "So he led the effort, financially, to open Shake and Bake."
Doughty struggled to sustain the center financially and transferred ownership to Baltimore City Department of Parks and Recreation just two years after opening. Over the years, the facility has experienced financial difficulties, but has managed to stay afloat servicing more than one million people.
In 2011, former Mayor Stephanie Rawlings-Blake awarded a five-year operating contract to long-time Shake and Bake employee Anthony Williams, Sr. and his company, Kingdom Managed. Although Williams' contract expired last year, the city continued to allow his firm to manage the property. The recent visit and walkthrough by the mayor led to the termination of the agreement with Williams and the eventual closure for repairs.
As part of the planning process, the city has been in talks with Upton community leaders to ensure that the new and improved facility will be a viable resource for residents.
"When you talk to a lot of people in Baltimore, they all say the same thing—they enjoyed the facility years ago," he said. "They want to see it come back in that similar form or fashion."
Since the announcement, patrons have echoed those same sentiments on social media.
"Shake and Bake was more than just a skating rink for me," Vito Cash commented. "This was one of the few places that I could go and just be a 'kid' during those tough times. I got to meet all types of people, and learn some very important life skills along the way like responsibility, timeliness, and team building."
"I used to go there back in the day," Natiya Grady Cissé commented.  "Shake and Bake was and is a neighborhood and cultural landmark for generations."
Some even experienced pivotal moments in their youth at the neighborhood meet-up spot.
"My first date was at Shake and Bake," Ebony Lloyd. "That was a perfect place to go because there was a chance that you would run into more of your friends there if it was a bad date."
Kierra Laster-Roberts recalled a more embarrassing memory at the rink: "I remember getting my name called on the overhead speaker by my mom when it was time to go—it was so humiliating." 
Beyond first dates and family outings, Shake and Bake has clearly been an icon for community building for the past 34 years. Taylor said the decision to close might seem difficult for the public to understand, but that it's smart for the long term.
"It wasn't a decision we made lightly," he said. "That building is an iconic structure in the community and it can be enhanced and programmed properly."