EDITED BY AMY MULVIHILL
Written By Lauren Bell, Ron Cassie, Lauren Cohen, Ken Iglehart, Jane Marion, Jess Mayhugh, Amy Mulvihill, Gabriella Souza, And Lydia Woolever. Illustrations by Aldo Crusher.
How many times in your life have you been told to "enjoy the moment" or "live in the now"? Not this time. Here, it's all about the future—Baltimore's future, to be exact. From the arts to food and dining to transportation, we take a look at the people, places, technologies, and trends that will shape this city for years to come, covering everything from fracking to food halls in the process. So cast your gaze to the horizon and prepare for a few surprises, because the future starts now.
REASONS TO BELIEVE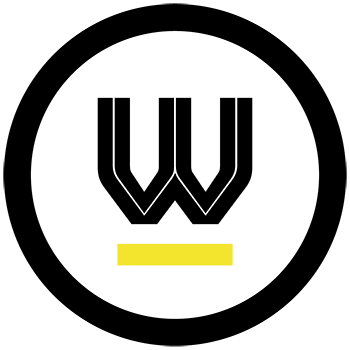 hen we talk about the future, it is usually in positive, Jetsons-like terms—a cleaner, brighter, more efficient time when technology has solved our problems and mankind has been set on a path toward a utopian ideal. Thinking of the future this way is natural and deeply human. Our tendency to default to hope is how we manage to ride out a continual barrage of tragedies and cataclysms. We seem, in some fundamental sense, hard-wired for optimism.
Thank goodness for that.
It hardly needs reiterating at this point, but Baltimore had a terrible 2015. Last April, the death of Freddie Gray from injuries suffered while in police custody ignited long-simmering tensions around race and class in the city, tensions that are not unique to Baltimore, certainly, but that found dramatic expression through both peaceful protests and rioting. Then, in the aftermath of the upheaval, the city's already robust murder rate skyrocketed, and we finished the year with 344 slain, a grim tally only exceeded by the death toll in 1993, a year when the city had 100,000 more residents.
Undoubtedly, those were the lowlights, but there were other disappointments, too. In June, Gov. Larry Hogan announced the cancellation of the Red Line—the planned east-to-west light rail that, although not universally popular, seemed to promise at least a modicum of literal (as well as economic and social) mobility. Even our teams seemed cowed, with the Orioles returning to lackluster form, and the usually reliable Ravens flat-out sucking.
So, yes, when the clock struck midnight on January 1, 2016, Baltimore was more than ready to turn the page. But to what, exactly? What was waiting for us on the other side? We could reset the calendar, but that wouldn't magically heal the divisions in the city, issues that must be addressed if Baltimore is to prosper.
"If we're looking at a community that is experiencing trauma, that's a symptom," says Dr. Leana Wen, the city's health commissioner. "So what is causing the deep trauma? It's a combination of things. It's a combination of systemic racism, of injustice, of poverty, of homelessness, of incarceration, of mental health issues that are unaddressed. All of these things are what we must address, too."
"I'm really, really encouraged about the number of businesses who want to be in Baltimore to be part of the solution."
With that as the city's daunting To-Do List, it's easy to feel discouraged. But to believe that things can't get better is its own kind of madness, especially when we're talking about a city with as much potential as Baltimore. To paraphrase Bill Clinton, there is nothing wrong with Baltimore that cannot be cured by what
is right with Baltimore.
"I think that this town has a ton going for it," says part-time Baltimore resident Patrick Tucker, a professional futurist, who researches, evaluates, and writes about societal trends and predictions. "I used to say [Baltimore] is sort of like Brooklyn 30 years ago—it's nothing but potential."
This is true. Baltimore does have tremendous potential. It always has. Its geography, natural resources, diverse institutions, and hardworking, innovative populace combined to make it into one of America's great metropolises during much of the 19th and 20th centuries. But then, like so many cities in late 20th-century America, it fell victim to disinvestment and all its handmaidens—drugs, crime, blight, corruption, malaise.
Since then, many staggering comebacks have been attempted, some laughably feeble and others yielding a sort of two-steps-forward, one-step-back progress.
So why should Baltimore fulfill its promise now? What's so different this time? Tucker—and other experts—believe it's a matter of timing, technology, demographic trends, and tough love.
"Because of advances in information technology, it's going to become much easier to do more working from home," explains Tucker. "But that doesn't mean that people will be able to live in incredibly remote places and never interact with larger, permanent institutions."
Instead, he says, people will want to live somewhere close to their work. And since Baltimore is within commuting distance to any number of employment centers—such as the region's colleges and universities, medical institutions, defense contractors, and government entities—while still being affordable and offering a good quality of life, it stands ready to absorb these people.
Tucker is especially confident that Baltimore will continue to attract D.C. commuters, not just because of its geography, but because "as anyone who has ever actually lived in Baltimore knows, it's definitely more fun than Washington."
Others agree that the D.C.-commuter effect is likely to continue.
"I've never been more bullish on Baltimore," says Steven Gondol, the executive director of Live Baltimore, a nonprofit that promotes the benefits of city living.
"After the riots, many of us working in community development were disheartened," he acknowledges. "But our residents wouldn't let us stay down. When the May housing numbers came out, our sales volume was up 25 percent over 2014! Those double-digit increases held all summer and into the fall. In fact, the last six months have shown the strongest real-estate trends we've seen in 10 years or more."
Others, including William Cole, president and CEO of the Baltimore Development Corporation, are similarly optimistic about Baltimore's economic forecast.
"I'm really, really encouraged about the number of businesses that have decided to move forward with projects since the unrest, who want to be in Baltimore to be part of the solution," he says.
Cole says that so much of Baltimore's potential is derived from its natural and built environments: a deep-water port; highway and rail infrastructure; an international airport just 10 miles from the city's business core; and plentiful, affordable real estate.
The city's other great asset, he notes, is its demographics.
"We continue to be one of the fastest-growing urban areas for millennials. We were fourth-fastest in the last numbers that came out, and we are the eighth-largest destination for millennials in the country," he says.
And, of course, where people go, businesses soon follow, and Cole is already seeing the impact of millennials on formerly depressed areas such as the newly branded Westside of downtown.
"As these young people move in, they need services, which is why you see all these new coffeehouses popping up on the Westside and a Panera can go over there and do well," he says.
Cole even believes that Baltimore, which has lost more than a third of its population since its peak in 1950, will be able to expand on the meager population growth it has enjoyed since 2000.
"The folks being attracted here now are actively building the kind of city they want to be a part of—and that will make Baltimore great for many years to come."
And while that is very good news, indeed, what makes us most optimistic is that Cole and other civic leaders seem to understand that, for Baltimore to truly prosper, it can't just grow, it must also include. It's not enough for the waterfront neighborhoods and leafy communities of North Baltimore to thrive if East and West Baltimore are left to rot. There cannot be two Baltimores.
"I will never say that the unrest was a blip," Cole says firmly. "I think it's something that we have to pay attention to—and we do—because a lot of what we heard from the communities in East and West Baltimore were about job creation, and that's something that we focus on here every day."
Cole points to a new 10-year, 80-percent property tax credit for supermarkets locating in—or making significant improvements in—food desert incentive areas as proof that city agencies are interested in the health of all neighborhoods, not just the fancy ones.
West Baltimore is even receiving some long overdue attention, with the state and city pledging a combined $694 million to demolish vacant buildings and stimulate reinvestment.
There are other examples, too, many of them chronicled in the following pages, that inspire even the most cynical among us to think, "Well, maybe this time it's for real."
Like Cole, Gondol also acknowledges the riots as a watershed moment for the city. Upsetting though it was, he believes the experience was clarifying.
"Those who would be scared off by April's events simply don't belong here," he says. "The folks being attracted here now are actively building the kind of city they want to be a part of—and that will make Baltimore great for many years to come."
Business & Development
If any city is to prosper, it needs a vibrant and varied economy to support its all-important tax base and employ its residents. And to attract said enterprises, a city needs convenient and appealing places to live, work, and play. In this way, business and development are inextricably linked. With its Goldilocks-like location on the East Coast, relatively affordable real estate, and creative, educated workforce, Baltimore certainly has the potential to be an economic behemoth, but so far has struggled to put the pieces together. Here are reasons to believe it still may.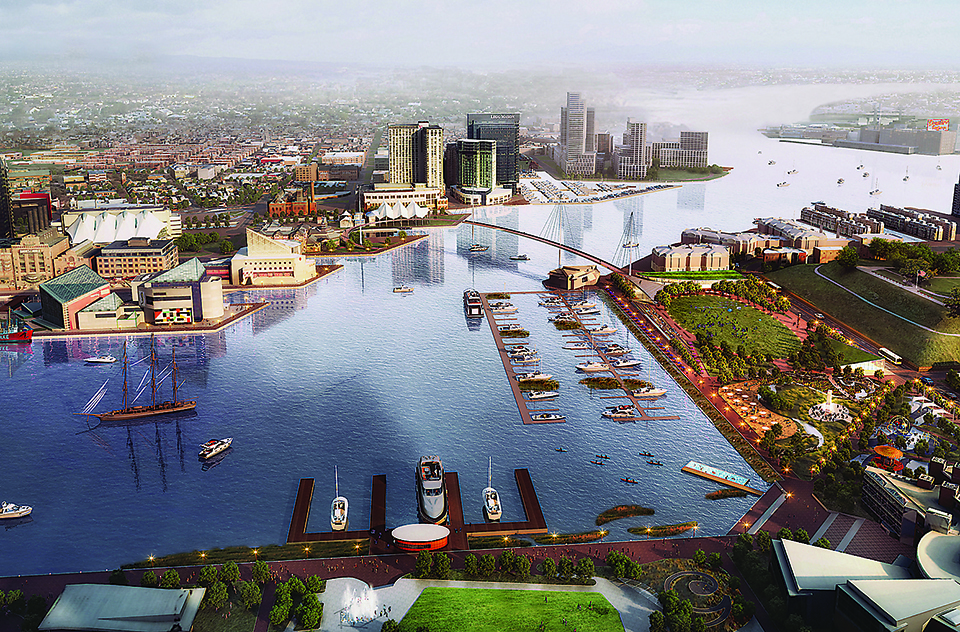 LANDSCAPE
Inner Harbor 2.0
The Inner Harbor has been the crown jewel of Baltimore for as long as there has been a Baltimore, first as a working port and then, since the '70s, as a tourist and entertainment destination. In late 2013, conscious of creeping wear and tear, city leaders announced plans to give the area an ambitious makeover dubbed Inner Harbor 2.0. Some aspects of the plan, like consistent street furnishings and lighting, seem modest. Others, like adding wetlands and bioretention areas to improve the harbor's water quality, seem prudent. Still others, like a pedestrian bridge from Rash Field to Pier 5 and a large Ferris wheel looming above said pier, are attention-grabbing. But they all serve the greater purpose of making the Inner Harbor a more cohesive, functional environment for Baltimoreans and visitors alike. "The Inner Harbor is a tremendous asset that locals should be using as much as tourists, which means more park space and free activities," says Laurie Schwartz, president of Waterfront Partnership, the organization spearheading the plan. Much of the plan—designed to unfold over time, as funds become available—is already underway. The city's Urban Design & Architecture Review Panel approved renovations to the Harborplace pavilions in December. Plans to redesign Rash Field along Key Highway and McKeldin Plaza at the corner of Pratt and Light streets also are afoot. So don't be surprised if you find yourself walking from Federal Hill to Harbor East via suspension bridge in the near future. Stranger things have happened.
---
IN THE ZONE : Though not particularly sexy, the long-gestating revamp of Charm City's 45-year-old zoning code, known as Transform Baltimore, is key to Baltimore's future. The proposed rewrite would streamline the approval process that often ensnares developers and allow for things like transit-oriented development, repurposing vacant buildings, and mixed-use neighborhoods. Tom Stosur, director of the city's Department of Planning, says that, "Transform will provide more certainty about outcomes and more flexibility . . . while saving time in the approval process." This, he continues, will then encourage more investment and neighborhood revitalization. Ultimately, he says, "Transform will [ensure] . . . that what's best about Charm City will be around for future generations."
WELCOME TO SILICON BAY: Believe it or not, Maryland ranks third in the nation in overall concentration of high-tech businesses thanks to its cluster of military, intelligence, health care, and academic institutions. Even AOL co-founder Steve Case sees promise. "I think [Baltimore] will attract more talent," he said in late September. "I think it will attract more attention. I think it will attract more capital. Baltimore can and should continue to rise as one of America's great startup regions."
---
WORKSPACES
SHARING IS CARING
The sharing economy has come to the workplace. The new normal sees multiple companies under one roof, for both financial and creative reasons. "We are huge supporters of the local co-working ecosystem, and I would say that's here to stay," says Alex Kopicki, co-founder of Kinglet, a startup that allows people to rent office space in existing buildings and pairs up like-minded companies so they can share resources, from the communal coffeepot to an entire legal team. Also here to stay is the idea of "mixed-use" spaces, says Deb Tillett, president of Emerging Technology Centers, itself a co-working space/tech incubator with locations in Baltimore Highlands and Better Waverly. "There is office real-estate space, which you can just rent out on a monthly basis, but also a coffee shop, a venue for talks, and apartment buildings. Long-term commitments are putting people out of business, which is why shared space and flexibility is so important."
---
INSTA-PRENEURS
The New way to Etsy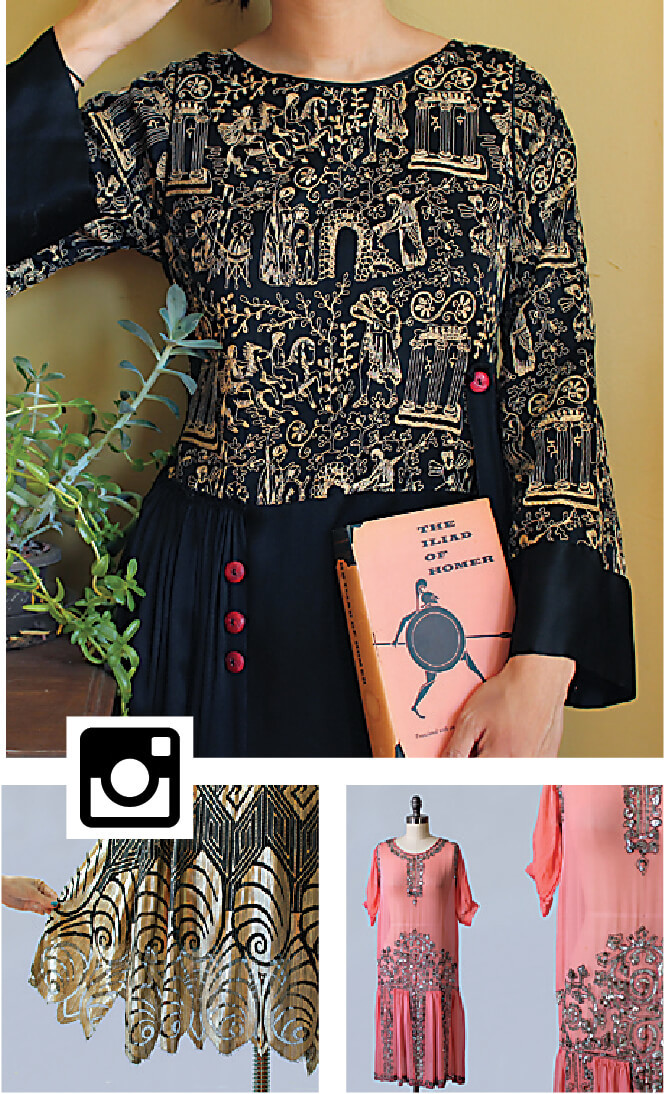 With the in-store experience on the decline, retailers big and small are turning to Instagram as a chic, low-overhead way to move merch. For instance, local vintage seller Janine D'Agati has 18,000 followers on her Instagram account (@guermantes.vintage), which she uses to drive shoppers to her online store. Compatible services such as Like2Buy, which allows customers to buy an item by tapping on the image, will further streamline the process. We've seen the future, and it's very well-dressed.
---
neighborhoods to watch
Don't be surprised if you find yourself priced out of
these neighborhoods in 10 years' time.
---
Greenmount West With a glut of beautiful-but-dilapidated rowhomes and easy access to Penn Station, Greenmount West has been labeled a "Next Big Thing" before. But it could be for real this time. With MICA encroaching from the west and Hopkins pushing down from the north, the neighborhood is an ever-shrinking island of real estate that's available and affordable to the creative class. The recent openings of the Baltimore Design School and the Station North Tool Library add stability, and the CopyCat Building—a mix of artists' lofts/studios—ups the cool quotient. In 10 years, Greenmount West might be the new Hampden or have become one with Station North.
---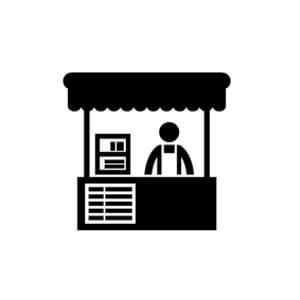 WESTSIDE The Westside of downtown—including Seton Hill, Union Square, Bromo Tower Arts & Entertainment District, and Hollins Market—has long lagged behind the east side in terms of redevelopment. But its time is coming. With the University of Maryland, Baltimore; the theaters; and a soon-to-be renovated Lexington Market as anchor institutions; plus (finally!) some forward movement regarding redevelopment of the 27 properties that make up the so-called Superblock, the Westside is primed for progress. Says Steven Gondol, executive director of nonprofit Live Baltimore: "There's hardly a place in Baltimore that is more welcoming and engaged."
---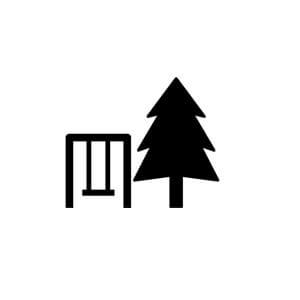 EAST BALTIMORE In 2003, Johns Hopkins and city officials created the public-private East Baltimore Development Inc. (EBDI). The goal was to revamp the neighborhood surrounding Hopkins's East Baltimore medical campus. After pushback from residents wary of displacement at the hands of gentrification, EBDI pledged to create some affordable housing units, and the plan moved forward. Drive up Wolfe Street now and new medical facilities rub shoulders with just-built apartment buildings and rehabbed rowhomes. Growing retail and a new public school signal renewed vitality. Still to come is a six-acre park, a hotel, and, probably, increased housing prices.
---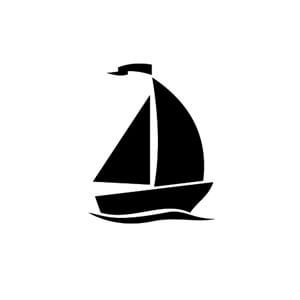 SOUTH BALTIMORE It was just a matter of time before South Baltimore—including Port Covington, Riverside, and Westport—came of age. With easy access to I-95 and some of the only undeveloped waterfront property left in the city, its potential was obvious. But after decades of industrial use, it was going to take deep pockets and unshakable devotion to make it happen. Enter Under Armour founder Kevin Plank. (See "Developers to Watch") Already, Plank has turned an old city garage into an business incubator and spiffed up the popular waterfront eatery Nick's Fish House. Next is a new Under Armour campus, Plank's own whiskey distillery, retail, parks, and much more.
---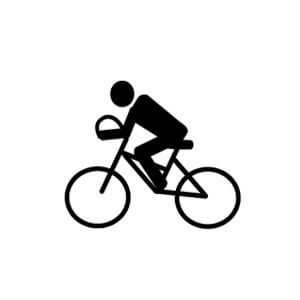 Jones Falls Valley Perhaps as an outgrowth of Hampden's swelling popularity, change is coming to the valley. A development affiliate of Himmelrich Associates has purchased the Pepsi plant off Union Avenue and wants to turn it into a complex with office space, apartments, and a 75,000-square-foot grocery store. This, plus other planned projects, could result in 1,000 more housing units in the next decade. Connectivity via bike trail and light rail will allow surrounding neighborhoods like Remington, Hoes Heights, Woodberry, and Medfield to benefit, too, provided flood control and infrastructure needs—like sewers and water-management systems—are addressed.
---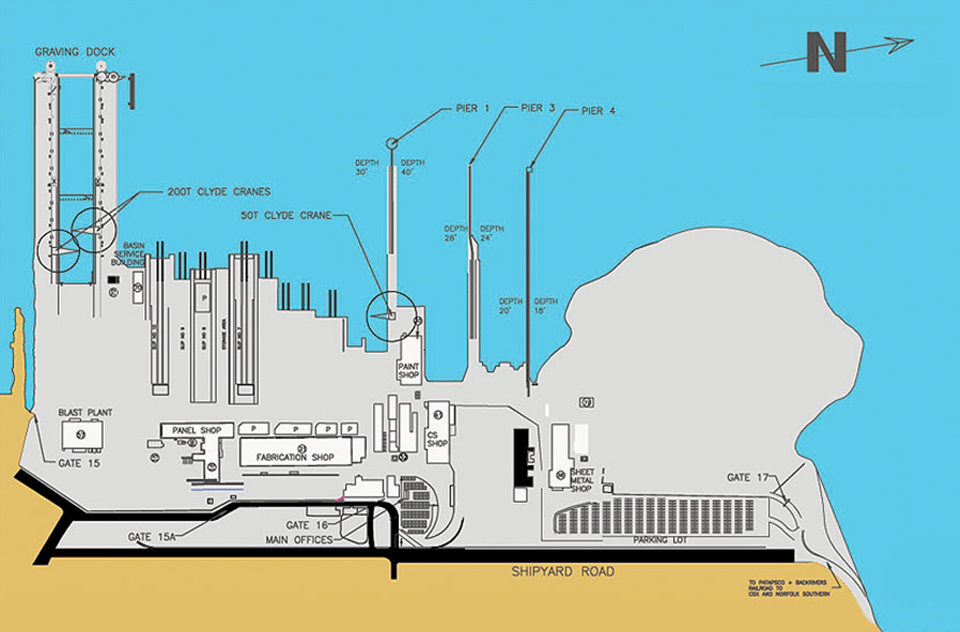 LAND REUse
Sparrows Point to Rise Like a Phoenix
The peninsula where the world's largest steel mill once sat is quiet these days, but it's not expected to stay that way. Even as demolition of the once-mighty mill continued this summer, the new owners of the 3,100-acre industrial tract began working on environmental remediation efforts, required investigations, and work plans that will allow the company to redevelop the site for commercial purposes. In fact, the site's new owner—Tradepoint Atlantic—is already pitching it to prospective tenants. With its deep port, vast rail network, and proximity to highways, the company makes the case that the same assets that built the location into one of the iconic sites of American industry can now form the foundation of a 21st-century manufacturing and logistics hub. "We're not only building on the legacy of Sparrows Point as a regional economic generator, we're also creating a world-class center for business and trade," says CEO Michael Moore.
---
DEVELOPERS to watch
In the years to come, it's likely you'll live, work,
and/or play in a space created by these firms.
---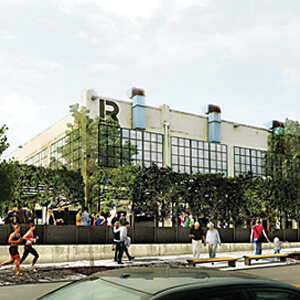 Seawall Development Twenty years from now, when we try to understand how Remington got so fancy, let us remember Donald and Thibault Manekin, the father-and-son duo at the helm of Seawall Development, the socially concious real-estate firm behind just about every major project in the rapidly gentrifying 'hood. The upcoming R. House food incubator, pictured? That's them. Remington Row, the mega mixed-use project along the 2700 block of Remington Avenue? Still them. And whatever ends up along 25th Street in the spot that was once marked for a Super Walmart, that'll be them, too.
---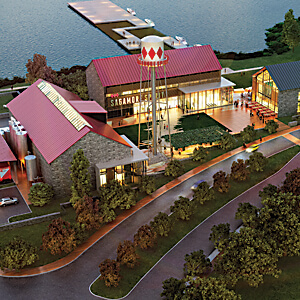 Kevin Plank / Sagamore Development Over the past few years, Under Armour founder Kevin Plank has expanded into real estate, acquiring more than 200 acres of waterfront property in South Baltimore. (See "Neighborhoods to Watch.") Projects underway include the first phase of a 50-acre Under Armour campus in Port Covington, as well as a whiskey distillery, pictured, that will make Plank's own brand of the spirit. In December, it was revealed that one of Plank's real-estate entities had applied to begin soil remediation on 43 acres in Westport, across the Middle Branch from Port Covington. Though plans for the site haven't been disclosed, we're willing to bet it won't be just another strip mall.
---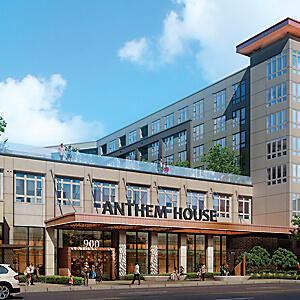 Scott Plank / War Horse There's more than one Plank transforming Baltimore. Scott Plank left his executive role at Under Armour in 2012 saying he wanted to concentrate on real-estate ventures. He has made good on that with War Horse LLC, which is involved in several major projects, including Anthem House, pictured, a condo/mixed-use building in Locust Point, the Recreation Pier hotel in Fells Point, and the renovation of Cross Street Market in Federal Hill. There are also rumors that War Horse acquired the former Globe Brewing Co. site along Key Highway last spring, another addition to his ever-growing portfolio.
---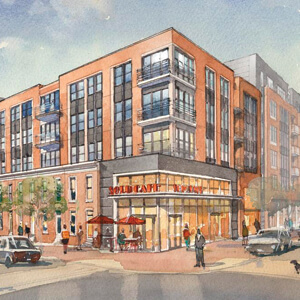 Caves Valley Partners Though less than a decade old, Towson-based Caves Valley Partners has already tackled transformative projects such as 1 Olympic Place, now home to Cunningham's restaurant and WTMD. The firm will continue in that vein with the mammoth Towson Row project, bringing condos, student housing, a hotel, a Whole Foods, and other retail to five acres near the intersection of York Road and Towsontown Boulevard. Meanwhile, the similarly scaled Stadium Square, pictured, is underway in South Baltimore. Caves Valley also is collaborating with War Horse on the Cross Street Market redo. We're sure there will be more to come.
---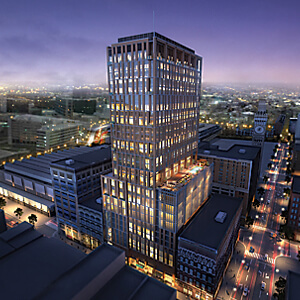 David S. Brown Enterprises: This third-generation firm has numerous projects to its credit, including the subway-adjacent Metro Centre in Owings Mills. But two high-profile city projects will keep it busy downtown, too. The first, a 31-story high-rise on the former site of the Morris A. Mechanic Theatre, will feature three levels of Class A retail space and approximately 450 residential units. Nearby, 325 W. Baltimore Street, pictured, also will offer retail, office, and residential space, plus amenities like a sun deck and pool. Done correctly, these buildings will support the Westside's renaissance. (See "Neighborhoods to Watch.")
---
---
WILDCARD
Hogan Administration Regulations Rewrite:
Last summer, Gov. Larry Hogan announced the formation of a commission to assess the efficacy of the state's business regulations. The commission rendered its judgment in December, recommending extensive restructuring of most government departments, changes that could ripple from the boardroom to the chatroom.
Transportation
After the cancellation of the Red Line—Baltimore's planned east-west light rail system—the future of transportation in Baltimore looks a lot like a steady stream of brake lights snaking up 83 or down Boston Street. But there are bright spots, too. Statistics still indicate an appetite for non-car-based modalities, especially among millennials. So, in the absence of any major new options, residents and commuters are likely to lean on car- and bike-sharing services and improved data apps to make the most of what we already have. Of course, there is still one transportation project generating excitement—the proposed $10 billion maglev between Baltimore and D.C., which would make trips to the National Mall faster than trips to the Towson mall.
---
NEW APP
Open Data
When it's possible to summon a ride with the tap of a smartphone, how can public transit keep up? According to Christopher Wink, editorial director of tech news website Technical.ly, it's about data sharing. "We are not thinking about bringing the Red Line back," he says. "But we can make what is already there—the bus lines—more responsive." For months, the tech community has been pressuring the Maryland Transit Administration (MTA) to make public real-time information about bus routes so it can use the data to make apps. Now, Michael Walk, director of service development for the MTA, says that data will be released in "first or second quarter 2016." "Our hope is that it's used," says Walk. "If it's an established developer, great. If it's a local company . . . even better."
---
Getting Around Town
Car & Bike Sharing
Charm City's waterfront neighborhoods aren't equipped for two-car families and the ongoing downtown boom. Simply put, traffic and parking are nightmares. Enter car-sharing services like Zipcar, which offers 225 cars around the city for hourly and daily rental. City officials want to attract another car-sharing service this year, preferably one like Car2Go, which allows for one-way trips. Or, in a back-to-the-future twist, there's the low-tech option of bicycles. Baltimore hopes to finally launch Charm City Bikeshare this year, a concept that has been flourishing around the world, reducing congestion, pollution, and waistlines in one fell swoop.
---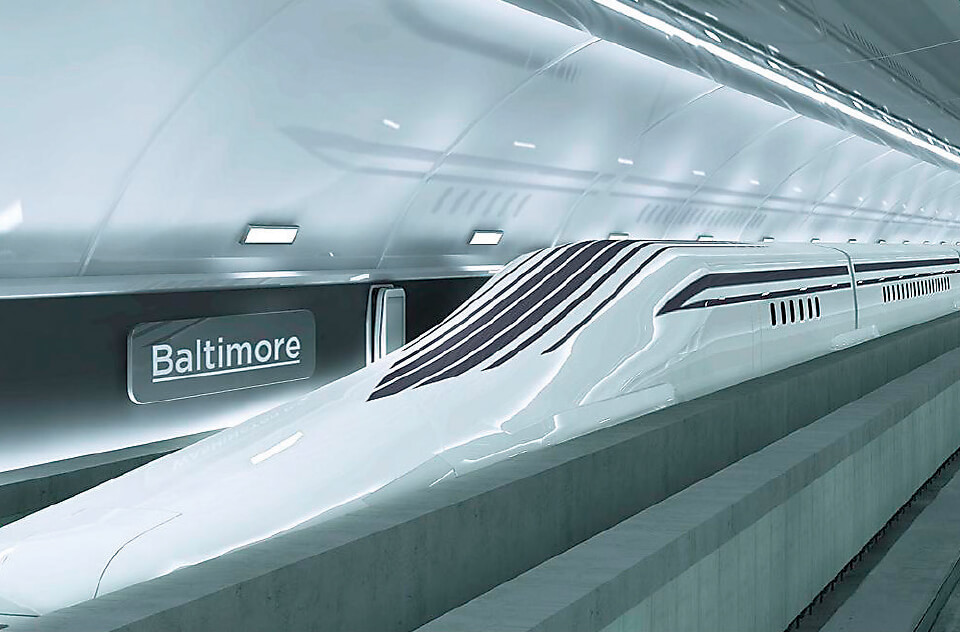 the out-of-town commute
Journey of the Maglev
We don't know if Gov. Larry Hogan's maglev endeavor will come to fruition, but some type of high-speed rail is certainly in the future for the heavily traveled corridor between New York City and Washington, D.C. Let's face it, in the digital age, no one wants to sit in their car for hours each day and then pay for parking when we could be working on our laptops and smartphones (or texting and watching cat videos). This past summer, on a trip to Japan, Hogan was wowed by a ride on one of the 300-mile-per-hour magnetic levitation trains there. By November, the U.S. Department of Transportation had awarded Maryland—at the Hogan administration's request—nearly $28 million to begin feasibility studies on the construction of a high-speed line between Baltimore and Washington. This funding is intended to support private-sector efforts and Japanese government funding pledges to introduce magnetic levitation trains to the Northeast Corridor. And while some may resent maglev because Hogan has championed it while spiking Baltimore's already-in-motion Red Line project, it's not necessarily an either/or proposition. Just as Baltimore City needs a significantly improved mass transit system to connect residents to jobs, the region also needs to get onboard the high-speed rail revolution—and maybe maglev is our ticket to ride.
---
PRO: Ditching backups on I-95 and traffic on two beltways for an air-cushioned, 15-minute trip to the nation's capital would be fantastic for Charm City commuters and those of us who enjoy the occasional trip to the National Mall and Smithsonian museums."
CON: Building the 40-mile line, which would use magnetic forces to propel trains, would cost an estimated $10 billion, while fares, according to The Northeast Maglev CEO Wayne Rogers, could range between $40 and $80 one way. At that price, commuters might stick with the MARC.
---
WILDCARD
The B&P Tunnel:
The B&P Tunnel underneath West Baltimore is Amtrak's Northeast Corridor problem child. Improving rail service through Baltimore requires addressing its "deficient track geometry" (e.g., it's too small, on an incline, and it curves). A working group recently recommended two options—maintain the current tunnel as is or build four new single-track tunnels at a cost of about $4 billion.
---
Community
Without people, a city is just a collection of buildings and roads. Its citizenry is what animates it, pushing it one way or another, defining its values and shaping its growth. Here, we meet some of those people, both up close and in the statistical abstract, and also look at some of the tech tools that will unite us.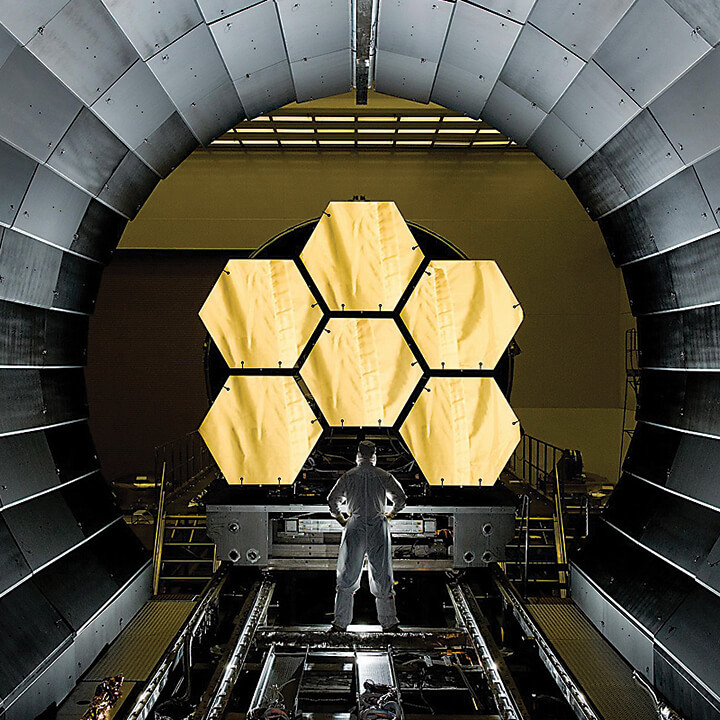 UPCOMING PROJECT
Eyes in the Sky
In the coming years, telescopes with Baltimore ties will probe the cosmos. First, there's the Hopkins-led Cosmology Large Angular Scale Surveyor (CLASS) mission, which will put four telescopes on a mountaintop in the Chilean desert to scan the sky for Cosmic Microwave Background (aka leftover light from the Big Bang). The second project is the James Webb Space Telescope, mirror sections pictured, a NASA-led mission run by the Space Telescope Science Institute that will launch in October 2018 and use infrared sensors to observe some of the first stars and galaxies that formed after the Big Bang.
---
Activists to watch
These leaders will continue to demonstrate their
commitment to the city and their causes.
---
Hannah Brancato & Rebecca Nagle The co-founders of FORCE: Upsetting Rape Culture have never been afraid of action that grabs the public's attention in unique ways. Take their 2012 web-based prank, when the organization, which seeks to upend rape culture, pretended to be women's clothing brand Victoria's Secret and promoted a line of consent-themed panties. Or, take their most recent project, the Monument Quilt, where the stories of survivors of rape and abuse from across the country are preserved on quilt squares that, when completed, will blanket a mile of the National Mall.
---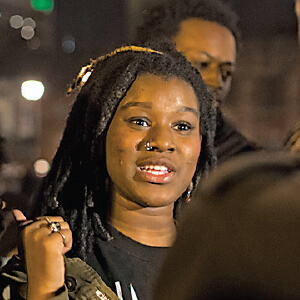 Makayla Gilliam-Price Her stirring speeches make crowds cheer and people pay attention. The founder of the youth justice organization City Bloc is, at just 17 years old, already an intrepid voice for justice and racial equality. And she has garnered accolades for her efforts, too, including the 2015 Princeton Prize in Race Relations Certificate of Accomplishments and the Wired! Up Community Hero Award for Outstanding Accomplishment in Youth Leadership. But more importantly, her actions prove just how important the voice of the youth is in the fight for equal rights.
---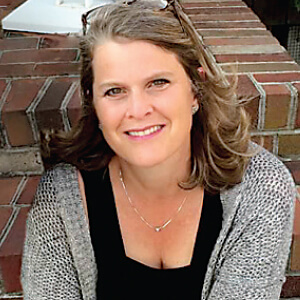 Jamie McDonald She spent 16 years as an investment banker at Alex. Brown & Sons before answering her true calling. In her own words, McDonald, the founder of Generosity Inc., is "trying to get people who are thinking about big change thinking bigger." She has led campaigns that have raised millions for nonprofits, and believes that giving and innovation can work together to inspire change from the ground up. In 2015, she even expressed those views at the Smithsonian during a symposium where other speakers included Bill Gates and Warren Buffett.
---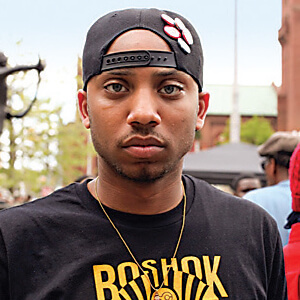 Kwame Rose It seems like everyone has seen the video from last April of Rose confronting Fox News's Geraldo Rivera about the network's coverage of the unrest after Freddie Gray's death. Those few minutes of TV time introduced the nation to the tenacious activist, who has since become one of Baltimore's major voices in the Black Lives Matter movement. Rose, 21, has now been jailed twice while protesting, but remains dedicated. "What April showed us," he says, "is that young people in Baltimore City are going to do whatever it takes to make our voices heard."
---
---
Law Enforcement
Candid Cameras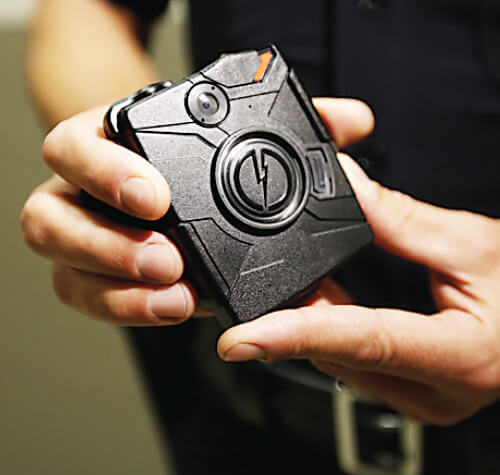 With public trust in law enforcement at its lowest level in decades, the Baltimore Police Department launched a two-month body camera pilot program in the fall—and the results were overwhelmingly positive. "We think it makes us better," said Commissioner Kevin Davis in The Baltimore Sun. "We think it makes the interactions we have with citizens better. It's just where we are in American policing, we're proud to be on the forefront of it." Now, the city just needs to choose a vendor for staff-wide rollout this year.
---
IMMIGRATION
The People In Your Neighborhood
Outgoing Mayor Stephanie Rawlings-Blake has made attracting 10,000 new families to the city by 2021 a cornerstone of her administration, and it's likely the next administration will want to continue that effort. Inevitably, immigration will play a crucial role in meeting that goal.
In late 2014, the Mayor's Office, The New Americans Task Force, and The Abell Foundation released "The Role of Immigrants in Growing Baltimore," a report recommending ways to attract and retain foreign-born residents. The report goes a long way toward dispelling xenophobic anxieties about immigration, pointing out that immigration has always been central to Baltimore's growth. (At the turn of the 20th century, foreign-born citizens comprised as much as 20 percent of the city's population.) It further communicates just how valuable these new residents are. For instance, in Baltimore, immigrants are disproportionately entrepreneurial, accounting for 21 percent of the city's businesses while only comprising about 7 percent of its population. And immigrants are stabilizers, too. It's estimated that for every 1,000 immigrants arriving in a jurisdiction, 250 non-immigrants follow, often resulting in rejuvenated neighborhoods. With all that in mind, we extracted a few key pieces of data from that report to help you meet your new neighbors.
---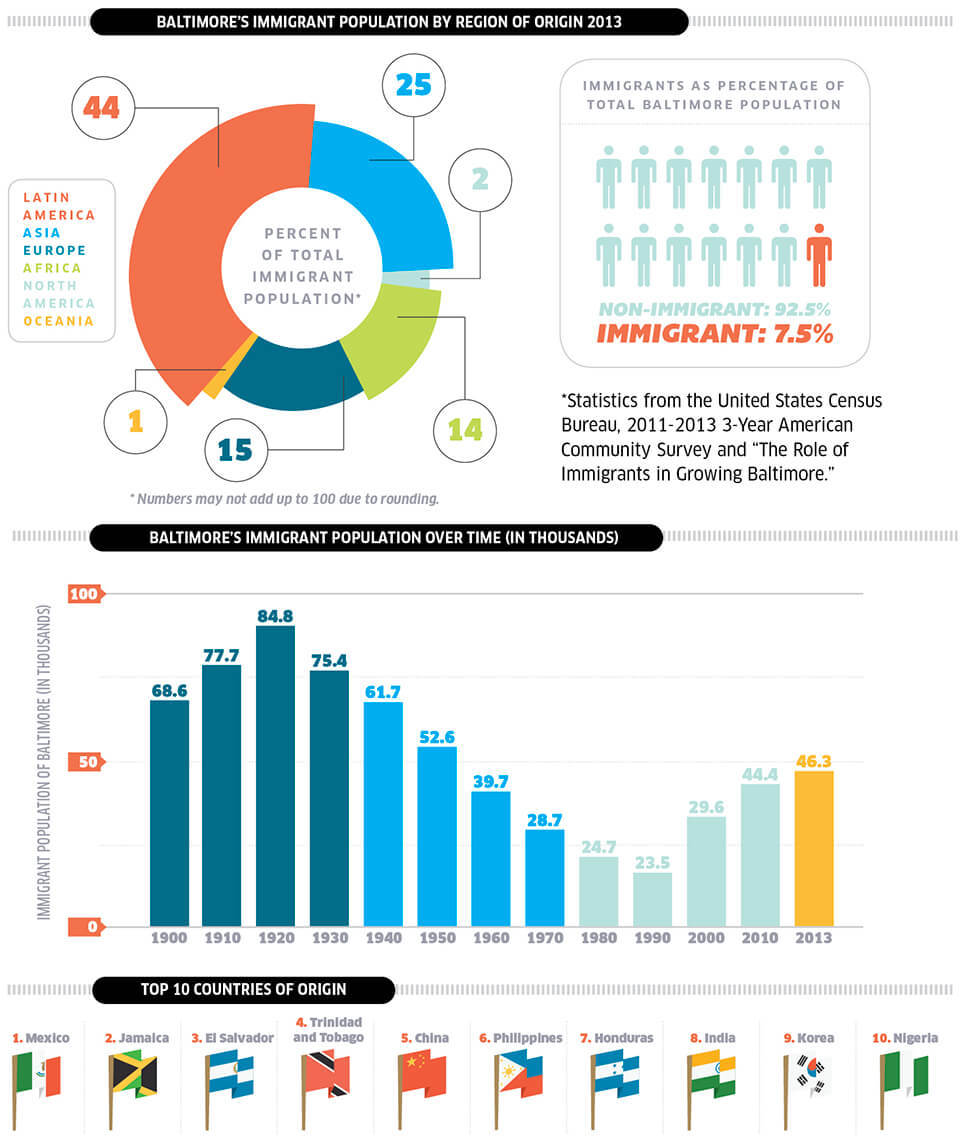 ---
UPCOMING PROJECT
Broadband and Wi-Fi For All
Kudos to the city of Westminster. The Carroll County seat of 18,000-plus has taken the technology age by its horns, developing a public-private partnership with the telecommunications company Ting to provide super fast fiber-optic Internet service to its residents and local businesses. In fact, the deal was named the "Community Broadband Innovative Partnership of the Year" for 2015 by the National Association of Telecommunications Officers and Advisors. Westminster, which secured a bond to help pay for the project, is hardly alone among cities moving to leverage a gigabit broadband network for its community—some 126 U.S. municipalities have done so already.
Now, it seems Baltimore is ready to follow suit with some type of similar fiber-optic system. This past August, Mayor Stephanie Rawlings-Blake hired tech entrepreneur Jason Hardeback to be the city's first broadband coordinator. Hardeback's main goal is simple: to entice more Internet choices to Baltimore. "We have a ring of 50 miles of fiber that circles the city—it's used for first responders and the like," he says. "But we have spare. We want to bring that additional fiber to some 180 Baltimore City schools, as well as public and other buildings and spaces." Since everyone lives a quarter-mile or so from a school, those buildings will then act as network hubs, making it easier for the Internet to branch out into neighborhoods. Once that infrastructure is built, it can be expanded through additional fiber and by installing Wi-Fi access points throughout the city, whether that's in government buildings, private offices, blue light cameras, public housing, or even street lamps.
Hardeback points out that the city already has free Wi-Fi around the Inner Harbor and within close range to many city buildings, but acknowledges that is just a warm-up. "Within five years, we'll have free, public Wi-Fi that is ubiquitous throughout the city," he says. "And, we'll create a competitive environment so multiple Internet providers will want to bring high-speed bandwidth to Baltimore. Then we won't all have to just rely on the current only option—the dreaded C-word."
---
Wild Card
Mayoral Race
No matter who emerges victorious from the de facto general election that is the April Democratic mayoral primary, Baltimore will not be healed overnight. But whomever the community chooses as the next mayor will exert enormous influence on the city, both in terms of policy and attitude. Ex-Mayor Sheila Dixon has a solid lead over state Sen. Catherine Pugh and City Councilmen Carl Stokes and Nick Mosby, but with the debates yet to come, it's too early to call it.
---
Food & Drink
The future of food recalls the past. As study after study emphasizes the link between health and diet, Americans are increasingly abandoning the so-called Western diet, which relies heavily on processed foods, copious amounts of meat, and industrial-scale farming. Instead, dining trends will continue to favor locally sourced ingredients, vegetarian-friendly options, and communal dining experiences—a way of eating that your great-grandparents would recognize. But rest assured that immigration and the global reach of the Internet will bring exotic tastes to you, too—and we mean that literally. The delivery-service boom (drones included!) has just begun.
HOW WE EAT
Food Halls
Even though it's been open for 234 years, Lexington Market (thought to be the longest continually operating public market in the country) finds itself at the vanguard of dining trends. Food halls, including Mt. Vernon Marketplace, pictured, and the soon-to-open R. House in Remington and Whitehall Mill in Hampden, are The Next Big Thing thanks to a continued interest in shared spaces, communal experiences, and homegrown products. And the city is committed to revitalizing the originals as Lexington Market, Cross Street Market, Hollins Market, and Broadway Market have major renovations in the pipeline. In the future, your lunch hour is likely to be spent bellied up to one of their counters.
---
MOVEMENTS
Food Incubators
As appetites grow for all things artisanal, Baltimore will see its first food incubator, B-More Kitchen, launch in Mid-Govans this spring. It will help small-batch food businesses get their start through a membership model, which grants access to a commercial kitchen 24/7, as well as help with mass distribution. "This interest is part of a much larger movement," says B-More Kitchen co-founder Jonathan Fishman. "Americans want to relieve themselves from processed, prepackaged foods." The trend toward DIY is another factor, he says. "This interest in making things . . . is another part of it. We're still at the early stages of this trend."
---
DIY MEALS
The do-it-yourself model is going to stick around at both fast-casual and four-star spots, as consumers, including vegans, gluten-free groupies, and passionate paleos, drive the marketplace. Build your own sandwich at Pitango Bakery & Café or make your own salad at Sweetgreen and Wit & Wisdom. Better yet, build your own burger at Abbey Burger Bistro. It's a way to guarantee you get exactly what you ordered.
---
DELIVERY SERVICES
Getting Food Faster
An ever-growing number of area restaurants are affiliated with a mobile delivery service to cater to your cravings.
ORDERUP Background: Baltimore-based food delivery service recently purchased by Groupon brings edibles to your address via smartphone app. 'Hoods Served: Fells Point, Canton, Federal Hill, and Towson. Deliver Me: Everything from Italian fare at Amiccis, to soups and salads at Atwater's, to coconut cream-stuffed French toast from Miss Shirley's Café.
INSOMNIA COOKIES Background: Late-night service caters to sleep-deprived sugar seekers. 'Hoods Served: The Johns Hopkins University and University of Maryland, Baltimore. Coming soon: delivery to Federal Hill and Fells Point. Deliver Me: Everything sugary sweet from basic chocolate chunk to complicated cookiewiches and brownies with peanut butter chip mix-ins. Milk and water are available, too.
AMAZON Background: Baltimore is one of only a handful of cities offering the online retail giant's Prime Now one-hour delivery service. (Maybe via drone soon!) 'Hoods Served: More than 50 restaurants in 10 city ZIP codes are served, with plans to add more. Deliver Me: As you'd expect, Amazon runs the gamut from burgers at Clark Burger to pintxos at La Cuchara to crab cakes from Duda's Tavern.
GRUBHUB Background: Created in 2013 by two lawyers tired of out-of-date menus and two web developers looking for a paper- menu alternative. 'Hoods Served: More than 20 hoods, including Harbor East, Cockeysville, and Pikesville. Deliver Me: Fare from Quarry Bagel, Maiwand Grill, Blue Agave, and many more.
POSTMATES Background: The Baltimore market was recently added by this delivery service that fetches everything from wings to tubes of toothpaste. 'Hoods Served: Baltimore City and Towson. Deliver Me: Almost anything from a burger and fries from Shake Shack to Korean miso pork ramyun from Dooby's.
---
FRUITS & VEGGIES
Coming To A Table Near You
With increasing awareness that we are, in fact, what we eat, restaurants are emphasizing innovative uses of grown-in-the-garden ingredients. And though some of these vegetables might be ancient, they're playing a part in Baltimore's fruit- and veggie-centric renaissance.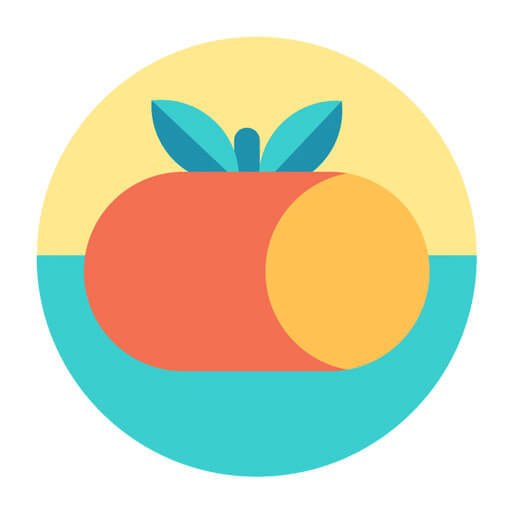 Persimmons
This tangy antioxidant from East Asia, India, and Japan is cooked in cider vinegar, puréed, and paired with roasted beets at Volt.
Parsnips
This close cousin of the carrot from Europe and Asia is a central ingredient in soups at Charleston and Brew House No. 16.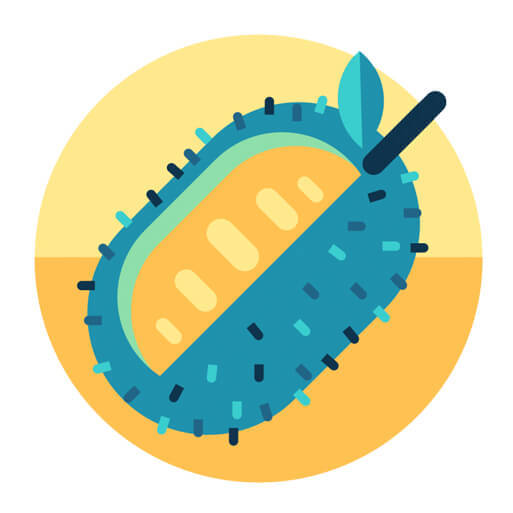 Jackfruit
The Southeast Asian fruit (think: mango crossed with pineapple) can be found at Blue Pit BBQ & Whiskey Bar between a bun and slathered with slaw.
Sunchokes
Hailing from eastern North America, these terrific tubers are sweet and nutty. Bottega browns them in butter where they mix and mingle with sweet potatoes.
Pawpaw
Grown from the Great Lakes to the Florida Panhandle, you can find this citrusy fruit in custard with celeriac and sorrel at Arômes or in suds with Brew House No. 16's Pawpaw IPA.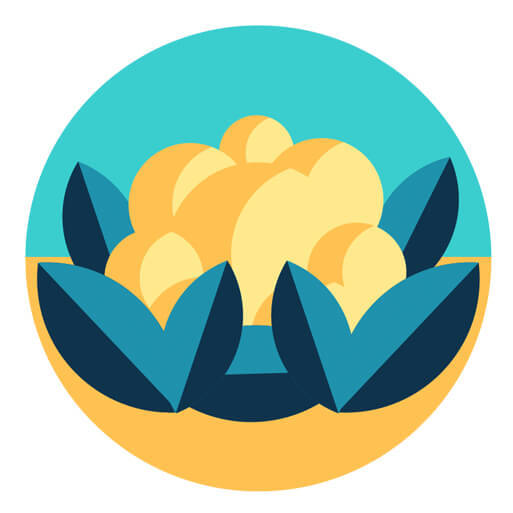 Cauliflower
This Cyprus-born veggie can be traced back thousands of years. Of late, it has cropped up steak-style at Cunningham's and in a congee with seared scallops at Le Garage.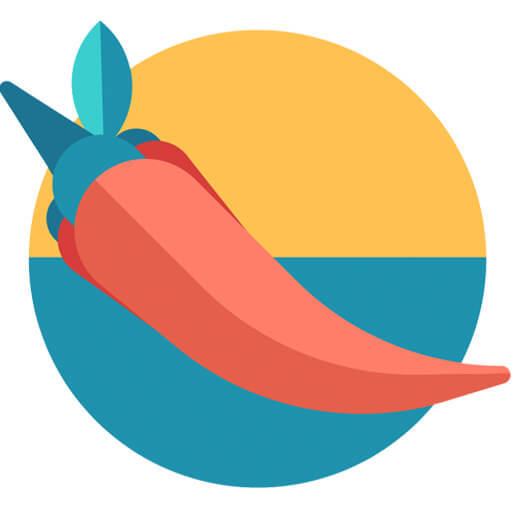 Fish peppers
From green to white to red, these spicy peppers are in heavy rotation at Parts & Labor. They've been in use in Baltimore since the 19th century, when they were used to spice up crab concoctions.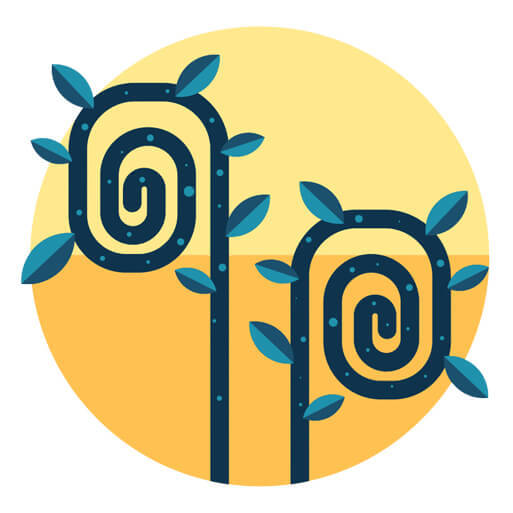 Fiddlehead Ferns
As forageable vegetables take root, this great North American green has cropped up at The Food Market, adding crunch to a plate of roasted chicken breast paired with truffle ravioli.
---
ETHNIC EATs
GOING GLOBAL
Time was, Chinese and Italian were among the few international cuisines Baltimoreans—or most Americans—knew. But with ever-expanding options, these days, Charm City offers a United Nations of noshes. Spin the globe and you're apt to find arepas from Venezuela and Colombia (Alma), sopa de marisco from El Salvador and Honduras (Mi Comalito), ceviche from Mexico (Clavel), or Afghan burgers at Maiwand Grill. And keep an eye out for the new kids on the block: a new French bistro spot in Station North, a Sicilian-centric spot in Mill No. 1, and a new Afghan lunch place from The Helmand's Karzai family.
Why the uptick? "The world has gotten smaller," says La Cuchara's co-owner/executive chef Ben Lefenfeld, who brought Basque Country cuisine to Baltimore last year. "With more accessibility to information, people have gotten more informative, more exposed." Lefenfeld says that economics also have helped increase exposure. "Five years ago if you wanted to use seafood from Pierless Fish in Brooklyn, one of the best seafood suppliers in the U.S., for example, there would be a big price increase to Baltimore, because you'd have to ship using FedEx," he says. "Now, they deliver to Baltimore three times a week."
As palates are influenced abroad, local growers are getting in on the act.
Says Lefenfeld: "More farmers are growing things like French flageolet beans, baby fennel, and haricot verts that you wouldn't have seen here even five years ago."
---
TAPROOMS ARE THE NEW BARS
Something's brewing.
---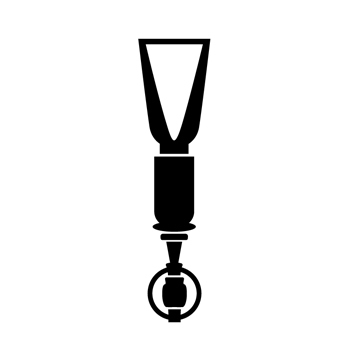 Union Craft Brewing When this Woodberry brewery first opened its doors in 2012, it pioneered the idea that Baltimore breweries can be destinations, not just operations. The brewery boasts daytime hours on the weekends, annual oyster festivals, art exhibits, and different food trucks in the parking lot practically every weekend.
---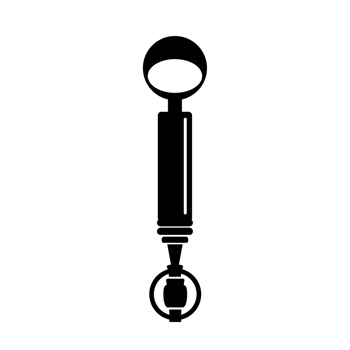 Heavy Seas Though Heavy Seas is the granddaddy of local craft beer, its tiny tasting room didn't get an overhaul until late 2013. Initially, the taproom was only open for weekend tours, until the Halethorpe brewery expanded the space into a full-fledged bar, where customers can now get drafts or growler fills Wednesday through Sunday.
---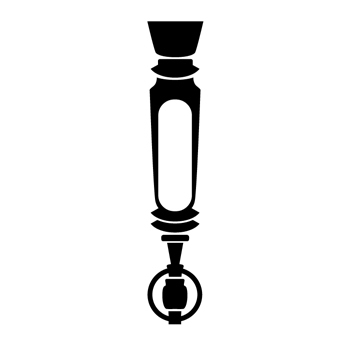 Peabody Heights Long before the "sharing economy" became cool, Peabody Heights was renting out its space as a co-op for other brewers. This past June, the brewery added outdoor tables, live entertainment, and a bona fide tasting room with a 300-person capacity, 20 taps, and six different brands available.
---
 Oliver Brewing Co. For more than 20 years, Oliver brewed its English ales out of the basement of what's now Pratt Street Ale House. But that changed this past November when it opened a brewery and taproom, more than doubling its capacity and making room for regular guest tours, food trucks, and live music.
---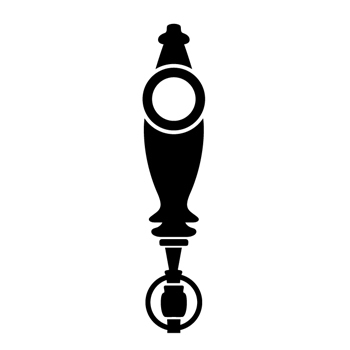 Waverly Brewing Company Proof that this trend is here in earnest, Waverly Brewing Company opened in the fall with a tricked-out taproom. The eclectic space (think: skate-punk-meets-ski-lodge) includes a huge wooden bar, side room for private parties, and on-site catering from Clementine.
---
WILD CARD
Climate Change
Whether sourced from the bay or the barn, climate change is likely to impact how we eat. To wit: Woodberry Kitchen is already offering Meatless Mondays as a way to cut down on the greenhouse gases that industrial meat farming produces. Looking ahead, we're guessing others will follow suit, if not by choice, then out of necessity.
Health & Medicine
If Baltimore has a signature industry, it is undoubtedly health care. Between the hospitals, the medical schools, the biotech labs, the insurance giants such as CareFirst, and the thousands upon thousands of private practitioners and support staff, it's no wonder Baltimore has the nation's third-highest concentration of health care employees. Unsurprisingly, the industry is tipped for growth—continued expansion to meet the demands of the new federal mandate for health insurance and the aging of the baby boomers will guarantee that.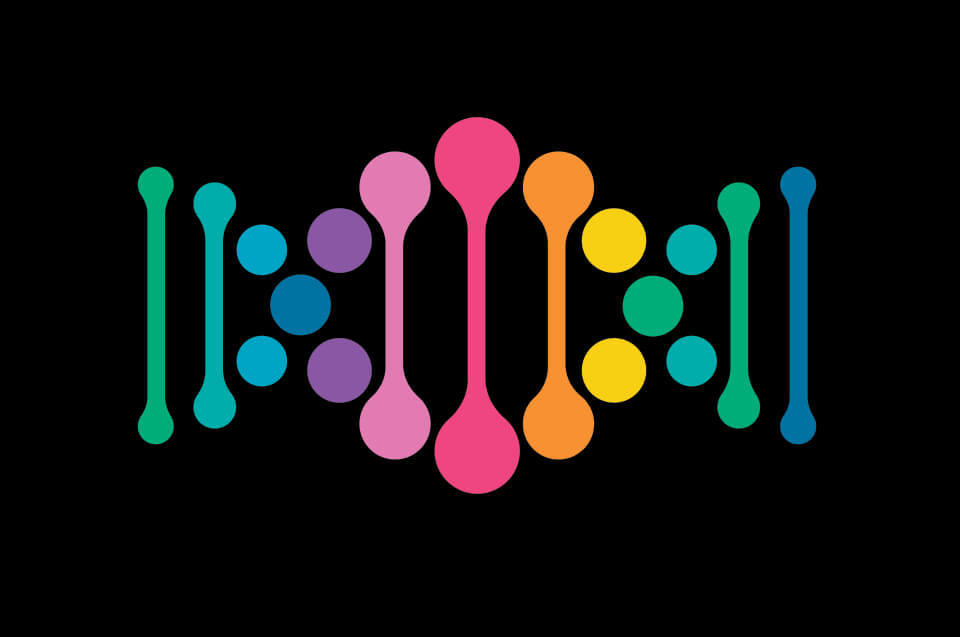 genomic Medicine
Modern Medicine
Since its inception, The Johns Hopkins University School of Medicine has been at the forefront of medical education. Today, Hopkins is again pushing the study of medicine forward with the recent introduction of its "Genes to Society" curriculum. Spread over four years, the curriculum offers a fresh take on the traditional health and disease model, one that's grounded in an ever-expanding understanding of the human genome. Growing out of a need to reshape the instructional experience to meet the ongoing revolution in medicine, the "Genes to Society" curriculum takes into account the wide range of factors—from genetics to behavioral, environmental, and societal influences—that impact a given patient's disease presentation.
Along with Hopkins, the University of Maryland School of Medicine (UMSOM) is considered a leader in genetic and genomic teaching. The Institute for Genome Sciences, an international research center, is located on the university's Baltimore campus, and UMSOM offers a program in personalized and genomic medicine. In fact, UMSOM professor Miriam G. Blitzer is the executive director of the American Board of Medical Genetics and currently serves as president of the Association of Professors of Human and Medical Genetics.
Although genetics have been understood as an important factor in patient health for more than 100 years, it's only since the sequencing of the human genome a little more than a decade ago that researchers have begun to explore the possibilities, opening up entirely new fields of study like pharmacogenomics, which examines how an individual's genes affect his or her body's response to medications.
As for personalized medicine—including prevention, diagnosis, and treatments designed with and for your genetic data—that remains on the horizon. But, some breakthroughs are already happening in the field of cancer treatment. In fact, Personal Genome Diagnostics, a Baltimore-based company that does cancer patient genetic work, received a $21.4 million venture capital investment last fall, indicating exciting things to come.
---
BIG IDEA
Long-distance Doctoring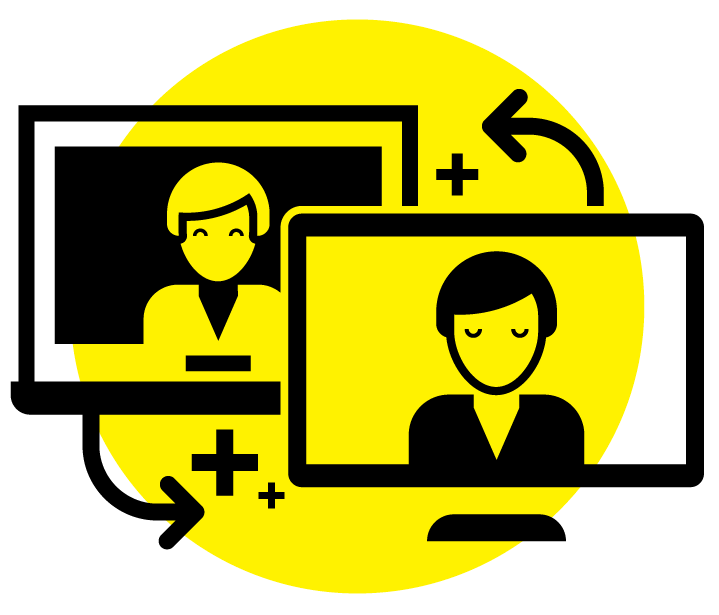 If this sounds like something straight out of science fiction, think again. Since October of 2014, the Maryland Medical Assistance Program has been allowed to reimburse health care providers for services provided via telemedicine—two-way, real-time, interactive communication between the patient and practitioner via Skype or a similar video call service. Though still in its infancy, and not yet available as part of Medicare, telemedicine has taken hold in Howard County, where six public elementary schools have partnered with the health department. Nurses at those schools are able to use hand-held cameras to transmit secure images of children's eyes, ears, and throats via the web to HIPAA-compliant health care providers, thus saving the children a trip to an emergency room or doctor's office. In October 2015, CareFirst BlueCross BlueShield pledged up to $3 million over the next three years toward expanding patient access to the practice in Maryland, Washington, D.C., and Northern Virginia. Provided adequate communication infrastructure exists (see "Broadband and Wi-Fi for All"), expect more uses of this technology for similarly routine assessments, especially in remote locales such as the Eastern Shore or Western Maryland. Because, as Maria Tildon, senior vice president of public policy and community affairs for CareFirst, said during the funding announcement, "Barriers, including access to providers, lack of transportation, and others, should not prevent those in need from receiving quality health care."
---
Innovation
Wise Blood
What if blood from a bleeding patient could be captured and returned to the patient's body, thereby avoiding the need for donor blood transfusions? Actually, there's already technology to do that, though it's pricey, at about $400 per patient. But Sisu Global Health, a Baltimore startup, wants to change that with a device called Hemafuse that cuts costs to about $60 per patient and which would be a boon in developing countries where blood banks are often scarce and poorly regulated. Backed by a $100,000 investment from AOL co-founder Steve Case, it's being tested in Zimbabwe and Ghana and could be used on patients in West Africa this year. "We really thought it was a kind of change-the-world idea," Case has said. "It can save a lot of lives."
---
Medical Inventions and Innovations
These breakthroughs are heading to a hospital near you.
---
Breathe Easy
Thanks to a University of Maryland School of Medicine lung-disease expert, respiratory-failure patients may soon be liberated from the respirator. A portable artificial lung developed by Breethe Inc.—a startup out of the University of Maryland, Baltimore—is based on technology developed by faculty member and startup founder Dr. Bartley P. Griffith. The device, small enough to fit in a backpack, is a blood pump oxygenator that circulates air and blood. Says Griffith: "[This] technology has the potential to dramatically improve patient care and quality of life."
---
Virtual Surgery
The new Virtual and Augmented Reality Laboratory at the University of Maryland, College Park is training doctors by using virtual reality (an immersive, imagined setting) and augmented reality (data is embedded in their headset view). For instance, a doc using augmented reality could be able to look at a patient on the operating table and see a display providing information on the patient's vital stats and the right tool to use next. And in virtual reality, surgeons can practice complex procedures without worrying about making a fatal mistake.
---
Quick Fix
The window of time available to save the life of a gunshot victim might have won a small but important extension with approval from the Food and Drug Administration of a military medic's tool called the XSTAT 30. A syringe filled with tiny sponges, it can plug a gunshot wound in 20 seconds because the sponges, once injected, can absorb up to a pint of blood. Each sponge is tagged with a marker detectable by X-ray, which allows doctors to remove them once the patient reaches a hospital. Where's a good non-military application? Maybe a city with 300-plus murders a year.
---
Straight to the Heart
Traditionally, when undergoing cardiac catheterization, a thin tube is inserted through the patient's neck or groin so dye can be released into the blood-stream and doctors can study X-rays of heart function. But now, thanks to an increasingly popular procedure called transradial catheterization, this tube can be inserted through the wrist. The benefits? It's less uncomfortable for the patient, carries virtually no risk of bleeding complications, and has a much faster recovery time.
---
Bioprinting and Bioengineering
Charm City has emerged as a 3-D bioprinting and bioengineering hub, not surprising given the research prowess at University of Maryland and The Johns Hopkins University. University of Maryland's Tissue Engineering & Biomaterials Laboratory recently won an NIH grant for work that could pave the way for advancements in bone tissue engineering. Meanwhile, researchers at Hopkins, working with Princeton University researchers, produced an outer ear from a range of materials, demonstrating the versatility of 3-D printing.
---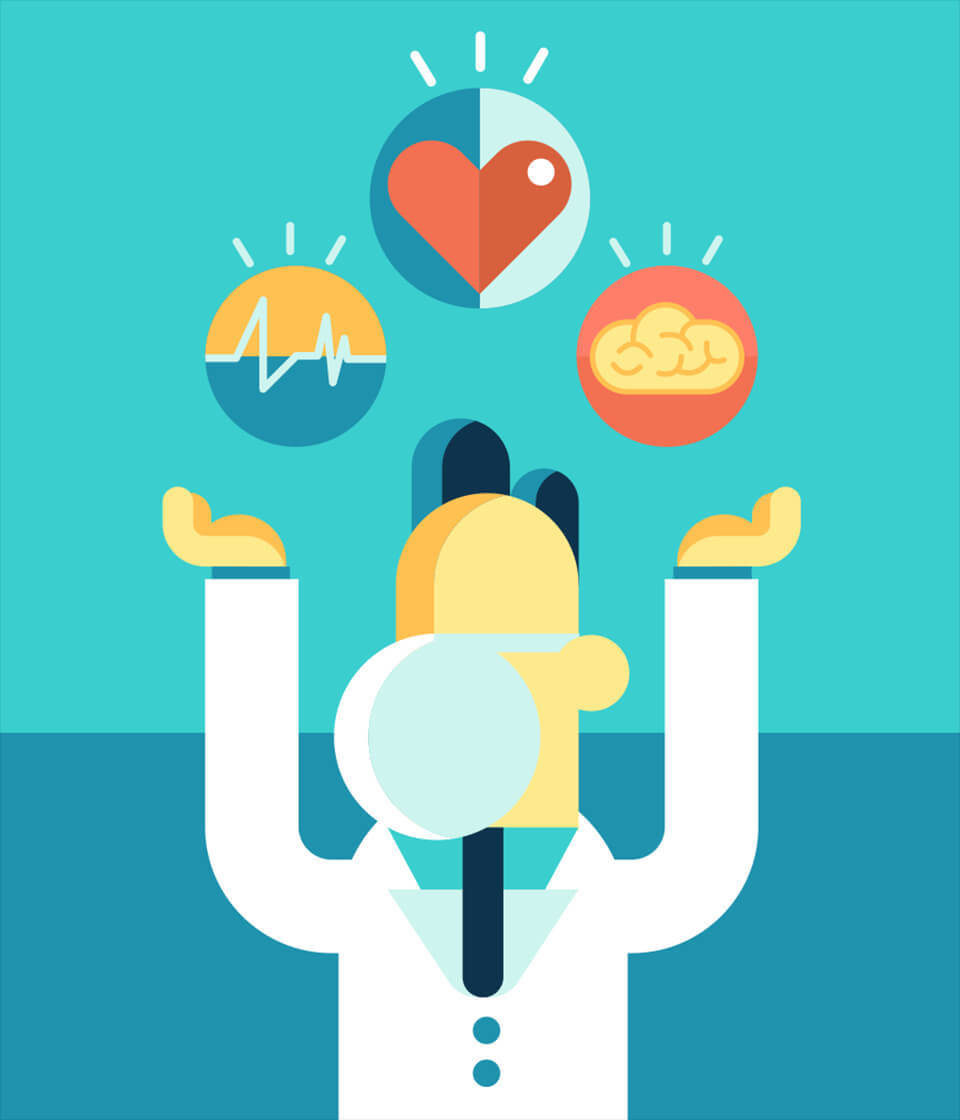 ---
mental health
Inside Out
Setting broken bones, suturing wounds, and administering flu shots are all well and good, but some of the most debilitating illnesses are much harder to spot and treat. But Baltimore is rising to that challenge, mounting a concerted effort to address mental health and substance abuse with the same scope and urgency it does physical health.
Under the leadership of Baltimore City Health Commissioner Dr. Leana Wen, the city has implemented some key initiatives. Last summer, the city started training every frontline city employee—that's every public schoolteacher, police officer, social worker, health care worker, et cetera—to recognize and respond to the effects of trauma. Similarly, in 2015 alone, the city trained more than 7,000 people in overdose prevention, and Wen made the opioid overdose antidote drug naloxone available without a prescription, a policy adopted statewide in December. Then, Wen consolidated several emergency phone numbers into a single 24/7 emergency hotline to provide "one point of entry" to the system for those concerned about mental health or substance abuse issues. (That number is 410-433-5175.) Finally, Wen is leading a charge to build a center that will provide voluntary care for intoxicated adults picked up by emergency medical services. The center, for which the city health department has already secured $3.6 million, will serve as an initial link into the behavioral health system, offering direct services such as medical screening and monitoring, hydration and food, treatment referrals, and case management. Wen is working with public and private sector funders to open the facility this summer.
"We hope that hospitals will also be able to contribute because it will reduce their bottom line," says Wen, an emergency physician by training. "Individuals who would otherwise go to ERs—waiting for hours or days looking for the help that they need, which is not best provided in an ER—[could be treated] in a specialized, dedicated facility."
Wen says all of these initiatives reflect an increased acceptance of the critical role mental health plays in overall public health. "We cannot address educational or job opportunities if we're not addressing mass incarceration, which then also ties into the policy we've had of incarcerating individuals with medical illnesses like addiction and mental health issues. That's why this has been and will continue to be a major priority in our city," she says.
---
Wild Card
ObamaCare: In or Out?
Love it or hate it, the Affordable Care Act (aka ObamaCare) is the law of the land. That could change if Republicans add control of the White House to control of Congress. In such a scenario, it's possible the GOP could follow through on threats to gut parts of the law or repeal it entirely.
Environment
The air we breathe, the water we drink, the soil in which we grow our food—in order for society to function, these systems must first be made healthy. Here we look at the initiatives, ideas, and trends that point the way to a cleaner, greener future.
---
---
SUSTAINABLE TRENDS
All You Have to Do Is Glean
Americans throw away over 100 billion pounds of usable food each year, and yet, at any given time, some 49 million Americans are at risk of going hungry. Even more startling, one in four Baltimore residents lives in a food desert without access to affordable, healthy food. But a new farm-to-table trend is underway, aimed at tackling that paradox. Gleaning is the act of collecting excess food from farms, grocers, and farmers' markets and giving it to those in need. In Charm City, volunteer-based Gather Baltimore is leading the charge, packaging gleaned goods in bags big enough to feed a family of four for a week and then selling them for only $7 at community farm stands and the Mill Valley General Store. Meanwhile, the Baltimore Orchard Project offers overlooked fruit to local soup kitchens and low-income assistance centers. Big names like the United Way and Maryland Food Bank glean, too, and, with growing support, these efforts are helping to fight hunger, cultivate community relations, reduce landfill emissions, and meet the federal government's goal of a 50 percent food waste reduction by 2030.
---
Renewable energy: Going Clean
Coal and nuclear power continue to be the main sources of electricity in Maryland.
But the state is inching toward a goal of 20 percent renewable energy by year 2022.
---
---
THE NEW RULES
In the Bag
After a number of attempts with near unanimous support, the Baltimore City Council approved a plastic bag ban in late 2014, only to have it vetoed by Mayor Stephanie Rawlings-Blake. But advocates like Trash Free Maryland and the Healthy Harbor Initiative (see "Deep Dive") aren't giving up. Neither is Delegate Brooke Lierman, who represents much of waterfront Baltimore in the 46th District. This legislative session, Lierman will introduce a bill for a statewide ban on plastic bags, as well as a fee for using paper ones. "Over the last year we've been working hard to talk to community groups, retailers, and local government about the act," Lierman says. "We've had a lot of enthusiasm for it. I think people are really starting to understand not only the danger that plastics pose to our waterways and water supply but also the fact that this is a real cost that retailers are bearing. If retailers don't have to pay to supply everyone with bags, they'll have more funds available to reduce prices, pay their workers more, and do other things with that money. So it's a win for retailers. It's a win for the environment. It's a win for consumers." Pass or fail, this is an idea that's not going away. It's time to start remembering your reusable tote.
---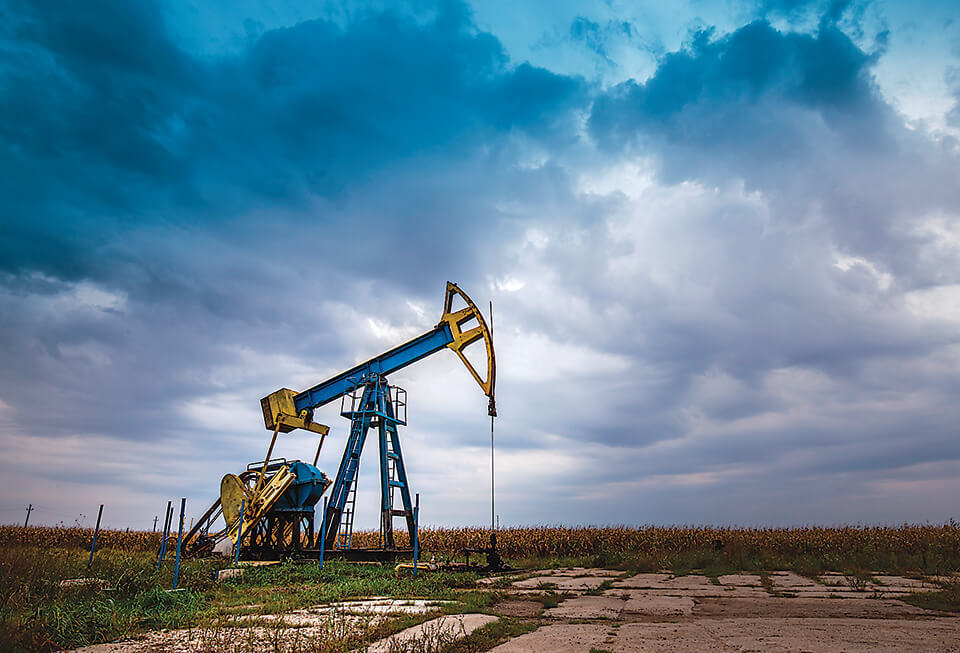 ---
Energy exploration
What the Frack?
Yes, it's true. There could be fracking—short for hydraulic fracturing—in Maryland when the moratorium on it expires in late 2017. The purpose of the moratorium is to allow time for the state to write standards governing the controversial energy industry practice, which uses a water-based solution to blast gas deposits out of underground shale formations.
The moratorium was conceived after a study weighed the economic and environmental effects of fracking, which has been linked to water-table contamination, release of methane gas into the atmosphere, and seismic activity.
After the moratorium was passed last May, Matthew Clark, director of communications for Gov. Larry Hogan, was quoted as saying that the governor "continues to support the safe and responsible development of energy to meet the current and future needs of citizens and to promote job growth in Western Maryland," which is where most—if not all—of the fracking would take place.
But Hogan isn't the only variable. These days, the oil market is flush with product from both American companies—able to increase outputs, in part, due to fracking—and the Saudis, who have responded to the glut of American oil by releasing their own reserves in a bid to drive prices down and de-incentivize American production. In part, the Saudis' tactic has worked. American oil and gas prices are at their lowest in years. But does it then follow that American oil companies will ease off exploration and production? And what of the growing renewable energy market (see "Going Clean")? Will that render the entire American-Saudi oil battle irrelevant?
It's strange to say it, but what happens in Western Maryland in the next five years depends significantly on the actions of those who are not likely to ever set foot on its shale-rich earth.
---
Water quality
Deep Dive
Have you ever looked at the Inner Harbor and thought, 'I'd love to take a dip?' No, neither have we, but the Waterfront Partnership's Healthy Harbor Initiative plans to change that, with a goal of making the waters swimmable and fishable by 2020. It's an ambitious goal, to be sure, but the organization already has made some progress. For starters, it launched an annual Report Card to help raise community awareness about bay health. (Last year, we got an F.) And it has planted 2,000 square feet of floating wetlands to provide habitat for native species. Now, it's launching a second Mr. Trash Wheel in Canton, a companion to the Inner Harbor's flagship contraption that, so far, has scooped up 354 tons of trash from the Jones Falls outflow near Pier Six. And Healthy Harbor just launched the Great Baltimore Oyster Partnership with the Chesapeake Bay Foundation to help bring back the bay's bivalve population, a critical step since each adult oyster can filter up to 50 gallons of water a day. On top of all that, the organization is hitting the streets in six key city neighborhoods to help cleanup efforts and promote the importance of keeping trash out of storm drains. Now does all that mean we'll be backstroking by the "Domino Sugars" sign in the next decade? It's unclear, but Healthy Harbor leaders are feeling optimistic, and so must we.
---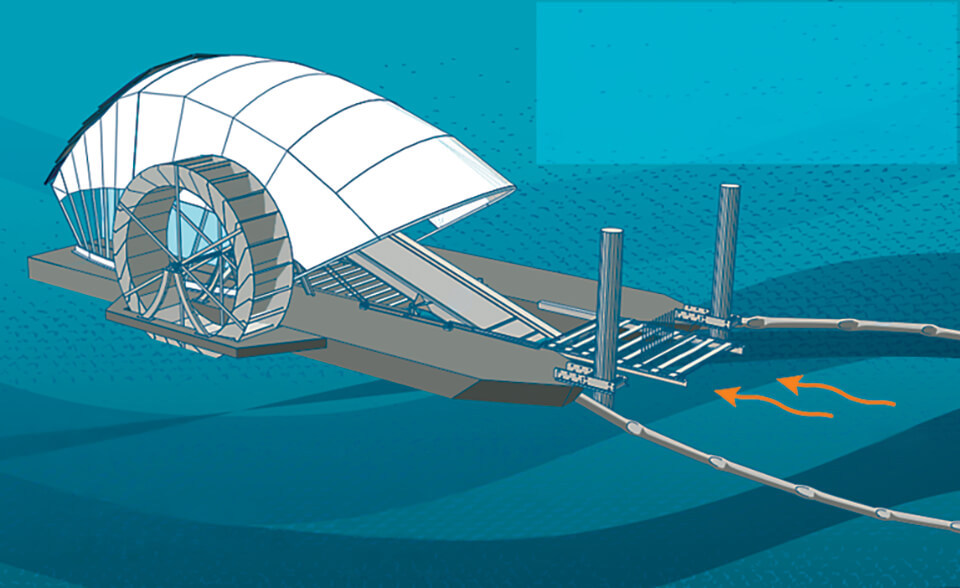 ---
Wild Card
Trash Incinerator
Despite objections from community leaders, health advocates, and environmentalists, plans for a trash-to-energy incinerator on the Fairfield peninsula seem to be proceeding. The Albany, NY-based company behind the project has promised to start full-time construction this year. Opponents worry emissions from the proposed power plant will contribute to poor air quality in the Baltimore region—already some of the worst on the East Coast. Neither side seems willing to give up without a fight.
---
Art & Music
Nothing is created in a vacuum, and this is especially true of art. More and more, Baltimore artists are embracing this idea, making art not just in the city, but of the city, using it as both canvas and muse. And why not? Creativity thrives in conflict, when there are questions to be answered and contradictions to be resolved—and Baltimore certainly has no shortage of those. Perhaps this is as it always has been. But what does seem new are the cross-disciplinary collaborations between unlikely creative allies and the idea of using or manipulating the built environment to create immersive experiences that leave the city—and the participants—transformed. We can hardly wait.
---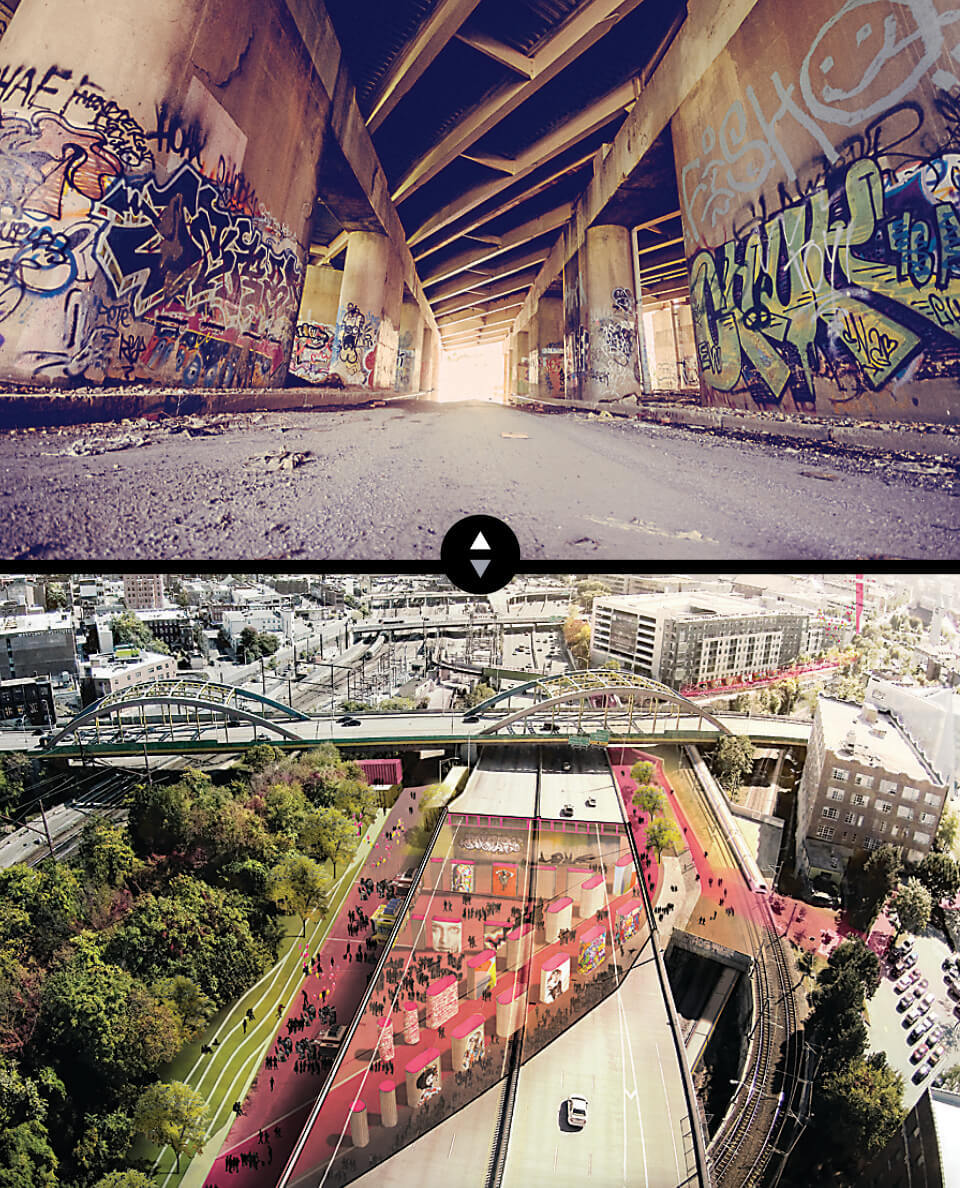 ---
art venues
Transcending Boundaries
In the coming years, the spray-paint-tagged underbelly of the Jones Falls Expressway, pictured, will be transformed. Amid the maze of columns, 3.5 acres of street art, live-performance venues, a skate park, and lush greenery will flourish as a space dubbed Section1. "It's going to be a significant space," says Section1 executive director Richard Best. "There's nowhere in the world that really will be like this." Section1 is just one example of how, instead of waiting for the public to come to them, Baltimore artists are now taking their work to the public, often through unconventional means. Whether it's musicians following the example of indie kings Animal Collective by debuting new music in BWI or theater companies taking a cue from Center Stage's recent project in which six plays were filmed guerrilla-style around the nation with the videos subsequently uploaded to YouTube, the future will see a continued blurring between public sphere and performance venue. Perhaps the most high-profile example of this will be next month's Light City Baltimore, hosted by the Baltimore Office of Promotion & The Arts and meant to spotlight Charm City's own talent and innovation. Starting March 28, a 1.2-mile section of the harbor will be lined with 29 large-scale light installations and performance stages featuring the likes of Dan Deacon, Symphony Number One, and Single Carrot Theatre. All of this attention will continue to showcase the collaborative, rule-flouting spirit that Baltimore, and its arts scene, is all about.
---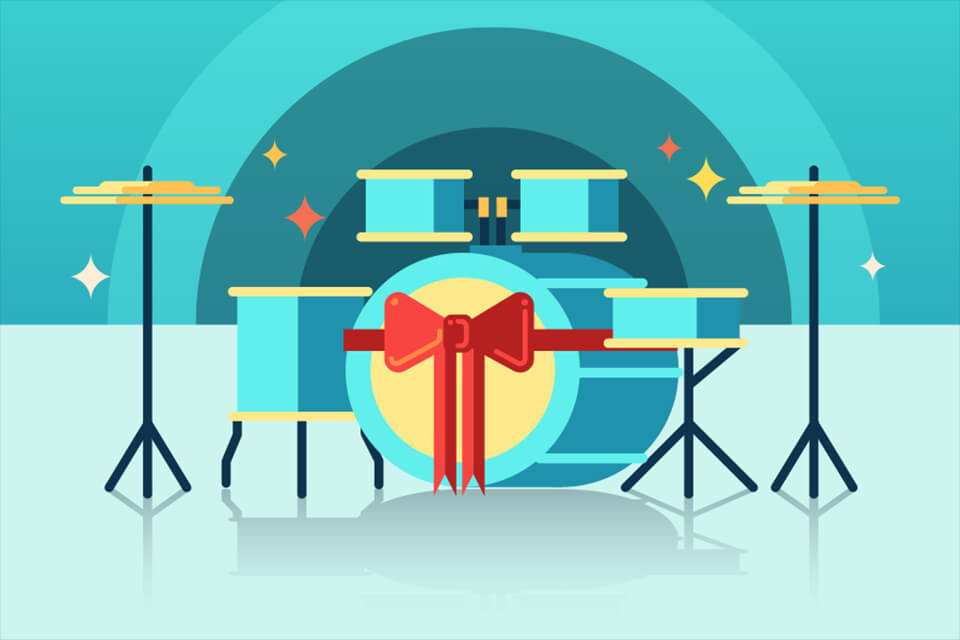 ---
philanthropy
The Art of Giving Back
How can I help? That question was running through the minds of many in the arts community last spring when the unrest following the death of Freddie Gray brought attention to the city's social and economic inequalities. They found the answer by assisting the youth of Baltimore through the arts. Muse 360 Arts has launched a youth-led online TV platform to explore topics such as community and family structure. Noted photographers Noah Scialom and Devin Allen continue to develop programs that give young people access to cameras. And Believe In Music, the after-school program that famously appeared on the Meredith Vieira show last year, continues to grow, connecting more members of Charm City bands such as Blacksage and Lower Dens with young musicians. These partnerships are built to last for years to come—and produce the next generation of homegrown artistic talent.
---
ARTISTS to watch
These creatives will continue to captivate in the coming years.
---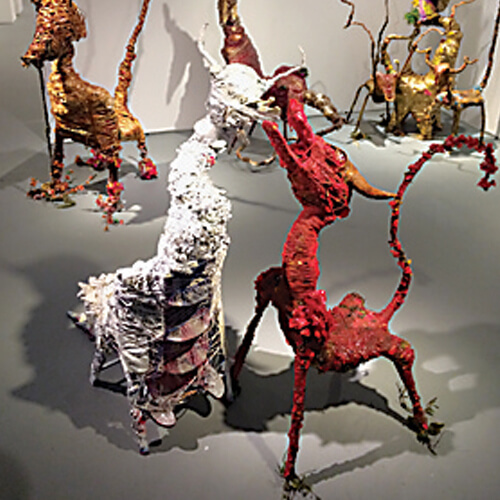 labbodies While not one artist, per se, this performance art laboratory demands attention. Curated by artists Hoesy Corona and Ada Pinkston, LabBodies' monthly showcases are challenging, opening up Baltimore audiences to different ways of addressing timely topics.
---
Ricardo Amparo Last year, the Robert Wood Johnson Foundation enlisted Amparo—then just 17—to make a video for the TED2015 conference. A Teen's Dream, the resulting two-minute work, displayed depth and honesty as Amparo discussed the difficulties of growing up in West Baltimore. We eagerly anticipate his next venture—a film exploring graduation rates.
---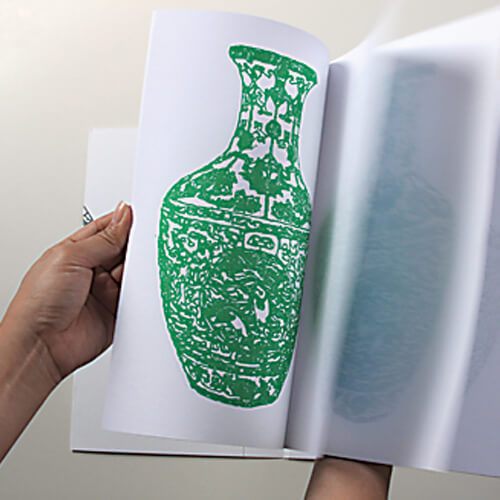 Lu ZHANG From her recent exhibit where she documented each level of the George Peabody Library to a project where she spent two weeks duplicating a print of a vase, this Maryland Institute College of Art alum shows how the smallest intricacies are often the most fascinating.
---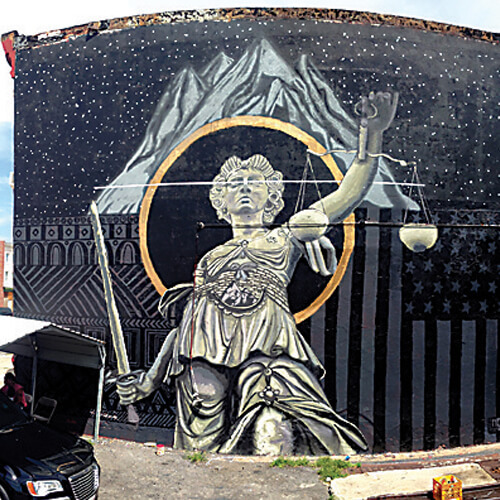 nether This Baltimore native known for his large-scale street art had a prolific 2015 and gives no indication of slowing down. He expertly showcases social activism by connecting his work to larger social and historical themes. Most importantly, his love for the community shines through on each wall.
---
bobby english jr. This sculptor, performance artist, and activist's work is provocative and spellbinding. He weaves themes of ancestry, identity, and mythology into his meditative art, which often feels like commentary on our connection to the past and reminds us not to forget who we are.
---
---
Museums: Cultural Growth
Via updates, renovations, and expansions, Baltimore's creative institutions will continue to grow.
---
The National Great Blacks In Wax Museum Work has started on a $75 million expansion that would quadruple the size of this often-overlooked institution. The first phase is projected to finish in 2018.
---
Center Stage A $32 million renovation will update the theater company's facilities, including expanding a theater and renovating the lobby, as well as adding more space for community programs.
---
Enoch Pratt Free Library Starting in 2018, the central library on Cathedral Street will reveal a new young-adult section, updated technology, and a restored main hall, among other features. But don't worry­—it will remain open during construction.
---
The Walters Art Museum The Asian art galleries, housed in the adjacent Hackerman House, are expected to reopen this year after a $5.2 million project to refurbish the space.
---
Parkway Theatre This 100-year-old movie hall will be returned to its former glory, scheduled to reopen in 2017 as the new home of the Maryland Film Festival.
---
5 Musicians to Watch
Over the last decade, Baltimore's music scene has garnered much attention from the national music press—and for good reason. From hip-hop to indie rock, Baltimore artists keep impressing. Here are five to put your faith in.
---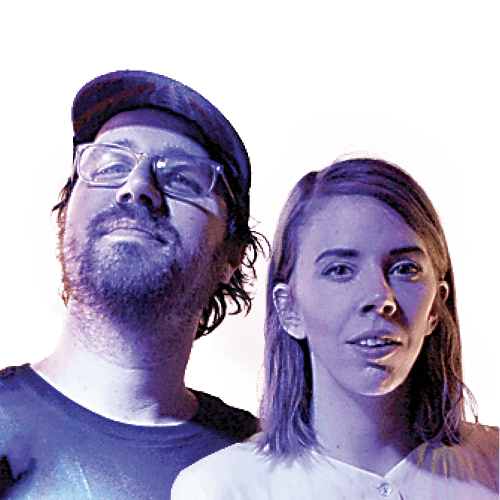 WUME Pronounced "woom," April Camlin and Al Schatz are an experimental partnership of drums and synths, which simultaneously swirl, smash, and soothe. Last year, the duo played Artscape, went on a European tour with local electronic legend Dan Deacon, and released an acclaimed album, Maintain. This year, the sky's the limit.
---
ABDU ALI Abdu Ali is a man of many talents—Bmore Club prodigy, MC of DIY Kahlon dance parties at The Crown, public speaker, author of short stories—and the 25-year-old polymath isn't just pushing artistic boundaries, he's breaking them down. Put on "Keep Movin [Negro Kai]" and get lost in his transcendent, futuristic sound.
---
LOWER DENS With its acclaimed new album, international tour, and media-darling frontwoman Jana Hunter—who had columns and interviews everywhere from Cosmopolitan to the BBC last year—Lower Dens is definitely having a moment. On Escape from Evil, the band evolves its minimalist aesthetic from experimental indie rock to an art-house brand of '80s synth-pop.
---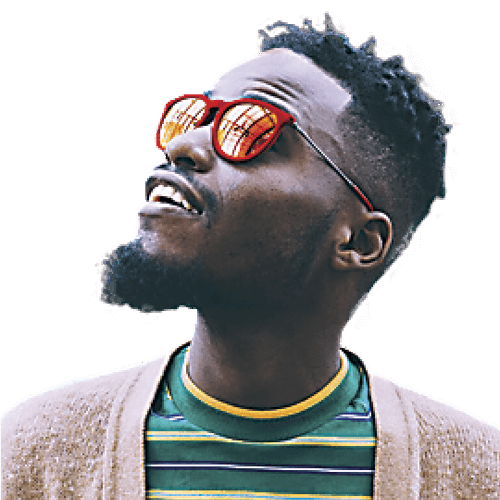 AL ROGERS Jr. Al Rogers Jr. is quickly becoming one of our favorite acts, thanks to his optimism and cool, confident style. On his new album, Luvadocious, the 25-year-old rapper joins local producer Drew Scott to take us on a "love voyage" to a utopian planet full of swooz, his catchphrase for feel-good vibes. We can't wait for what's next.
---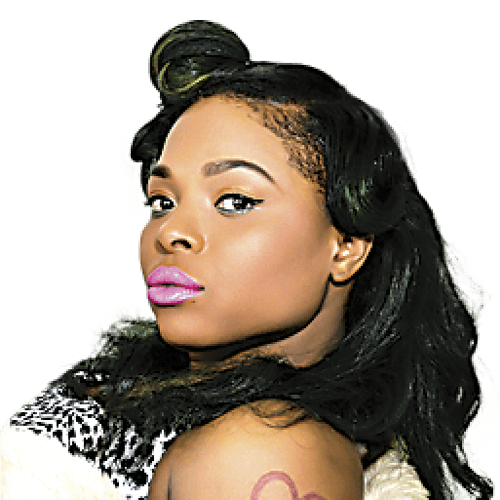 TT THE ARTIST Meet the party-starting princess of Bmore Club. The MICA grad has us hooked with her energetic beats, lively performances, and fun-loving music videos, like "Gimme Yo Love" and "Fly Girl," not to mention her unbridled swagger and bold sense of style. Get ready for her debut album this spring.
---
---
---
Education
Just what the education of the future should look like seems to inspire more confusion than ever. Is a traditional, four-year college degree still the pathway to success, or is vocational education a viable option? Should students receive tech instruction via work experience, in school, or both? "Yes," seems to be the answer, which suggests that perhaps the real future lies in building a more flexible educational system, one where programs of study are tailored to each student's needs and multiple avenues to success exist. But for such a system to truly flourish, a fundamental intervention may need to occur—or recur, as the case may be. As one Baltimore sociologist argues, it's time for desegregation, round two.
---
---
Education Alternatives
Permanent Vocation
Even as college enrollment grows, doubts about the value of a four-year liberal arts education proliferate, spurred on by rising tuition costs, stagnating graduation rates, and anxiety about future underemployment. And while there's ample evidence to suggest college is still worth the investment (see "The Graduate"), there's also plenty of frustration with such a seemingly narrow path to prosperity. So it's no surprise that the idea of vocational education is enjoying a resurgence. But the new vocational education is light years from your high school shop class.
In late November, Gov. Larry Hogan came to Baltimore to announce a new program called P-TECH, or Pathways in Technology Early College High School. Modeled after a joint program among IBM, the New York City Department of Education, and New York City College of Technology, P-TECH enrolls kids in a six-year high school program during which they receive the traditional core subjects, plus two years of free college-level instruction and advanced training in STEM-based fields. Upon completion, graduates are qualified to either pursue continued education or apply for competitive jobs at tech companies like IBM. The Maryland Department of Education is in the process of choosing the four Maryland schools that will receive pilot programs, and The Johns Hopkins University, Kaiser Permanente, and IBM already have expressed interest in participating.
Sue Fothergill, senior policy associate at the education nonprofit Attendance Works, doesn't think vocational schools will ever replace traditional higher ed, but hopes they might become an equally viable alternative.
"I have a cousin—he's 20—and he has his own house," she says. "He graduated from a vocational high school into a high-paying career and is now, on the side, going to vocational training so he can further his abilities.
"The goal," she continues, "is really to ensure that we're connecting youth to opportunities, and I think there should be a variety of pathways to get there."
---
tech ED
Code Prodigies
Since 2013, Code in the Schools has been teaching science and technology concepts to Baltimore City students. The brainchild of husband and wife Mike and Gretchen LeGrand, the nonprofit designs classes, trains teachers, and provides after-school instruction to teach students how to write computer code. But what might be most exciting is the kind of work students are doing outside of the classroom. Code in the Schools' Prodigy Program, which connects students with local companies for short- and long-term internships, just had its pilot year and is going to greatly expand in 2016. "When you look at computer science, it is not just being used in the tech sector," says Gretchen. "If you're interested in art, fashion, nonprofits—they all use computer science." Take Poly senior and Prodigy student Marissa Bush, who, as an intern at digital ad agency Staq, is creating a technical blog, which allows users to write in and ask about coding problems. "That's the kind of experience we're looking to provide," Gretchen says. "It's different to build a website from the ground up than just read about it in a textbook."
---
Education Apps
Mastering the three R's will be easier than ever with these locally created tech tools.
---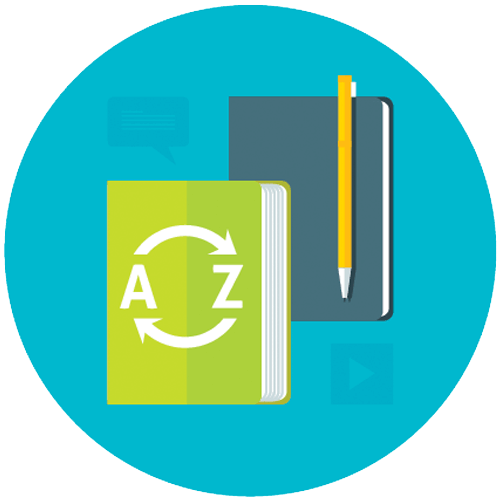 ClassTracks Former Baltimore City schoolteacher Lida Zlatic conceptualized this next-level digital learning program at a Startup Weekend in 2014, where she also met co-founders Jamel Daugherty and Thierry Uwilingiyimana. The world language app facilitates repetition-based learning by drilling students on vocabulary words that they first see and hear, and are then instructed to re-type in both their native and studied language.
---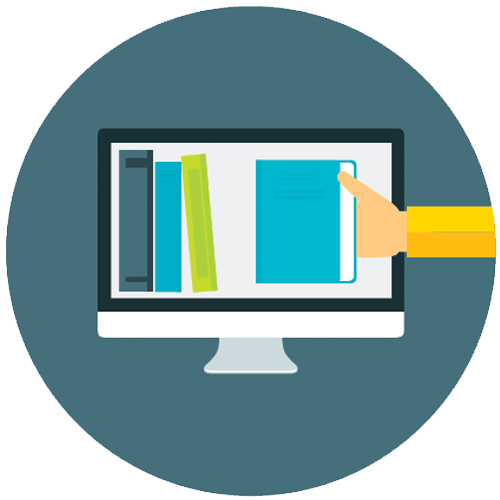 Citelighter Staggered by the fact that more than 70 percent of high school seniors do not have adequate writing skills, Saad Alam and Lee Jokl created software that allows students to strategically map out their thoughts while writing papers. In addition to tools that automatically organize research sources, Citelighter features performance analytics, chat functions, and data for teachers to track each writer's individual progress.
---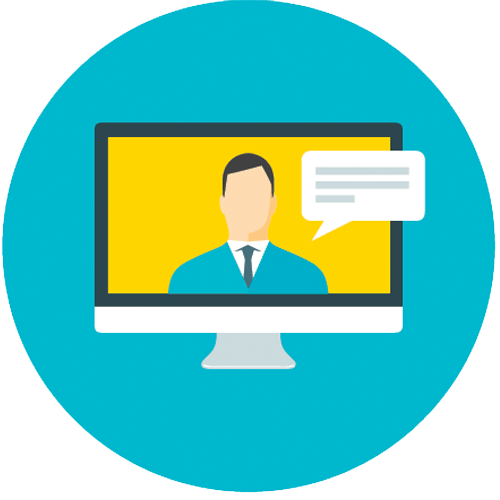 The Given This Baltimore startup provides cramming college students with on-demand tutoring services. The Uber-esque model recruits free-market tutors with expertise in different specialties, and connects them to students in need of study help. After the user poses a question, interested tutors respond, and students can choose a mentor—whether it's a grad student or professional engineer.
---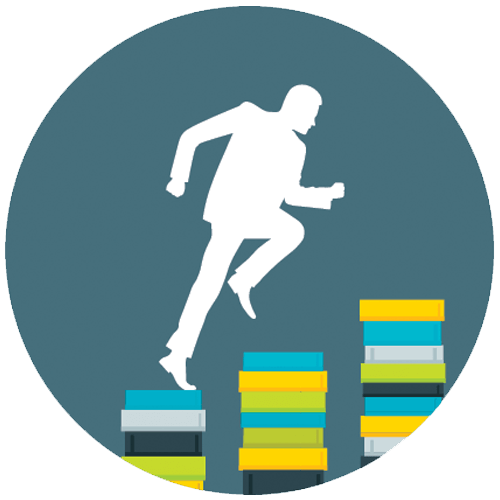 StraighterLine Designed as a quasi shortcut for college-bound students, StraighterLine provides affordable gen-ed courses for credits that are guaranteed to transfer into more than 90 four-year universities. Says CEO Burck Smith: "We're solving one of the biggest problems facing Americans today not by being a college, but by being a pathway to college."
---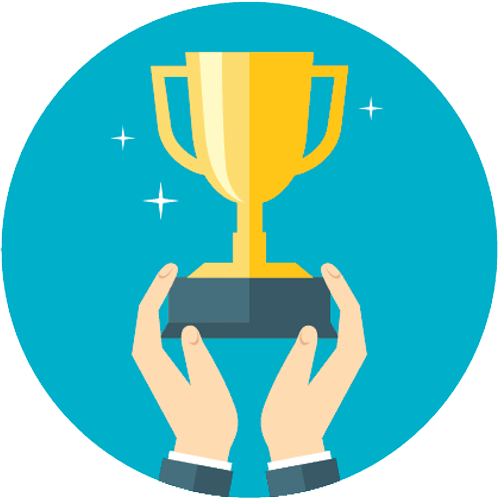 Allovue Allovue—which recently raised $5.1 million to fund its expansion—offers financial planning software to school administrators so they can easily and visually keep track of budgets and spending in their districts. Lightning struck for CEO Jess Gartner, a former teacher herself, when she saw a need to connect school spending to student achievement.
---
Higher ED
The Graduate
More and more students are enrolling in college, and for good reason: Recent Census data shows that the earning gap between those with bachelor degrees and those without is the largest in 50 years.
But while the numbers demonstrate that a college degree is worth the investment, student debt and default are rising, which means that finishing college—and putting that investment to work in a timely fashion—is more critical than ever. According to the National Center for Education Statistics, in 2013, the six-year graduation rate for first-time, full-time undergraduate students who begin their college careers at a four-year school is just 59 percent, and minority students are affected disproportionately.
The University of Maryland, College Park, is one school receiving recognition for its success in increasing minority graduation rates (as well as overall graduation rates) during the past decade. In fact, the school has a Student Success Office dedicated to retention initiatives and helping to coordinate re-enrollment for former University of Maryland students. In addition, the office directs students seeking academic or personal resources to various campus programs. As a result, according to a 2015 report from the Education Trust, University of Maryland's overall graduation rate climbed to 82.7 percent by 2013 (an increase of 9.2 percent) while its minority student graduation rate jumped to 75.6 percent (a 13.8 percent increase).
In Baltimore, social entrepreneur Wes Moore launched BridgeEdU in the 2014-2015 academic year specifically to help students navigate the start of their college careers. Partnering with the Community College of Baltimore County and the University of Baltimore, BridgeEdU students complete core math and writing courses and earn transferrable credits while participating in community service, part-time internships, and tutoring. The result is a more assured—and prepared—student. Says Moore: "A student is someone who's in college. A scholar is someone who knows why they're in college."
---
Diversity
School (Re-)Desegregation
After the Supreme Court's 1954 decision in Brown v. Board of Education, Baltimore City was one of the first U.S. metros to desegregate its schools. But hopes of an integrated city school system vanished as whites fled to the suburbs or enrolled their kids in private schools.
It's worth noting that desegregation has not spelled disaster for many nearby districts—Baltimore County public schools (39 percent African-American student population) and Howard County public schools (22 percent African-American student population) are considered among the better school districts in the country. By contrast, Baltimore City's school system, which consists of mostly hyper-segregated schools serving predominantly low-income children of color, is struggling.
Looking to tackle the issue is Karl Alexander, a professor emeritus of sociology at The Johns Hopkins University, whose groundbreaking study tracked city public school students through their 25th birthdays. Since the publication of The Long Shadow, his well-received book based on his study, Alexander has begun work under Hopkins's 21st Century Cities Initiative to help launch what he calls "The Thurgood Marshall Alliance," the mission of which is to help create and sustain a network of Baltimore schools with diverse enrollments in terms of race, ethnicity, and family income.
Hopkins recently approved funding for the program, so the alliance can begin its efforts to make first-class public education available to children of all backgrounds.
---
Wild Card
School Closures
In order to receive $1 billion in state funding to renovate and rebuild 26 schools, the city school system agreed to close an equal number of underperforming institutions over the next few years. The plan has encountered some opposition, however, and it remains to be seen exactly which schools will be shuttered—and whether the tradeoff will be worth it.