Animal Kingdom
Meet some of The Maryland Zoo's adorable additions.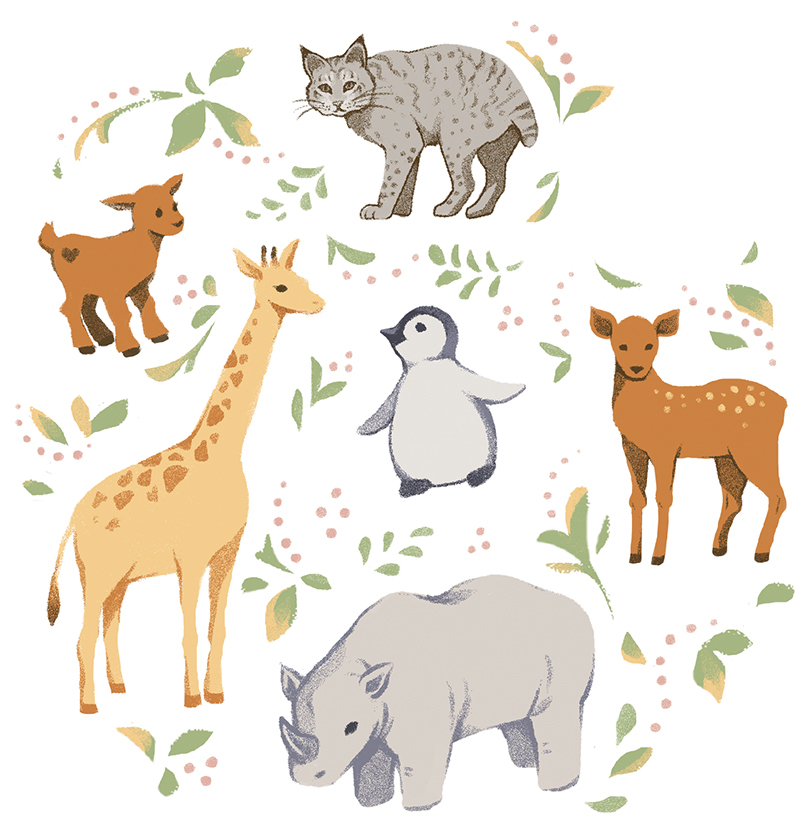 This year, the Maryland Zoo added 31 new and adopted animals to its furry family, and the animal care and veterinary teams work around the clock to provide specialized attention for these newborn and transferred creatures. While, sadly, the zoo announced the loss of four animals this year, including beloved giraffes Julius and Juma, there's something (or someone) new to see in almost every exhibit.
Bobcat
Six-year-old Josie arrived from the Tulsa Zoo in early 2017 to join Kilgore in the Bobcat Exhibit.
Sitatunga Calves
Jabari was born at the Mesker Park Zoo in Evansville, Indiana, and he and the other sitatungas can be found in the African Journey section of the zoo.
Rhino
The Maryland Zoo has housed rhinos like Jaharo and Stubby since the African Watering Hole opened in 1992.
Giraffe
Willow stood on her own only 50 minutes after being born on February 6, 2017. She is the first giraffe to be born at the zoo in more than 20 years.
Goats
The Goat Corral houses 21 goats, including new additions Armani, Maybelline, and Clementine, sisters Java Bean and Mia, as well as Midge, Hoover, and Lieutenant.
Penguin Chicks
In February, the Maryland Zoo became the first zoo or aquarium in North America to hatch 1,000 African penguin chicks.