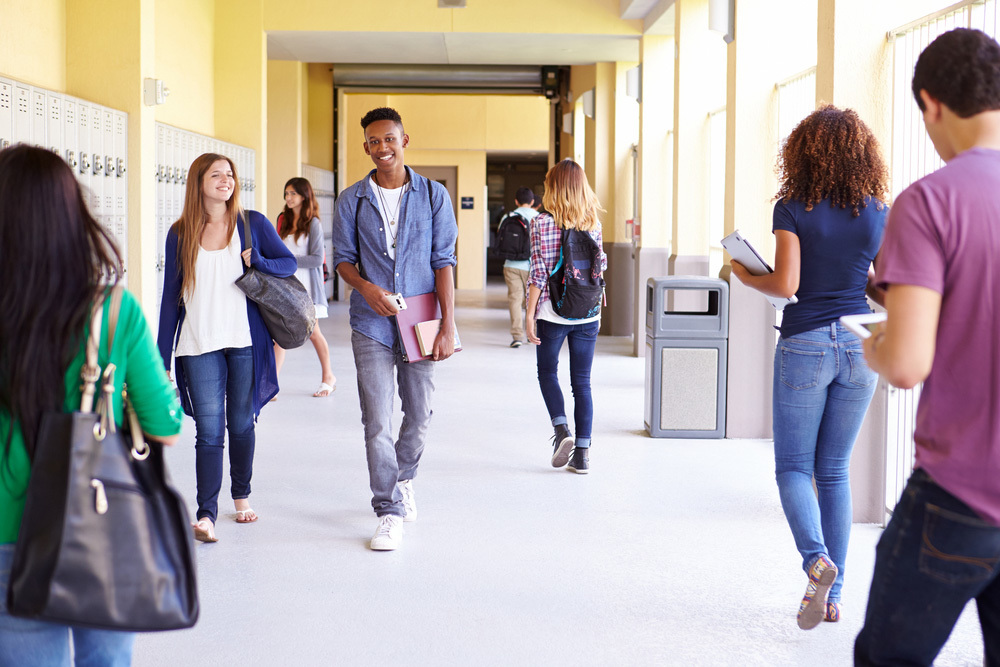 Just six months after the deadly shooting at Great Mills High School in St. Mary's County, Governor Larry Hogan announced a new tip line for students, faculty, and parents to report any suspicious or dangerous activity on school grounds. The Safe Schools Maryland Tip Line is a tool meant to create preparedness, prevention, and school safety.
"Incidents of targeted violence at our schools are rarely sudden impulsive acts," Hogan said in his announcement. "Instead, in the majority of these incidents, another person, or persons, was aware of what the student was thinking or planning to do."
Now, in Maryland, there are three ways to report potential threats at school: The Safe Schools MD mobile app available in the Apple app store or Google Play, or by calling 1-833-MD-B-SAFE. Hogan says that the tip line is not intended to replace 911 and that all calls and reports will go directly to the Maryland Emergency Management Agency (MEMA).
According to the website, issues that can be reported are not limited to possible school violence but also include harassment, mental health crises, and bullying. Kiona Black, a training and exercise administrator at MEMA, said that the system got a tip within minutes.
"The first tip came in while the governor was speaking," Black said. "I processed that while I was sitting in the room, and it was read and received within seven minutes."
The Maryland State Department of Education (MDSE) announced on Wednesday that Maryland was awarded $3.6 million in federal grants to strengthen classroom safety. A five-year, $2.6 million grant from the U.S. Department of Education will allow the state to roll out the Maryland School Emergency Preparedness Program—a partnership between MSDE, MEMA, and local school systems.
"These grants will help Maryland in implementing our Behavioral Threat Assessment Model and the mental health training and intervention support initiative," said Dr. Karen Salmon, states schools superintendent in a statement. "These funds will help Maryland update and modernize emergency operations plans in schools throughout the state and utilize state-of-the-art techniques to better identify potential threats to student safety."
According to CNN, there have been 23 school shootings in the U.S. in 2018 where someone was injured or killed, averaging to about one shooting per week.
"Sadly, all too often, students choose to remain silent because they are afraid of retaliation, rejection, or being stigmatized by their peers," Hogan said. "We need to empower our students to break that code of silence."