The List: February 2021
Things to do in these strange times.
2/12: Lunar New Year Celebration 
The Lunar New Year arrives on Friday, February 12, marking the year of the Ox, and with it comes The Walters Art Museum's annual celebration. The event, which honors a number of Asian cultures, goes entirely virtual this year, but many of the same festivities remain. At-home art-making workshops will feature hands-on demonstrations of traditional paper-cutting and calligraphy by the Baltimore Chinese School and Towson University's Asian Arts & Culture Center, while a story time will be livestreamed in collaboration with the Enoch Pratt Free Library. Cooking lessons for traditional Chinese dumplings will also be online, as will the festival's main event: a live performance of the beloved, costumed lion dance, among others.
2/3-24: BSO SESSIONS
In this new digital concert series from the BSO, orchestra musicians take to the Meyerhoff stage for socially distant, livestreamed concerts with additional content, including interviews with conductors and composers. Baltimore Symphony Orchestra. Wed. 8 p.m. $10.
2/3: AFRICAN AMERICAN READ-IN
In celebration of Black History Month, the Enoch Pratt presents a virtual celebration of African-American literature, with attendees encouraged to read their favorite passage from a book by a Black author. Enoch Pratt Free Library. 6:30 p.m.
2/4: BETHLEHEM STEEL THROWBACK FILM NIGHT
To correspond with the BMI's rollout of programming around the industrial heyday of Sparrows Point, tune in for a virtual watch party, hosted in partnership with the Mid-Atlantic Regional Moving Image Archive (MARMIA), of short films produced by Bethlehem Steel in the 1990s. Baltimore Museum of Industry. 7 p.m.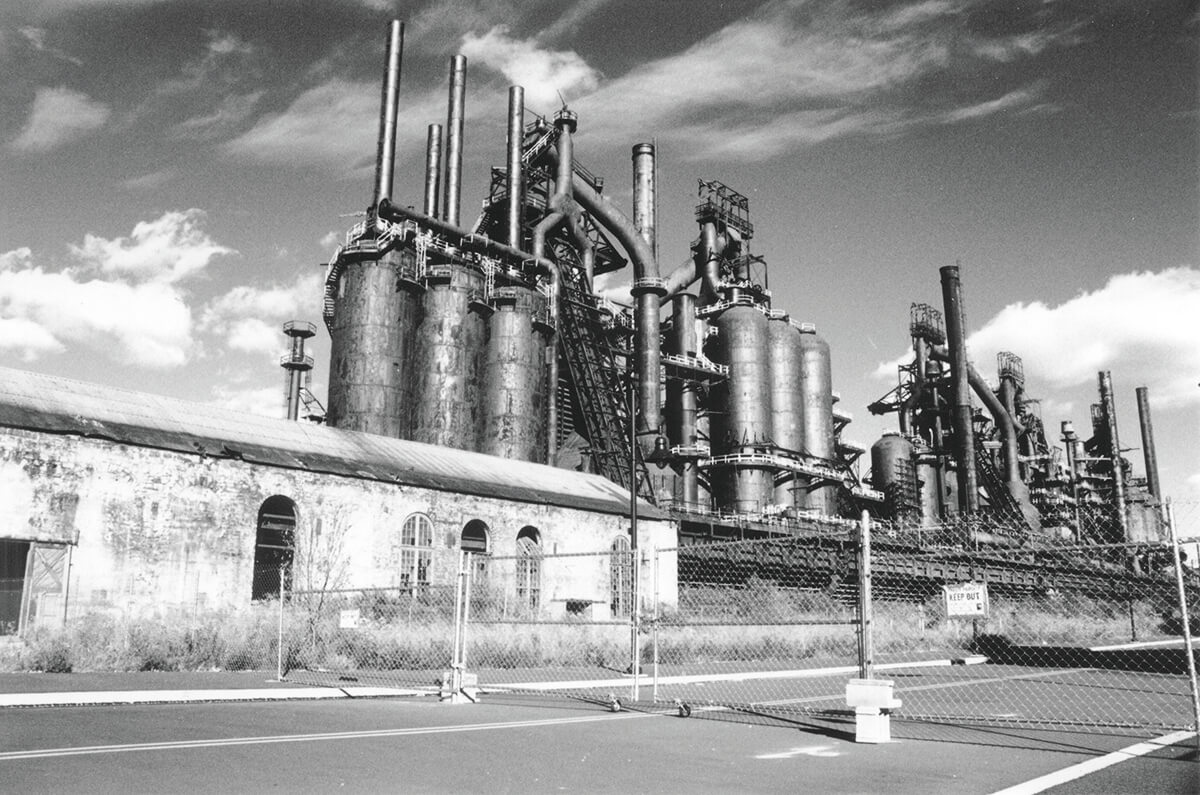 2/6: JOY REID & SUNNY HOSTIN
For the first time in conversation, The View co-host Sunny Hostin and The Reid Out's host Joy Reid will discuss their careers and being groundbreaking Black women in media via livestream dialogue from the Enoch Pratt. Enoch Pratt Free Library. 8:30-11 a.m.
TO 2/7: CARVED EXPRESSIONS: HANDWORK OF RABBI BENJAMIN SZOLD
In the last years of his life, renowned Baltimore rabbi Benjamin Szold took up wood carving to to create practical items and whimsical statues that delighted friends and family. View more than 40 of his works on display in the lobby with photos and memorabilia. Jewish Museum of Maryland. Sun. Tues. & Thurs. 10 a.m.-3 p.m. $10.
2/8: CEASEFIRE CONVERSATIONS
In this virtual conversation, two noted artist-activists, poet Kondwani Fidel and music Daryl Davis, discuss racism and activism in America in an intergenerational dialogue. Enoch Pratt Free Library. 7 p.m.
2/10: THE LIFE & LEGACY OF ELIJAH CUMMINGS
Dr. Maya Rockeymoore Cummings, social entrepreneur and the late Congressman Elijah Cummings' wife, joins We're Better Than This book collaborator James Dale and moderator Dr. Freeman Hrabowski in virtual conversation about the Baltimore native's life and legacy. Enoch Pratt Free Library. 7 p.m.
2/11-28: ORNAMENTA
The Baltimore Jewelry Center's annual benefit goes virtual in times of COVID, with three weekends of online events paired with custom meals from Baltimore restaurants, plus art-making workshops and a fundraising auction featuring more than 50 pieces of contemporary jewelry. Baltimore Jewelry Center. Times vary. $25-80.
2/12-15: BELGIAN BEER FEST
COVID-permitting, Max's Belgian Beer Festival returns for its annual Presidents' Day Weekend festivities in Fells Point with as many as 200 Belgian beers on tap, plus hundreds of rare Belgian imports in bottles. Max's Taphouse.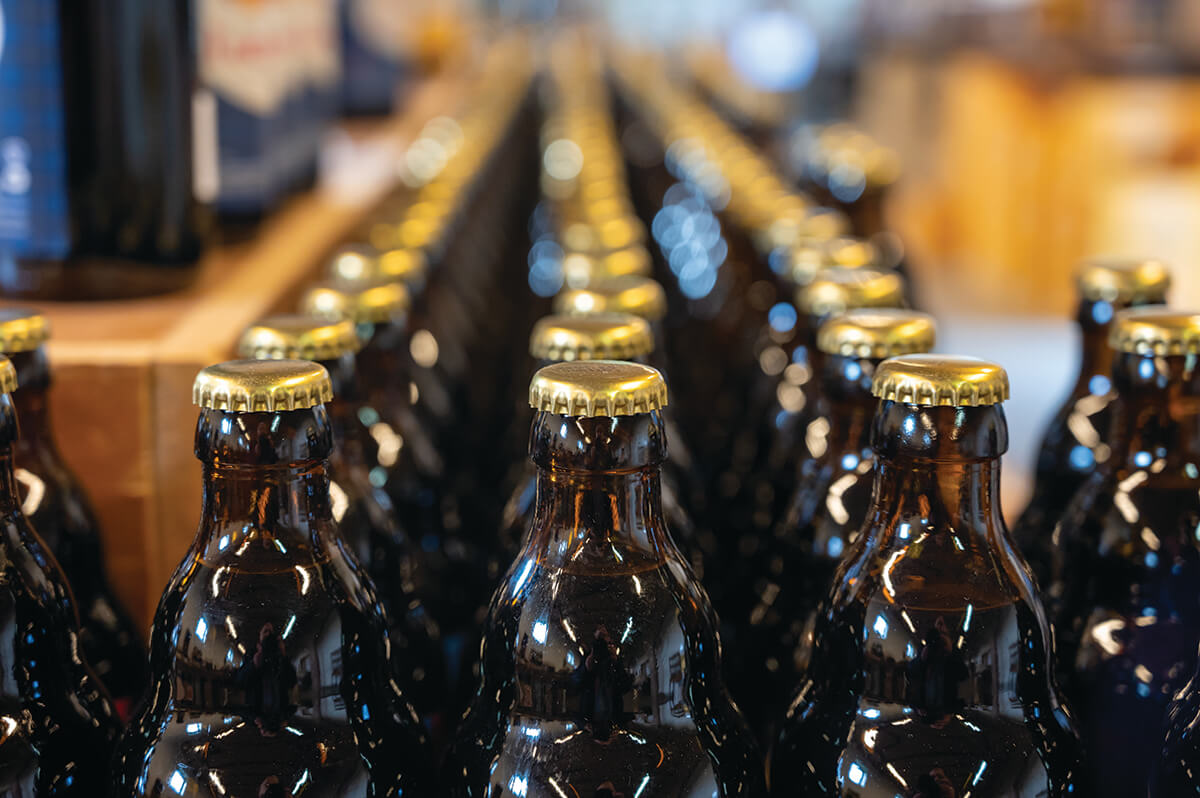 2/14: TRANSLATIONS & TRANSITIONS/ TRADUCCIONES Y TRANSICIONES
This new exhibition explores the cultural exchange between Indigenous
and European peoples, focusing on the many vibrant societies that flourished over thousands of years in what is today Mexico and Central America, with 19 works of art including books, gold adornments, and ceramic vessels, as well as one remarkable original painting by Mexican-American artist René Treviño. The Walters Art Museum. Wed.-Sun. & Thurs. 10 a.m.-5 p.m.
2/17: LAWRENCE T. BROWN
In this virtual conversation, researcher and professor Lawrence T. Brown discusses his new book, The Black Butterfly: The Harmful Politics of Race and Space in America, that delves into the historic trauma of systemic racism in America's segregated cities. Enoch Pratt Free Library. 7 p.m.
2/24: TRACKS & SIGNS
For a wintery way to get out of the house as a family, head to Benjamin Banneker Historical Park to find out which animals call the Catonsville center their home. Children ages 8-12 can learn about animal track size and shape and different stride patterns. Benjamin Banneker Historical Park & Museum. 1-3 p.m. $5-10.
2/26: DESIGN FOR DISTANCING
Hear from local designers who are working to adapt public spaces for COVID-19 and about how Baltimore's Design for Distancing program can serve as a model for other cities in this program co- hosted by AIA Baltimore and the Baltimore Architecture Foundation. Baltimore Museum of Industry. 1 p.m.
2/28: TSCHABALALA SELF: BY MY SELF
Known for constructing grandly scaled Black figures in collage-like canvases made of found fabrics and fragments, Self has emerged as one of the most significant artists working to reinvent figurative painting. The New Haven-based artist responds to Henri Matisse's "Two Women," originally titled "Two Negresses," with a suite of three new paintings portraying a female couple in shifting orientations. The Baltimore Museum of Art. Wed.-Sun. 10 a.m.-5 p.m.
TO FEB. 15: HEALTH HOLLY'S HIDDEN HIDEAWAY
In this new comedic play, audience members embark on a citywide search for Healthy Holly and missing monuments in a COVID-safe experience via phone and text. Single Carrot Theater. Times vary. $10-100.
TO 3/5: CONTEXTUAL EXPOSURE
This new exhibit from the Waller Gallery features works by a trio of regional artists, including Baltimore multimedia artists Ada Pinkston and Rebecca Marimutu, and Philadelphia-based fashion designer Noel Puello, with each showcasing their personal experiences and artistic processes through different levels of repurposing and vulnerability. Waller Gallery. Fri.-Sat. 1-6 p.m. by appointment.
TO 3/20: BRIGHT
This new Creative Alliance exhibit brings together 10 Black American artists in the main gallery, with works across mediums showcasing authentic depictions of Black life and forcing viewers to see Black- ness in a new light. Creative Alliance. Tues.- Sat. 11 a.m.-7 p.m.
TO 3/20: SHE KNEW WHERE SHE WAS GOING
This new exhibit features five quilts from artists of Gee's Bend, Alabama, which is home to generations of Black craftswomen whose quilts represent a crucial chapter in the history of American Art. In 1966, at the height of Civil Rights activism, the quilters transformed their artistic practice into collective action by founding the Freedom Quilting Bee. The Baltimore Museum of Art. Wed.-Sun. 10 a.m.-5 p.m.
TO 3/21: MAKE GOOD TROUBLE
Inspired by the late John Lewis, this new exhibition features works by artists and protestors who took to the streets across the state this summer to raise awareness about racial injustice in the wake of the death of George Floyd, from protest signs and photographs to buttons and murals. Reginald F. Lewis Museum. Wed.-Sat. 10 a.m.- 5 p.m., Sun. 12-5 p.m. Free-$8.
TO 4/11: JEWS IN SPACE
With a title that pays homage to comic filmmaker Mel Brooks, this new exhibit was inspired by rare rabbinical astronomy texts, combining ancient Jewish surveys of the cosmos, modern science fiction and pop culture references, and scientific information on real-life space programs for an engaging in-gallery experience. Jewish Museum of Maryland. Sun., Tue. & Thu. 10 a.m.-3 p.m. $10.
TO 4/28: STRIPES AND STARS
This exhibition explores the multifaceted meanings of the American flag through nine beaded artworks created by Lakota women in the early Reservation Period and incorporated into traditional items and children's clothing. The Baltimore Museum of Art. Wed.-Sun. 10 a.m.-5 p.m.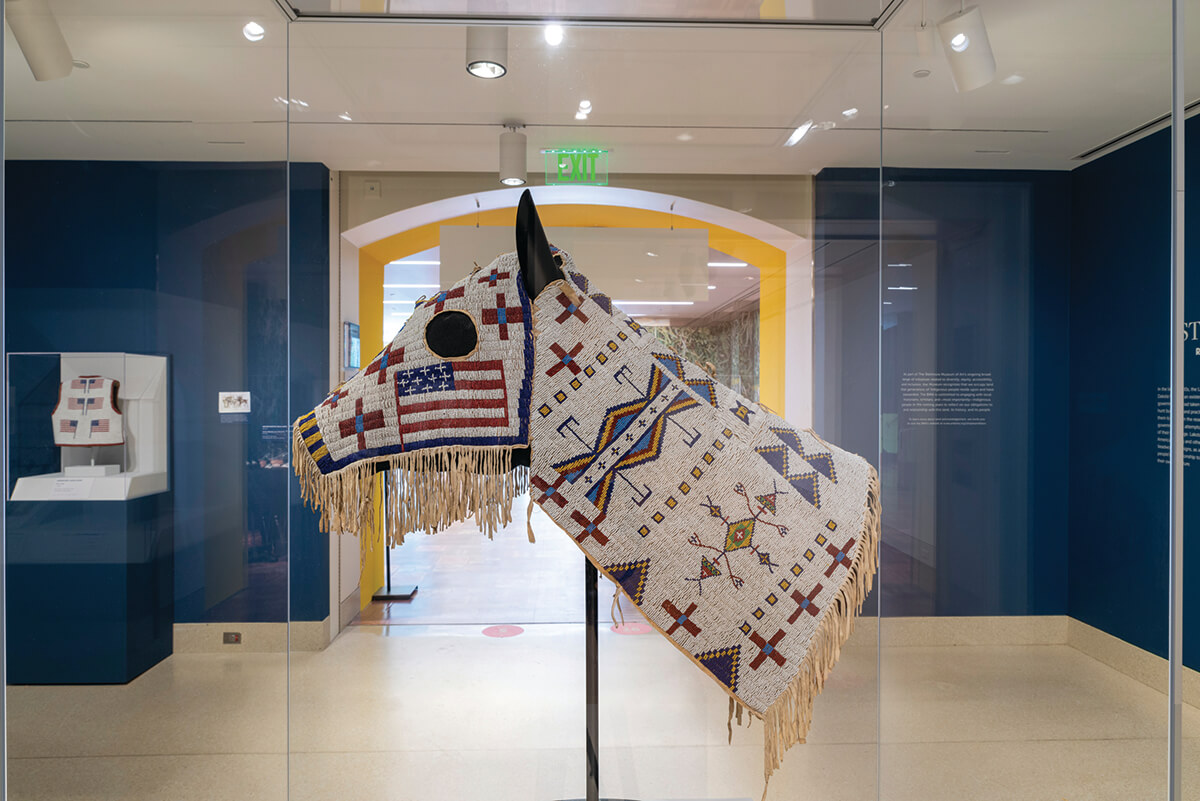 TO 4/30: WOMEN OF STEEL
The Baltimore Museum of Industry has opened its next exhibition outside
of the museum to allow for social distancing and open-air exploration during COVID-19. The exhibition, titled Women of Steel, hangs on the museum's fence along Key Highway in South Baltimore. Women of Steel highlights the stories of women who worked at Bethlehem Steel's Sparrows Point mill in Baltimore from the 1930s until the mill closed in 2012. The Baltimore Museum of Industry. Daily.
TO 9/19: LISA YUSKAVAGE: WILDERNESS
Co-organized with the Aspen Art Museum, this new exhibit features more than 15 paintings that show the New York-based artist's expansive treatment of landscape on expansive canvases, imagining entire worlds that are both highly detailed and mysterious. The Baltimore Museum of Art. Wed.-Sun. 10 a.m.-5 p.m.
TO 8/2022: THE SCIENCE & MYSTERY OF SLEEP
In AVAM's newest third-floor gallery exhibition, a compilation of all the latest sleep-related scientific research mingles with three artist-made visionary bedrooms, delving into an array of topics, from the impact of sleep on health, sleep and adolescence, and the power of the Hypnagogic state championed by famed Harvard geneticist Dr. George Church. American Visionary Art Museum. Wed.-Sun., 10 a.m.-5 p.m. $15.95.
TO 9/2022: FLICKERING TREASURES
In a now-and-then showcase, this exhibit delves into Maryland's historic movie theaters, featuring historic images from the MCHC photograph collection paired with contemporary images by Sun photographer Amy Davis, author of the exhibit's namesake book, Flickering Treasures. Maryland Center for History & Culture. Wed.-Sat.10 a.m.-3 p.m. Free-$9.
TO 9/2022: WILD AND UNTAMED
This selection of revered Baltimore album quilts introduces visitors to Dr. William Rush Dunton, known by many as the father of occupational therapy, as well as one of the first inductees to the Quilters Hall of Fame. Maryland Center for History & Culture. Wed.-Sat. 10 a.m.-3 p.m. Free-$9.