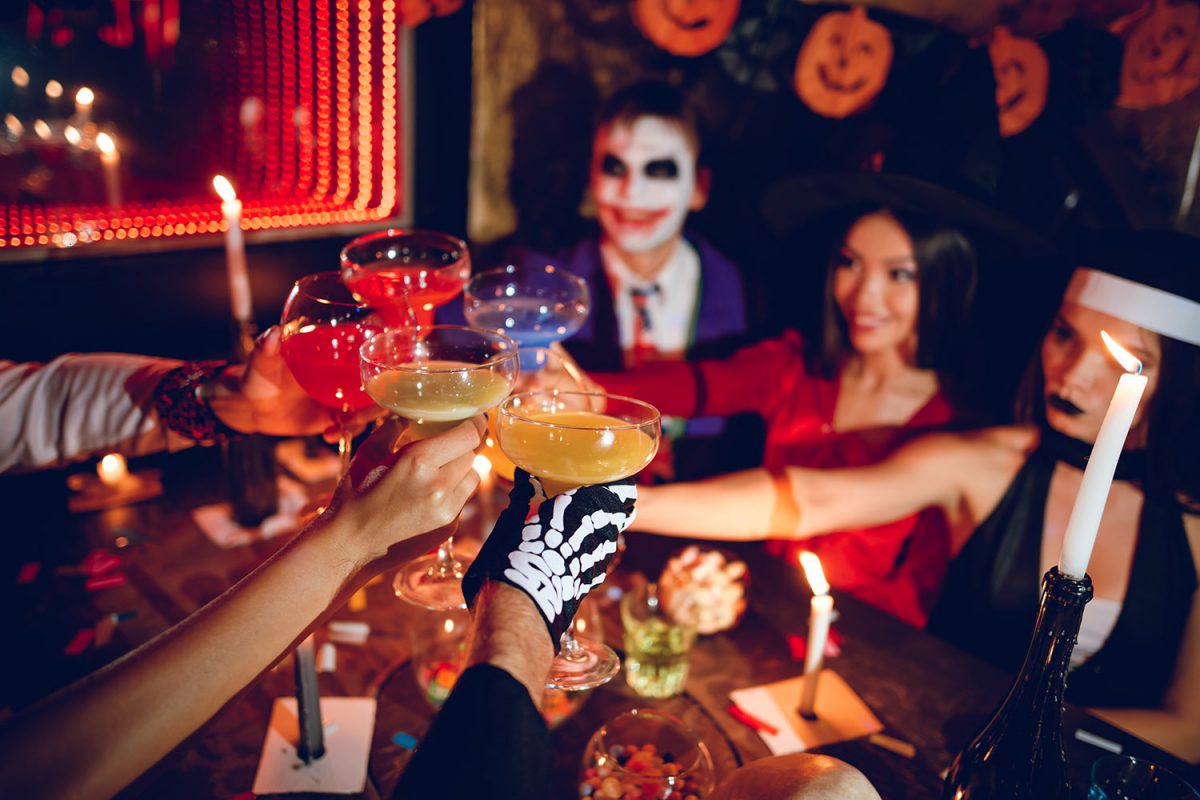 BOO-ZY BASHES
10/26: Federal Hill-O-Ween
Creep and crawl around Federal Hill for the neighborhood's biggest event of the season. Tickets to the 11th- annual event get you no-cover access to 14 top Federal Hill bars. Roll through and take advantage of the epic night of brews and boos featuring spooky drink specials, a costume contest, and complimentary koozies and beads.
10/26-27: Fright Night: A Weekend on Zombie Island
Get dropped into the dark world of Zombie Island, a two-night dance experience at South Point in Port Covington. Creepy zombie characters and state-of-the-art lighting backdrop two music stages, which feature a lineup of 30 DJs and performers. Off the dance-floor, visit the food stands, full bars, and merch vendors. $79-$89. 101 W Cromwell St.
10/27-31: Harry Potter Halloween at Johnny's
Calling all witches and wizards! Harry Potter Halloween returns to Johnny's by popular demand. For the entire week leading up to October 31, the dining rooms of the seafood joint will be decked out as different Hogwarts houses with plenty of butterbeer, spooky treats, and witchy adult drinks. Whether you're a Hufflepuff or Slytherin, don't miss this family-friendly tradition. 4800 Roland Ave, (410)-773-0777
10/27: Halloween Moonlight Cruise
Out on the water, the annual boo-ze cruise from Spirit of Baltimore will keep the party going. Come dressed up and ready for the costume contest, dance to live DJs, and eat and drink from a moonlight menu and cash bar. With the cruise leaving at midnight, see Baltimore at its spookiest hour, and revel in the lit up skyline along the shore. $44.90. 561 Light Street, (410)-347-5552
10/31: Boos on the Beach Halloween Party at Sandlot
This is the only haunted pirate ship you'll want to find yourself aboard. Transformed into a spooky ship navigating treacherous waters, Sandlot will serve up a night of spooktacular activities. A $10 cover includes a welcome cocktail, entertainment by DJ Janko & friends, and drink specials all evening long. $10, 1000 Wills Street
10/31: Halloween at Nepenthe Brewing Co.
This Hampden hangout is celebrating its first-ever Halloween in style with a costume contest, photo booth, themed cocktails, spooky tunes, candy for all, and, of course, plenty of brews to go around. The price of admission includes your first two beers and a special-edition pint glass. 3626 Falls Rd. 7 p.m. $25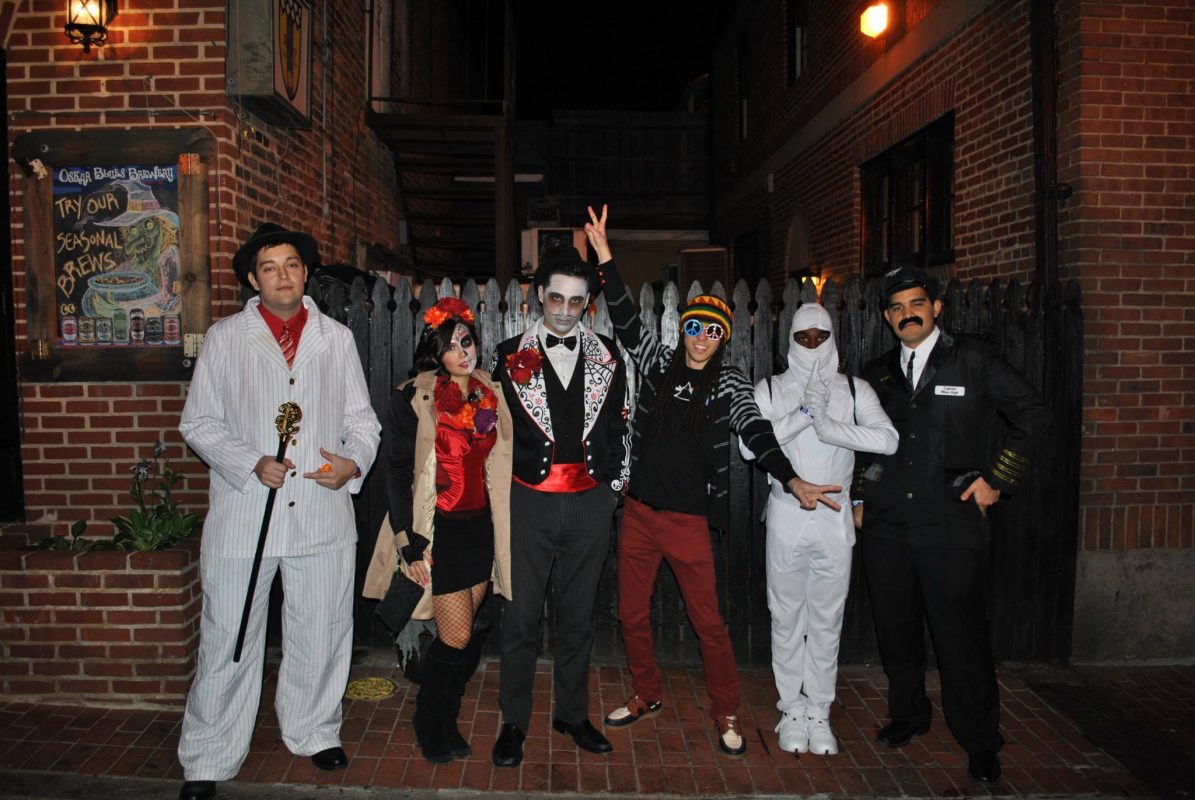 PHANTASMIC PERFORMANCES
OCT 18-20: Rocky Horror Picture Show! Interactive Movie Night
Looking to vary your typical Halloween plans with something a bit…alien? Look no further than Creative Alliance's interactive performance of the 1970s cult classic, complete with pre-show cocktails, a costume contest, and plenty of naughty musical numbers featuring local guest performers. Check out the 'lite' show on Thursday if the raunchy version isn't your thing, or stay for a later show to get the unfiltered experience. 3134 Eastern Ave.
OCT 24: Stoop Storytelling: Twilight Zone
It's ghost story season. Get strange at this night of storytelling with Stoop at the Senator Theater. Performers will divulge their experiences with everything from the supernatural to the super weird. Get there early for cocktails and live music by local heartthrobs Super City. 5904 York Rd
OCT 26: Casey Cares' 17th Annual Rock 'N' Roll Halloween Bash
Halloween meets rock and roll at this annual night of electric guitars and pyrotechnics at Rams Head Live. Rock out to performances from AC/DC tribute band High Voltage and beehive queen Christine Ohlman while making the most of the open bar, food, auction, and raffles. The show kicks off with a Battle of the Bands competition, so come early to cheer on the kids from Baltimore, Columbia, and Silver Spring Schools of Rock. 20 Market Place
OCT 26: Halloween 2019: Maryland Science Center
Every year, costumed attendees pack into the halls of the Maryland Science Center for a night of eclectic musical acts. Baltimore acts from Ed Schrader's Music Beat to Soul Cannon to DDm will perform at the seven different music stages throughout the museum. If you manage to snag a ticket, don't forget to register for the costume contest, but move quickly, they go scary fast. 601 Light Street
OCT 31: A Stranger Halloween with Kotic Couture and Eze Jackson
Pull together your best Eleven costume at this Stranger Things-themed dance party at North Avenue Market. Try your hand at the free arcade games, sip strange cocktails, and check out the huge Mind Flayer installation. Of course, you can also dance like it's the '80s to musical performances by Amsies, Kotic Couture, DDm, and Eze Jackson. 30 W North Ave.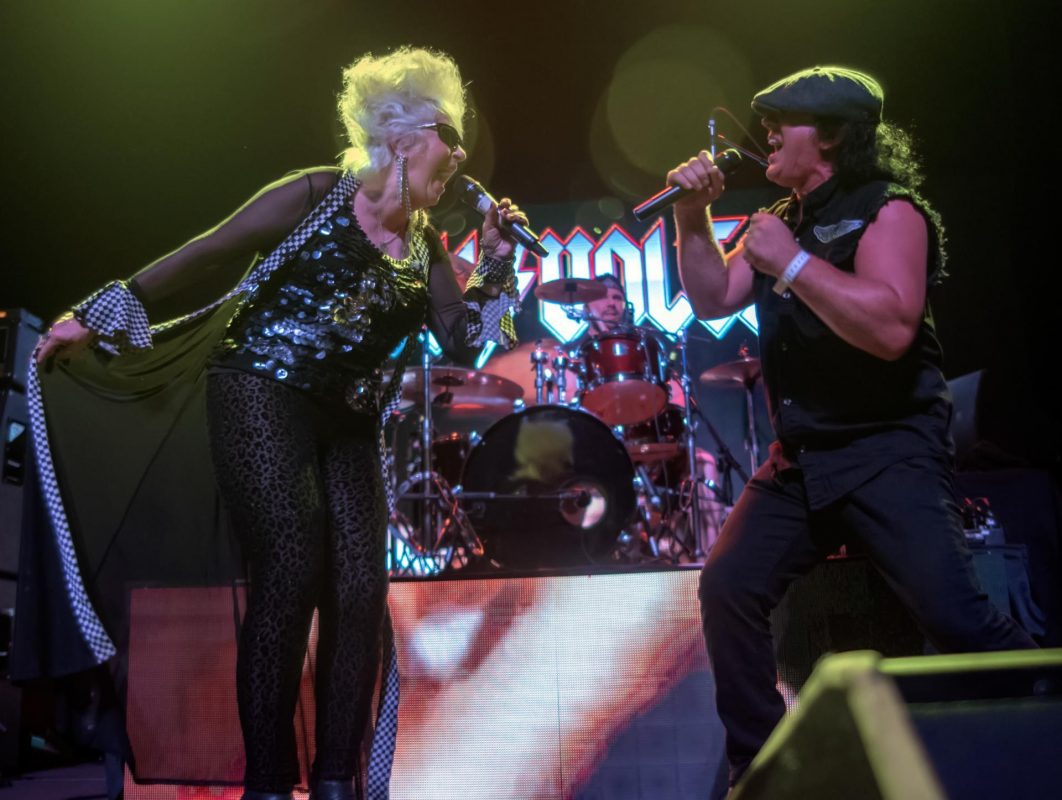 FAMILY-FRIENDLY FRIGHTS
OCT. 18-31: Monsters, Mystery & Magic
Monsters and ghouls will take over downtown's Port Discovery Children's Museum through Halloween with fangtastic family entertainment like monster costume parades, a mystery fun house, and performances from the museum's Trick and Treat Theater. Plus, kids and parents can make their own Halloween fun with wearable monster hats or friendly monster puppets at Dr. Frankenstein's Monster Factory. 35 Market Place.
OCT. 19-20: Halloween Tricks, Treats, and Trees
Trick or treat with Mother Nature on a self-guided tour through the trees at Columbia's Robinson Nature Center, which will also host potion-making with a witch, puppet shows, crafting and tot-friendly games at it's annual celebration. Come out for the seasonal festivities, but stay for the adorable animals and tasty treats from MOM's Organic and David's Natural markets. 6692 Cedar Lane, Columbia 21044.
OCT. 24: Toddler Time Halloween & Costume Parade
What's cuter—a bunch of toddlers on a train, or a train of toddlers chugging their way around the B&O Railroad Museum? Come see for yourself at the downtown museum's Halloween event, which includes a reading of Alice Shertle's Little Blue Truck's Halloween, monster grab-bags, and, of course, trick or treating during the costume parade. 901 W. Pratt Street.
OCT. 25: Ar-Boo-Retum
Thrill the whole family with a spooky evening at the haunting Cylburn Arboretum. A trick or treat trail, craft stations, and educational workshops surround the mansion. Come in costume for the full Halloween treatment. Cylburn Mansion and Mansion Circle, 4915 Greenspring Ave. 5-8PM. Free-$10
OCT. 25-27: ZooBOOO! 2019
Grab your costumers and trick-or-treat bags and have a spooktacular time at the Maryland Zoo's 36th annual festival, featuring a packed lineup of games, two costume contests, and live performances from child entertainers Silly Goose & Val and the Kapow Show featuring Evan Young. 1 Safari Place.
OCT. 26: The 20th Annual Great Halloween Lantern Parade & Festival
Creative Alliance's premiere Halloween celebration hits 20 luminous years with a parade through Patterson Park, this time around featuring an artist-commissioned finale and post-parade dance party. Head down in the afternoon to enjoy lantern workshops, a kids costume contest, hayrides, and local craft and food vendors. Then, join stilt walkers, dance teams, and other performers alongside thousands of fellow Baltimoreans in a light-filled procession. Patterson Park.
OCT. 26: SOBO Halloween Bash
For a celebration that's more friendly than goulish, join your neighbors at Riverside Park for the eighth-annual South Baltimore Halloween Bash. The gazebo and surrounding fields will be packed with food trucks, lawn games, and straw bales marking a special toddler play area. Everyone can take home a pumpkin or other prize, like a book from the Maryland Book Bank, but be sure to enter the costume contest if you're feeling festive. Riverside Park.
OCT. 27: Trick or Treat at the Square
This year, Belvedere Square is going all-out for its eighth-annual Halloween extravaganza, with a kids costume contest, pumpkin decorating, and a "Monster Mash" dance lesson and performance from White Marsh Ballet Academy. Bring the whole family down to trick or treat with the market's merchants and local organizations including the Belvedere Veterinary Center. 540 E. Belvedere Ave.
OCT. 27: AVAM's Free Fall Halloween Celebration
Get freaky at this free fall celebration at Federal Hill's American Visionary Art Museum. With free museum admission, a "Lumin-Eeries" lantern workshop, and a Young Frankenstein screening from Flicks on the Hill, there's plenty to love for Charm City's little monsters and their mummies (and dads, too). 800 Key Highway.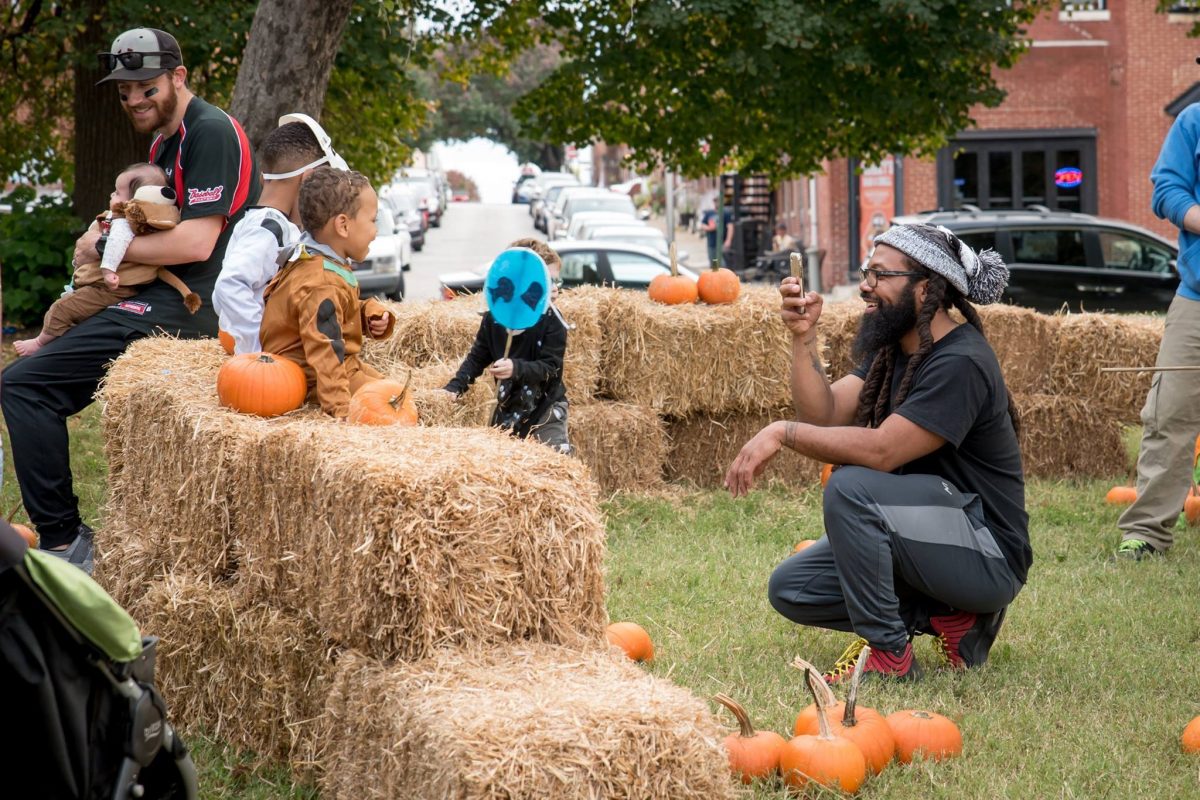 DEADLY DANCE PARTIES
OCT 12: Dungeons and Drag Halloween Edition!
Head to the Ottobar for this pre-Halloween bash that starts with an all-out dance party. The fun will continue with a drag show and costume contest by host Cher Rub and performers Elizabeth Wayne Gaycee, Bellatrix Foxx, Kelsey Kadaver, and Peggy Uranus Alastor. 2549 N. Howard St., 8 p.m.
OCT 24: Halloween Rally: Glow Edition
Kick off Halloweekend on the dancefloor for a night of glow sticks, inflatables, confetti, and beats. Tickets include free cover and five drink tickets good at nine bars around Power Plant. Power Plant Live! 34 Market Pl. 10-1AM $35-$45
OCT 26: Halloween 19: Zombie World
Power Plant Live is also getting in the spirit with this apocalyptic rager, in which each of its bars will take inspiration from a different zombie movie. Come dressed in your spookiest garb for a chance to win cash prizes, and dance the night away with live DJ entertainment spun from the district's centerpiece stage.34 Market Place. 8 p.m. $5
OCT 31: Halloween Silent Disco at Horseshoe Casino
Accessorize your costume with a pair of wireless headphones for this silent disco celebration at Horseshoe Casino. The event will feature two different channels of live DJ music, as well as drink specials and a costume contest. Winners will receive a free dinner for two at the casino's restaurant GDL Italian. 1525 Russell St. 8-11 p.m. $10
OCT. 31: Halloween at Ottobar
Get ready to shake your bones to all of the horrifying Halloween hits at this upstairs dance party. DJs Candy Corn and Badlife will be taking requests, playing spooky sound effects, and even spinning classics from old-school horror movie soundtracks throughout the night. There will also be plenty of candy, fall-themed drinks, and ghoulish decor. 2549 N. Howard St. 9 p.m. Free
HAIR-RAISING HAUNTINGS
ONGOING: The Original Fell's Point Ghostwalk
Spooky season is the perfect time to embark on this eerie tour of historic Fells Point. Learn about the beginnings of the waterfront locale—which was once a rowdy seaport town full of stumbling sailors and immigrants anxious to start anew—and attempt to spot spirits lingering around Broadway Square. If you're in the mood for something even more spirited, opt for the haunted pub crawl. 731 S. Broadway. 8 p.m. $14-15
ONGOING: The Nevermore Haunt
Billed as one of the state's scariest haunted houses, this chilling attraction takes inspiration from Baltimore's own dark past. Set in the late 19th-century, the interactive performance highlights drowned sailors, tortured factory workers, unlicensed physicians, and other kooky characters. Work up your courage with the local craft beers on site before embarking on the terrifying tour. 450 Mott St. Times vary. $22-56
ONGOING: Annapolis Ghost Tours
Navigate your way around the dark and narrow streets of downtown Annapolis with expert guides who recount stories of some of the city's spookiest spots. Don't be surprised if you get goosebumps while walking through Hogshead on Pinkney Street—the house which once served as barracks for military recruits during the Revolutionary War—or the old St. Anne's cemetery. 25 Market Space., Annapolis. $13-23