The Launch: November 2015 Highlights
Our ten musts from this month's calendar of events.
The Book of Mormon
Nov. 3-15. Hippodrome Theatre at the France-Merrick Performing Arts Center, 12 N. Eutaw St. Times vary. $58.50-147. 410-837-7400. Simply put, The Book of Mormon is not for the faint of heart, but we heartily recommend you see it. Hailed "the best musical of this century" by The New York Times, the nine-time Tony winner and Broadway smash hit follows two young missionaries on their quest to convert African citizens to the Mormon faith. Throwing politically correct niceties to the wind, it tackles religion, race, and sexuality through satire, song-and-dance, and a dash of explicit language. From South Park creators Trey Parker and Matt Stone, it's a bold, witty show unlike anything on the stage before it.
---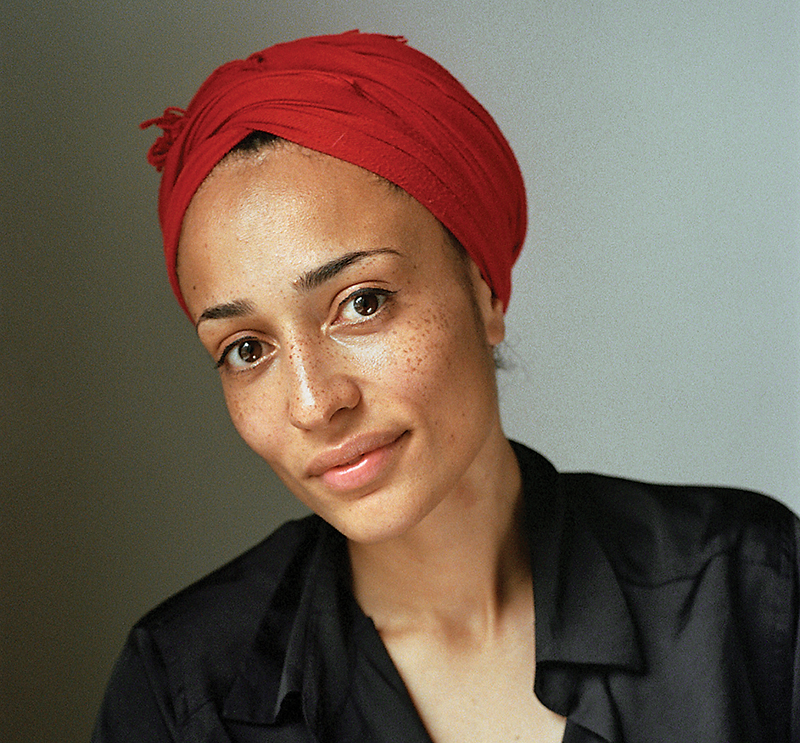 Zadie Smith
Nov. 3. The Johns Hopkins University, Hodson Hall, 3400 N. Charles St. 6:30 p.m. Free. 410-516-6286. When we look back, Zadie Smith—alongside the likes of Jonathan Franzen, Michael Chabon, and Junot Díaz—will be one of the authors who helped define the beginning of the 21st century. Born in London, the young writer graduated from Cambridge before penning her remarkable, award-winning debut, White Teeth, in 2000. Tackling topics of race, identity, history, and culture through elegant prose, acute wit, flirting plotlines, and magic realism, her social dissection of modern London inspired critical comparisons to Charles Dickens, Martin Amis, and Salman Rushdie. This month, hear Smith discuss her writings as part of the President Speaker Series at JHU.
---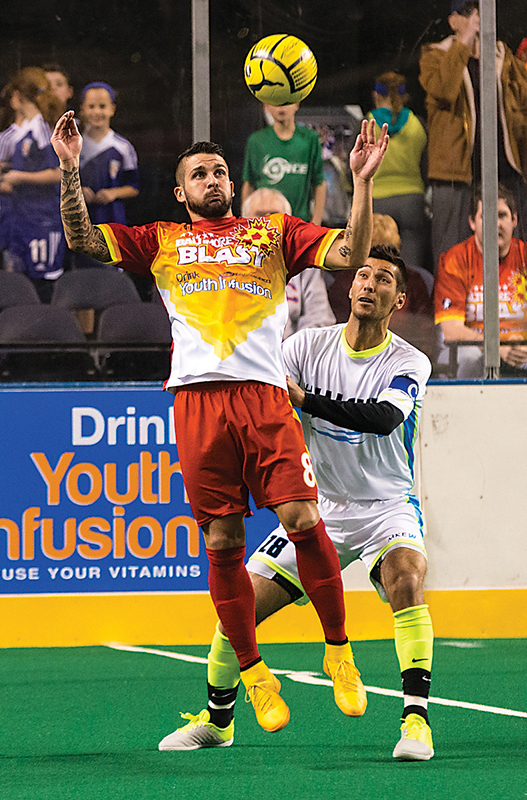 Baltimore Blast
Nov. 7-Feb. 2, 2016. Royal Farms Arena, 201 W. Baltimore St. Times & prices vary. 410-347-2020. Indoor soccer season is back, and its time to kick things off with our oft-overlooked hometown team, the Baltimore Blast, as they return to Royal Farms Arena at the beginning of the month. Starting with Saturday evening matches against Chicago, IL, Syracuse, NY, and Harrisburg, PA, see this year's stellar lineup, with the top three point producers Tony Donatelli, Lucas Roque, pictured, and Pat Healey all back for another shot at the Major Indoor Soccer League championship.
---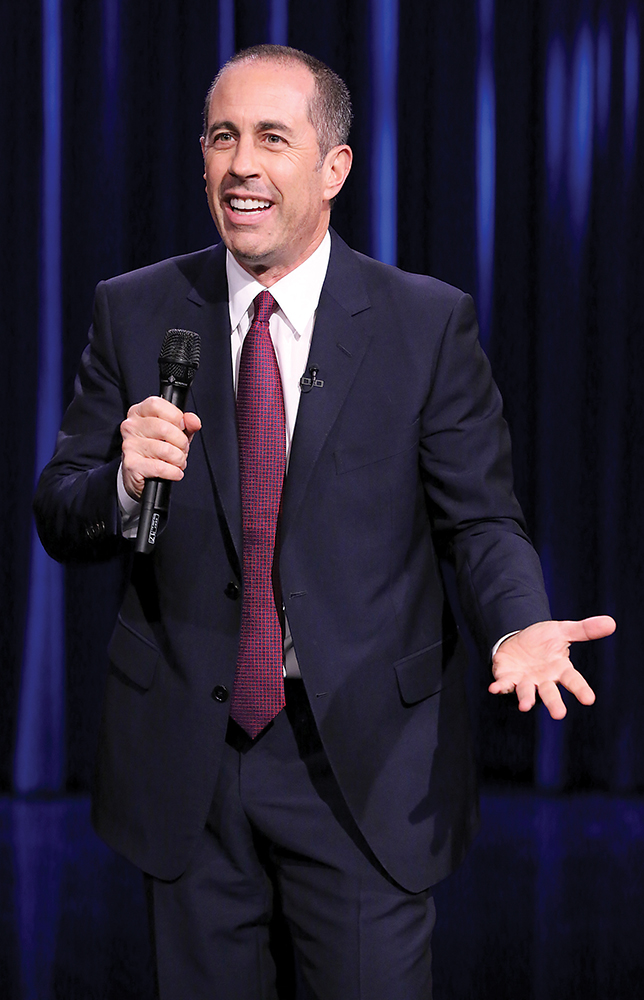 Jerry Seinfeld
Nov. 6. Joseph Meyerhoff Symphony Hall. 1212 Cathedral St. 7 and 9:30 p.m. $65-155. 410-783-8000. What's the deal with Jerry Seinfeld? In an era when it seems like every entertainer is trying to "expand their brand" and diversify into some kind of performer/diet guru/fashion designer/tech visionary/chakra healer, Seinfeld has, thankfully, kept it simple. Sure, he has made forays into film (the 2002 documentary Comedian; 2007's animated Bee Movie), and yes, he can be found tooling around town with his funny friends in the delightfully idiosyncratic web series Comedians in Cars Getting Coffee, but he has never strayed far from his core talent: He tells jokes and he does it well.
---

Pearls on a String: Artists, Patrons, & Poets at the Great Islamic Courts
Nov. 8-Jan. 31, 2016. The Walters Art Museum, 600 N. Charles St. Wed.-Sun. 10 a.m.-5 p.m. Free. 410-547-9000. thewalters.org. In this new exhibit at The Walters, explore the exotic treasures of the great Islamic empires with over 100 artworks dating back to the 16th century. Through three vignettes of paintings, ceramics, textiles, and luxuries, delve into their rich cultural history and discover the relationship between imagination, collaboration, and creativity.
---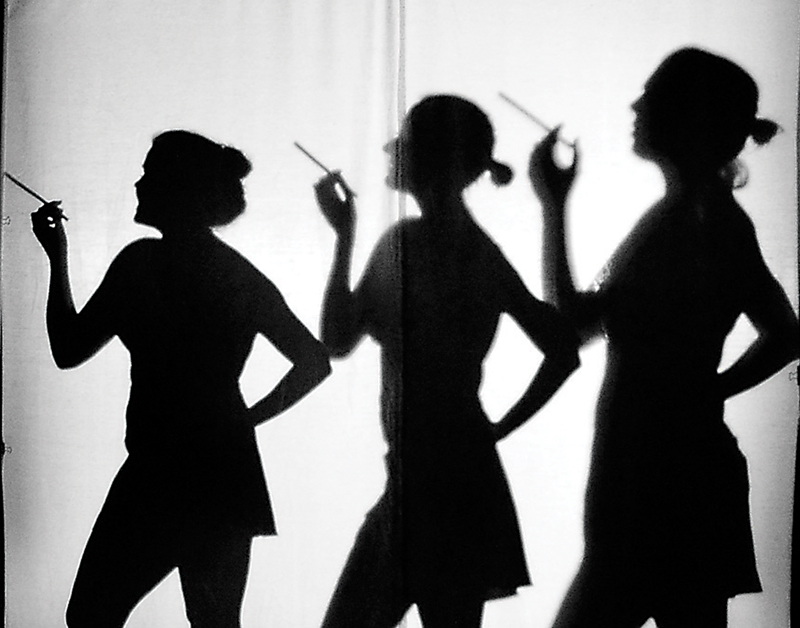 Charm City Fringe Festival
Nov. 8-15. Locations, times, & prices vary. Now in its fourth year, the Charm City Fringe Festival
returns to Station North to celebrate Baltimore's diverse performing arts
community. Starting on Thursday with an opening party at Joe Squared, this
weeklong event features a medley of 20-plus performances by local and regional
talent, including Baltimore Improv Group, Baltimore Shakespeare Factory, and
Gilded Lily Burlesque. See theater, comedy, improv, and dance at venues like
Terrault Contemporary, Mercury Theatre, Gallery 788, and Church & Company,
followed by after-parties with shows, music, and drinks at Liam Flynn's Ale
House and Joe Squared each night.
---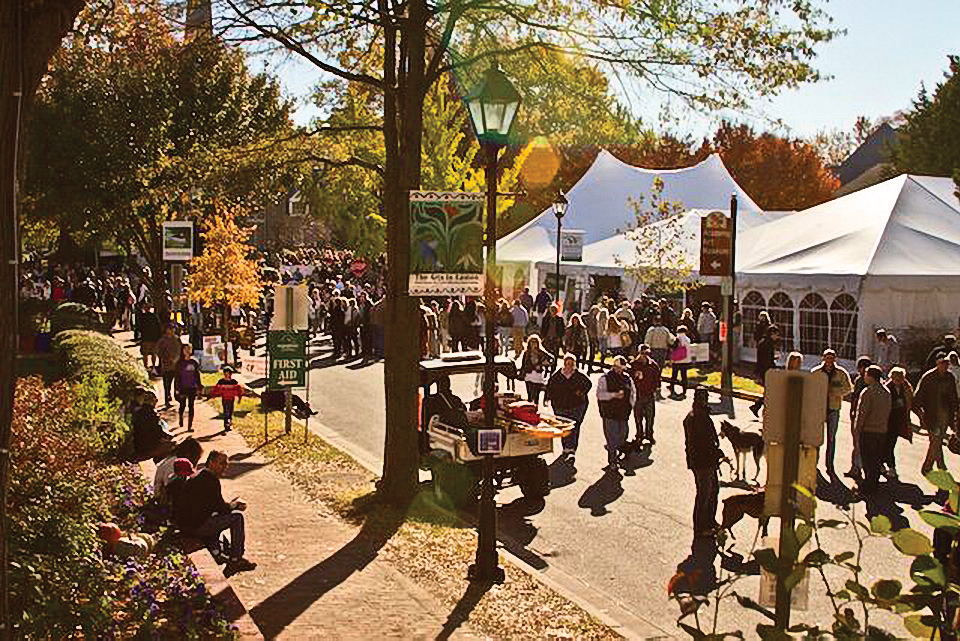 Waterfowl Festival

Nov. 12-15. 40 S.
Harrison St., Easton. Fri.-Sat. 10 a.m.-5 p.m., Sun 10 a.m.-4 p.m. Free-$15.
410-822-4567
. Head across the bridge
and celebrate the Eastern Shore for one fall weekend full of wildlife arts,
tidewater culture, and local activities in the historic town of Easton. Now in
its 44th year, the Waterfowl Festival attracts thousands for its esteemed
artwork, with paintings, photography, sculptures, and carvings on view and for
sale. Also, don't miss its bucolic, bay-oriented activities, like goose- and
duck-calling contests, dock-jumping dog competitions, and retriever, live bird,
and fly-fishing demos, all of which you can observe or participate in.
---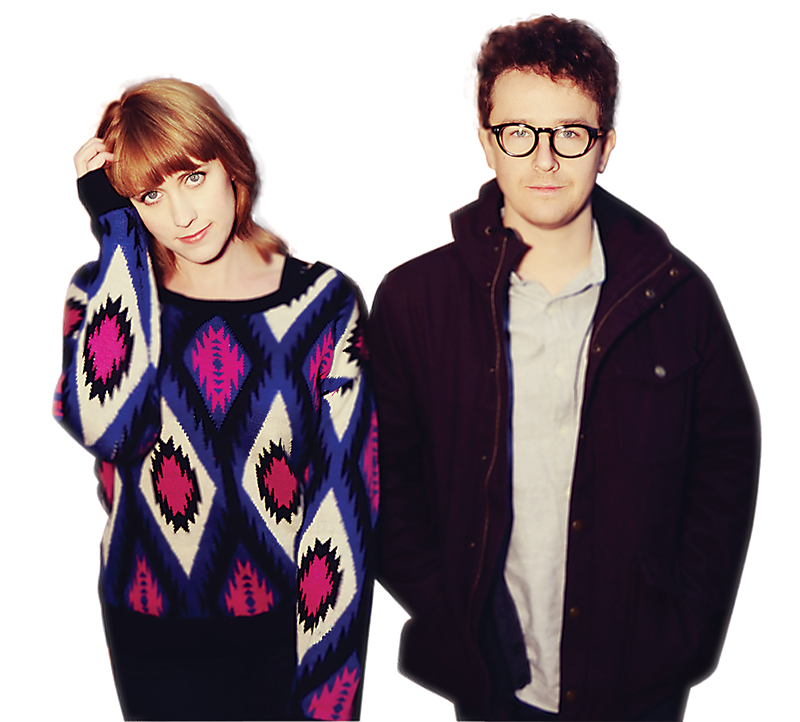 BSO Pulse: Wye Oak
Nov. 12. Joseph Meyerhoff Symphony Hall, 1212 Cathedral St. 5 p.m. $35. 410-783-8000. We have to hand it to the Baltimore Symphony Orchestra and WTMD for their cool new music series, Pulse. The pairing of BSO musicians with rising indie-rock bands creates one-of-a-kind concerts that connect the present to the past and takes another step in the symphony's ongoing quest to evolve with modern times. In this second installment, see local duo Wye Oak perform a night of genre transcendence or listen live via 89.7 FM.
---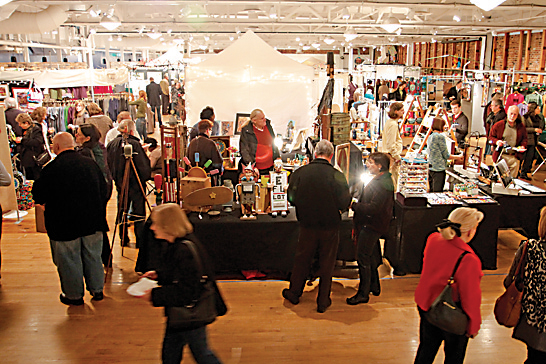 Bazaart Holiday Art Market
Nov. 27-28. American Visionary Art Museum, 800 Key Hwy. Fri. 5:30-8 p.m., Sat. 10 a.m.-5 p.m. Free-$20. 410-244-1900. This holiday season, it's time to boycott the big boxes and instead buy your loved ones some unique local gifts. At AVAM's annual holiday market, browse original works by more than 40 regional artists and craftspeople, including paintings, sculpture, paper crafts, metalwork, jewelry, textiles, and apparel, with early-bird shopping at the First Dibs preview party on Friday.
---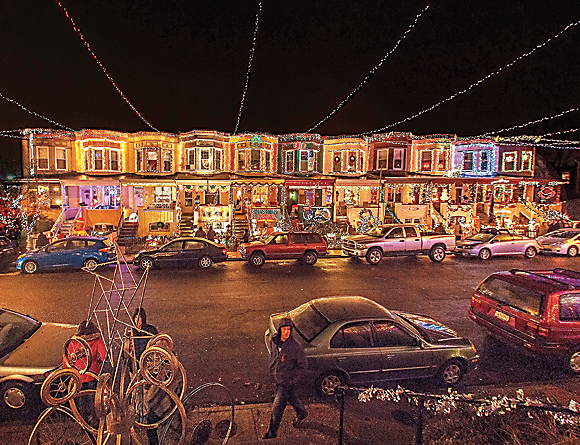 Miracle on 34th Street
Nov. 28-Jan. 1, 2016. 700 block of 34th St. Free. 5-11 p.m. Christmas comes early in Hampden again this month, just as it has for the past 67 years. Shortly after Thanksgiving, the festive neighborhood tradition of Miracle on 34th Street returns with the entire block decking their digs in bright holiday lights, sporting everything from illuminated Bohs and Miss Utz to crabs, flamingos, and the famous hubcap tree. Through New Year's Day, join the throngs of locals and tourists alike to get in the holiday spirit with this Baltimore classic.