The List: September 2021
Mark your calendar for these upcoming events.
9/19: BETTY COOKE: THE CIRCLE AND THE LINE
At 97 years old, Baltimore native Betty Cooke has left a lasting legacy through her timeless art. Born in Baltimore in 1924, Cooke has become known as a crucial figure in the world of American Modernist studio jewelry, all the while strengthening her local roots as a teacher at the Maryland Institute College of Art and the longtime owner of The Store Ltd. in Cross Keys. In the first major museum retrospective of her work, Cooke's one-of-a- kind pieces will be on display at the Walters Art Museum from September 19 through January 2. The Circle and the Line is a collection of jewelry, drawings, photography, and design sketches spanning throughout her eight- decade career. Inspired by the natural world, each portrays deeply personal meanings, with her use of different mediums and geometric shapes creating finished products that stand the test of time. —Madelyn Osgood
TO 9/2: WTMD'S VIRTUAL FIRST THURSDAYS
The indie radio station wraps up its monthly First Thursdays concerts with local and national acts performing via Facebook livestream. WTMD. Thurs. 7:30 p.m.
9/2-30: DIRTY THURSDAYS WITH THE DIRTY GRASS PLAYERS
Enjoy the sounds of bluegrass bands every Thursday this month in Federal Hill, with new acts every week hosted by local band The Dirty Grass Players. The 8×10. 7 p.m. $14.
9/2-26: THE SWINDLERS: A TRUE-ISH TALL TALE
Playwright Noah Diaz channels the real-life exploits of his mother and grandfather to inspire the story of Marie, daughter of a notorious con man, who is faced with choosing between her family and the law. Baltimore Center Stage. Times vary. $20-40.
TO 9/3: CHESAPEAKE BAY PADDLE
To bring attention to Chesapeake Bay health, this eight-day paddle along the nation's largest estuary will raise money for the Oyster Recovery Partnership. Teams and individuals can register to follow some 200 miles of shoreline, from Havre de Grace to Virginia Beach. Locations, times, & prices vary.
9/3-26: EVERY BRILLIANT THING
What makes life worth living? This new play tells the story of a 7-year-old boy holding onto hope while coping with a suicidal mother, with audience participation encouraged. Single Carrot Theater. Times & prices vary. singlecarrot.com.
9/3: BEYONCE VS RIHANNA DANCE PARTY
The Ottobar's most beloved dance party is back, with DJ Mills and DJ Craig Boarman battling off between each pop icon's top tracks. Ottobar. 9 p.m. $12.
9/4: UNDER ARMOUR CHARLES STREET 12
Starting at The Shops at Kenilworth, run 12 miles down Baltimore's historic Charles Street alongside fellow runners to the Under Armour Headquarters in Locust Point. Charm City Run. 7:30 a.m.-12 p.m. $55-115.
9/4: ZOO BOP
Explore the zoo and dance, too! Baltimore-based Baby Beats and the Grammy-nominated Milkshake band will perform for families in this kid-friendly music festival that includes all-day admission. The Maryland Zoo. 10 a.m.-2 p.m. Free- $31.
9/4-5: CAPITAL 2021 JAZZ FEST
For two days, the local "jazz festival with soul" is back with live music by big-name acts such as Bell Biv DeVoe, Eric Benet, Sheila E, Shanice, and more. Merriweather Post Pavilion. 122 p.m. $92.50-225.
TO 9/5: THE SECRET LIFE OF EARTH
AVAM's environmental exhibition dives into the delicate nature of life on Earth and encourages visitors to take care of the planet. American Visionary Art Museum. Wed.-Sun., 10 a.m.-5 p.m. Free-$15.95.
TO 9/6: THE MARYLAND STATE FAIR
Catch the final days of the Maryland State Fair with family fun activities, rides and games, and interactive agriculture exhibits in Baltimore County. 9 a.m.-10 p.m. Prices vary.
9/7: MY MORNING JACKET/BRITTANY HOWARD
Hear this cult-followed American alt-rock band, accompanied by Brittany Howard, lead vocalist for the Alabama Shakes. Merriweather Post Pavilion. 7 p.m. $46-96.
9/10: UNFINISHED REVOLUTION
This new exhibit explores how America rose to power and gained independence through early wars and victories, while delving into the effects on Maryland's economic growth. Maryland Center for History & Culture. Wed.-Sat. 10 a.m.-5 p.m. Free-$9.
9/10-12: CYRUS CHESTNUT & AFFIRMATION
Join this American jazz pianist, composer, and producer for a weekend of soul- filled performances in Harbor East. Keystone Korner Baltimore. Fri.-Sat. 7:30 & 10 p.m., Sun. 5 & 7:30 p.m. $45.
9/11-10/16: SOMETHIN' TO SAY
Curated by art historian Key Jo Lee, and co-curated by New York artist Felandus Thames, this new exhibition displays the work of 10 Black artists who have a deep connection to "The South." Galerie Myrtis. Tues.-Sat. 2-6 p.m.
9/11: MERCY RUN TO REMEMBER
Charm City Run is hosting its final Mercy Run to Remember, with a 5K and 11K honoring the heroism and sacrifice of victims, survivors, and rescuers of 9/11. Charm City Run. 8:46-11 a.m. $45-55.
9/11: ITZHAK PERLMAN
World-renowned violinist and conductor Itzhak Perlman joins the BSO for its season-opening concert with the sounds of Bach's second violin concerto, Tchaikovsky's "Romeo and Juliet", and Ravel's "Boléro". Baltimore Symphony Orchestra. 8 p.m. Prices vary.
9/12-1/9: COLOR AND ILLUSION: THE STILL LIFES OF JUAN GRIS
In the first U.S. exhibition in 35 years dedicated to the Spanish artist, explore the pioneering art of Juan Gris, with more than 40 paintings and collages displaying his pivotal role in the evolution of the Cubist movement. Baltimore Museum of Art. Wed.-Sun. 10 a.m.-5 p.m. 
9/13: LORD HURON
The L.A.-based indie rock band, known for hits such as "The Night We Met," will perform along the Inner Harbor for one night only. MECU Pavillion. 8 p.m. $30-225.
9/16: THE AVETT BROTHERS
Watch the O's play the Yankees, then this post-game show by the Grammy-nominated duo. Tickets include both game and concert. Oriole Park at Camden Yards. Time TBD. $20-85.
9/17: SOCCER MOMMY
Singer-songwriter Sophie Allison, aka Soccer Mommy, is a quickly up-and-coming artist, beloved by fans for her unapologetically candid alt-rock music. Ottobar. 8 p.m. Sold out.
9/17-18: TOY STORY IN CONCERT
Disney's family-favorite Toy Story comes to the Meyerhoff with a screening of the 1995 lm accompanied by a live score by the BSO. Baltimore Symphony Orchestra. Fri. 8 p.m., Sat. 3 p.m. Price TBD.
TO 9/18: MAXINE TAYLOR: BRAMBLE AND BRUSH
This multi-medium Baltimore artist presents abstract and experimental works that explore self-expression and individuality through painting and collaging. Creative Alliance. Sat. 12-5 p.m.
TO 9/18: SUMMER '21
In celebration of its 44th summer gallery, C. Grimaldis Gallery displays mixed works by new talent in Baltimore City. C. Grimaldis Gallery. Tues.-Sat. 11 a.m.-5 p.m. 
TO 9/18: KEI ITO: OUR LOOMING GROUND ZERO EXHIBITION
Visual artist Kei Ito explores global threats, traumas, and disasters across time periods in his latest multimedia solo exhibition, inspired by his grandfather's experiences and survival of the atomic bombing of Hiroshima during WWII. Creative Alliance. Sat. 12-5 p.m.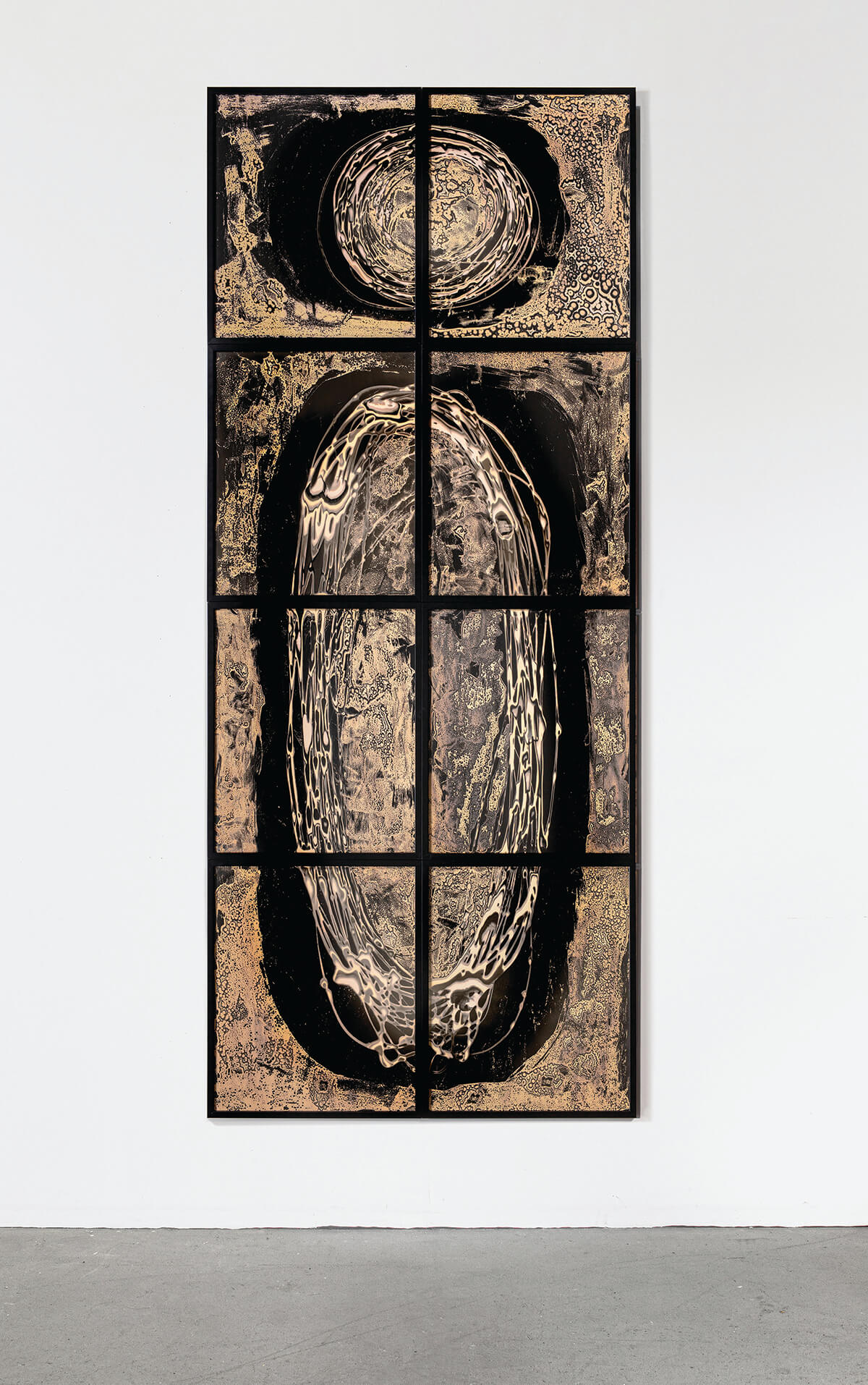 9/18: BLUE WATER BASH 2021
This year's 14th annual Blue Water Bash features live music, a silent auction, and waterfront views to bene t the Blue Water Baltimore's environmental efforts to reduce pollution in nearby waterways. Barcocina. 2-5 p.m. $25- 85.
9/18: SEVEN VOICES: A TRIBUTE TO PATSY CLINE
Celebrate Patsy Cline's legacy and famous country music hits with cover performances from talented DMV artists. Creative Alliance. 8 p.m. $8-25.
9/18: DOPE BODY, TRUT, INFINITY KNIVES & BRAIN ENNALS
Veteran local rock band Dope Body performs its latest post-punk record, Crack A Light, with opening acts Truth Cult, Infinity Knives, and Brain Ennals. Ottobar. 9 p.m. $15.
9/18: KIX
This fan-favorite Hagerstown glam-metal band performs its '80s-tinged hits downtown. Rams Head Live. 9 p.m. $47.
TO 9/19: STEEL MAGNOLIAS
This Southern classic gets an Everyman treatment as it follows a group of Southern women and their growing friendship. Watch either in person, through September 5, or via streaming through the 19th. Everyman Theatre. Times & prices vary.
9/19: CHARM CITY RUN 20 MILER
Join local athletes for this scenic 20-mile run along the NCR Trail. Charm City Run. 8 a.m.-2 p.m. $55-60.
9/21: FIRE AND SHADOW
Opening September 21, this new permanent exhibition honors Baltimore's industrial past and how it shaped the city we know today in this exploration of steel-industry heavyweight Bethlehem Steel. Baltimore Museum of Industry. 5:30 p.m.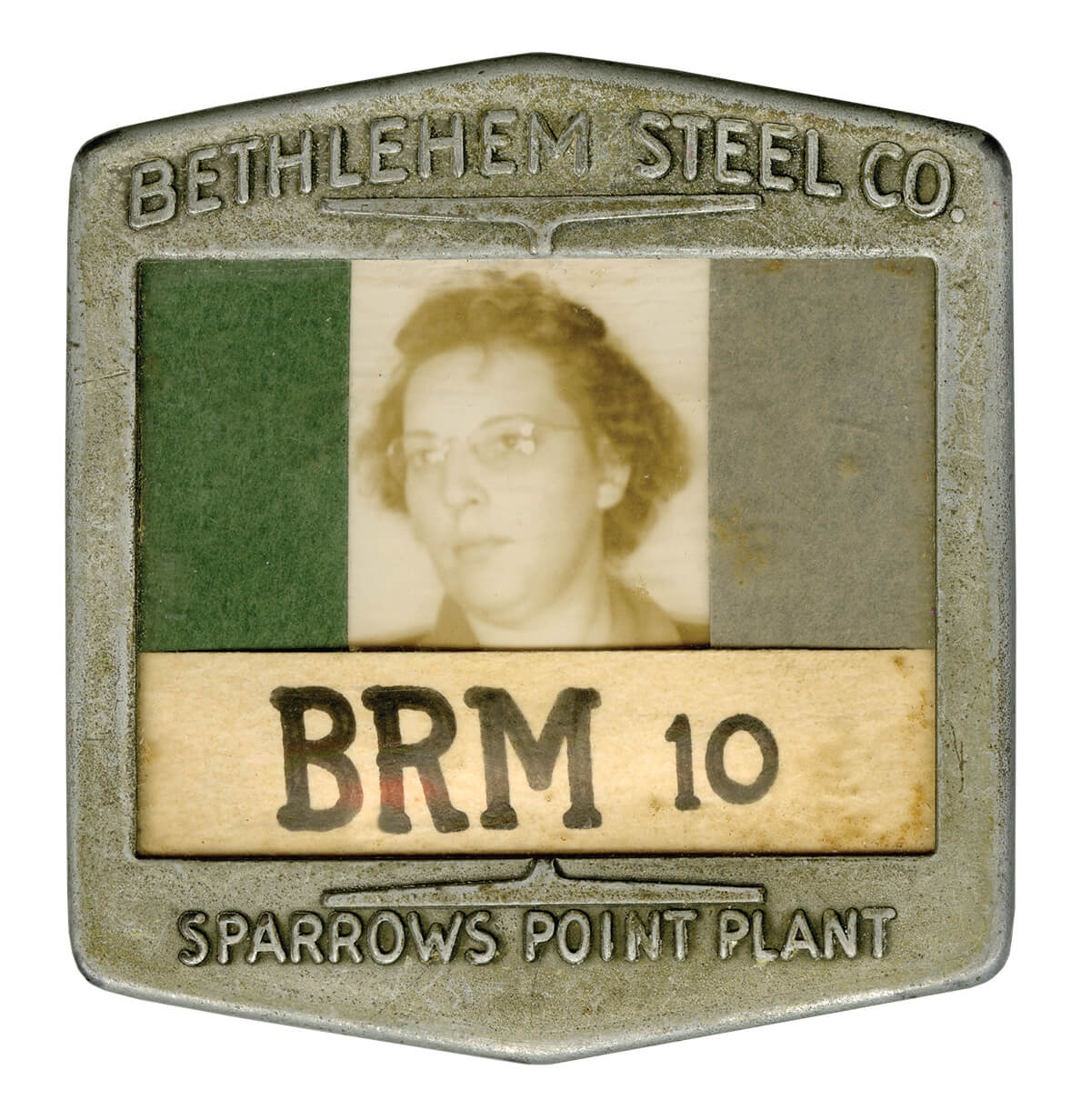 9/23-26: DELFEST
This family-friendly music festival celebrates the musical prowess of regional bluegrass legend Del McCoury, featuring myriad Americana artists for multiple days of music in a scenic setting in Cumberland. Allegany County Fairgrounds. Times vary. $30-1,850.
9/24: OUTLAW MUSIC FESTIVAL
Willie Nelson is on the road again and bringing some friends along for his annual music festival, such as alt-country stars Sturgill Simpson, Nathaniel Rateliff, and Gov't Mule. Merriweather Post Pavilion. 4 p.m. $45-199.50.
9/26: 11TH ANNUAL RUN WILD FOR AUTISM
Join local runners at the Maryland Zoo for a day of awareness and fundraising that benefits Pathfinders for Autism, a state-wide organization that supports individuals with autism and their families. Charm City Run. 8:30-11 a.m. $25-40.
TO 10/24: MARYLAND RENAISSANCE FESTIVAL
In the woods of Anne Arundel County, travel back in time to the fantastical villages of King Henry VIII's court during the annual Renaissance Festival. Don your chain mail and animal furs to catch joisting matches, eat massive turkey wings, drink mugs of mead, and more throughout the end of summer. 1821 Crownsville Rd., Annapolis. Sat.-Sun. Times vary. Free-$28.