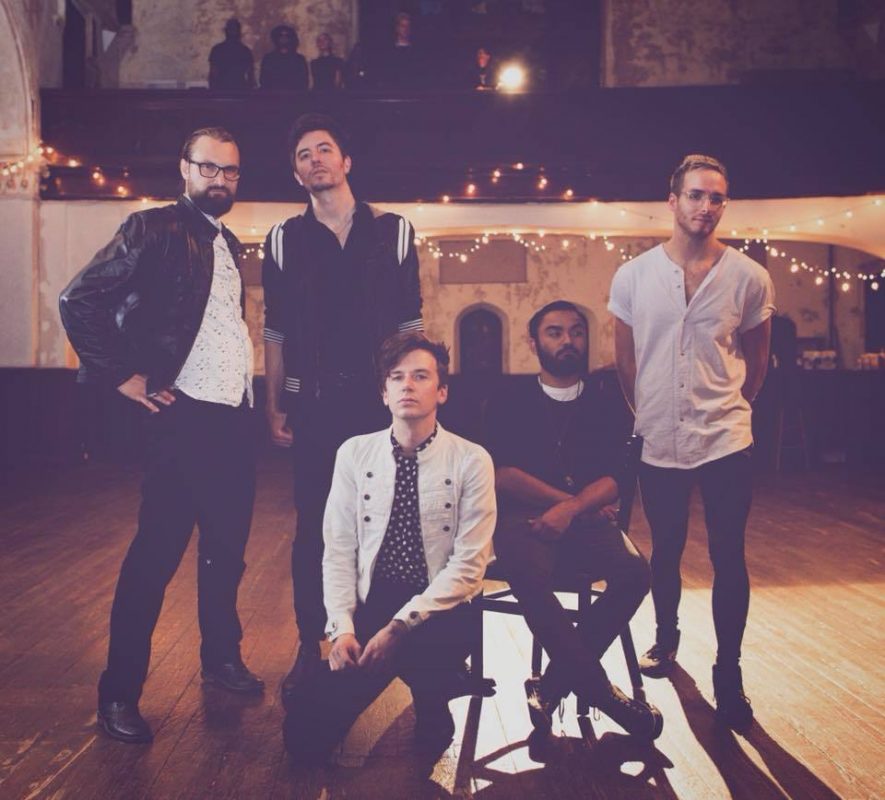 Facebook
Five things to eat, drink, see, hear, and do with your Charm City weekend.
 EAT
The Wharf Rat, 801 S. Ann St. 1-4 p.m. $5-10. 410-276–8304
When the weather dips below 40 degrees, there is really only one remedy: a fireside bowl of chili at a neighborhood pub. Enter The Wharf Rat, which has been asking its patrons to make their favorite chili recipe to see who can be crowned cook-off king or queen. Whether you prefer yours mild or hot, with beans or not, vegetarian or full of meat, head down to Fells Point this Saturday to sample all that these local cooks have to offer. In addition to the English-style ales on tap and in the cask, Wharf Rat will be pouring beer by Bell's Brewery, so you can have a couple Two Hearted IPAs to wash your chili down. The best part is the event benefits BARCS and its mission to care for homeless and unwanted animals in Baltimore City.
 DRINK
Locations, times & prices vary.  
Move over craft beer and local cocktails—cider is having a moment in the sun. In fact, the crisp apple beverage has been on the rise for years now, and this week, CiderCon is in town to unite enthusiasts, makers, and curious crowds over this age-old concoction. This weekend, participate in activities throughout the city—from tastings of more than 75 ciders at the B&O Railroad Museum to a cider social at Charm City Meadworks. Just don't miss out on the cider parties at Wet City, where you can try Graft Cider's latest release of Cloud City and enjoy a food pairing led by Vermont's Shacksbury Cider. 
 SEE
The SNF Parkway, 5 W. North Ave. 7:30-9:10 p.m. $8-10. 443-438-6144.  
There's no better way to celebrate Groundhog Day than watching Harold Ramis's 1993 comedy of the same name. After 25 years, Groundhog Day still a crowd favorite with the lovely Andie MacDowell and the inimitable Bill Murray at his very best. On Friday evening, a few hours after Punxsutawney Phil dictates our future forecast, either celebrate or abate your sorrow with a screening of this cinematic treat inside the historic Parkway Theatre, hoping that spring comes early and Saturday starts anew. 
 HEAR
Feb. 3: SZA
Rams Head Live, 20 Market Pl. 8-11:30 p.m. $25-30. 410-244-1131.  
At only 27 years old, R&B singer-songwriter Solána Imani Rowe, aka SZA, has quickly become a name to know. Her most recent album, Ctrl, hit number one on the charts and helped her become the most-nominated woman at the 2018 Grammys, though unfortunately, she didn't take any accolades home. That being said, we're fairly certain we'll see her back there next year, and until then, hear the Jersey artist's hits for yourself during her Saturday performance at Rams Head. 
 DO
Congress Hotel, The Marble Bar, 306 W. Franklin St. 5:30-10 p.m. $30-100. 410-625-2585. 
Before there was the Ottobar, Baltimore had the Marble Bar. In the late '70s and mid-'80s, this underground club in the old Congress hotel was the place to be for punk and new wave music, even attracting then little known acts such as the Psychedelic Furs, Talking Heads, and Iggy Pop. The iconic venue has been collecting dust for years, but now the Baltimore Architecture Foundation is giving it new life for their annual Groundhog Day celebration. For one night, experience a legendary part of Baltimore's music history with eats by La Cuchara, drinks by WC Harlan, records spun by Baby's on Fire, and live music by Baltimore's own rising indie-pop-rock band Super City, all to support the BAF's goal of upholding the city's architectural legacy.