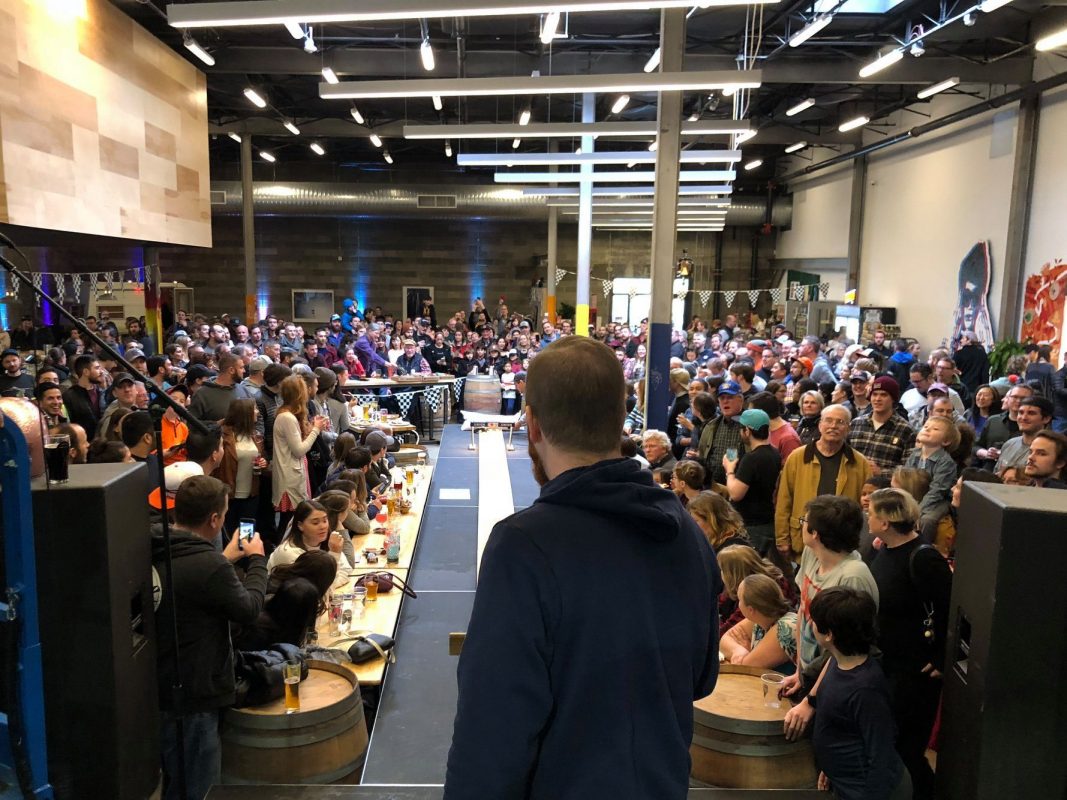 EAT
Locations, times, and prices vary.
Don't (completely) panic: There's still time to make last-minute Valentine's Day dinner reservations. Whether you're looking for a romantic table for two or late-night dessert spot, we've got you covered. Read through our guide to local menus for every V-Day agenda—first dates, dinner and a game, and casual spots, to name a few—before calling around to find open tables.
DRINK
Max's Taphouse, 737 S. Broadway. 11-2 a.m. Free.
Nothing says "romantic date idea" quite like sampling hundreds of Belgian beers at Max's Taphouse. This weekend, the Fells Point staple is stocking its bar with more than 250 varieties of Belgian bottled beers, with another 200 on draft, as well as takeovers each day by the likes of RAR, Stillwater, and Allagash. Swing by the revered taphouse to sip on a few new ales, snack on Belgian-inspired eats, and celebrate this 16th annual beer fest.
SEE
Baltimore Art Gallery, 855 W. 36th St. 7-9:30 p.m. Free.
This Friday, take a trip down the Avenue in Hampden to check out the neighborhood's newest addition—Baltimore Art Gallery. The space will feature work made exclusively by local artists, with a focus on providing affordable, accessible pieces to Baltimore art collectors or casual shoppers. Browse through paintings and prints by area artists like Matt Muirhead and Kristin Wiebe during the gallery's grand opening on Friday night, and take home your favorite piece and a frame by the night's end.
HEAR
Creative Alliance, 3134 Eastern Ave. 7 & 9:30 p.m. $19-22.
Let's face it: Everyone has (at least) a few cringe-worthy memories about a middle-school crush that you'd rather not relive. But in honor of Valentine's Day, a group of brave souls will take over the Creative Alliance stage to share their own tales of awkward adolescent romance, with props like love letters and diary entries to back up their stories. Settle into the Highlandtown arts center and spend Saturday night experiencing flashbacks to the storytellers' teenage heartsick moments, even if only to temporarily forget your own.
DO
Union Craft Brewing, 1700 W. 41st St. 12-5 p.m. Free-$10.
Sharpen your tools and assemble your pit crew for Union Craft Brewing's fifth-annual Pinewood Derby. This good ol' fashioned tradition invites novice builders and expert crafters alike to make a wooden toy car and race it down a 40-foot racetrack. This year, spectators can monitor the finish line via the brewery's giant projector screen while racers compete to win beer prizes and bragging rights. Stick around after the high-stakes action to knock back a few Duckpins and chow down on Well Crafted Kitchen's special carnival-themed menu.