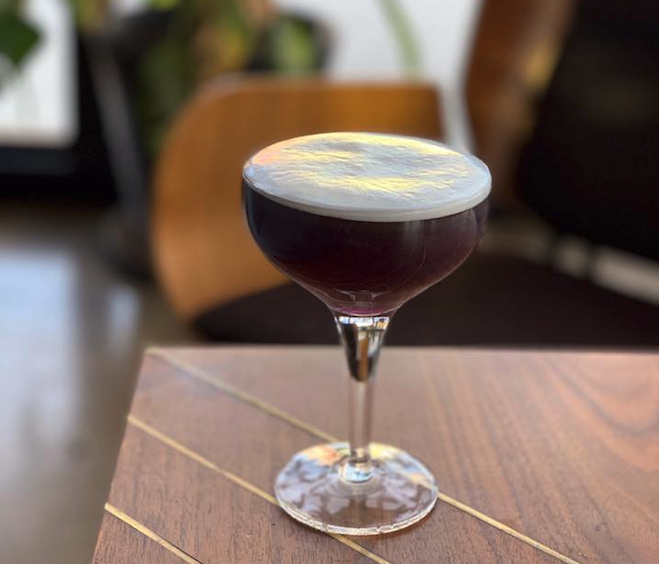 Courtesy of Baltimore Bartenders' Guild
EAT
Jimmy's Famous Seafood, 6526 Holabird Ave. 11 a.m.-9 p.m. Free.
This Friday, trade the Inner Harbor for the Australian swamplands in honor of America's favorite crocodile hunter. During this Steve Irwin-inspired bash, don your best khakis-and-bucket-hat ensemble and spend the day snapping pictures with baby kangaroos and an American alligator, testing your stomach with gator and Foster's Beer specials, and supporting the Irwins' Australia Zoo Wildlife Warriors cause.
DRINK
Kimpton Hotel Monaco, 2 N. Charles St. 5-8 p.m. $75.
Although scientists are closer than ever to finding a cure for cystic fibrosis, there's still about 30,000 people nationwide living with the genetic disorder. Now in its eighth year, this rye whiskey-inspired fundraiser brings some of the city's top bartenders under one roof to revel in the amber-colored spirit and support the Cystic Fibrosis Foundation. With more than 20 concoctions, eats from 15 local restaurants, and a silent auction, it'll be hard to tell whether the warm feeling in your chest is from the whiskey buzz or helping to find a cure.
SEE
The Hippodrome Theatre, 12 N. Eutaw St. 7 p.m. $55-$149.
I mean, can you believe? Star of the Netflix series Queer Eye and the Getting Curious podcast Jonathan Van Ness is gracing Charm City with his spunk, sass, and show-stopping locks for one night at the Hippodrome Theatre. There's no telling what this stop on the Road to Beijing tour will bring because while he's happy to set you up with a new do, this grooming guru is always ready to talk politics and social justice. Come for the comedy, and stay for the tea, honey.
HEAR
Metro Gallery, 1700 N. Charles St. 8 p.m.-12 a.m. $13-15.
After a year of touring around the U.S. and Europe, this Baltimore-based, post-punk duo is returning to their roots with a performance at one of city's most intimate venues. Fans have been hungry ever since last year's release of the band's latest album, Riddles. Joined by poet-musician Param Anand Singh and local artist Infinity Knives + Randi, this lively line up has all the makings of a standout show.

DO
R. House, 301 W. 20th St. 11 a.m.-4 p.m. Free.
R. House is known for being a one-stop shop for all things delicious, so why not indulge in a trinket or two while you're at it? After grabbing lunch in the food hall, swing by the garage to browse through this monthly market packed with wares from more than 70 local makers while jamming to tunes by D.J. Discuji from Better on Foot. With a portion of the proceeds supporting the Baltimore Child Abuse Center, this pop-up adventure will keep your shopping impulses heartwarmingly local and completely justified.