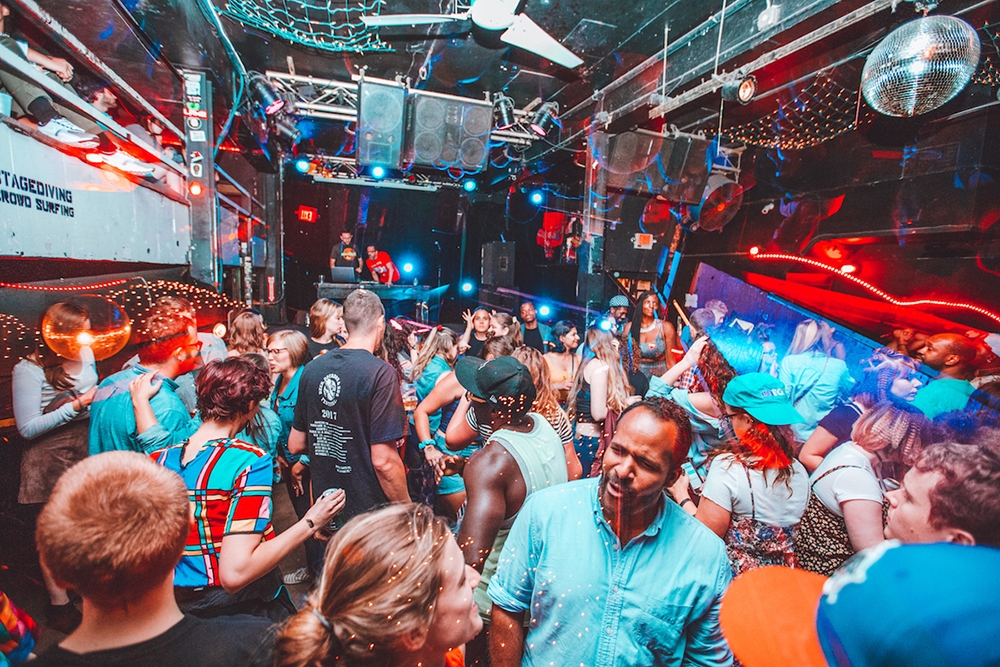 Courtesy of the Ottobar
EAT
Forno, 17 N. Eutaw St. 4-10p.m. Free.
It may be Italian restaurant and wine bar Forno's fifth birthday this Friday, but you'll be the one getting all the gifts. Wine and dine the night away at this theater-district favorite with all-night happy hour specials, complimentary small bites, whiskey samplings, and plenty of their signature brick-oven pizzas to go around. Who said adults can't have fun at a kid-aged party?
DRINK
O'Donnell St. 1-8p.m. $20.
Relax, you're not seeing double . . . at least not yet. This St. Paddy's Day celebration is a week early, but that won't stop dedicated locals from hitting the pavement for this 18th annual bar crawl to eight boozy stops across Canton. With drink specials starting at $3 at favorite haunts like Southern Provisions, Claddagh Pub, and Walt's Inn, this drink-until-you-drop stroll is a true weekend pot of gold.
SEE
MAXgallery, 126 N. Madeira St. Fri.-Sat. 2-5 p.m. Free.
Mexican poet and diplomat Octavio Paz once said, "Reality is not what we see, but what we discover." This weekend, head to MAXgallery in Butcher's Hill to be one of the first people to experience Reality Bites, a bold exhibition that pays homage to abstraction in painting. While the paintings will be on display until the end of the month, stop by the opening reception on Sunday afternoon to get a first look at works by artists like MICA professor Dan Dudrow and multi-discipline Israeli artist Shaul Tzemach.
HEAR
Ottobar, 2549 N. Howard St. 9:30p.m. $7.
Let's be honest: Can you think of any other female artists having a moment like Lady Gaga and Robyn are right now? If you're still recovering from Mother Monster's, ahem, emotional performance with heart-eyes-emoji Bradley Cooper at the Grammy Awards or have been playing electro pop legend Robyn's new album, Honey, on repeat since it dropped in October, we've got the perfect Friday night plans for you. Take over the Ottobar dance floor for a night of hits, remixes, and deep cuts by these pop queens, and enter to win two tickets to Robyn's sold-out show the following night at The Anthem in Washington, D.C.

DO
Maryland Historical Society, 201 W. Monument St. 2-5p.m. Free.
What are you waiting for? Grab your party hat and join jovial European icon King Gambrinus and English noblewoman Lady Baltimore in celebrating the Maryland Historical Society's 175th birthday. This Friday, our beloved state's library and museum preserve will prove that you're never be too old for founding day fun with a cake-cutting ceremony and a banner-making celebration that will have you partying like it's 1844.