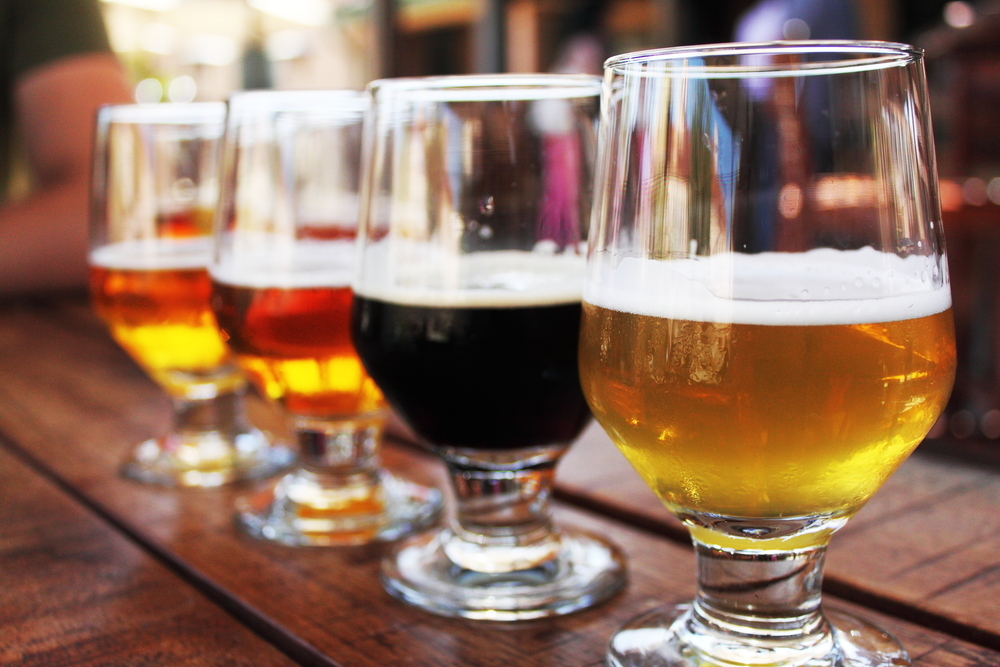 EAT
Suspended Brewing Company, 912 Washington Blvd. 5-9 p.m. Free.
If you didn't get the chance to try local chef Rey Eugenio's top-notch Filipino eats during his pop-up concept's stint at Fadensonnen or Greener Fest, head to Pigtown this Friday to sample everything on this entirely plant-based menu. From Masarap staples like charred Brussels sprouts and Filipino-style stir-fry noodles to roasted corn and oyster dumplings, this vegan lineup pairs perfectly with a few of the South Baltimore brewery's signature pours. And, since one dollar from each pint supports the next Charm City Night Market, there's no shame in snacking and boozing all night long.
DRINK
Max's Taphouse, 737 S. Broadway. 11-2 a.m. Free.
Outdoor beer festivals may be all the rage, but there's something about walking into Max's Taphouse and seeing 90 taps (yes, you read that correctly) full of Maryland beer that can't be beat. This Friday, start early and work your way through beers by more than 40 local breweries, including Charm City favorites like Heavy Seas and Diamondback as well as newcomers like Nepenthe and Mobtown Brewing. Whether you spend the day sampling new brews or sticking to your go-to guarantees, we recommend ordering some nachos or tater tots every few rounds to soak up the suds.
SEE
The Baltimore Museum of Art, 10 Art Museum Dr. Wed.-Sun. 10 a.m.-5 p.m. Free.
If you do nothing else this spring, visit the Baltimore Museum of Art to experience this awe-inspiring exhibition that celebrates the profound work of MacArthur-award winning local artist Joyce J. Scott and her mother, Elizabeth Talford Scott. The curated collection features Talford Scott's experimental textile pieces, including a quilt that depicts the North Star as a matriarchal beacon of freedom, along with examples of Scott's art that responds to her mother's textile tradition. The exhibition's seven-month run encourages visitors to view the pair's thought-provoking bodies of work again and again.
HEAR
The Charmery Ice Cream Factory, 1700 W. 41st St., Suite 400. 8-11:45 p.m. $10.
We agree with Micah E. Wood: If having your own ice cream flavor at your self-titled album release party isn't the ultimate flex, we don't know what is. Pack The Charmery Ice Cream Factory on Friday night to hear this beloved local musician and photographer perform bare-it-all songs from his third record, as well as sets by indie-pop quintet Super City, pop-opera duo Outcalls, rapper Al Rogers Jr., and DJ Loc Spice. Grab a complimentary scoop of the singer-songwriter's signature flavor (ginger-lemon-coconut) and bop along to brand-new tracks dedicated to introspection, self-care, and—of course—his dog, Ansel.
DO
Pimlico Race Course, 5201 Park Heights Ave. 9 a.m. $99-720.
After months of debates and hearings about the future of the iconic Preakness Stakes, this weekend's events will be the first time in a while that the focus will be on the actual horse race, not the political one surrounding its potential move to Laurel Park. On Saturday, start the festivities early at the ever-raucous InfieldFest, featuring the likes of EDM star Kygo, popular rapper Logic, and DJ/producer Diplo, before heading to the track for the main event. Above all else, revel in the chance to cheer on the middle jewel of the Triple Crown for what could be one of the final times at Pimlico Race Course.