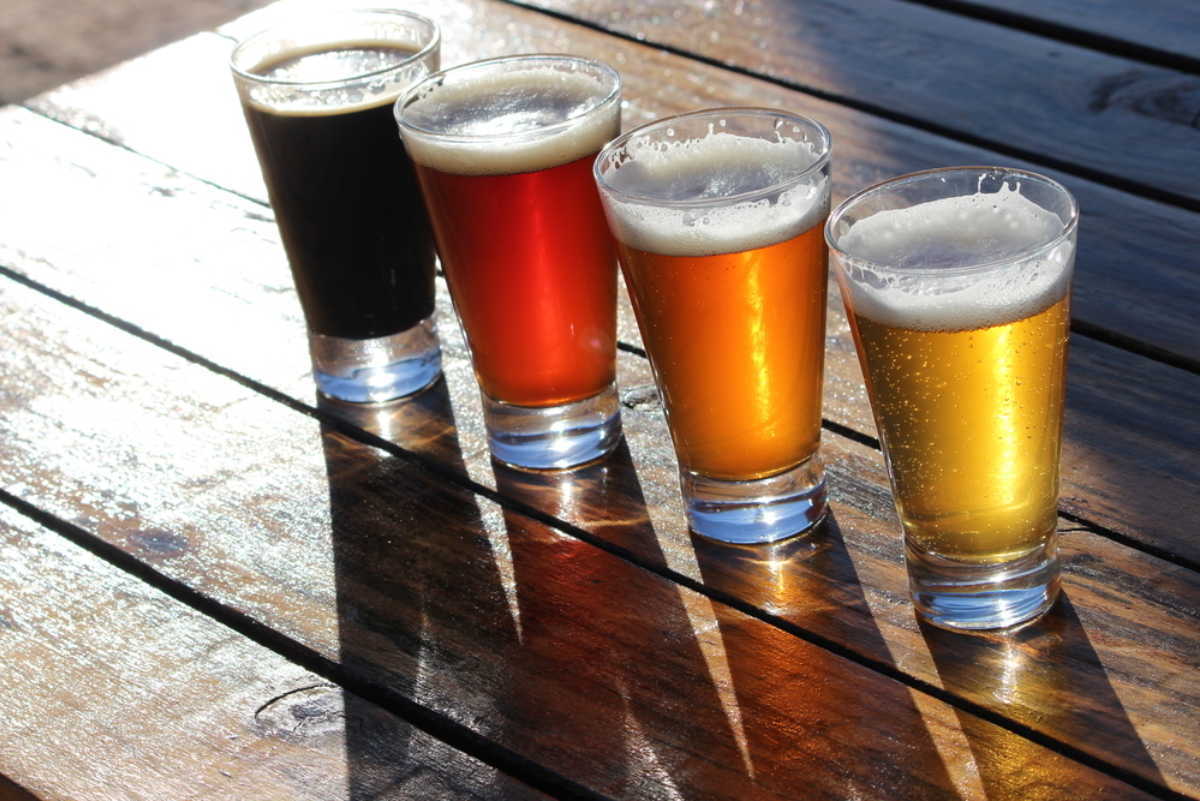 Shutterstock
EAT
Belvedere Square, 540 E. Belvedere Ave. 1-4 p.m. Free.
During this second annual afternoon affair, Belvedere Square's tenants, including The Pizza Trust, Grand Gru, and Neopol Savory Smokery, will go head-to-head in a heated (pun totally intended) chili competition. Judged by festival attendees and a panel of esteemed tasters, including Baltimore's Best Hon Amber Nelson, six vendors will contend for the title of Belvedere Square's best chili. In between tastings, stroll through the classic car show, browse through the Maryland Book Bank's on-site collection, and dance along to live music by local favorite Andy Bopp and the Strung Outs.
DRINK
Canton Waterfront Park, 3001 Boston St. 12-5 p.m. $15-45.
With crisp fall weather in the forecast for Saturday, it's the perfect time to try all of the seasonal lagers, ales, and porters you've been craving since the first day of autumn. Now in its fourth year, the Brewers Association of Maryland's signature event will host more than 50 Maryland-only breweries at Canton Waterfront Park for an afternoon of sampling drafts from newcomers such as Checkerspot Brewing and Antietam Brewery, a home-brewing competition, and tons of local eats to soak up the suds.
SEE
Locations and times vary. $10-98.
This weekend, Baltimore's unconventional theater festival returns to the Bromo Arts District for 11 days of variety acts, one-man productions, and off-kilter comedy and theater pieces. Kick off opening night with preview performances and art installations at Marble Bar from 7-10 p.m., and then spend the rest of the weekend experiencing a host of eclectic performances by the likes of BOUXSCAL Productions, actress Lisa Hayes, and Lost & Found Puppet Co. at 322 North Howard Street.
HEAR
Royal Farms Arena, 201 W. Baltimore St. 7 p.m. $36.75-56.85.
Since coming onto the country music scene a few years ago, this singer-songwriter has taken over the genre and redefined the lines between mainstream rock and country music. During his live performance at Royal Farms Arena, sing along to hits such as "Tennessee Whiskey" and "Broken Halos" as well as songs from the Grammy Award-winner's latest album, From A Room: Volume 2.
DO
Chesapeake Bay Bridge, Stevensville. 5 a.m.-2 p.m. $85.
Whether you're bouncing back from the Baltimore Running Festival or its your first race of the season, lace up your sneakers for this early-morning run that draws more than 20,000 joggers to the starting line every year. After running the westbound span of the Chesapeake Bay Bridge, stick around for live music, family-friendly activities, and all-you-can-drink options during the post-race festivities.