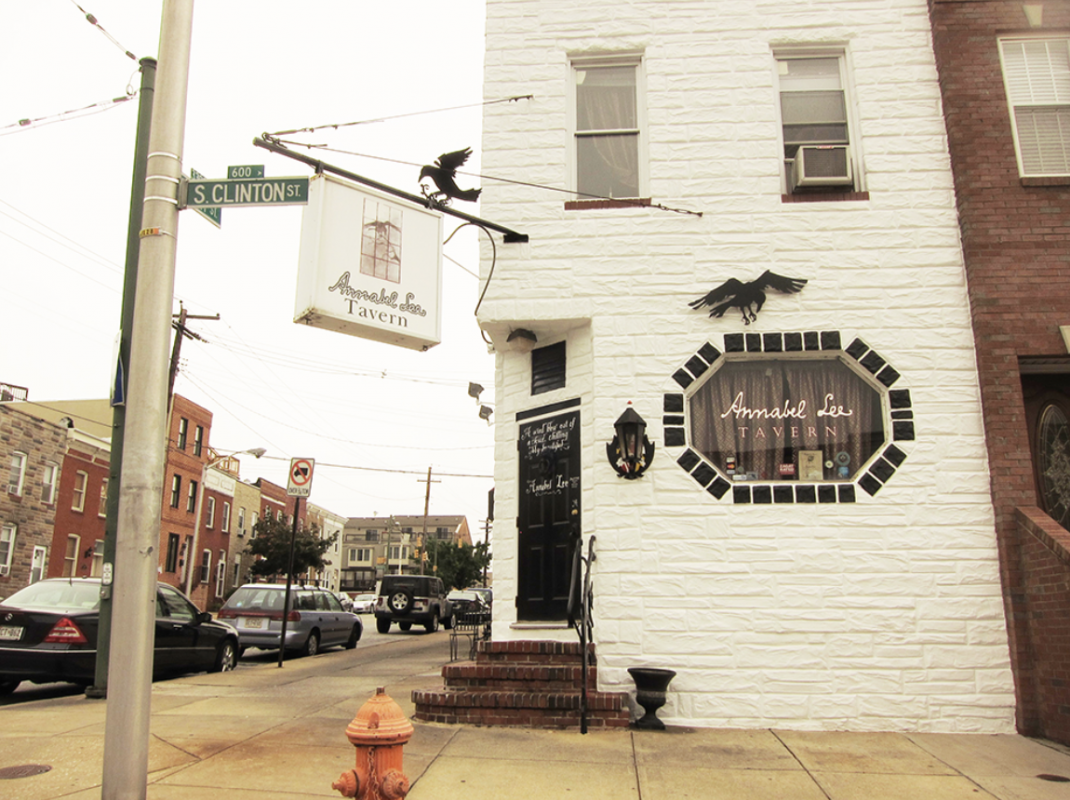 Courtesy of @adaenn via Flickr
Last month, crowds flocked to Annabel Lee Tavern for one last basket of duck-fat fries after owner Kurt X. Bragunier announced that he would be closing the corner bar due to ongoing financial struggles. But now, foodies can breathe a sigh of relief.
This morning, Bragunier confirmed to Baltimore that the beloved tribute to Edgar Allan Poe—with its signature gothic décor and merlot walls sprawled with lines of poetry—will be staying open after all. Two regulars from the Highlandtown area have agreed to invest in the bar, which Bragunier says will remain "exactly the same" conceptually. 
Although the business had technically been on the market for weeks before the announcement of the closure, Bragunier opted not to solicit the sale publicly. Instead, he figured that, if the bar was to be sold, it would happen organically.
Luckily, that's just how the situation unfolded. Bragunier says that he was approached by the two investors within days after announcing the closure on social media.
"They wanted to make sure that I still had the passion for it," he says of the initial meeting. "But they could see from my commitment that I still believe in this place. I believe in Poe, the food, and everything we do here with all my heart."
The restaurant will reopen sometime within the next month (an official date will be announced by the end of this week) with a debut of its annual summer menu. Bragunier says that the grand reopening celebration will be an ideal time to thank the community for the overwhelming outpouring of support.
"The business falling down wasn't because people didn't love us," he says. "They just assumed we were always busy. I think that will change."