Baltimore Gets a Fresh Batch of Homegrown Bakeries
The line forms here—follow the breadcrumbs to the city's hottest new bakeshops.
While in quarantine, home bakers have discovered the joys of making sourdough and scratch-made cookies and cakes to pass the time and behold the miracle of mixing flour, water, and sugar to make something delicious. But if you've grown tired of the confines of your kitchen, you can also leave it to the professionals.
During the pandemic, Charm City's baking scene has exploded, whether that means a storefront business or a subscription-only service. Of course, we bow to the old guard, such as Highlandtown's Hoehn's, Fenwick in Parkville, and Vaccaro's in Little Italy, but there's also a whole new crop of spots ready to make their mark. From Café Dear Leon in Canton to Motzi Bread in Harwood—both of which have literal bread lines—it's hard to swing a spatula without hitting a new spot.
Why the rise in baking? "People have told us that coming here is a thing that they can do that feels normal, and they can walk away with something that makes them incredibly happy," says Keiller Kyle, owner of Ovenbird Bakery, which opened last June in the middle of the pandemic. "We have people buying coffee and scones, and that's something that makes them feel like normal at a time that is very not normal."
Here, we celebrate some of the new stars of the scene.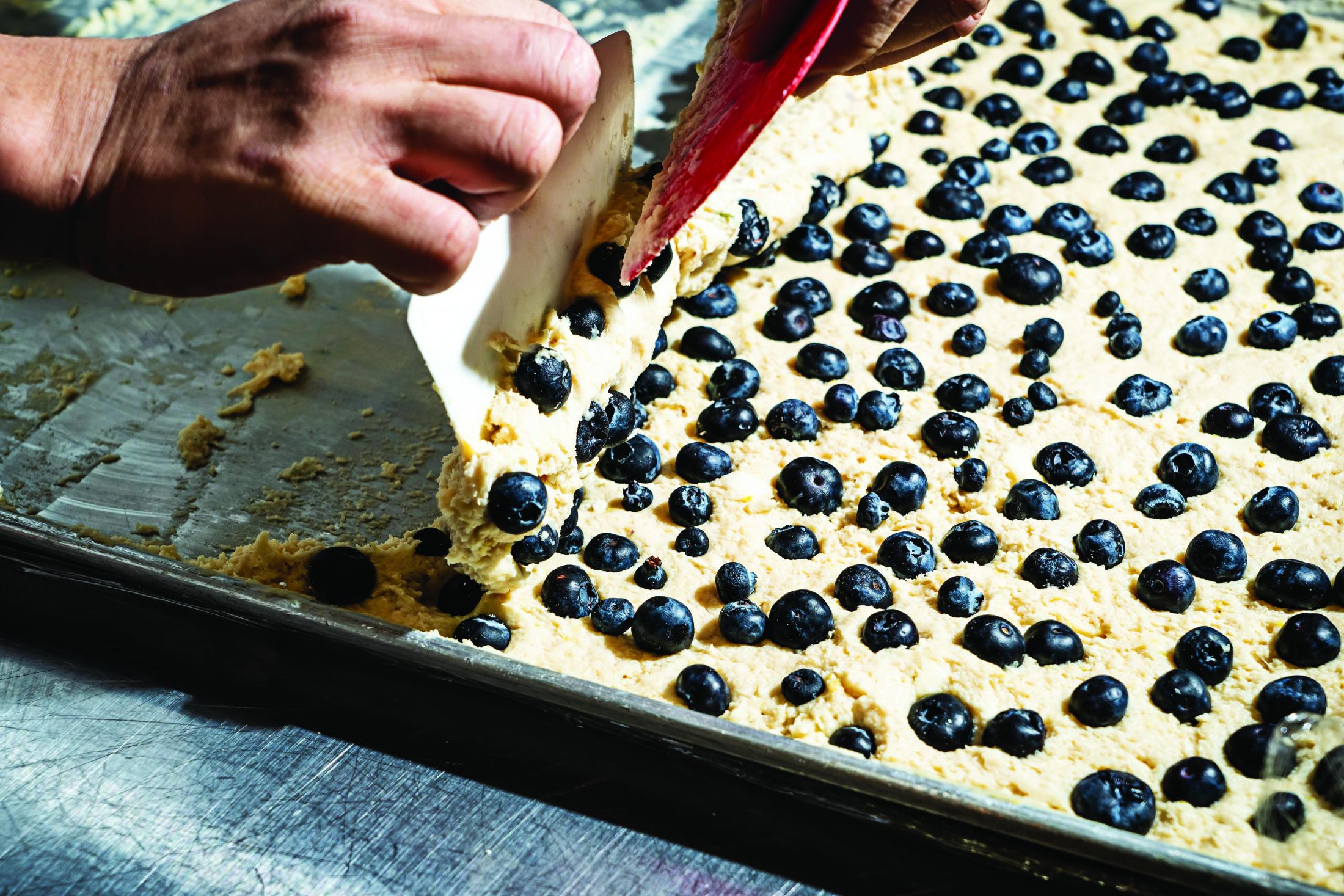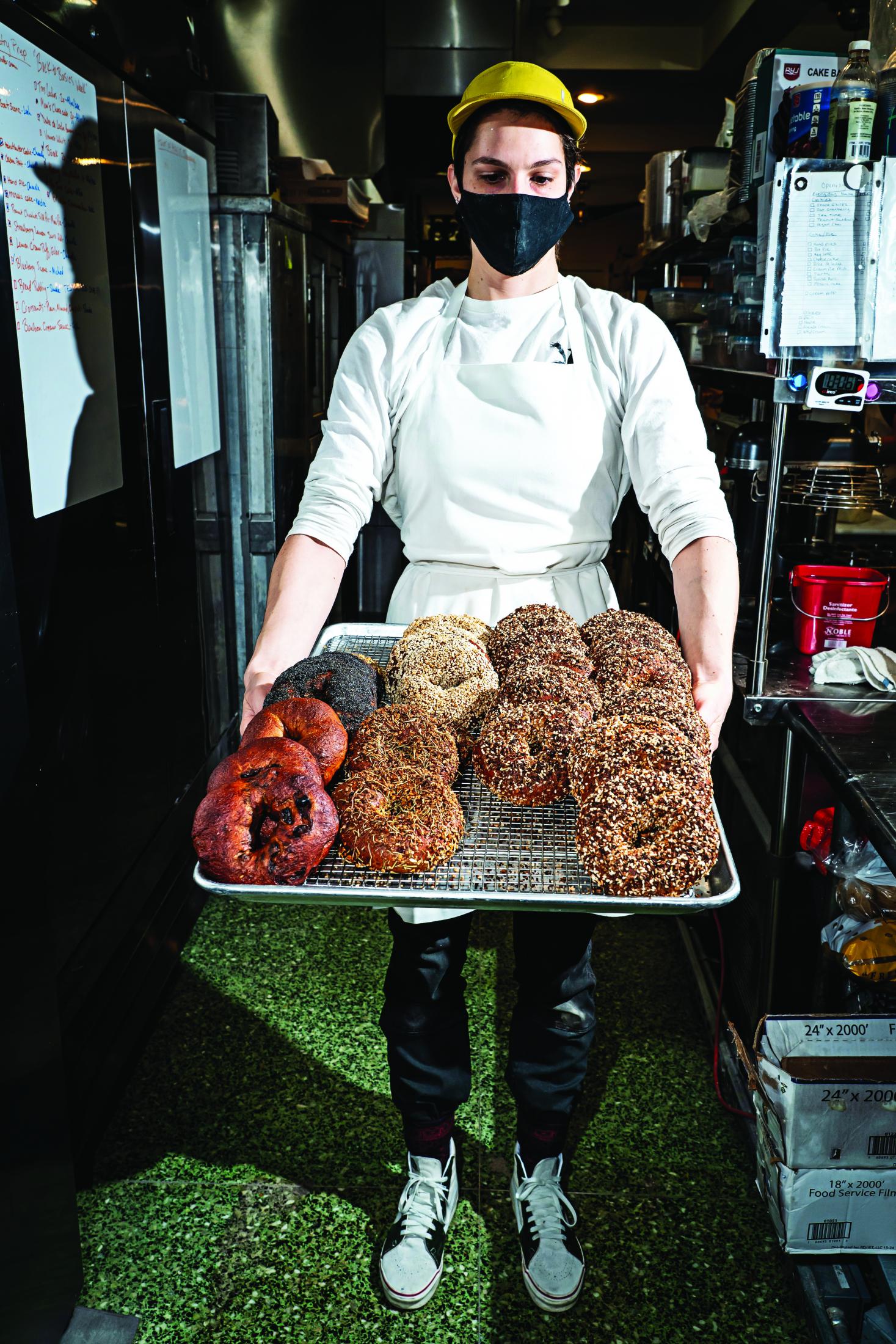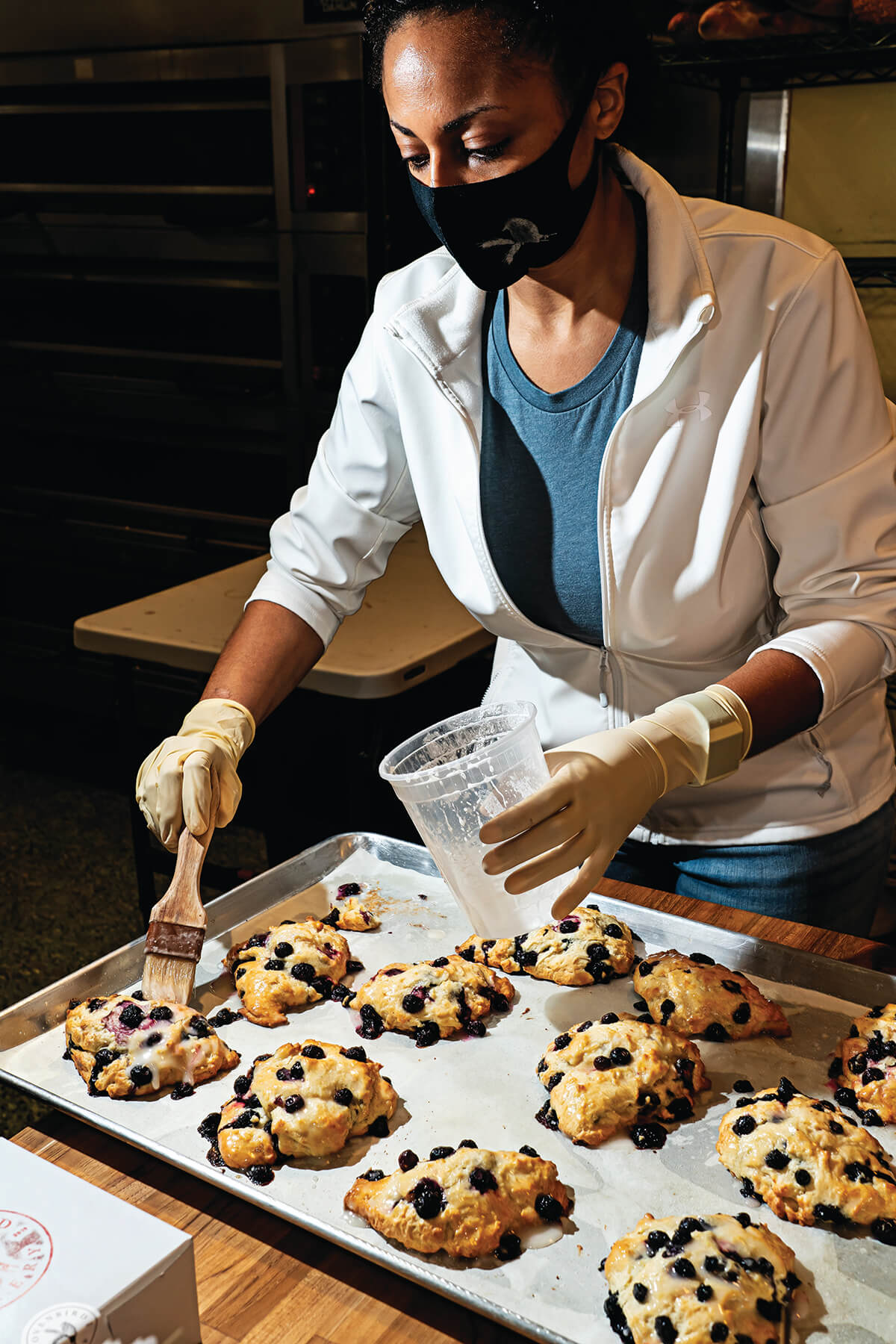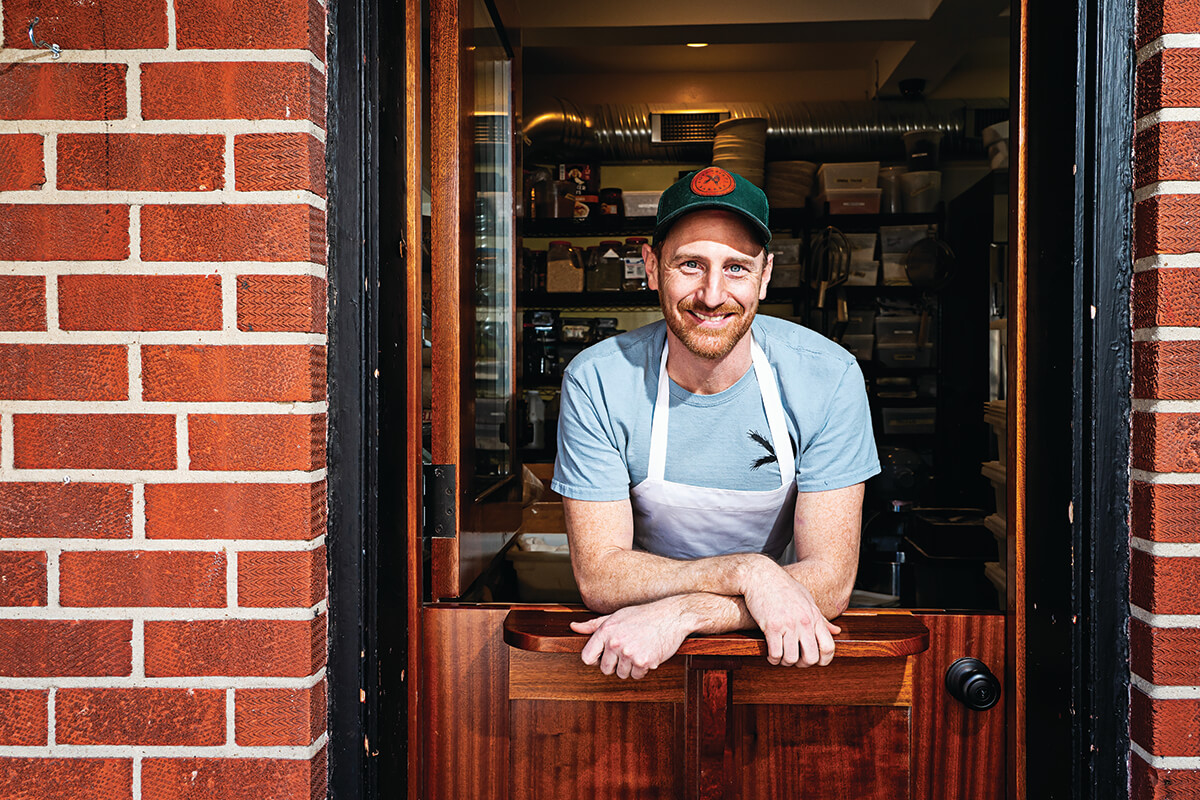 For the birds 
Ovenbird Bakery owner and one-time bird biologist Keiller Kyle was working to improve water quality in the Chesapeake Bay for the global nonprofit Nature Conservancy when he decided to take up bread baking.
"I was always baking and cooking, but I really got into bread because of The Great British Bake Off," says Kyle. "My wife and I would come home from work and watch. I found it invigorating and relaxing at the same time. The first thing we made was a Swiss roll—and we moved into making bread from there."
Kyle was drawn not only to the art of bread-making, but also the science of it. "Bird biology is not necessarily tied to bread-baking," he says with a laugh, "but the scientific process has been really helpful to understand the precision involved."
Over time, the Patterson Park resident continued to bake for pleasure, sharing his wares with neighbors and friends, while also expanding his repertoire to rye, Viennese whirls, and cardamom lemon buns.
"I was doing sourdough bread out of the house, making two loaves at a time in a Dutch oven, and selling it to our neighborhood for a couple of years just to keep up with flour expenses," says Kyle. "People just kept coming back saying, 'You should do this for a living.' I was like, 'Really?'"
Kyle credits his friend Joseph Gardella, owner of Joe Benny's on High Street in Little Italy, with giving him the courage to take the leap.
"Joe was willing to take my bread and try it and be a critical eye and ear," he says. "In early 2019, he said, 'I can help you get this going if you really want to go after it.' He took me under his wing and helped me find this space—I give him full credit."
Ever since its opening last summer, Ovenbird has been flying high with its homey sweets, from dulce de leche banana cream pie and coconut cream pie to blueberry-lemon scones, focaccia, and, yes, his signature sourdough bread. And while the one-time ecologist has embraced his new profession, he wanted to honor his love for winged creatures.
"The Ovenbird is an actual bird," says Kyle of the bakery's namesake. "It's an East Coast native in the warbler family that lives in the upper story of the forest, and it's found here in Baltimore. My intention was to add to the pantheon of birds for the city. We have the Orioles. We have the Ravens. We have Ovenbird Bakery."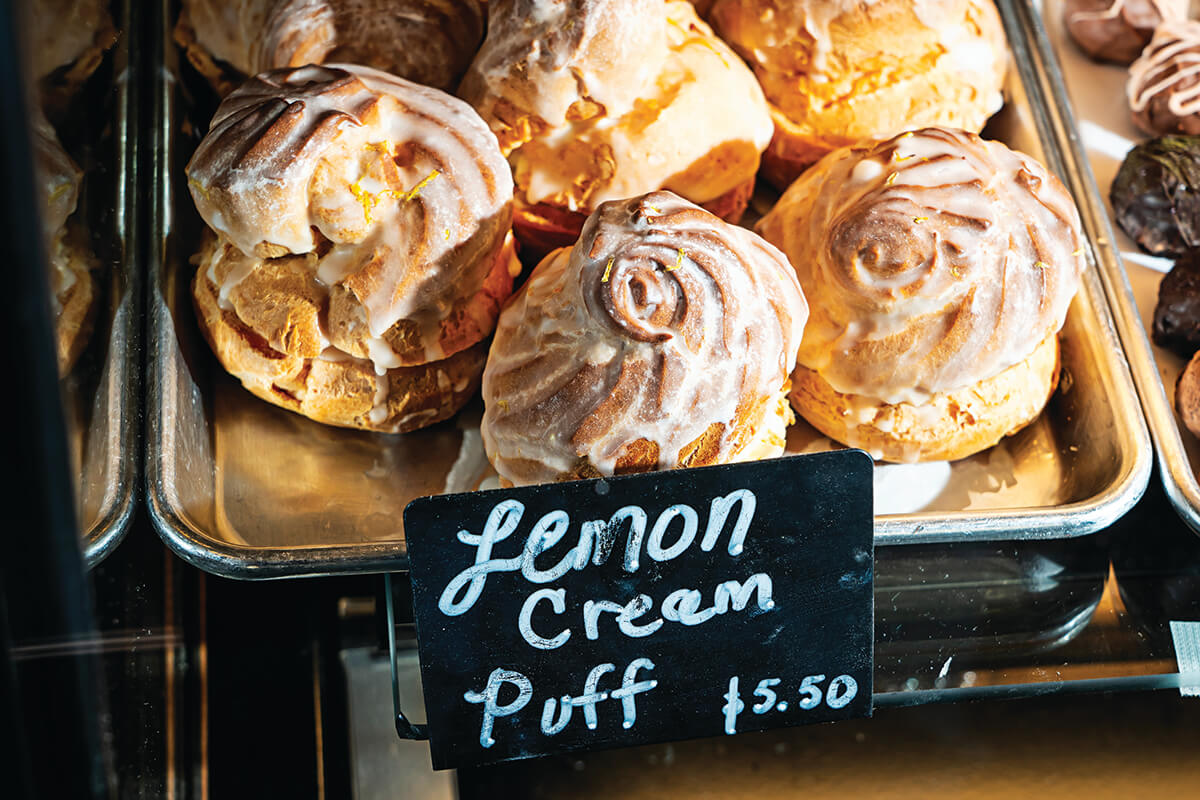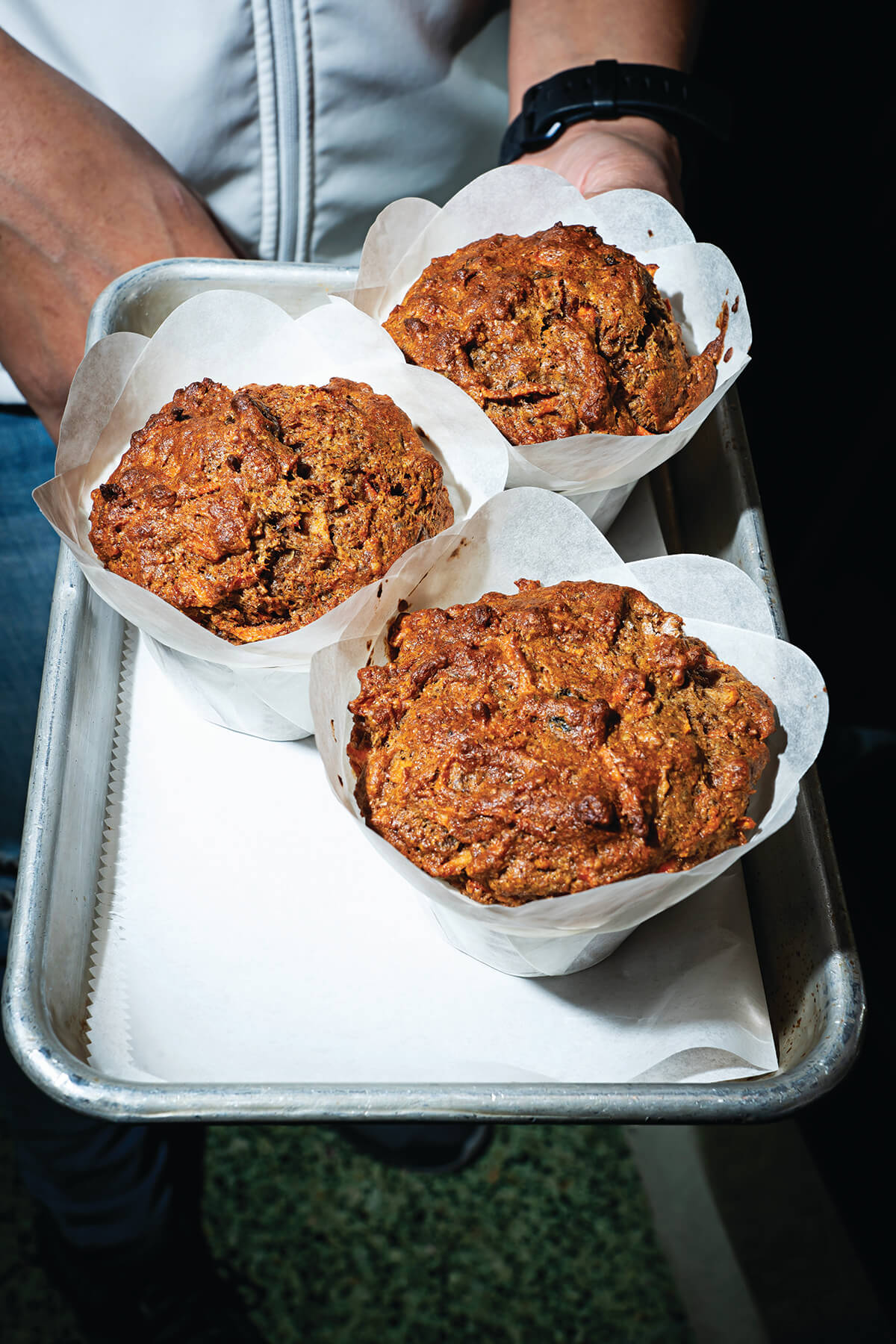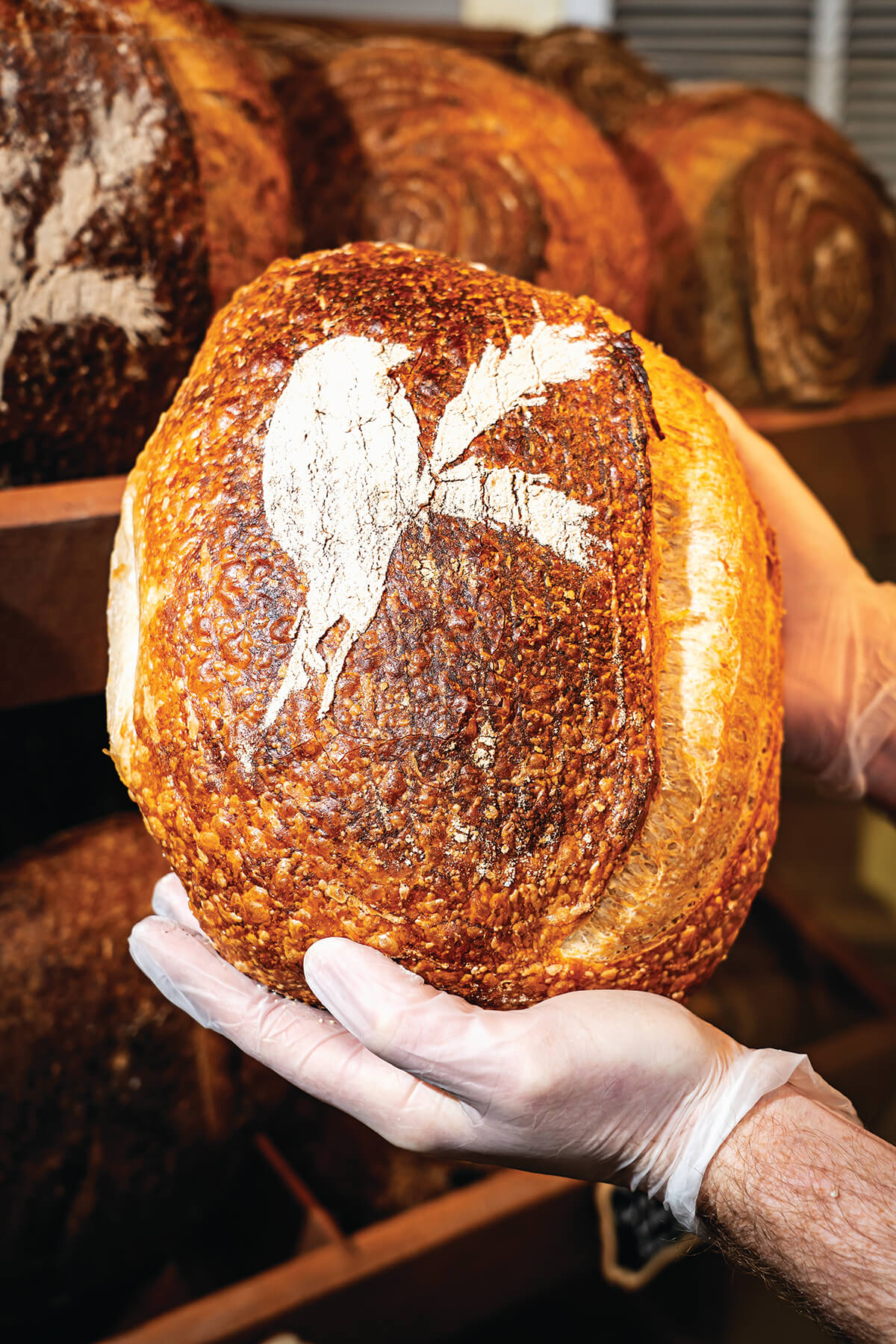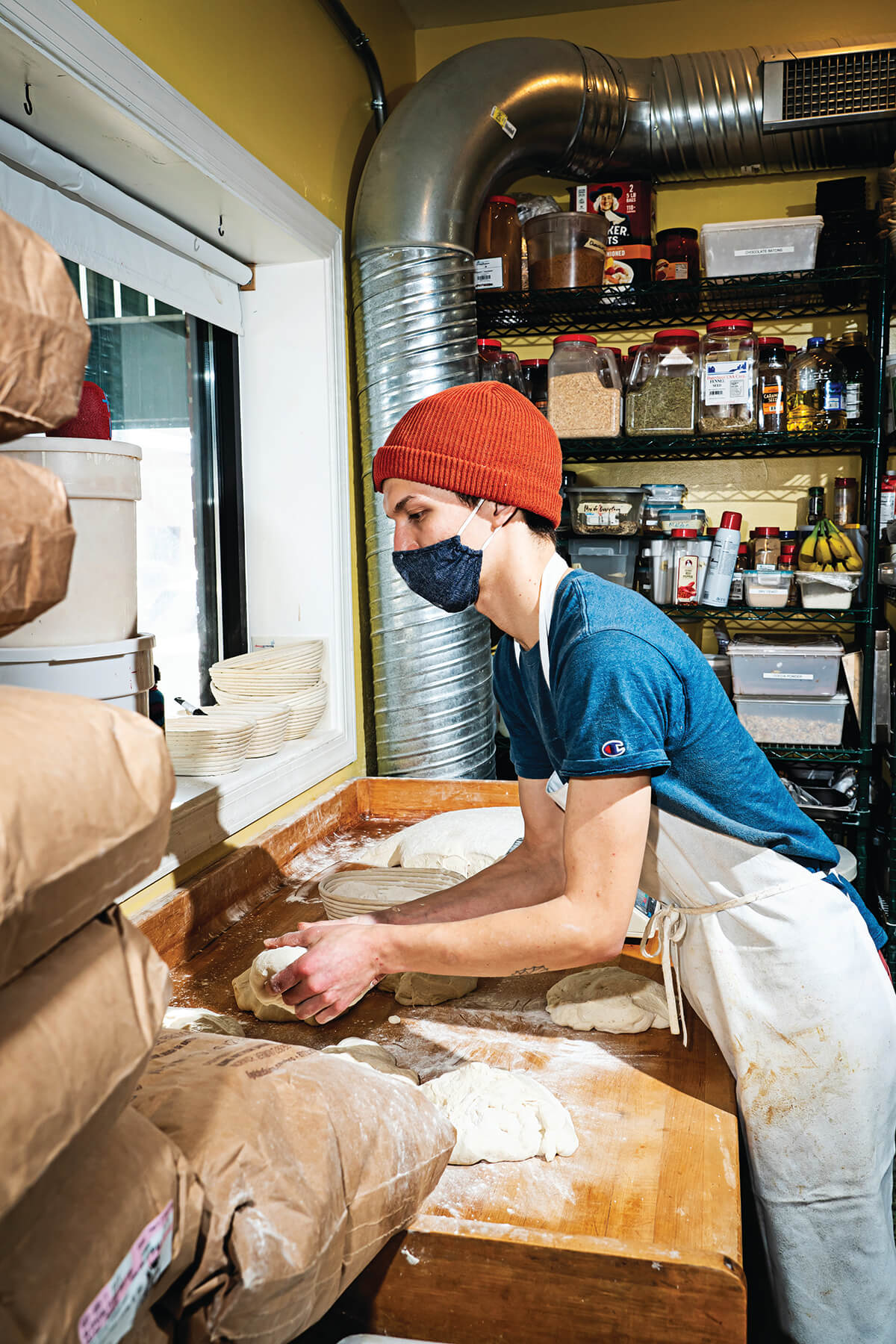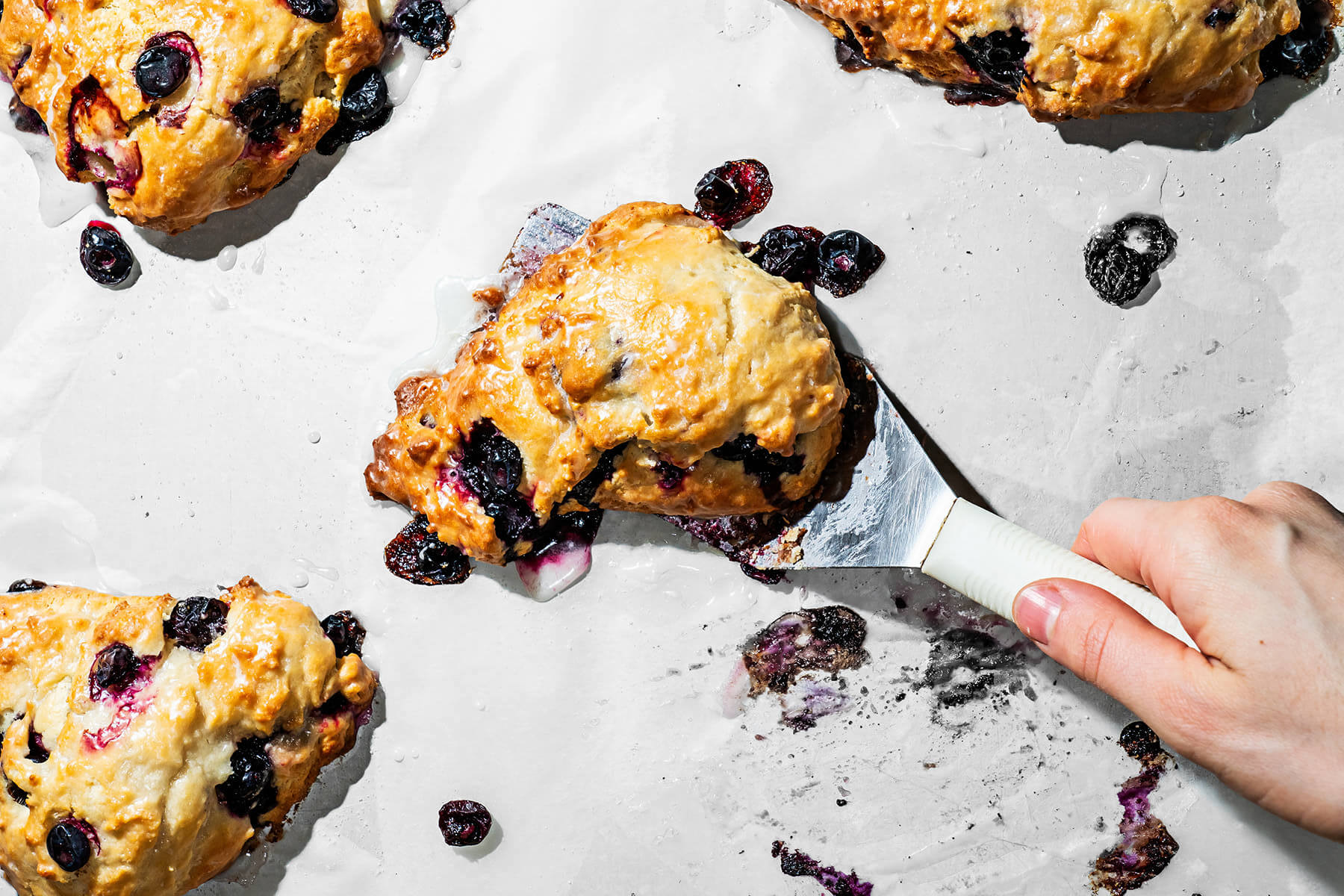 Happy ending 
Prior to opening Codetta Bake Shop in her Federal Hill commercial kitchen in the fall of 2020, Sumayyah Bilal was working full-time as a band director at Lake Elkhorn Middle School in Howard County and baking for family, friends, and coworkers out of her Bolton Hill studio.
"Aside from music, baking has always been my greatest passion," says Bilal. "I've been baking since I was 8, but I don't have a huge sweet tooth, so I have to do something with it."
Her business really picked up during the pandemic, and last fall, Bilal left her job as a teacher to pursue baking full-time.
"Sweets never go out of style, and now more than ever, people really appreciate a good, handcrafted dessert," she says. "It's something that can make you feel better when the world is crazy, and you can get it delivered to your door."
Bilal sells everything from whimsical cheesecakes (sweet potato with cinnamon whipped cream), cupcakes, and cakes (passionfruit ginger) in one-of-a-kind flavors, to homemade ice creams, crème brûlée, and tres leches. Her business and life partner, Chris Burgess, a former mail carrier, helps with R&D and used to test flavors with his former coworkers. "We use that as feedback," says Bilal, "and that's how we develop our menu."
One exception is the cheesecake: Bilal has been tinkering with that recipe for many years.
"I'm one of seven, but the brother who was closest in age to me and I were latchkey kids," she says. "My mom didn't want us using the stove or oven if she wasn't home. She got us a microwave cookbook, so we could make snacks, and there was a recipe for a cheesecake, but it had a pie crust like a sweet cheese pie. I made that for my mom's birthday or Mother's Day, and everyone loved it."
Her bakery's name also holds special meaning.
"When we were thinking about opening, we needed to find a name that meant something to me," says Bilal. "Codetta is a musical term for a concluding section of a piece of music, and so our tagline is 'for a sweet finish.' In the same way that a codetta ends a piece of music, a great dessert can end a fantastic meal."
"SWEETS NEVER GO OUT OF STYLE, AND NOW MORE THAN EVER, PEOPLE APPRECIATE A GOOD, HANDCRAFTED DESSERT."
Good thing, small package 
Nika Nelson first got into baking as a young girl. "I always loved decorating, and my mom would take me to Macy's to get new pans. And anytime she'd see pretty sprinkles, she would bring them home," she says. "And as I've gotten older, baking has been my therapy."
Nelson offers an array of cupcake flavors, including classic profiles like vanilla bean, as well as more fanciful flavors such as snickerdoodle and cinnamon bun. "I've always had a vivid imagination," she says.
While Nelson runs her online baking business, Nika's Cupcake Bar, she also works a day job as a customer service agent for Southwest Airlines at Baltimore-Washington International Thurgood Marshall Airport.
"There's definitely a connection between the two jobs," she says, laughing. "You can't have a crappy attitude and be a cupcake lady. I'm a nice person, but having the training from the airline in showing you how to deal with conflict has really helped me run a business."
Nelson, whose goods are available for pickup and delivery, says she likes to separate the professional from the personal.
"I don't like to mix worlds," she says. "I go to work to do work, and Nika's Cupcake Bar is my heart. That's what gets me up in the morning."
But years ago, before she found it was against airport rules, she shared her sweets with an airport traveler.
"I brought in cupcakes for coworkers, and there were leftovers," she says. "This guy who was trying to get on a flight was having such a shitty day. I told him that I was sorry and fixed his reservation and got him out on the next flight and asked him if he wanted a cupcake. And he said, 'Yes, I do.' I gave him a cupcake to take on the plane. He followed me on Instagram and told me that it was the best cupcake he'd ever had. That really made my day."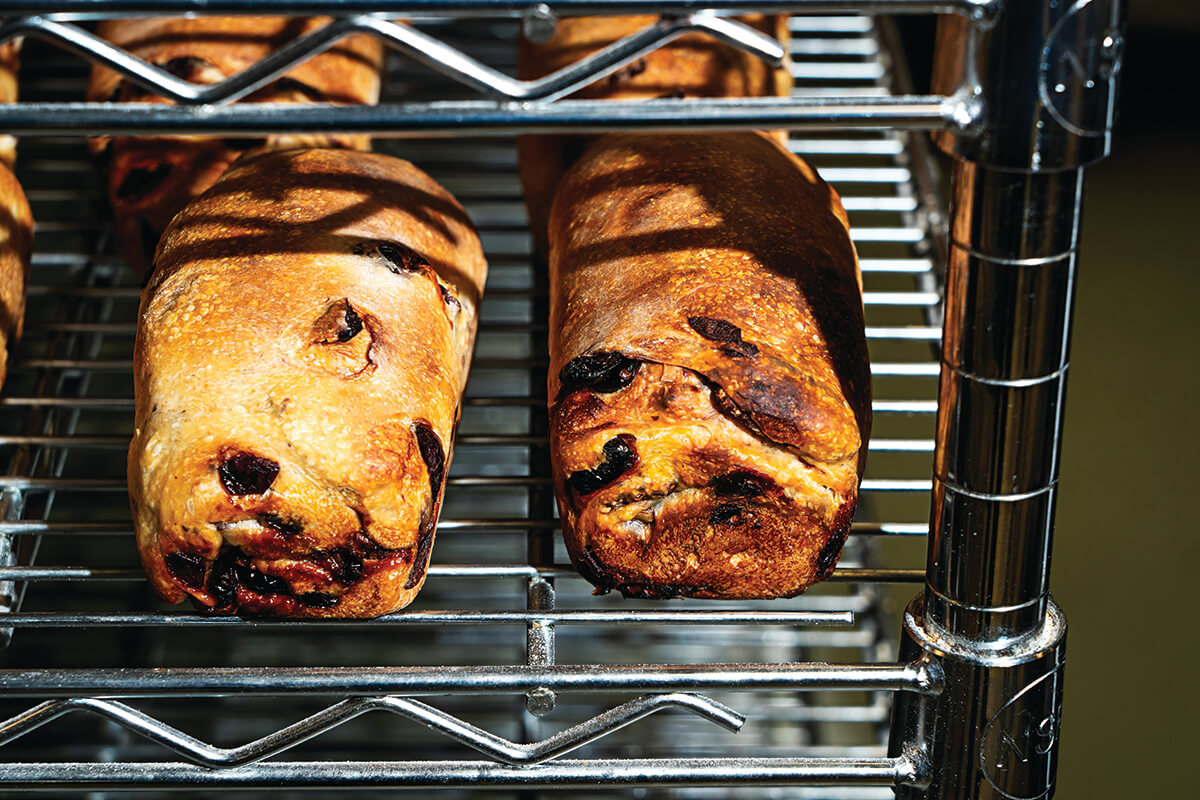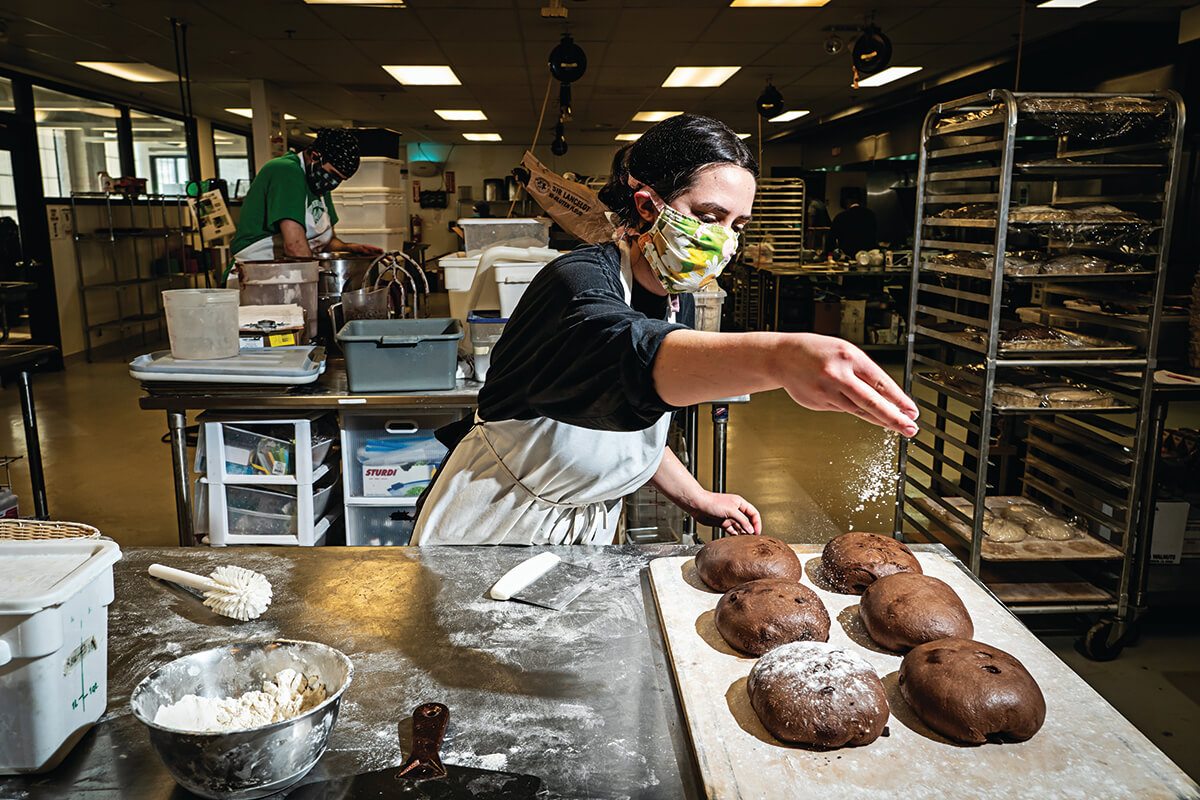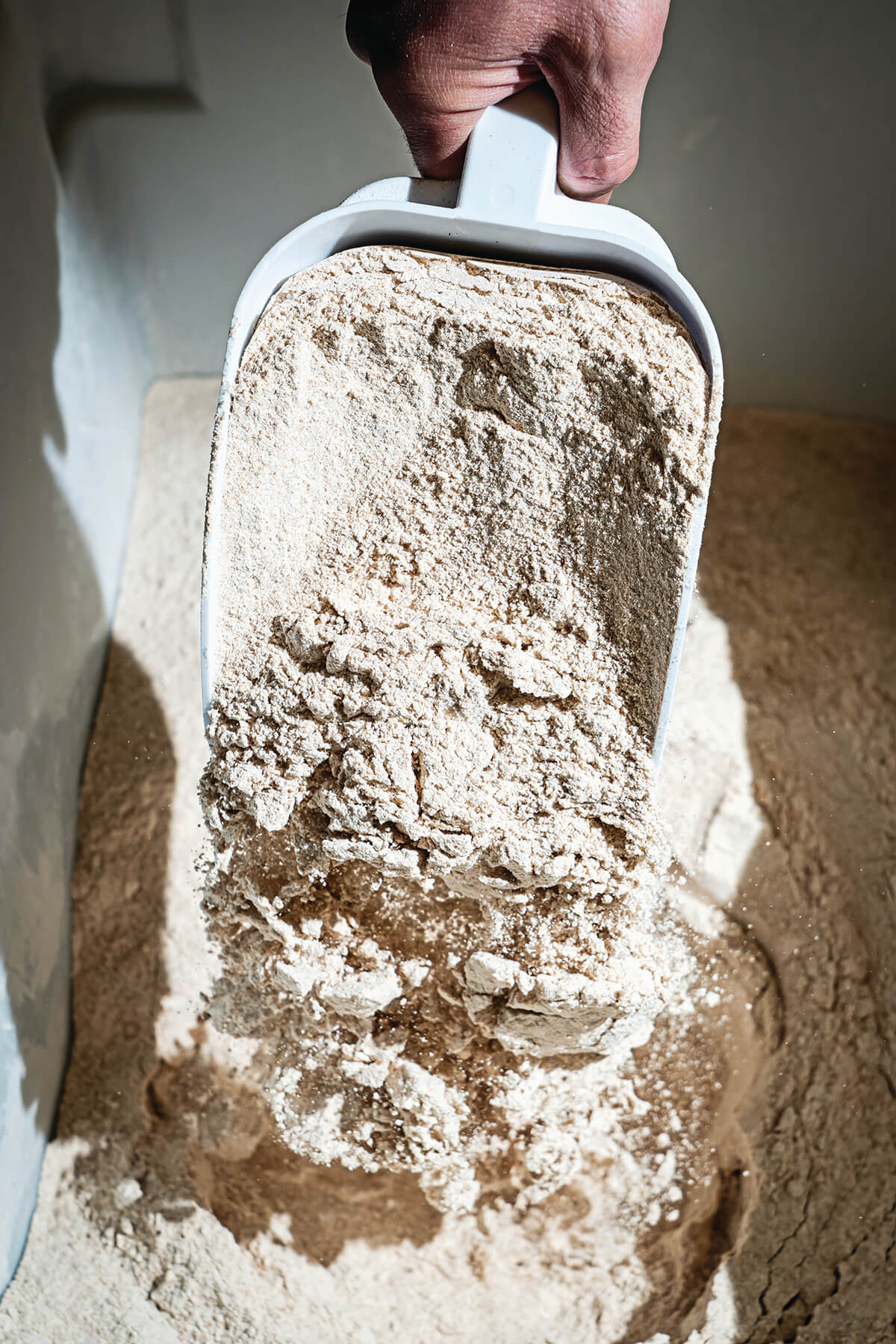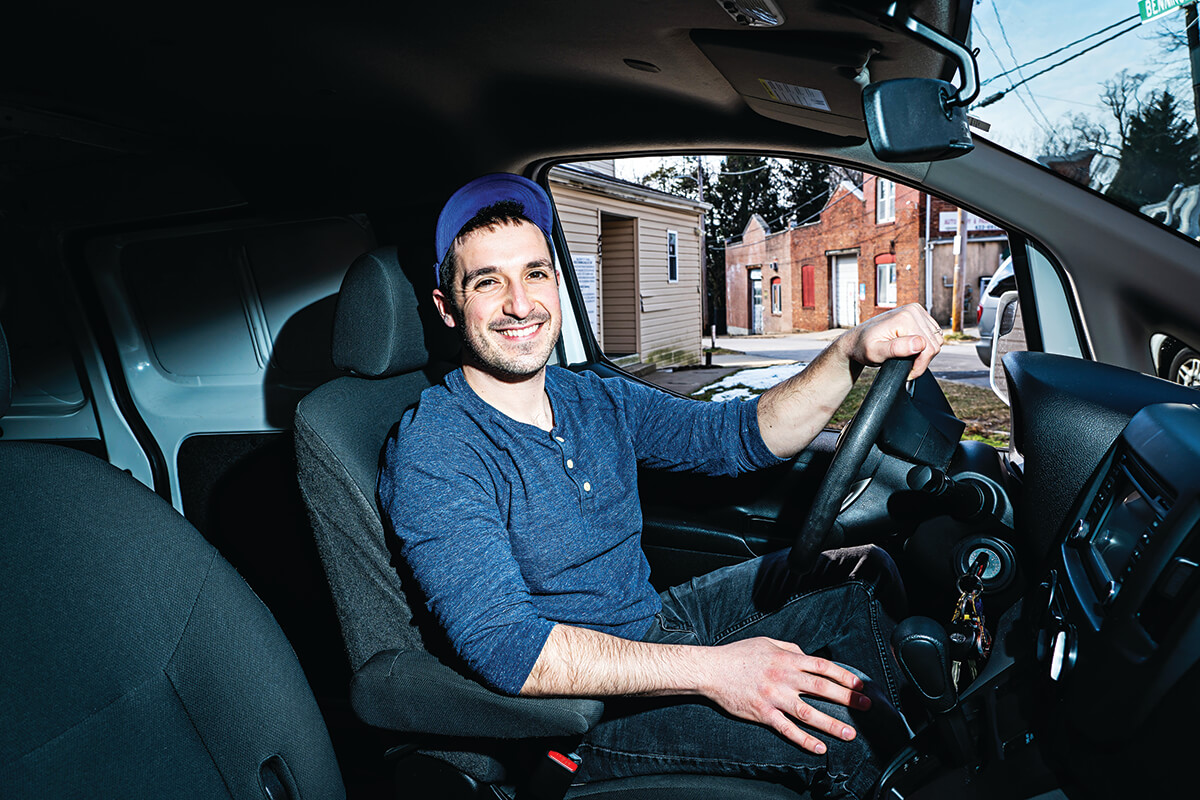 Stand and deliver
When he was a kid in Owings Mills, Lane Levine was never big on bread.
"I never ate bread growing up," says Levine, "because I wouldn't eat a soggy sandwich. For lunch, my mom would send me to school with a bag of crackers and a bag of lunch meat."
Fast forward to 2017, and while working at LifeBridge Health, Levine took matters into his own hands when he started baking sourdough bread from the Woodberry home he shares with his husband, David.
"I was experimenting with the bread," says Levine. "If you talk to people who make bread, a lot of them end up with extra bread and they share it with people they know. In my particular case, one of the people I was giving my bread to was my boss. She was like, 'Stop giving it to me for free—let me pay you for it,' and other people were saying that, too." Before long, A Friendly Bread was born, specializing in crusty, chewy sourdough.
A Friendly Bread, which really took off at the Fells Point Farmers Market, can be ordered online and delivered to your door, or purchased at local stores such as Gundalow Gourmet in Whitehall Mill, Kenilworth Wine and Spirits in Towson, and Eddie's of Roland Park (both locations).
"While this might not be true anymore, for a long time, I heard people say, 'You can't get good bread in Baltimore.' I thought if I opened a bakery in one place, I know that people don't really go from neighborhood to neighborhood, so I'd only be solving that problem for one neighborhood. That led me to want to keep the appeal broad, and that's when I evolved to the model that I have now of being a milkman for bread."
In addition to his classic sourdough, Levine features versions with jalapeño and gruyere and another version with fig and fennel. Not surprisingly, Levine has also launched a new sourdough toast packaged product that's available both in stores and for delivery.
"It all goes back to me not liking soggy things," says Levine, who sells upwards of 1,000 loaves a week. "The bread got me far enough, but I needed something even crunchier."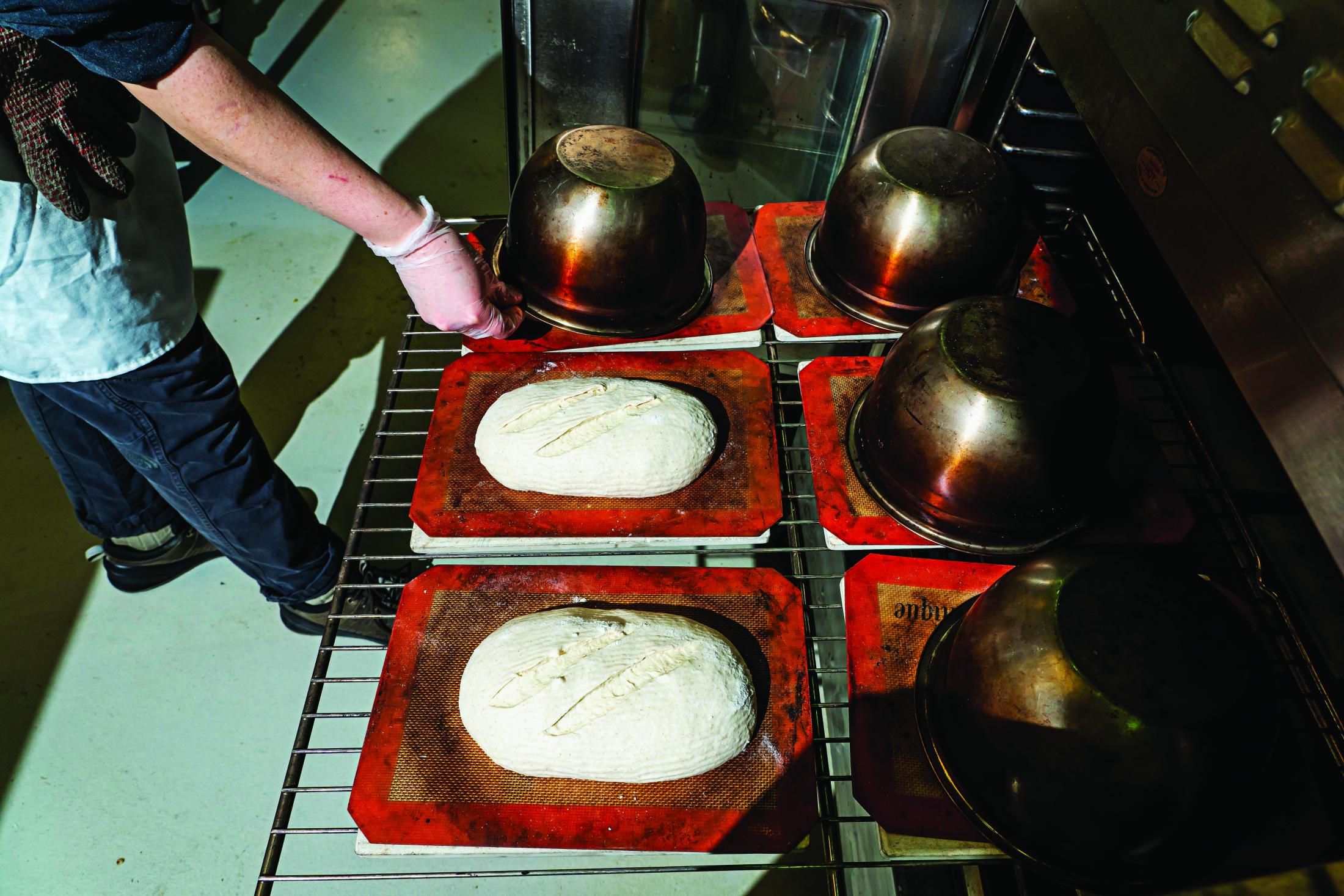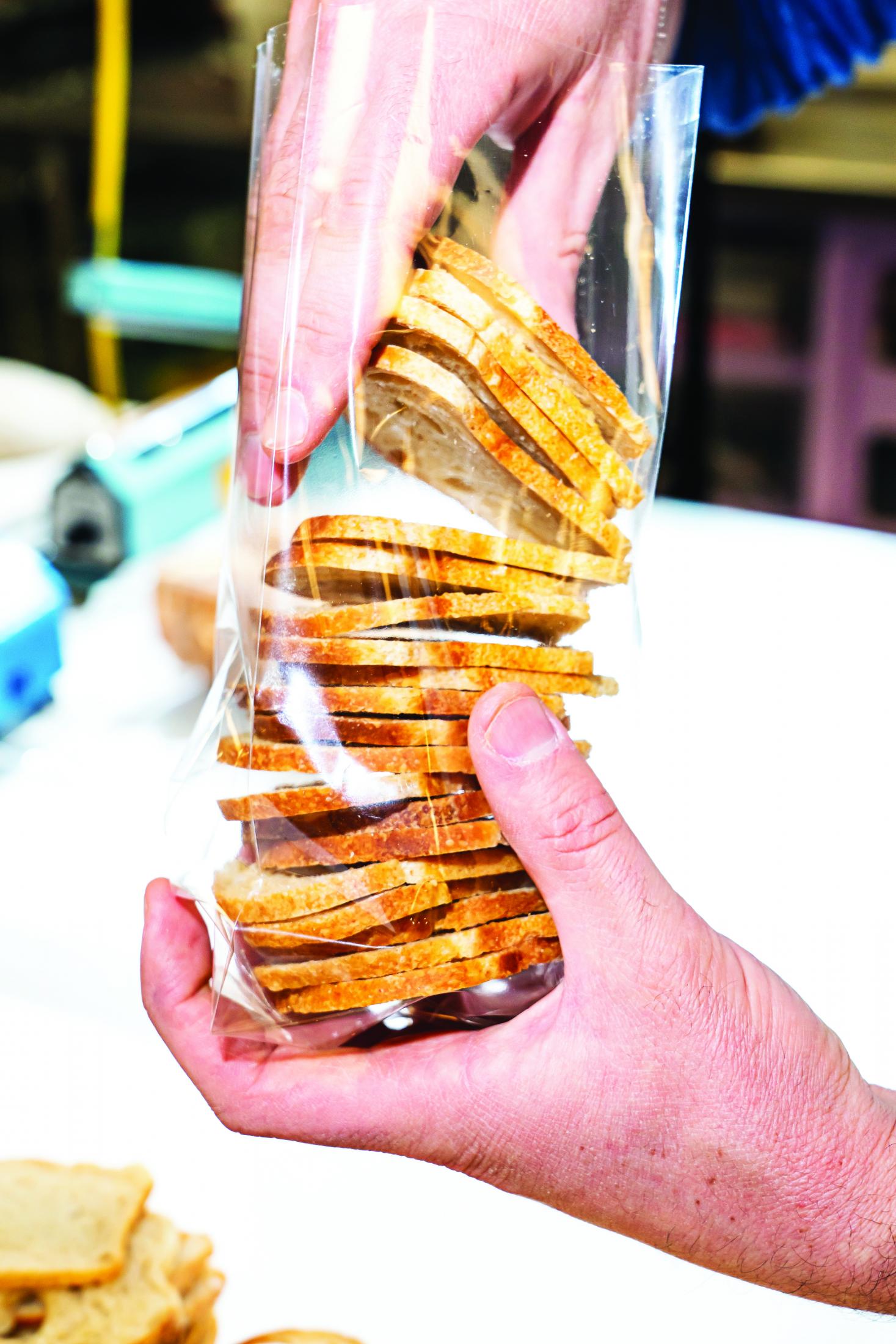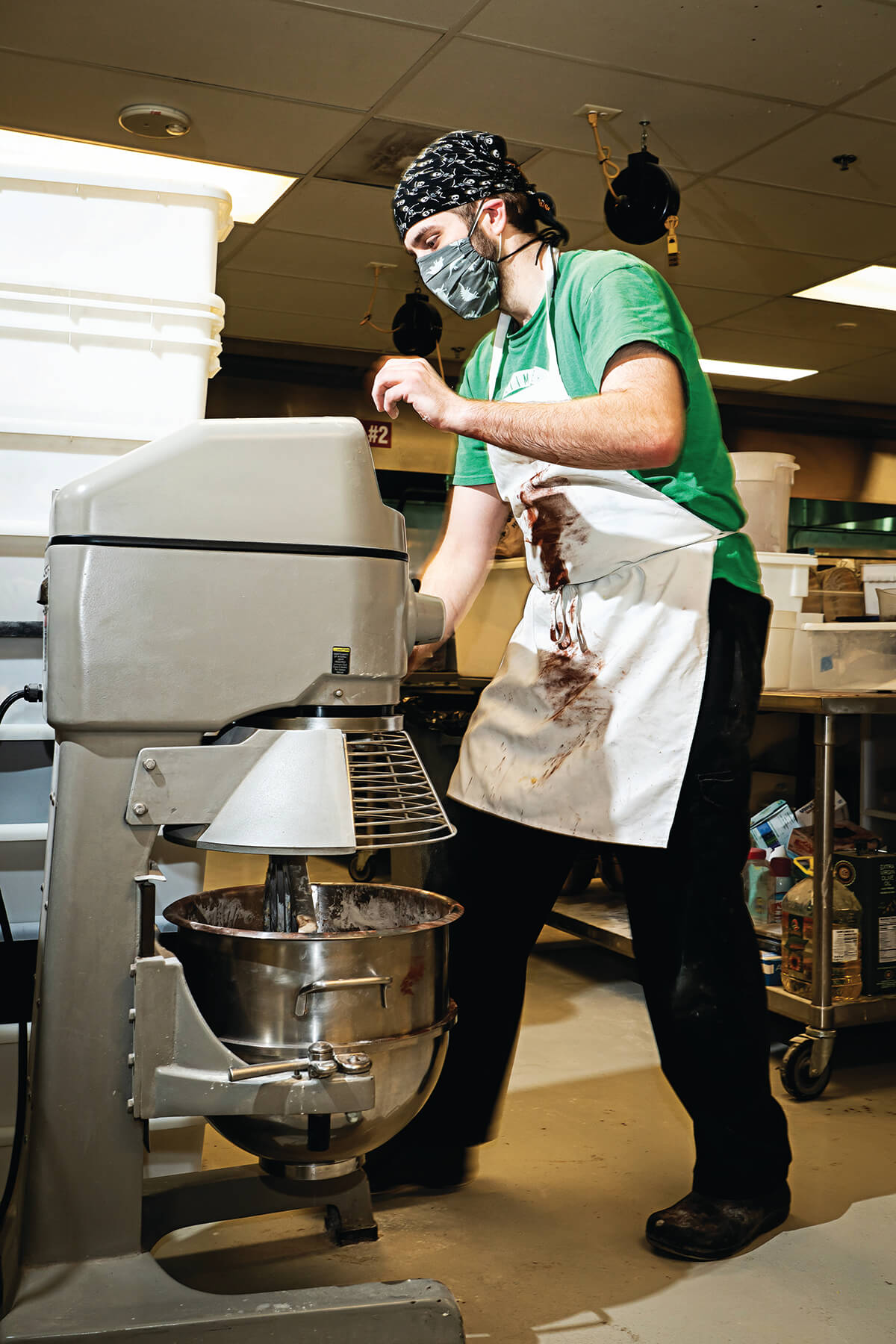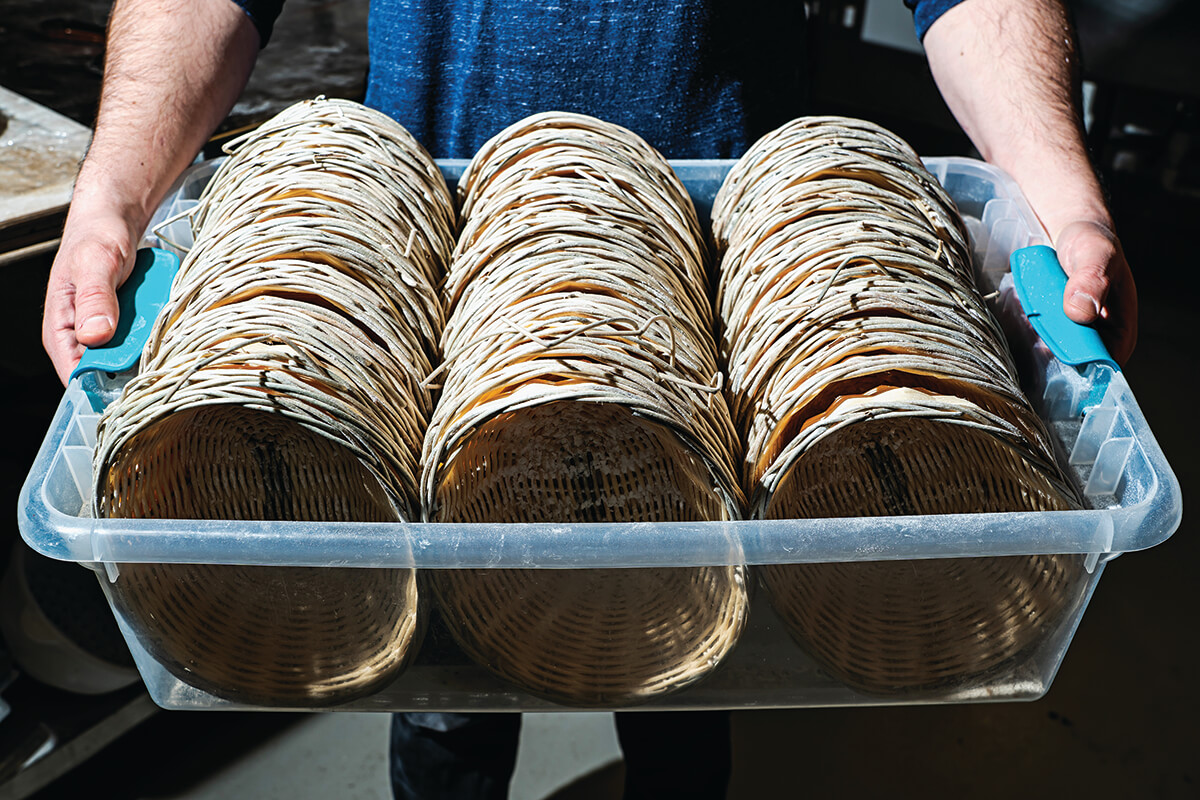 Flour power 
Seven years ago, Lina Lucifero began baking to help her cope with crippling depression.
"I'm very open about my mental health," says Lucifero, who was living in her hometown of Toronto at the time. "I turned to baking for therapeutic reasons, and it really helped me. Baking keeps me moving. It keeps me motivated and it keeps me passionate. When I'm baking, I'm in the mode. And I find kneading dough really therapeutic."
Soon, her home remedy became a passion, and the self-taught baker branded her business Lucifero Loaves and started selling them at a local farmer's market.
"I took a shot," she says. "I was hoping to break even, but instead I sold out of my 30 or so loaves that first day. After that, it really grew, and I made more bread each week."
After moving to Baltimore three years ago, Lucifero put baking on the back burner and took an office job. When that ended due to COVID-19 last summer, she decided to go back to baking and started selling her products, including sourdough loaves studded with green olives, a jalapeño cheddar version, and sweet loaves with maple syrup and brown sugar, at the farmer's market at the Baltimore Museum of Industry.
Lucifero learned the art of bread-baking through reading and by watching videos online. Her trademark is that no two of her loaves are alike.
"I make artisan bread," she says. "That's how I wanted my bread to stand out. Every single loaf is shaped a little differently, every single loaf is a little different. I don't like to stick to a specific recipe—when I bake, I bake through my passion and what I feel like that day. It's more or less the same, but it's not going to be exactly the same as the last loaf."
For now, Lucifero's breads are available for home delivery only, but she's hoping to soon open a brick-and-mortar location in her Riverside neighborhood.
"It's such a supportive neighborhood," she says. "I absolutely love it."
And when she does open her own place, she's eager to share the story of how she got her start.
"I'm hoping to have mental health workshops," says Lucifero. "It's very important to me. I really want to advocate. I want to lift the stigma of depression and share it with people. I'm so looking forward to that part of owing my own bakery."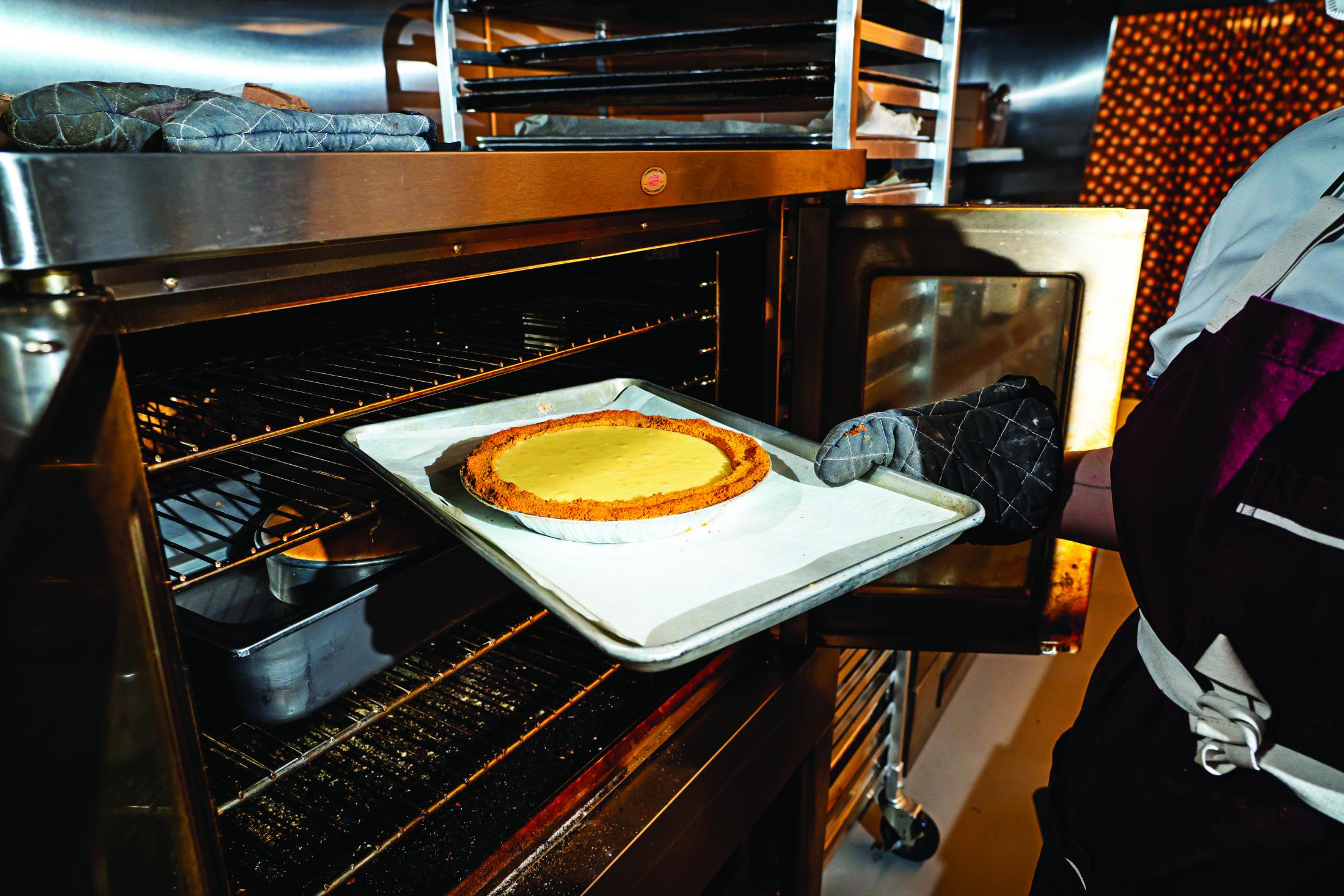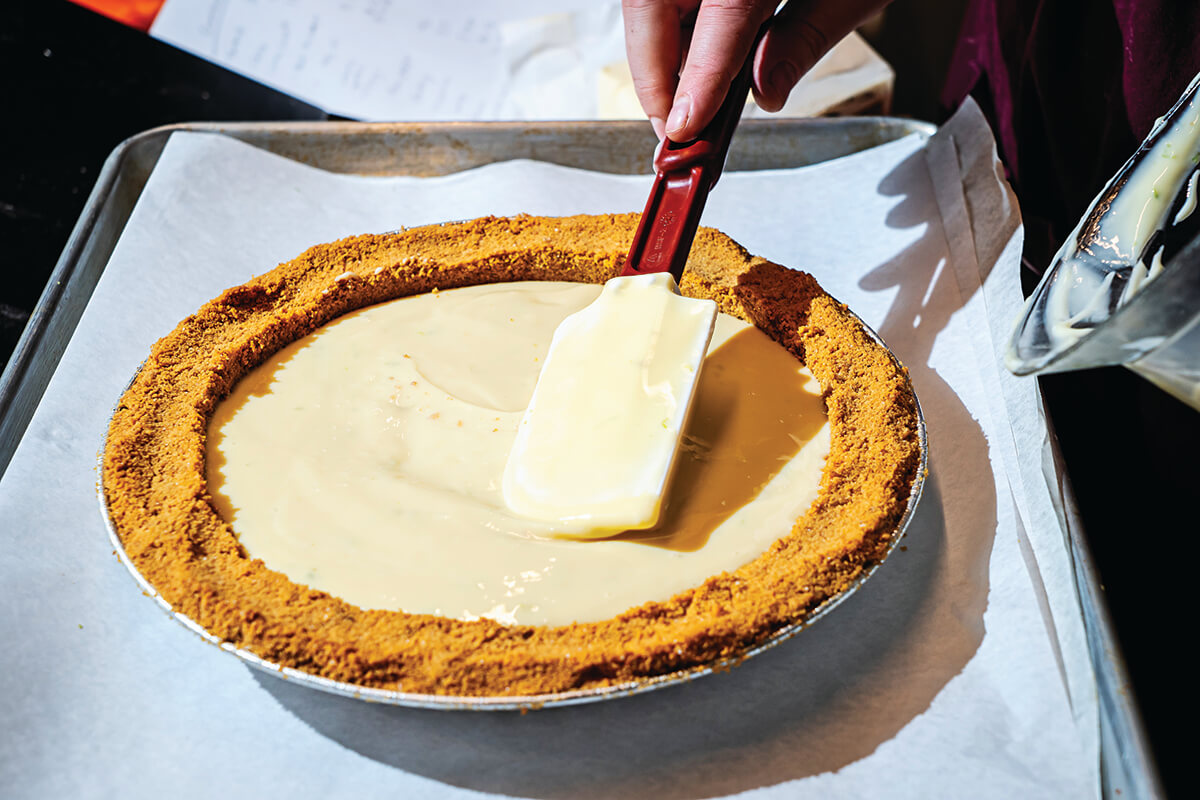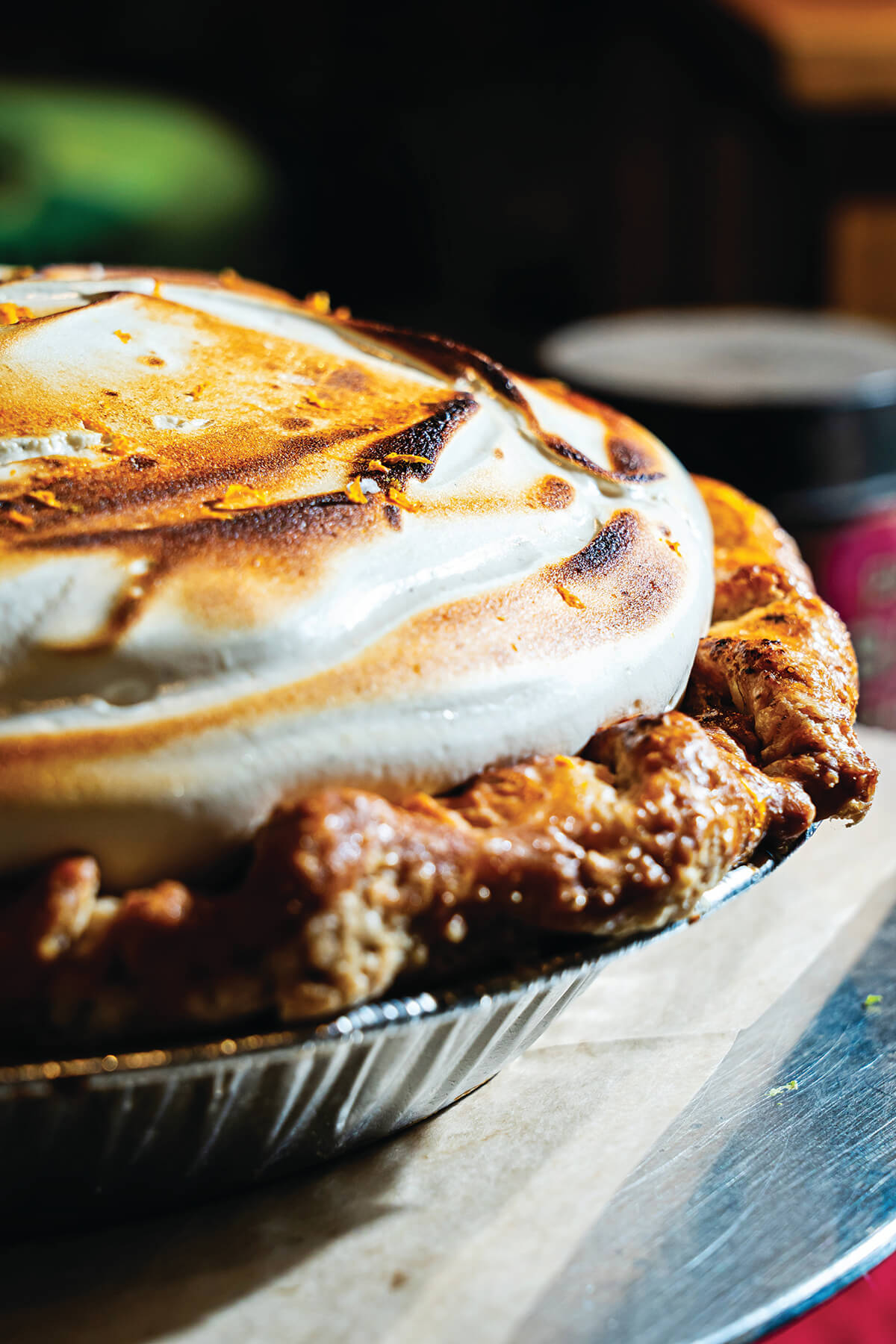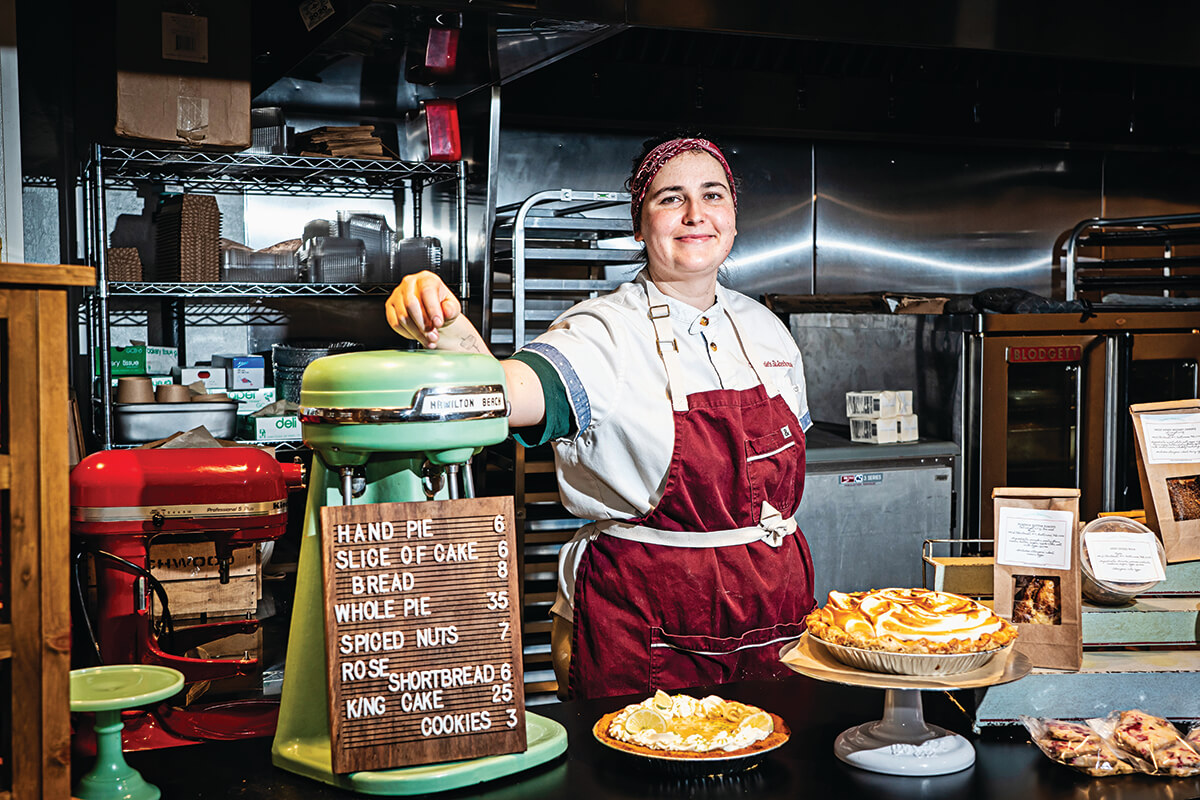 Old is new
Morgaine Brunn was studying business at Anne Arundel Community College when she decided to take a weekend baking class on a lark.
"That first week, we made focaccia, and it was the best focaccia I've ever had in my life. We made a double batch, so we got to take some home, and I ate the whole thing in the car."
By the following week, she'd changed her major to culinary arts. Since graduating in 2011, Brunn hasn't looked back, working for restaurant groups in the Baltimore area, including Victoria Restaurant Group and more recently as a pastry chef for Foreman Wolf.
During the pandemic, the professionally trained pastry chef, who had always wanted to have her own spot, started selling her pastries at the farmers market in Catonsville. "I was like, 'What do I have to lose?'"
Last October, Brunn decided to take the leap and opened a stall (currently doing contactless pickup) inside Federal Hill's Cross Street Market.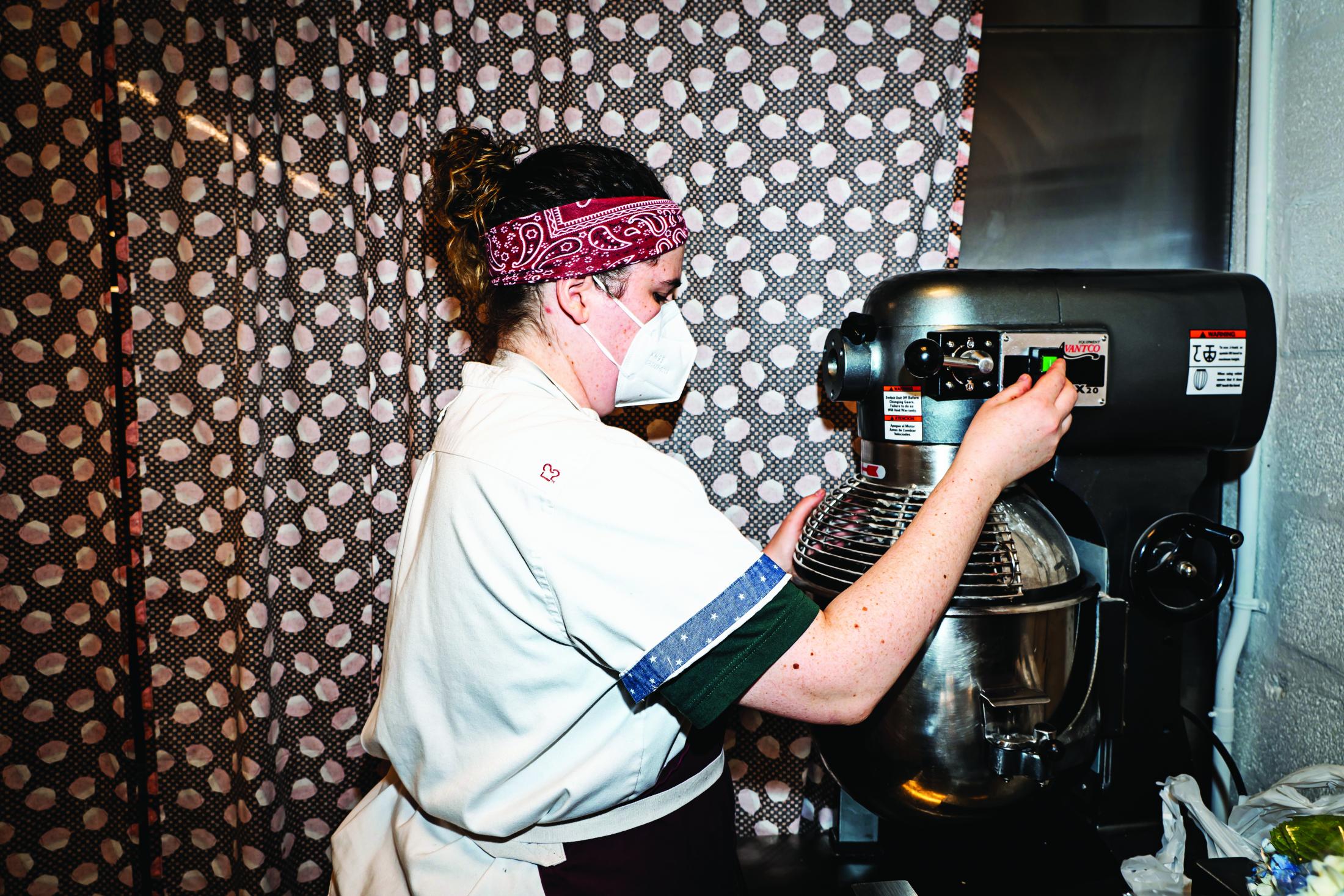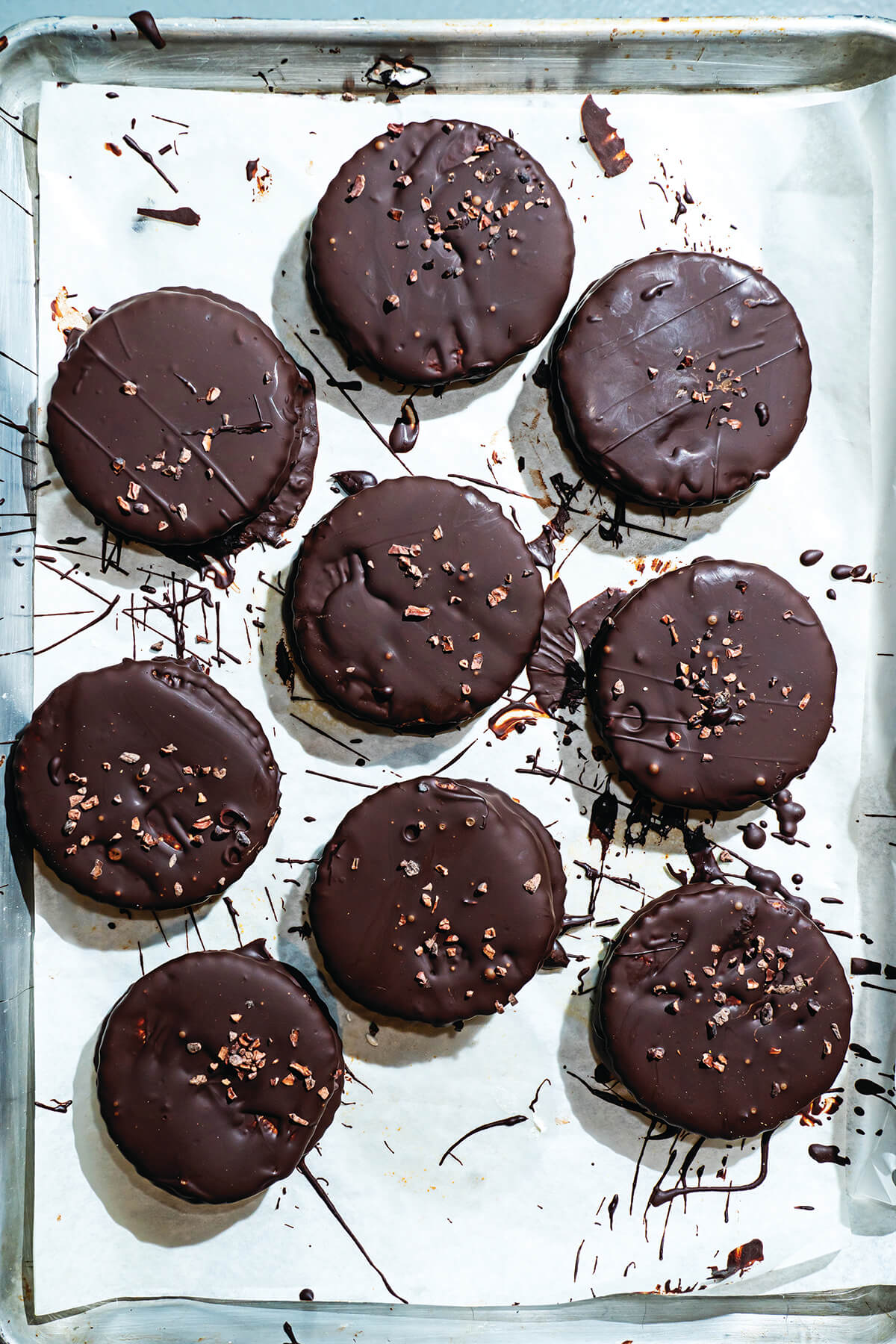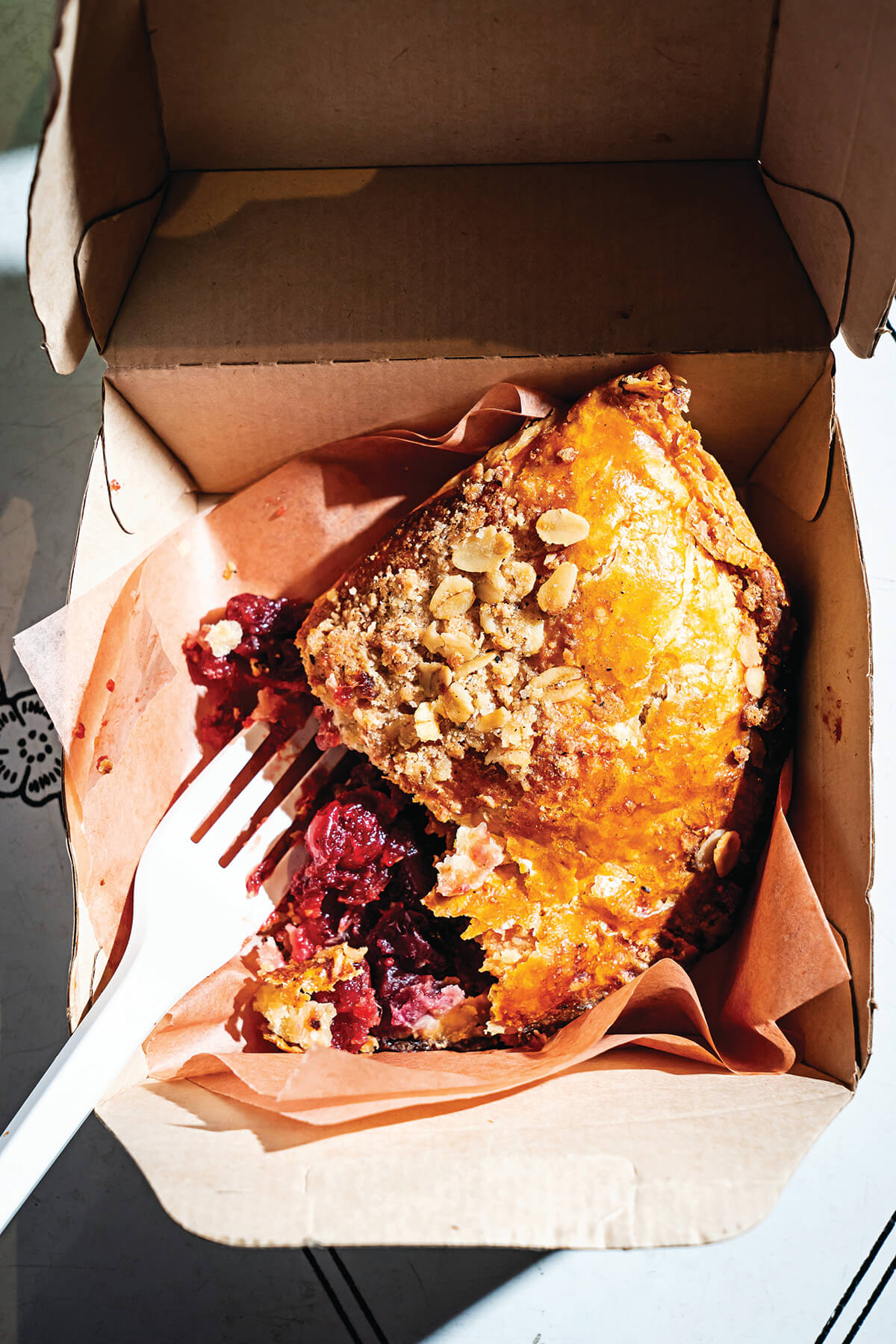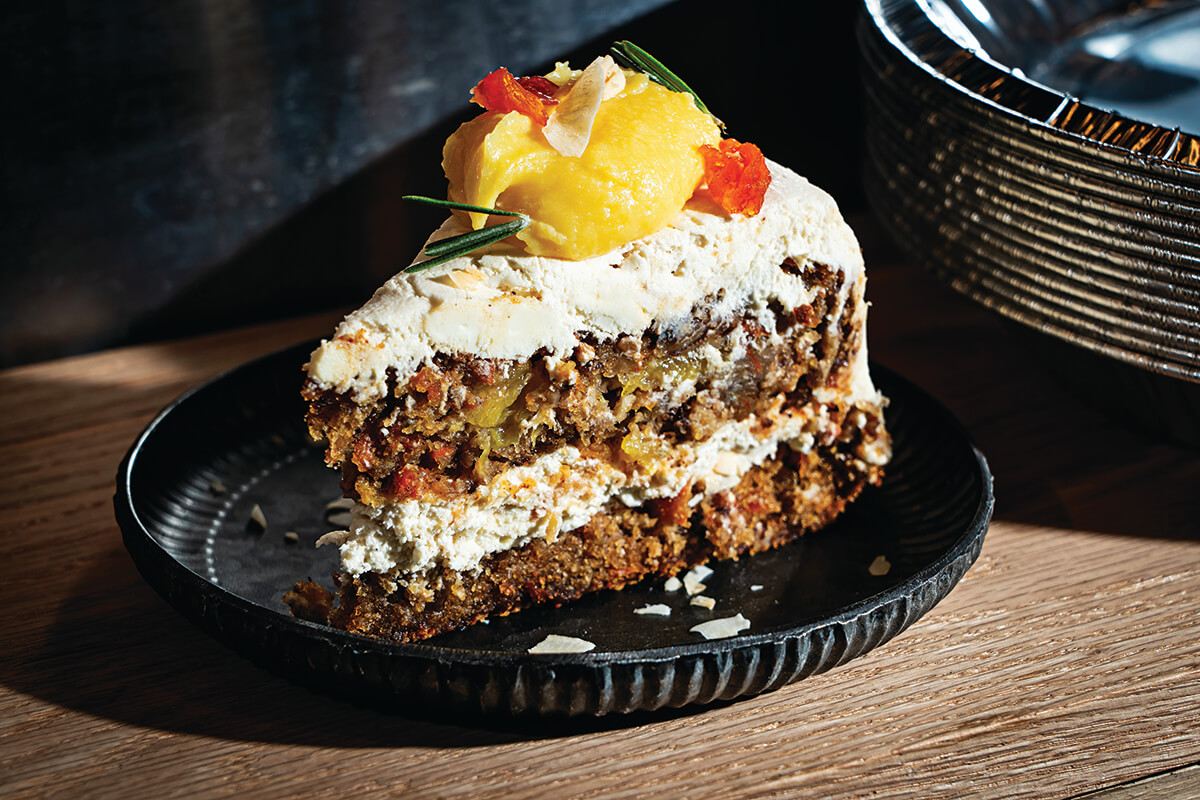 Her business, Charlsie's Bakehouse, is named after her paternal Southern grandmother, Charlsetta.
"I always told her that if I opened a bakery, I'd name it after her," says Brunn. "She wasn't a baker, she was a cook. And she always had a pot of collard greens and fried chicken cooking, but she didn't bake. When I went down to visit her and she got older, she'd always ask me to bake her a ton of stuff so she could freeze it and eat it over time."
From Moon Pies to hummingbird cake and apple cheddar handpies, Brunn's desserts highlight Southern staples.
"When people eat my pastries, it takes them back to their childhood," says Brunn. "But I want it to be the best they've ever had. For example, we do an oatmeal cream pie, and maybe they had one as a kid at a gas station, but we try to elevate it. I make a brown butter, which I toast oats in, then strain it out and make a toasted oat buttercream that goes inside the pie."
In addition to finding it a creative outlet, what Brunn likes best about baking is that it's dependable.
"With everything else going on in the world right now, I can go in and turn my music on and know that if I mix certain ingredients together, I know what the end result is going to be," she says.