Three Beverages to Bring to Your Next Crab Feast
When it comes to pairing crabs with a beverage, it's tough to beat an ice-cold lager—but we're going to try to broaden those horizons.
Our crab issue is always a unique opportunity to show off our state crustacean. Is there anywhere else in the country where a single creature is so revered, inspiring lavish praise but also argument about how best to prepare it? We endorse the most classic way to enjoy Maryland blue crab—that's steamed with some variation of the Old Bay spice blend, though we love crab cakes, crab soup, crabby pretzels, et al.
When it comes to pairing the crab with a beverage, it's tough to beat an ice-cold lager. But we're going to try to broaden those horizons. Consider these three tasty treats to imbibe at your next crab feast.
Domaine Jean Vullien Roussette Altesse 2020
($20, Forager)
Where the Alps spill over into France on the far eastern border lies a wine-growing region called Savoie. It's higher in elevation than most wine-growing regions in Europe and enjoys more moderate temperatures than the sometimes scorching Rhône Valley. White wines from this area are crisp and need time to mature. This 2020 vintage is just now hitting its stride, with hints of white flowers, peach, and nectarine, but also honey. It's broad enough to stand up to spice, but really shines with fattier iterations of crab dip.
Oliver Brewing Co. Blue Crab Pale Ale
($13 six 12-ounce cans, Legends)
As the name suggests, this local beer is good to go with crabs. This Herring Run Park-based brew company has dialed the hops character down to early 1990s levels (is "vintage character" a thing in beer?) and skipped the usual Cascade hops for fruitier, milder Citra. The result is a beer that really excels at gastronomic versatility. It will handle steamed crab spice just fine and will also be quite happy alongside a crab cake or even some- thing as rich as
crab imperial.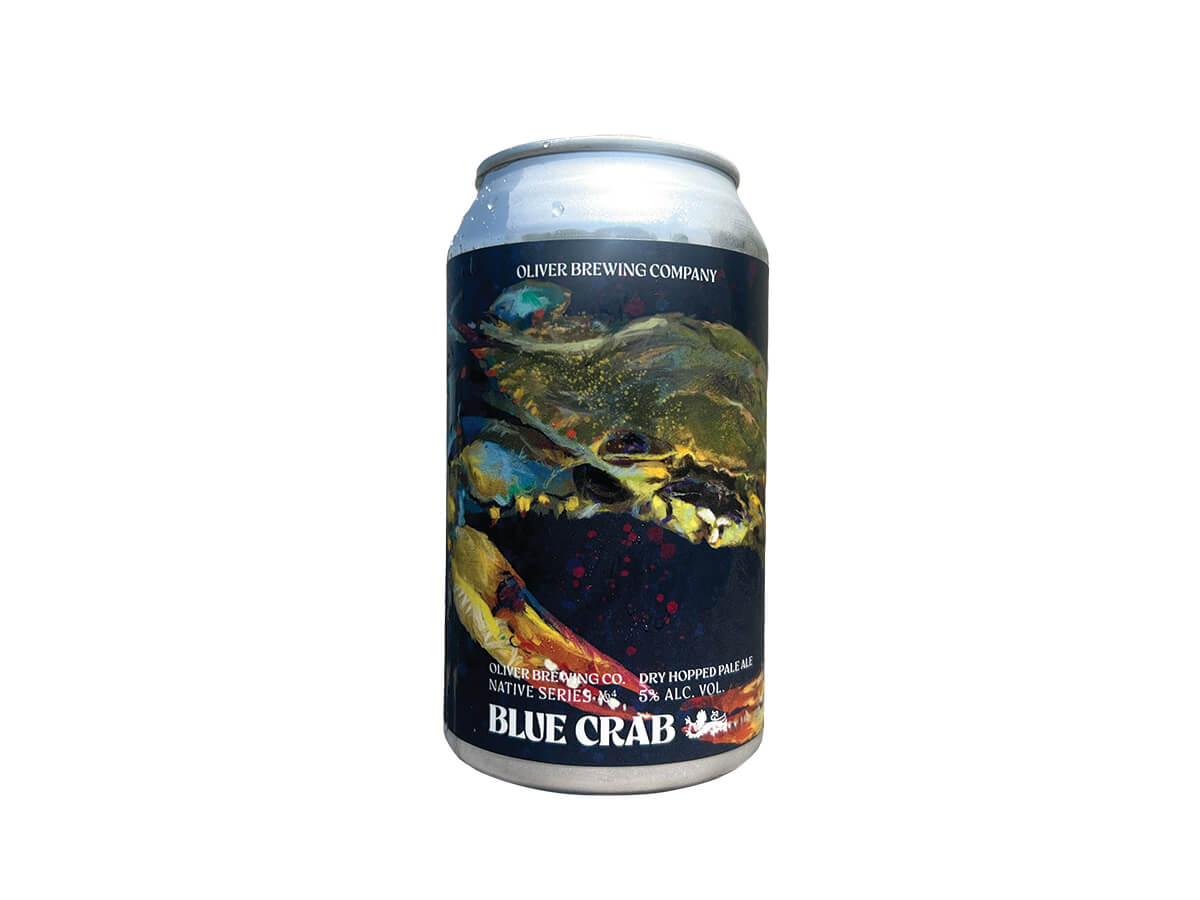 St. James Winery Strawberry Citrus Wine
($15, Kysela Pere et Fils)
We're giving fruit wine a shout-out here, mostly because of the pepper-based spice blends that coat hard shells. Sometimes sweet and fruity is just the ticket for peppery and hot. This Missouri-based fruit wine specialist starts with fermented strawberry wine before adding lime extract to give it a zing on the finish. The result is delicious, sporting authentic strawberry character, lime notes, and quite a bit of sweetness. This is not a food wine, but it tastes like summer. Serve it well-chilled.