There are so many things to love about the annual Baltimore Seafood Festival at Canton Waterfront Park. The end-of-summer tradition, which returns on Saturday, September 15 from 12-7 p.m., offers a blend of live music (this year's headliners include local favorites The Scotch Bonnets and Honey Extractor), cooking demonstrations, crafters, and family-fun activities against the backdrop of the sparkling harbor. But, at the heart of the five-year-old fête is its wide array of seafood specialties.
With more than 35 area restaurants and food trucks participating this year, the event will have plenty of diverse dishes paying homage to the bounty of the Chesapeake Bay. Among the purveyors returning is The London Chippy—a can't-miss food truck (just look out for the massive Union Jack logo) that specializes in authentic fish and chips. Owner Anthony Robinson, who was born and raised in London, says that he was pleasantly surprised by the adventurous palates at the Seafood Fest last year.
"Typically, we get a lot of customers who stick with fried catfish or trout, but at the festival last year people were like, 'No we want the cod and the traditional fish and chips,'" Robinson remembers. "It was a great feeling knowing that people really understood who we are and what we do."
Despite potential cloudy skies, Robinson is looking forward to serving up his authentic delicacies to festival-goers rain or shine: "Fish and chips in the rain is very London," he says with a laugh. "We welcome every single drop."
Whether you prefer fish, crab, oysters, shrimp, lobster or a sampling of them all, here are a few highlights on the menu this weekend.
CRAB
Flash Crabcake Co.: This mobile crab company prides itself on peddling its signature six-oz. cakes at an affordable price ($10 with saltines and $11 as a sandwich on a potato roll). Flash will also be selling its classic cream of crab soup—an ideal snack to warm your soul in the potentially soggy weather.
Jimmy's Famous Seafood: No Bawlmer seafood event is complete without hard-shell crabs. This Dundalk favorite—which has been particularly vocal about its love of crabs in response to the controversial PETA billboards that recently sprouted up in the city—will be slinging half-dozen orders of premium males while supplies last. Jimmy's will also feature steamed shrimp and crabby fries for attendees who are down to get their hands dirty.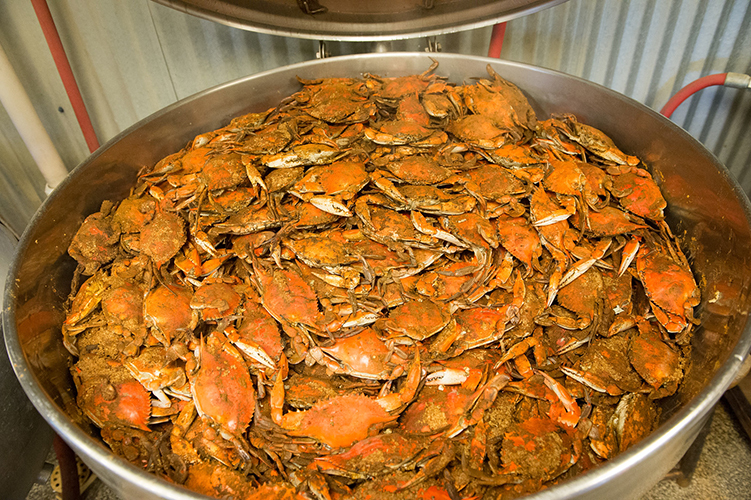 FISH

The London Chippy: The regional food truck, which makes stops everywhere from Northern Virginia to North Baltimore, will be frying up its signature cod and haddock and serving it alongside crispy "chips" and creamy coleslaw. Specials for the day will include mini lobster rolls, crab fries, and hush puppies.
RA Sushi: Harbor East diners are probably familiar with the colorful rolls at this dimly lit sushi spot. Catch RA at the festival to sample the Rainbow Roll (a classic California roll topped with tuna, yellowtail, shrimp, and salmon) and the Tootsy Maki, which mixes crab, shrimp, cucumber, and crunchy tempura bits and tops it in a sweet eel sauce.
OYSTERS

The Local Oyster: Head to the red, white, and black tent to slurp oysters from this fan-favorite seafood spot headquartered at Mount Vernon Marketplace. The Local Oyster will be shucking Skinny Dippers on the half shell from partner True Chesapeake Oyster Co. farmed in Southern Maryland.
The Urban Oyster: Swing by this local pop-up to visit chef Jasmine Norton, who will be hawking her oysters prepared three ways. Sample them raw, chargrilled, or fried and tucked into a taco with cilantro and lime.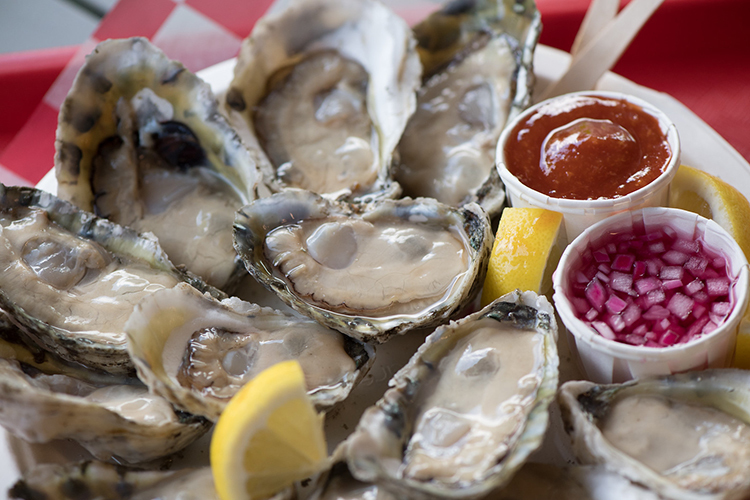 SHRIMP
Nick's Fish House: At this Port Covington staple, regulars typically start their meals off with an order of the chef's famous "Boom Boom Shrimp"—crispy fried shrimp in a spicy Sriracha aioli. Try it at the festival alongside Nick's crab balls and soft shell crab bites.
Southern Provisions: This Canton Square bar will be showcasing its Lowcountry influences with a warm shrimp gumbo over rice. Get your barbecue fix by pairing the gumbo with SoPro's one-bite pulled pork sliders.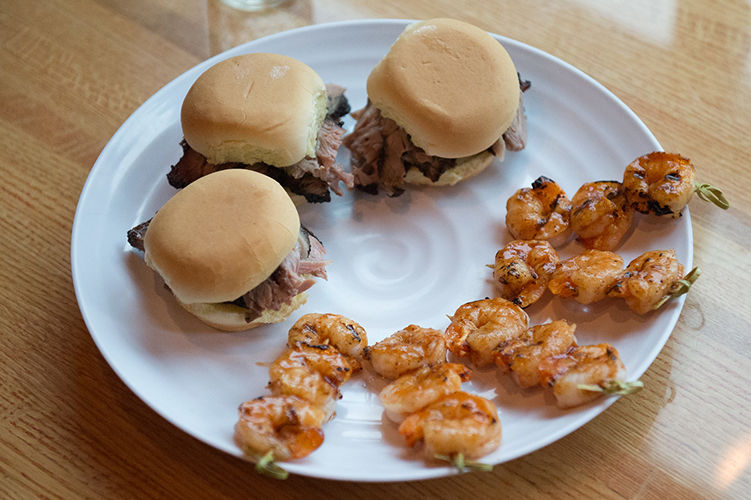 LOBSTER:
Mason's Famous Lobster Rolls: Chow down on mounds of Maine meat from this Annapolis favorite, which is widening its Baltimore footprint with a new stall in Belvedere Square and a yet-to-open Inner Harbor location. The brand will feature its classic rolls (chilled lobster salad with mayo and lemon), warm Connecticut-style rolls with butter, New England clam chowder, and signature "lobstah" bisque.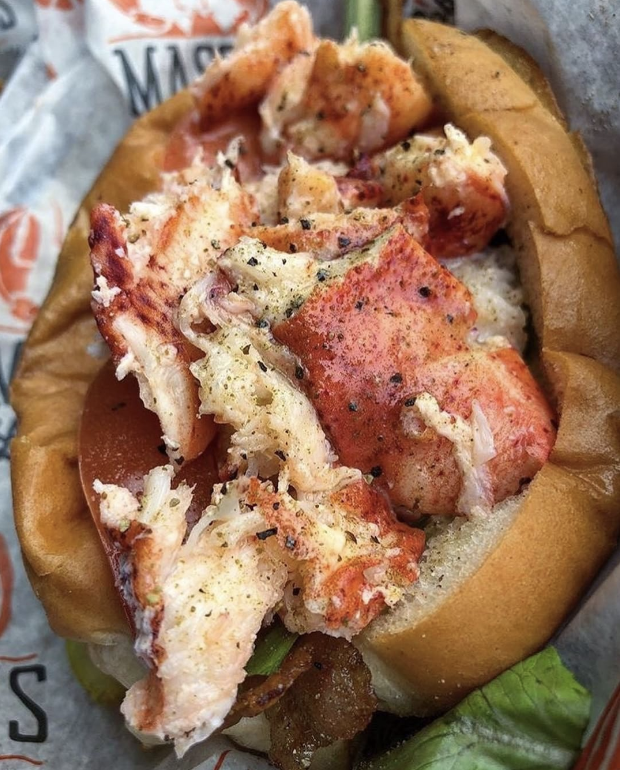 SNACKS
Alexander's Tavern: Crab tots are an essential part of the Seafood Fest experience, and Alexander's has some of the best in town. Dig in to the orders of crispy tots smothered in cheesy crab dip, or go handheld with a classic crab pretzel from the Fells Point pub.
Dessert Fantasies: If you happen to save room for dessert, local baker Tosha Williams will have plenty of cupcakes to satisfy sweet tooth cravings. Her Locust Point bakeshop highlights flavors ranging from to classic strawberry shortcake to chocolate fudge cakes topped with Berger cookie bits.