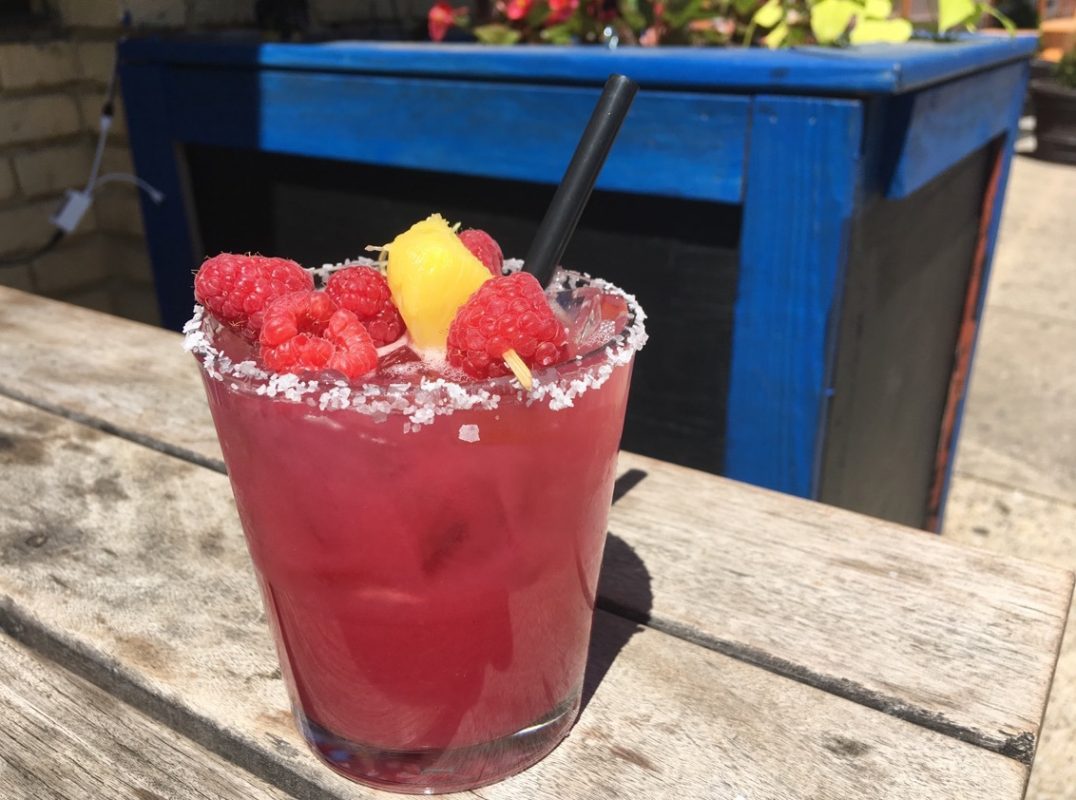 Though Blue Agave Restaurante y Tequileria has been a Federal Hill fixture since 2000, most might be surprised to hear that the cantina didn't serve tacos until Brian Acquavella took over in 2012.
"It was a Mexican restaurant that didn't think tacos were authentic," he says. "So our number one goal was putting them on the menu. The previous owners weren't really hitting the mark of Federal Hill. It's a high-energy place, and Mexican restaurants are supposed to be fun."
Acquavella has certainly brought plenty of good times in the six years since he took over the Light Street staple. Aside from revamping the menu and building up a bar program with a lengthy list of tequilas and mezcals, he introduced one of the neighborhood's most popular happy hours.
"From college all the way on, I remember the Mexican restaurants as the places where you would get the best happy hour," he says. "You get some tacos and margaritas—maybe do a couple of shots. We wanted to be that destination place." 
To celebrate the six-year anniversary of Acquavella's ownership, the restaurant is throwing an all-out bash this week complete with nightly specials, karaoke, tequila tastings, and hangover brunches. Though the restaurant's official birthday falls in March, the team held off on a celebration so that it could overlap with Cinco de Mayo this year.
"This is the biggest we've ever gone," Acquavella says. "Having Cinco de Mayo fall on a Saturday this year has made us realize that we can do so many fun things the week leading up to it."
Leading up to the big day, Blue Agave will offer a $25 discount for bottle club members on Wednesday, May 2, live mariachi music and special tequila pairings on Thursday, May 3, and authentic food specials by chef Fidel Arias on Friday, May 4. The bar's official Cinco de Mayo bash on Saturday, May 5 will occur in conjunction with the annual Federal Hill Fiesta block party, which has moved from Cross Street to the new Stadium Square parking lot on West Ostend Street this year. On Sunday, May 6, the restaurant is offering 15 percent off all brunch checks to diners who bring a receipt from Blue Agave's Saturday fiesta.
"We're trying to do something to hit as many different people as possible," Acquavella says of the week's festivities. "It's also a great opportunity for us to play around with new dishes and celebrate the culture of Mexico. I've been there 11 times now and I love it."
In particular, Acquavella says his trips to Mexico have sparked an affection for authentic tequilas and mezcals.
"The first time I had mezcal in Oaxaca, I didn't even realize what I was drinking, but I knew I loved it," he says. "Two years ago, you couldn't find anyone who was drinking mezcal here. But now it's finally something that people are starting to understand. We're up to 20 behind the bar, and it's always exciting when people hear we have a new one and come in specifically to try it."
Among the many Mexican-inspired cocktails at Blue Agave is the pineapple-raspberry margarita, which features an Añejo tequila infused with pineapple and vanilla bean that Acquavella created alongside head bartender Pabis Reyes.
"The infuse is something that we came up with a year ago, and we've found that people love it by itself or in the margarita," Reyes says. "It's really refreshing for the season and has a great combination of flavors."
If you can't make it to Blue Agave's festivities this week, here's the pineapple-raspberry margarita recipe:
– 2 oz. Añejo tequila pineapple/vanilla bean infuse
– 1 oz. Blue Agave house margarita mix
– .5 oz. raspberry liqueur
– fresh raspberries
Combine tequila pineapple/vanilla bean infuse, margarita mix, and raspberry liquor in a shaker with ice and shake well until chilled. Pour into glass with fresh ice and top with raspberries.