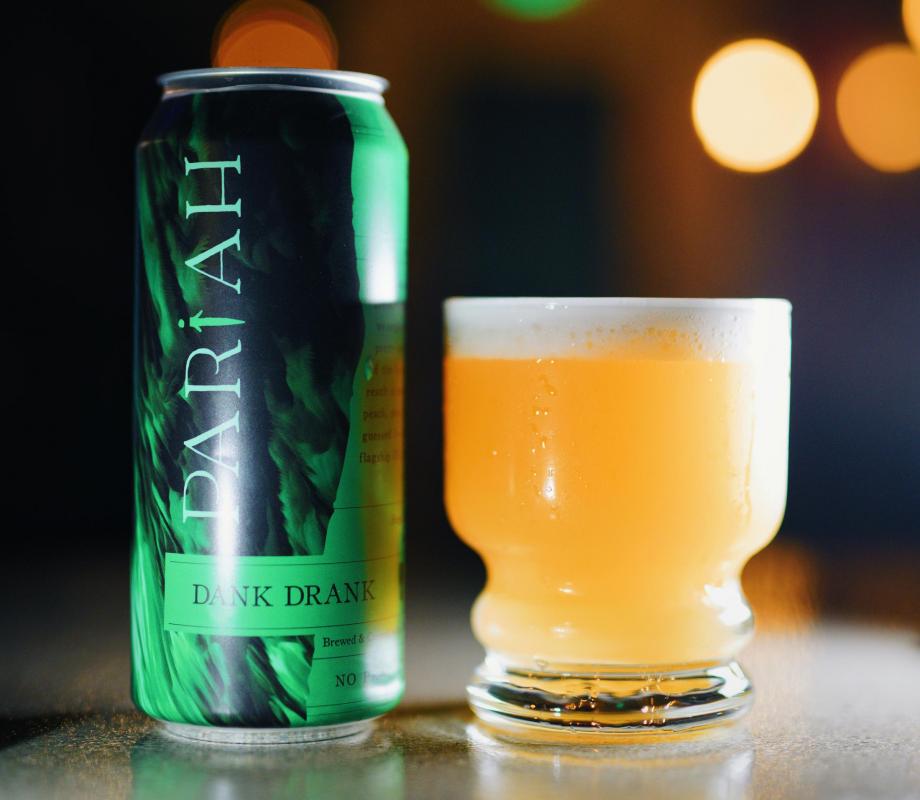 —Courtesy of Pariah Brewing Co.
More suds are headed to Hampden.
Pariah Brewing Co. plans to debut this fall inside 1700 Union Avenue, the former home of Union Craft Brewing before it expanded to its current facility at Union Collective in Medfield. The new-to-Baltimore brewery hails from San Diego and opened there in 2017. Last year, it hit a production capacity at its California digs, meaning the time for expansion had arrived.
But why Maryland? Pariah founder, co-owner, and brewmaster Brian Mitchell grew up in Prince George's County, and, along with that connection, the brewery was looking to strengthen its bi-coastal operations, as it already distributes in Maryland and Delaware, in addition to California and Arizona.
"We'd been looking for a larger facility for some years now and had looked at a couple of different states, but nothing really panned out," says Christa Mitchell, Pariah's chief operations officer and Brian's wife. "We want to make sure we're able to service distribution opportunities on the East Coast that we either currently have or want to have."
Then the Pariah team saw that the folks at Union had listed their old brewhouse, and the equipment there was ideal for their expansion.
"At that point, it was destiny—the expansion opportunity turned out to be more of a homecoming," Christa says.
For those who might be unfamiliar with the old Union facility, the nearly 7,000-square-foot space includes an outdoor patio and parking lot ideal for gatherings and special events. And Union's former equipment there, which Pariah purchased, will allow them to immediately double their brewing capacity. (For context, Pariah's current space in San Diego, which will remain open, is 1,900 square feet.)
Design details for the Hampden taproom are being kept under wraps for now, but Christa says Baltimore beer lovers can expect something unique and elevated.
"We definitely want to make it a warm space, somewhere that you feel comfortable," Christa says. "But when you walk in, you're certainly going to know that this is a Pariah space. It'll look vastly different…I think it'll be exciting [for people] to see that conversion."
At Pariah's San Diego facility, it's important for the brewery to provide a platform for local makers, musicians, and artists, and Christa says the team "looks forward to replicating that for artists in Baltimore and the surrounding areas."
But the beer will take center stage, of course, with options including the aptly labeled "Only 90s Kids Will Get This," a double IPA brewed with Citra and Apollo hops, or the "Passion of the Kiwi," a sour Berliner Wiesse brewed with Kiwi flesh, passion fruit, and pink guava. Plans for food service to pair with Pariah's brews are still being discussed.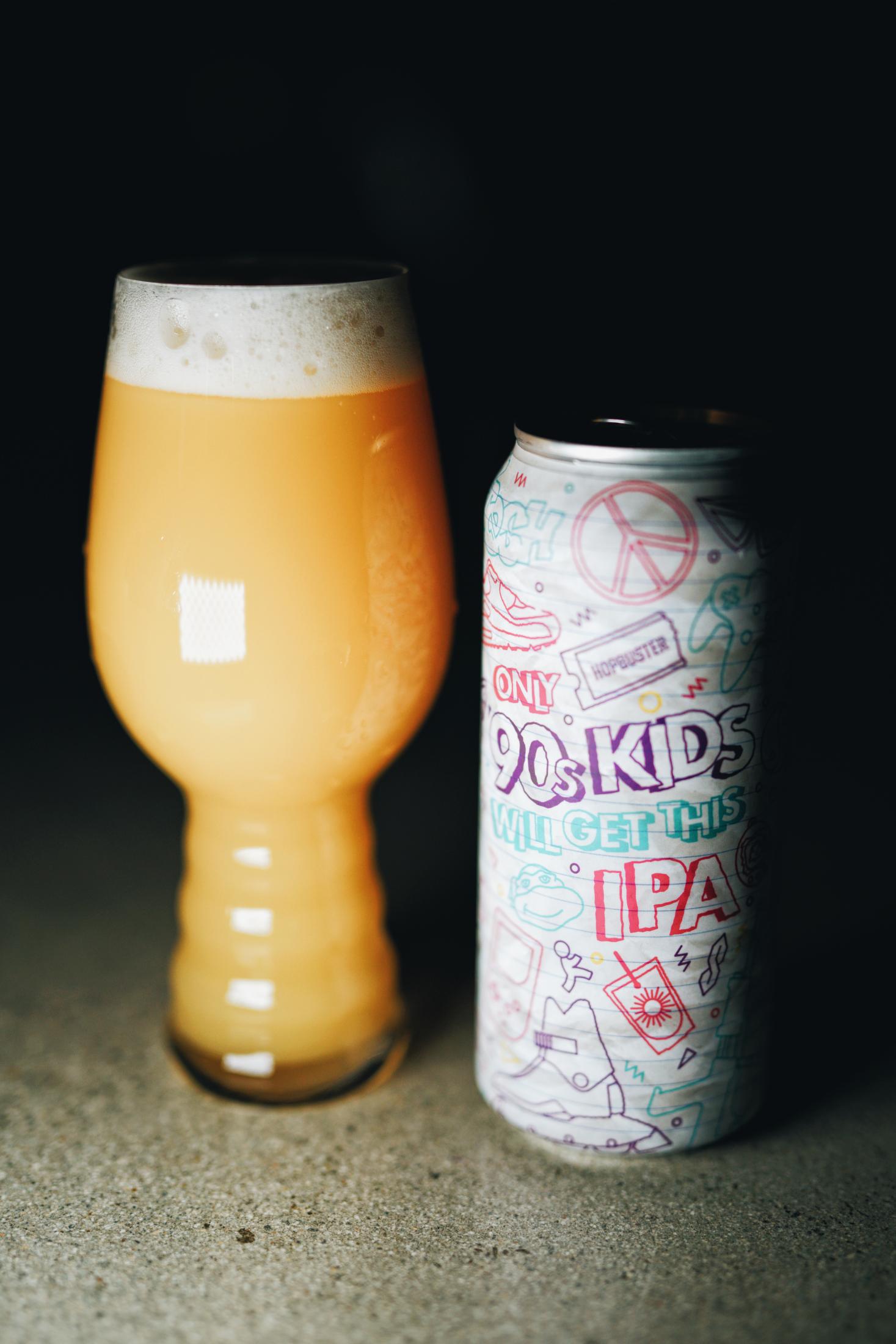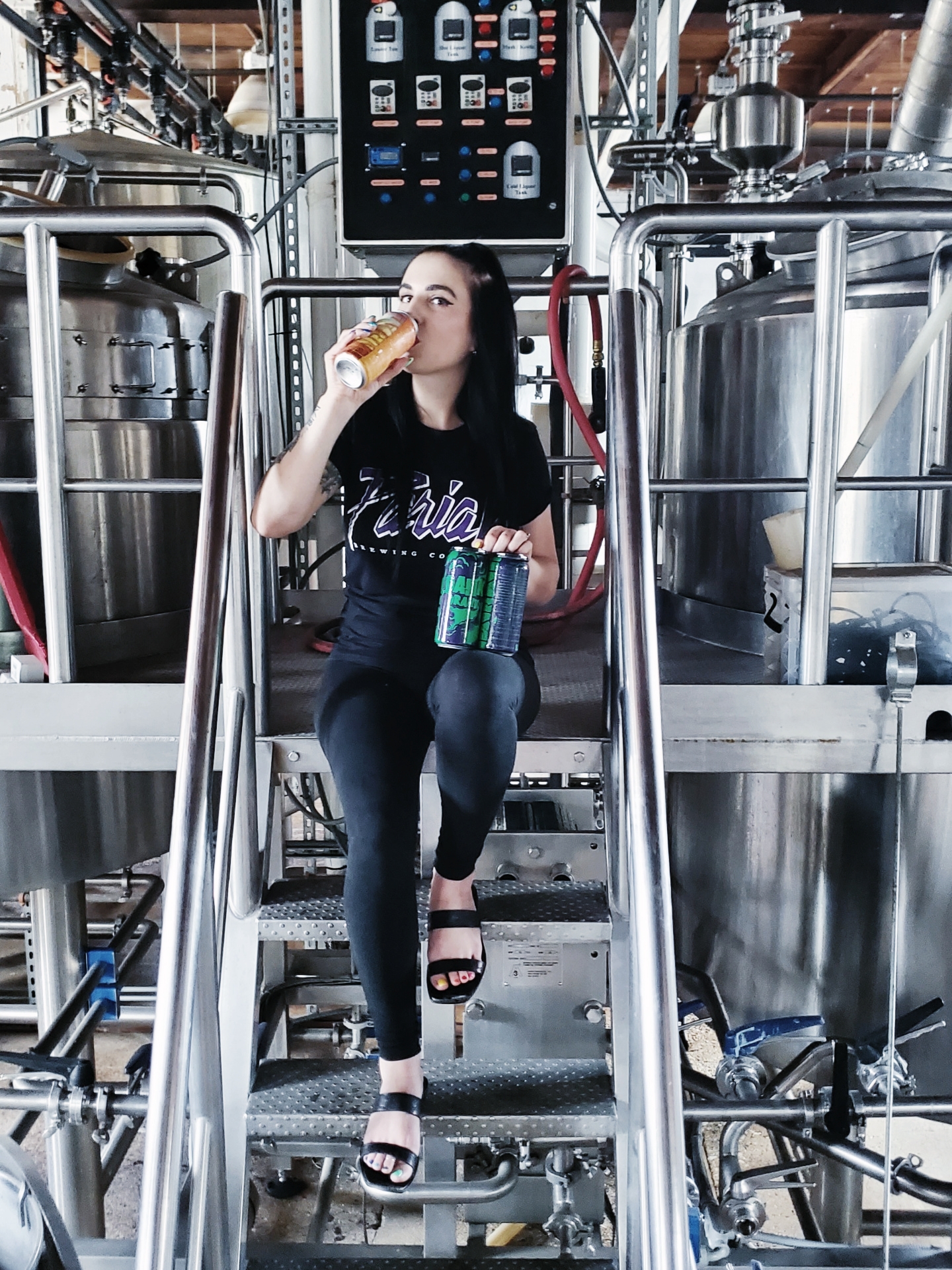 Christa, who relocated to Baltimore in May, says Pariah has joined the Brewers Association of Maryland, and the team has been connecting with other breweries and their owners around the city, including places like Brewer's Art, Waverly Brewing Co. and, of course, Union Craft Brewing.
"Every brewery is really doing their own thing, and the beer's fantastic," she says. "It's great to see the variety. Breweries are really taking what they do best and running with it, and I think that's profoundly done here, which is awesome."
And as Pariah moves closer to an opening date in the fall, the brewery wants Baltimoreans to know that its operation here will be more than beer. 
"We want people to come in and feel comfortable and know that it can be an educational experience, as well," Christa says. "We want beer to be there for everybody."
For its initial can release once the new spot opens, Pariah will work with local nonprofit Made in Baltimore. More details on that are forthcoming, but Christa says, "We're excited to kick off with something that will give back to the community."