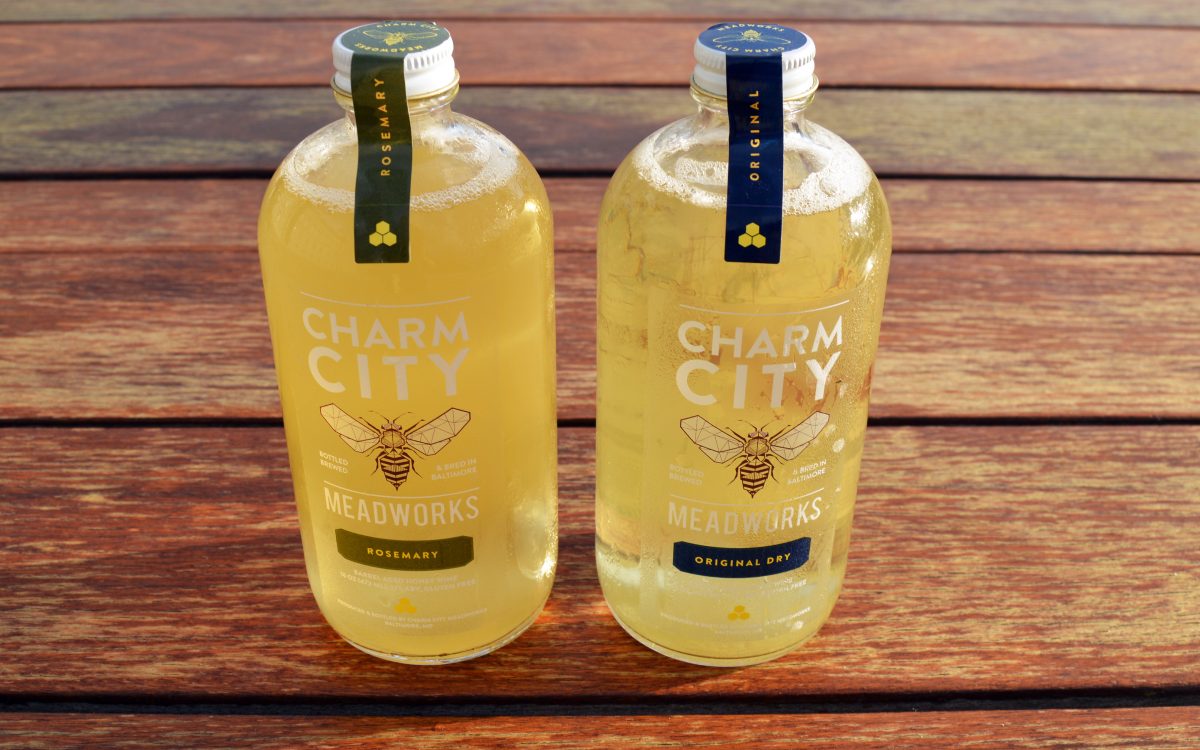 Charm City Meadworks
Back in college, James Boicourt took up a pretty unusual hobby: beekeeping. Boicourt said he got interested after taking an entomology class and it grew from there. With his new-found love of honey and existing passion for home brewing, he started making mead.
"What was on the market at the time was pretty terrible," he says. "It was mostly novelty products that were cloyingly sweet. Almost immediately, I started making something better."
Fast-forward a few years and Boicourt, along with partner Andrew Geffken, have launched Charm City Meadworks. The products are created out of a facility near Curtis Bay and the honey is sourced just up the road from Dutch Gold in Lancaster, PA. To date, the company has seven different products and, starting tonight, is opening up its facility for tours and tastings.
Boicourt explains that mead-making is a "cold process," similar to wine. Basically, they mix honey, water, and yeast, allowing that to ferment in tanks for a couple months, and then aged in barrels for an additional three months.
Charm City's mead products are divided into two categories: stills and drafts. The still line has a higher ABV and is fairly dry, like a white wine. That category contains flavors like the original, rosemary, and cinnamon. The draft meads are carbonated and have an ABV around 6.9, more like a cider or craft beer. A current popular draft is Retire by the Fire with cocoa nibs, vanilla, and cloves.
"Our biggest push is to show people that mead can be an exciting stand-alone drink," Boicourt says. "That being said, they are versatile and you can mix them in cocktails."
In fact, a few bars around town already have Charm City Meadworks on draft or have incorporated it into cocktails, like Pen & Quill, Fork & Wrench, Liam Flynn's Ale House, and Rocket to Venus. The product is also available to purchase at various liquor stores and on site and its facility, where tours and tastings begin tonight from 5-9 p.m.
Additionally, Charm City Meadworks is planning upcoming events (including a special mead night at Rocket to Venus on February 26), returning to the Fells Point Farmers' Market, and adding more products to its roster—all in the hopes of changing people's perceptions about mead.
"Mead was the earliest fermented beverage, so there is that association with ancient cultures." he says. "But we're excited to get people down here and get it in their hands. The product is what we rely on to change people's impressions about mead."