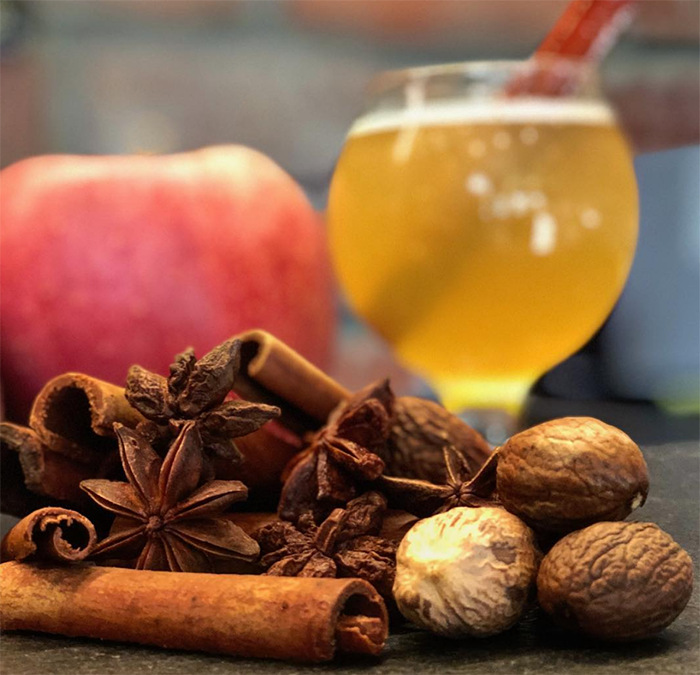 USACM
For most of us, cider conjures up images of fall hayrides, pumpkin patches, and cinnamon and cloves on the stove top. But, in fact, cider is a booming year-round business, mimicking nationwide trends in the craft beer and local spirits industries.
That's why the U.S. Association of Cider Makers (USACM) started a modest get together in Salem, Oregon, in 2011 as a way for a couple-dozen cider makers to connect and talk about industry hurdles. Now, CiderCon has blossomed into a week-long convention full of tastings, tours, and educational workshops taking place January 30-February 2 in Baltimore.
"Baltimore is definitely on the radar as a burgeoning food and drink city," says USACM executive director Michelle McGrath. "Plus, the city is conveniently located near several great cider communities like Frederick and Washington D.C."
The main conference, at the Marriott Waterfront in Harbor East, is meant for association members to connect, network, and gain an education about the cider industry, which has seen a 500 percent increase in sales since 2011.
"The biggest reason for growth was that gluten-free products became a huge focal point for the health-conscious consumer," says Sara Sherrer, co-owner of Graft Cider in New York (and whose dad owns Millstone Cellars in Monkton). "There's a lot of really great orchard land in this region and a lot of these awesome cideries and producing creative blends."
CiderCon will feature more than 30 public events around the city including food pairings, tap takeovers, and chances to meet cider makers. There will be regional representation from places like Distillery Lane in Western Maryland and Anxo in D.C., as well as bigger players like Angry Orchard and the New York Cider Association.
"The cider industry is unique in that we take a big tent approach," explains McGrath. "We're all about everyone drinking more cider, no matter if that comes from national or regional brands."
Some special events to look out for include a showcase at B&O Railroad Museum where guests can sample more than 75 ciders, an oyster pairing dinner at Dylan's Oyster Cellar, an Angry Orchard takeover at Max's Taphouse, a cider social at Charm City Meadworks, and a Graft Cider release party at Wet City.
"To me, Wet City is one of the better craft beer bars in the city," Sherrer says. "And there's a lot of crossover from people drinking craft beer starting to get into cider. We want to tap into that explorative market."
Other elements of the week-long cider celebration include tours of regions, like Frederick and Adams County, Pennsylvania, where cider is really booming. All in all, McGrath hopes that CiderCon helps bring together the maker community, as well as broaden horizons for the average drinker.
"The biggest misconception is that people say they think cider is too sweet or too tart," she says. "But we know that the variety of cider is as big as wine or beer—and are using a lot of the same techniques. There is definitely a cider out there for everyone."