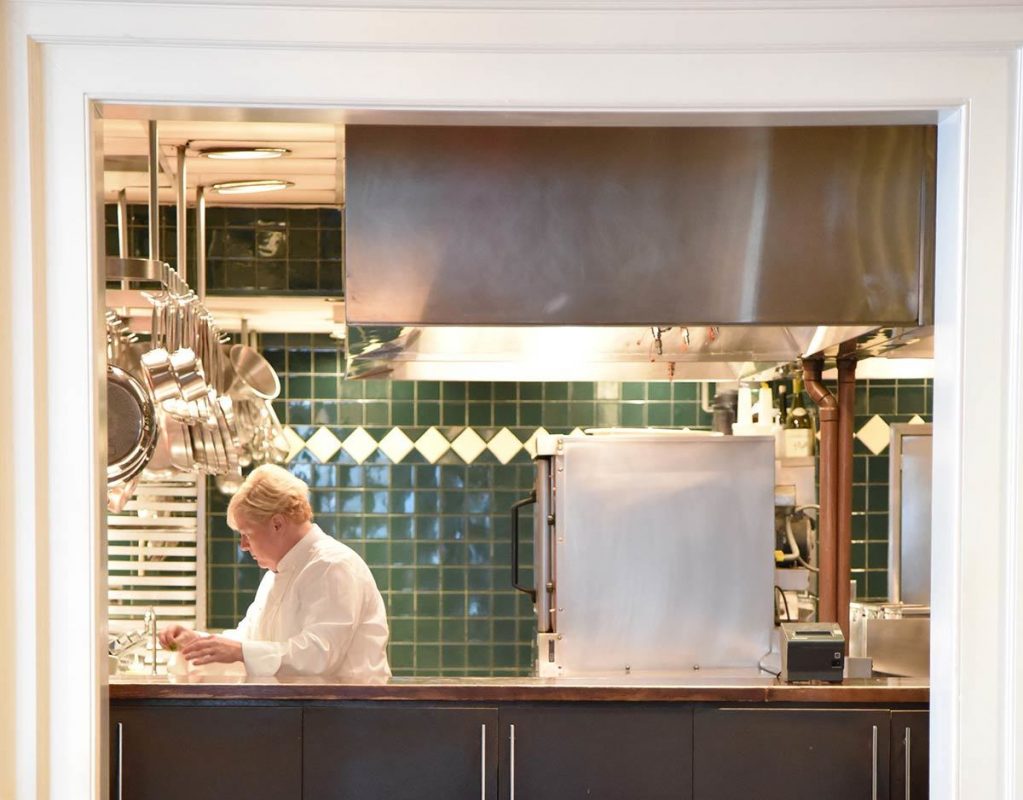 Foreman-Wolf
Maybe lucky number seven will come in handy for Chef Cindy Wolf, who yet again was named a James Beard semifinalist for Best Chef Mid-Atlantic. Wolf is being honored for her work at Harbor East Lowcountry restaurant Charleston for the seventh consecutive year.
"I am so excited, but there is one more step," Chef Wolf told us, referring to the narrowed down finalist list that comes out on March 14. "I am happy that my kitchen and front-of-house staff at Charleston are being recognized for their hard work."
As a seasoned vet of the James Beard Awards gala—taking place on May 7—Wolf says she doesn't have many pre-show rituals, except for enjoying the great food and drink in the city of Chicago. She does, however, always purchase a new dress for the occasion.
"I was thinking I may buy a cocktail dress this year," she says. "I bought shoes in Paris in the fall and would wear those."
Though not superstitious, Wolf does always think about what she might say if she were to take home the big prize. 
"I think about the people that have helped me in my career—my father, family , Marcelo Vasquez, the chefs in Charleston where I did my apprenticeship, and also my cooks and Tony," she says. "And I think about what might be an important message for people thinking about getting into the business."
Wolf is the only Baltimore chef to be recognized, but is up against another Maryland chef in her category—Tony Conte of Inferno Pizzeria Napoletana in Gaithersburg.
"What a great Thursday," the Howard County restaurant exclaimed on its Facebook page. "We're extraordinarily grateful to be listed among these other tremendous culinary greats."
Best of luck to all the dining dynamos who were named as semi-finalists today, but our fingers are crossed extra hard for Chef Wolf.