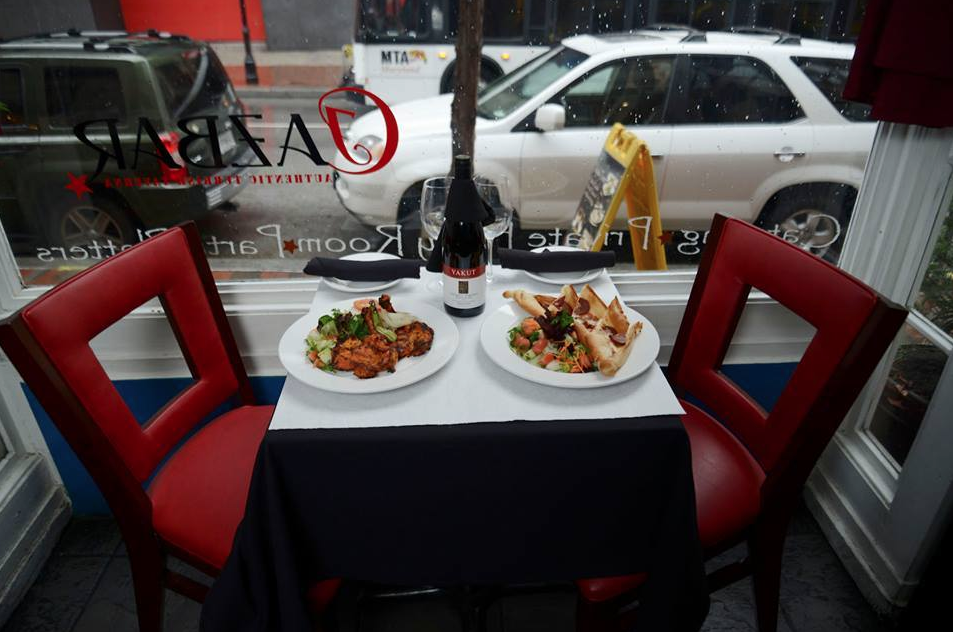 Courtesy of Baltimore Restaurant Week
As tempting as it sounds to curl up by the fire and forget your winter worries, who can resist two weeks of discounted fun at some of the most popular spots in town?
Baltimore City Restaurant Week has been making a name for itself for years, serving up gourmet eats on reduced prix-fixe menus. But this time around, the most delicious week of the year is only a small part of a greater promotion to get people out and about.
From February 15-28, not only will city eateries be showcasing discounted fare, but dozens of other attractions, hotels, and retailers will be offering cheap deals as part of Visit Baltimore's "Absolutely Febulous" promotion.
"Winter is a time where people tend to hunker down and develop cabin fever, so the genesis of the idea came from figuring out how to get people out of the house," says Sam Rogers, Visit Baltimore's executive vice president.
With specials ranging from a complimentary Visa gift card for guests who book a "stay-cation" at hotel hotspots like The Lord Baltimore Hotel, to reduced prices on merchandise at shops in Hampden and Fells Point, and even buy-one, get-one promotions for attractions like The American Visionary Arts Museum and the National Aquarium, now's the time to cross some things off of your Charm City bucket list.
And, of course, in typical restaurant week fashion, diners will be able to indulge in two-course breakfast and lunch offerings for $15, and three-course fixed dinner menus for $20 or $30 at more than 100 participating downtown restaurants.
To check out all things "Febulous" click here.