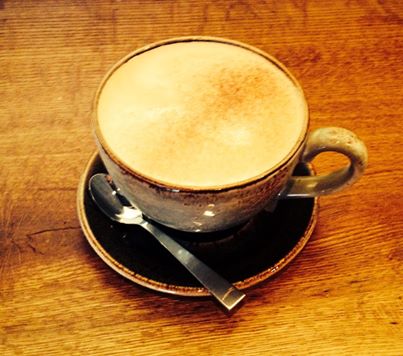 Cunningham's (via Facebook)
Fans of Cunningham's restaurant in Towson will be able to enjoy offerings beyond dinner and cocktails. Cunningham's Café and Bakery, located below the restaurant, is celebrating its grand opening on Wednesday, March 26, with a menu geared toward breakfast, lunch, and pastries.
Fresh bread, a scrapple sandwich, and house-smoked salmon on an everything bagel are just a few of the breakfast options. The lunch menu includes familiar items like BLTs and turkey wraps, along with more unusual fare, such as curry-apple salad and porchetta.
The café also offers a variety of pastries, like scones and muffins, which can be paired with specialty drinks, including a cinnamon-toast latte and an espresso with wildflower honey.
Like the restaurant, many of the ingredients used at the café are locally sourced from the owner's Cunningham Farms in Cockeysville.
The café will be open daily, from 7 a.m.-5 p.m. on weekdays and from 8 a.m.-3 p.m. on weekends.