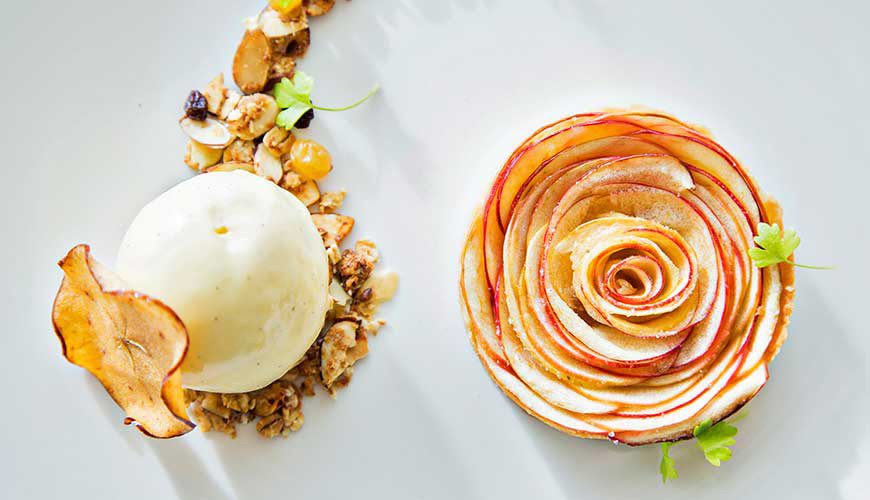 Courtesy of Cunningham's
The newest member of the Bagby Group family will be celebrating fall's bounty of Maryland growers with its first ever pop-up dinner at Cunningham's Café & Bakery on Saturday, Oct. 25 at 6 p.m.
In keeping with the restaurant's traditional farm-to-table vibe, Cunningham's chefs will be preparing a three-course meal (parts of which are sourced from Cunningham's own Cockeysville farm) that will begin with artisanal cheeses, house-made pickles, fresh-baked breads, local jams, and porchetta. Also on offer: an amuse-bouche of butternut soup topped with a house-made nutmeg marshmallow. For the main courses, guests will be served Parisian gnocchi with shaved pecorino, and braised short ribs with butternut squash and horseradish whipped potatoes. Seasonal fruit pies and tarts with fresh ice cream are the featured desserts.
The prix-fixe menu also includes The Brewer's Art and Union Craft Brewing beer pairings to compliment the rich flavors of the fare.
Tickets for the pop-up feast are $39 and can be purchased online in advance.