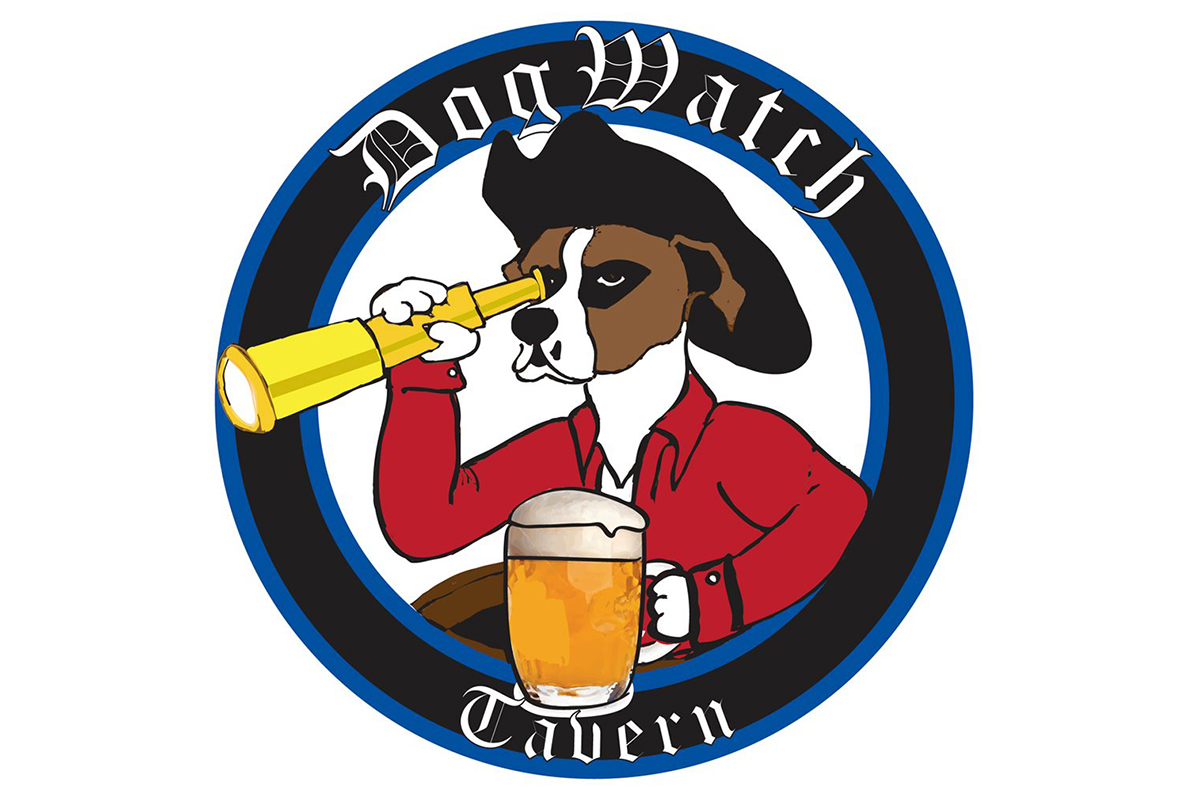 DogWatch Tavern, a new bar bar in Fells Point, opened in late September in the old Reefers space on Broadway. Owner Marka Browning (former bartender at nearby J.A. Murphy's) bought the space and did a complete overhaul of the interior. Once was a Caribbean-themed tiki lounge is now a modern, renovated, neighborhood bar with a bright red and black motif.
The tavern—which is huge at three rowhomes wide—is very obviously dog-themed, from the name to the branding (and even the bathrooms are divided into "squatters" and "leg lifters"). There is a sports bar feel to the place, with an arcade bowling game, large flat screen TVs, and a pub grub menu.
The night that we went, I tried some bar food staples, wings and buffalo chicken dip, which both lived up to their filling, spicy potential. There's good beer on tap, including Fat Tire Amber Ale, and the bar carries NHL and NFL packages. There are also self-serve beer taps at the bar, a trend that keeps popping up.
What's probably coolest about the new spot is its sheer size. There are tons of different areas to hang out for dining, shooting pool, lounging on leather couches to watch the game, or just hanging out at the bar. Where as many places in Fells Point (and the city in general) tend to feel confining, DogWatch is nice and open—making it an oasis in itself, without all the corny palm trees of its predecessor.
The bar is hosting a holiday bar crawl (cleverly dubbed "Jingle Fells") on December 17 via Living Social.
[Image: courtesy of DogWatch Tavern's Facebook page]