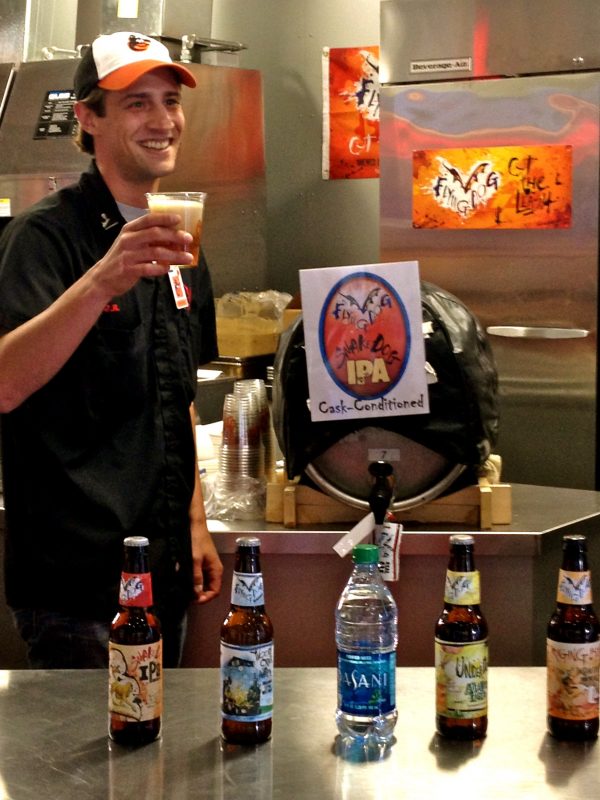 Photo by Jess Blumberg
This past weekend, I attended the first Firkin Friday event at Camden Yards. Every Friday home game, Flying Dog Brewery will tap a different cask-conditioned ale at its storefront on the lower level between sections 23 and 29.
According to Flying Dog, Camden Yards is one of only two stadiums (the other
being at AT&T Park in San Francisco) to feature a cask-conditioned
ale, which is a fresh and unfiltered beer that matures in in a 10-gallon
keg, aka a firkin. This progressive move is even being hailed by out-of-town beer bloggers.
Also, it's interesting to note that the Orioles approached Flying Dog
with the idea, a part of the organization's greater mission to provide
local drinks and food in the ballpark.
Friday night's event was a lot of fun, as the cask was tapped around 6
p.m. and we got to enjoy the crispest version of a Snake Dog IPA. For a
full schedule of the Firkin Fridays, see Flying Dog's website.