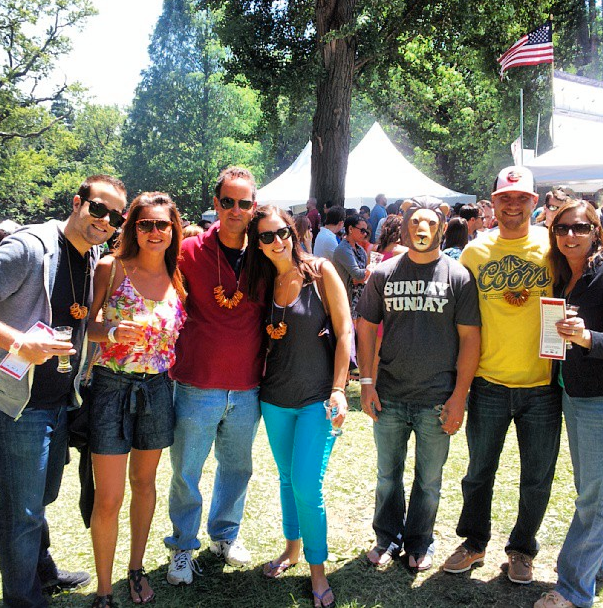 Maryland Zoo in Baltimore
Three-day weekends don't come around often, so we like to really take advantage of them. Luckily there are plenty of things to do in the Baltimore area besides just grilling on the roof deck or sitting in beach traffic. Here are our five picks.
The zoo may not seem like the likeliest place to throw a beer festival, but it works—especially in the bucolic setting of Druid Hill Park. This weekend (Saturday and Sunday from 1-7 p.m.), the Maryland Zoo in Baltimore hosts its annual "Brew at the Zoo" festival, which has gotten bigger every year and now boasts more than 80 varieties of beer. Guests can sip on local favorites like Flying Dog, Raven Beer, DuClaw, The Brewer's Art, and Sly Fox while taking in live music, artisan vendors, and even exploring the zoo.
If you want to get out of the city, consider the scenic drive to Cumberland where DelFest is in its sixth year at the The Allegany County Fairgrounds. Started by country musician Del McCoury, the festival highlights all things bluegrass with performances from the String Cheese Incident, Yonder Mountain String Band, Greensky Bluegrass, Carolina Chocolate Drops, and Béla Fleck and his wife Abigail Washburn. There will also be arts and crafts, a kids zone, and BBQ and craft beer—all with the backdrop of the Appalachian Mountains.
The NCAA Lacrosse Championship takes places this weekend at M&T Bank Stadium. On Saturday, the semi-finals will have Duke facing off against Denver at 1 p.m. and Maryland battling Notre Dame at 3:30 p.m, while on Sunday, the Division II and Division III schools will duke it out. Finally, the big national championship game takes place Monday. All we have to say is Go Terps!
Celebrating its 30th year, the Sowebo Arts and Music Festival will be back at Hollins Market this Sunday from noon-8 p.m. There will be tons of visual arts and crafts in the art show; live music from bands like the All Mighty Senators, Brooks Long & The Mad Dog No Good, and Fake Flowers Real Dirt; and plenty of food vendors (everything from oysters to Thai food to Italian ice). As always, there will be plenty of activities for the kids including sail painting and a puppet theater.
To kick off its farmers' market season, Boordy Vineyards is hosting the Good Life Festival on Saturday and Sunday from noon-5 p.m. With the price of admission, guests can enjoy six wine-tasting samples including some newly released spring wines and a wagon tour from the vineyards. The Baltimore Shakespeare Company will give a one-hour performance and live music will be provided by High Strung Bluegrass Band and Free Range Blue. Local vendors like Clementine and Popsations will provide food and snacks throughout the day.