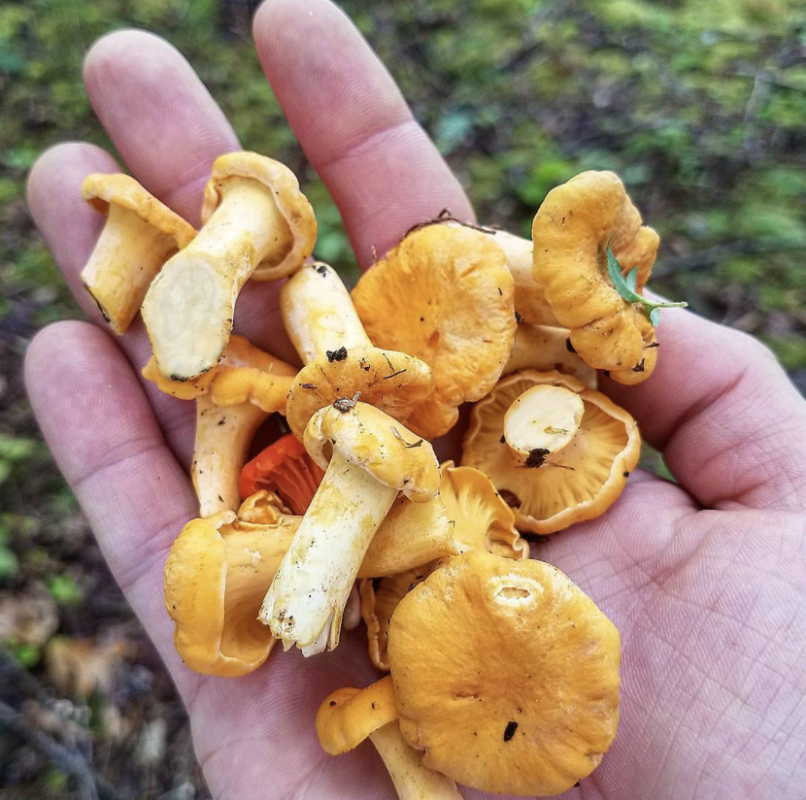 @chefinitup via Instagram
Just over a decade ago, a 22-year-old Chris Amendola was working alongside James Beard Award-winning chef Sean Brock at his restaurant McCrady's in Charleston, South Carolina. While assisting Brock with gathering mushrooms and plants in the woods, his love of foraging began.
While working in Massachusetts a few years later, Amendola met Evan Strusinski, the forager for the famed Momofuku Group, which has several international restaurants.
"He took me out a few times and taught me a lot," Amendola recalls. "After that I just remember getting books and spending countless hours in the woods—wandering around and searching for mushrooms, looking them up, and trying to identify what was what."
Amendola—who moved to Baltimore five years ago and has since worked at local dining destinations including Fleet Street Kitchen and Waterfront Kitchen—is now showcasing his passion for foraging at a spot of his own.
"It's exciting that it's all mine," he says. "It's going to be a little different getting used to the fact that whatever I say goes. But it's something that I've been looking forward to for years now."
The 28-seat restaurant, aptly named Foraged, will open in the former Arômes space on Chestnut Avenue in Hampden later this month. Amendola says he used to deliver his foraged ingredients to Arômes chef/owner Steve Monnier, who is now preparing for a new venture. (Monnier's new bistro, Chez Hugo, is expected to open downtown in the coming months.)
"Since I first walked in there, I've been in love with the space," Amendola says. "I loved the small, intimate dining room and all of the charm that Steve put into it. It was kind of what I always pictured for my first restaurant."
Though the menu is still being fleshed out, Amendola says that it will be heavily influenced by what he gathers in the woods, and include both large entrees and smaller plates meant for sharing.
Since it's currently off-season for foraging, the chef's opening menu will rely heavily on winter crops from local farmers including greens, potatoes, and root vegetables. But, come spring, he says that he will be out in the woods at least three times per week.
Not only will the menu feature ingredients from Amendola's outings, but it will also incorporate edible flowers and herbs grown from a hydroponic garden installation on one of the restaurant's walls.
The chef says that, overall, he wants the spot to be a convivial atmosphere (it will be BYOB until its liquor license is approved) for diners to experience his hyper-local philosophy.
"I want people to feel relaxed and enjoy their time," he says. "Not quite like a fine-dining restaurant, but something a little more fun and casual. And I want them to really enjoy what each season has to offer."