Fun Bottles of Wine to Pick Up for Thanksgiving This Year
Here are our picks for an eclectic approach to Thanksgiving pairings.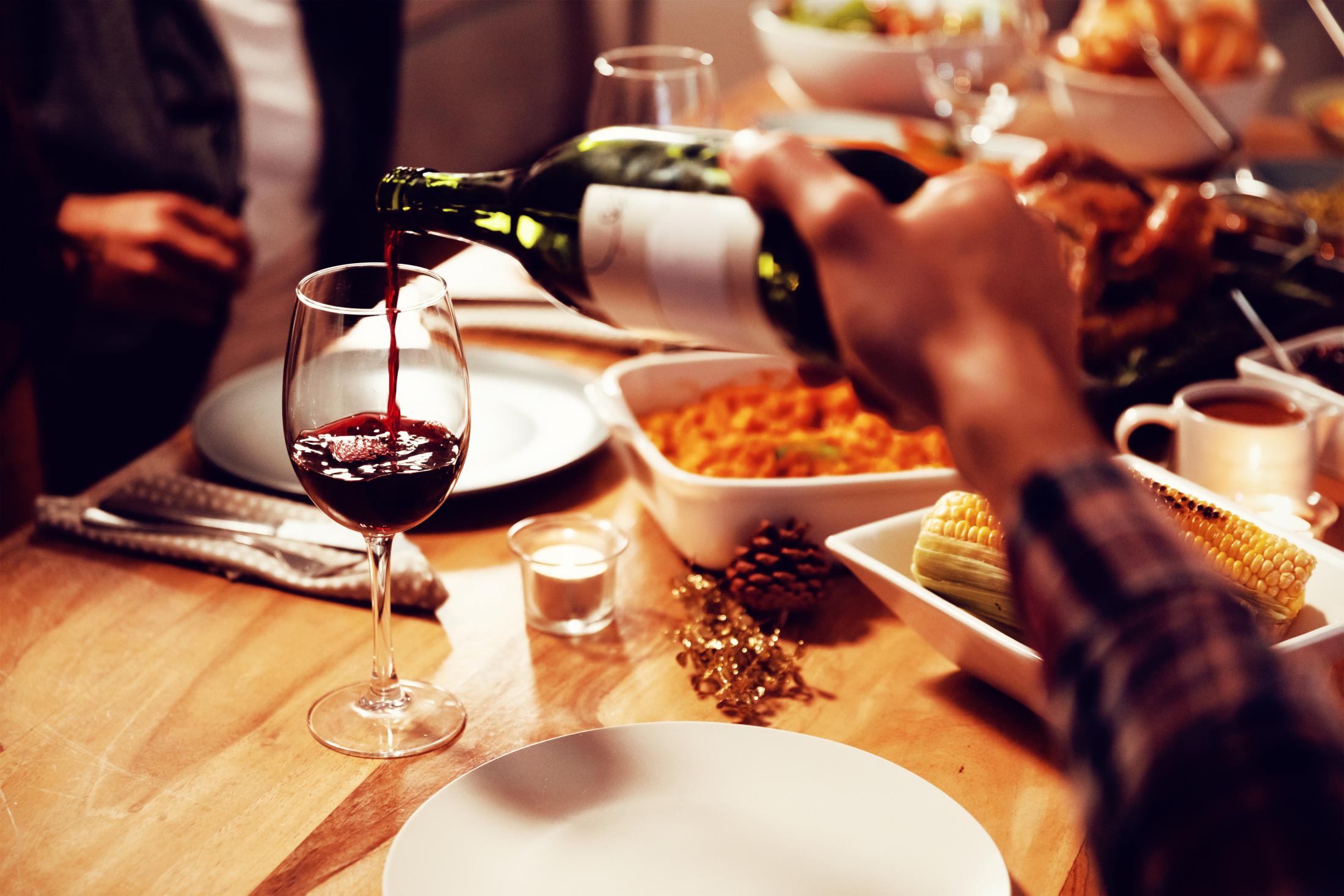 Can we all agree that Thanksgiving is a perfect holiday? It's weighted toward family and reflection, so it is spiritually uplifting regardless of faith. And of course, it all orbits the gravitational mass of the dinner table offerings. We understand if you're ambivalent about turkey, but it's the accompanying fare that makes the meal great. It also allows for fun wine pairings, so here are our picks for an eclectic approach to Thanksgiving fare.
G.D. Vajra NS Dalla Neve Rosé Extra Brut
($35, Winebow)
This sparkling rosé is unique in that it hails from the Piedmont region of Italy, an area known for long-lived red wine, not for sparkling wine production. G.D. Vajra enjoys a reputation for being among the top producers in the Barolo zone, home to the best Nebbiolo grapes. No surprise, this has made Nebbiolo blended with Pinot Noir a traditional component of Champagne. It offers electric notes of strawberry and a dash of apple. It's juicy but not sweet, just a delicious sparkling wine that happily pairs with a range of flavors.
Le Vigne Eli Etna Bianco 2022
($30, Free Run Wine Merchants)

Mount Etna is an interesting place to work vineyards. But the rich volcanic soils yield some of Italy's most captivating wines, so growers adapt to the occasional eruption to keep working. Le Vigne Eli is a passion project of legend- ary wine importer Marc di Grazia and named for his daughter Elena. The wine is made from the native Carricante grape and is bursting with ripe notes of pear, minerals, and citrus. It's light enough to dance with simple flavors without getting in the way of more complex dishes.
Domaine de la Mordoree Lirac
"La Dame Rousse" 2019 ($30, Kysela Pere et Fils)
Red wine can be the trickier match this month. Generally speaking, you want something on the juicy side but not super tannic or heavy, since there are also some delicate tones on the plate. Pinot Noir is a safe bet, and the wines of Beaujolais work well, too. Roughly equal parts Grenache, Syrah, and Mourvedre, this organically grown wine from Southern France also fits the bill. This lithely constructed wine neither dominates nor fatigues the palate. It will also go great with Friday's sandwiches.