Meet the Man Reviving the Famed Strawberry Pie He Once Made at Haussner's
Edward F. "Pop" Watson Jr. recreates the beloved dessert once a year at Eddie's of Roland Park.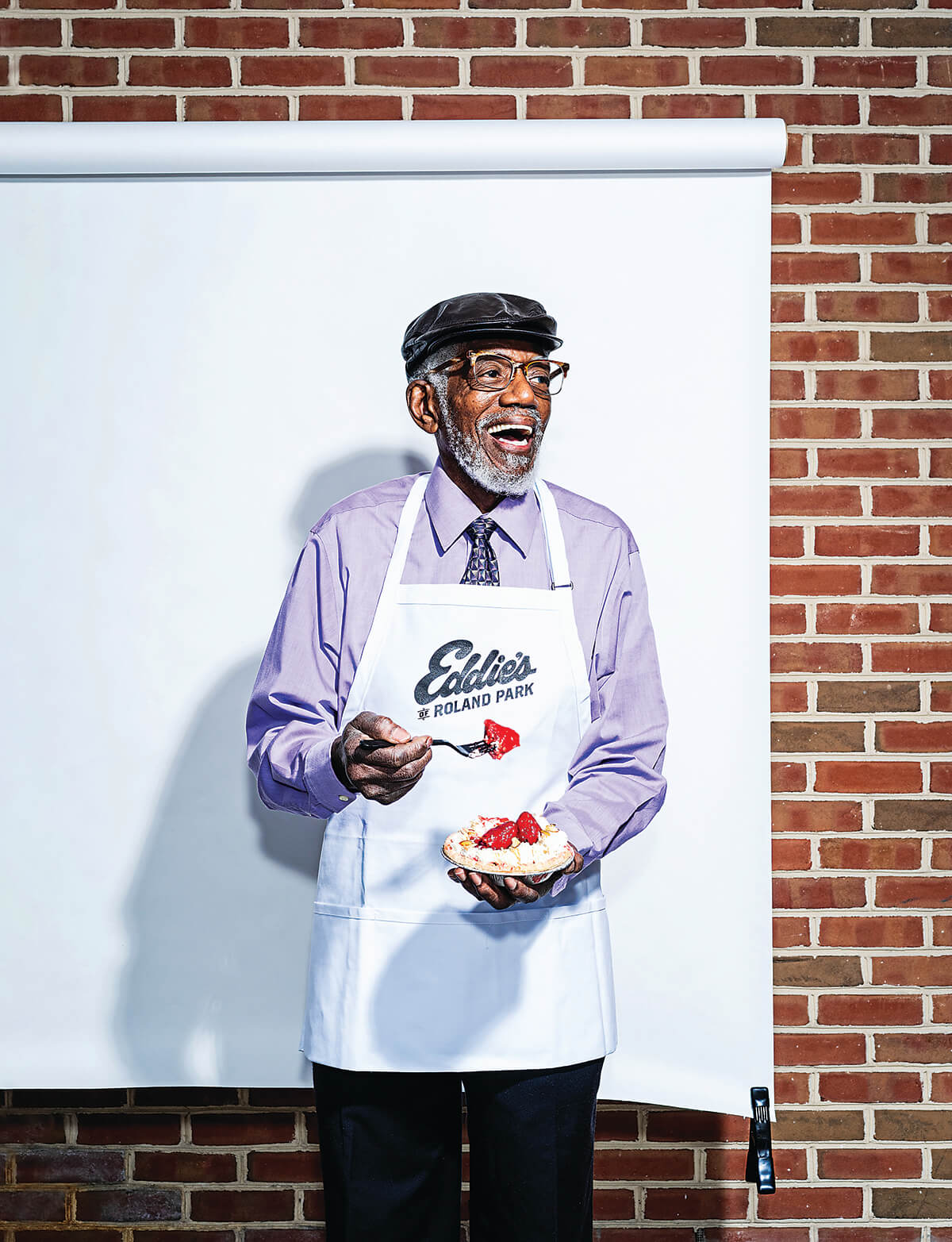 Baltimoreans still get nostalgic when talking about Haussner's Restaurant, the German eatery that closed in 1999. It may be gone, but it's not too late to get a taste of one of its decadent strawberry pies.
After the Highlandtown landmark shut its doors, a former supervisor and cook, Edward F. "Pop" Watson Jr., took his expertise to the Eddie's of Roland Park on Roland Avenue. Pop makes many of the store's savory dishes. Once a year, though, when the ruby-red fruit bursts onto the scene, he recreates Haussner's signature pie.
He recites his method like a craftsman: Prepare and bake a crust, add custard, arrange glazed berries, encircle the pie with whipped cream, and sprinkle it with toasted almonds and coconut.
"We sold a lot of them [at Haussner's]," he says. "People just loved it."
Pop, 83, has been cooking since he was a child in West Baltimore, taught by his grandmother. He formalized his training at a vocational school, then sharpened his skills at city spots like Cy Bloom's Place in the Alley—where Frank Sinatra, Johnny Carson, and others congregated. In the '80s, he landed at Haussner's.
Pop shares his memories of the restaurant: the lines of people waiting to get in, the walls of artwork, and his affection for Frances Haussner, who ran the restaurant with her husband, William, who started it as a lunchroom in 1926.
Candice Lane, Eddie's Roland Avenue catering manager, praises Pop. "He has that touch," she says. "It turns to magic."
Each spring, Lane fields requests for the storied pie. And customers regale her with their own memories—"I was a kid when I went there," "I remember those pies."