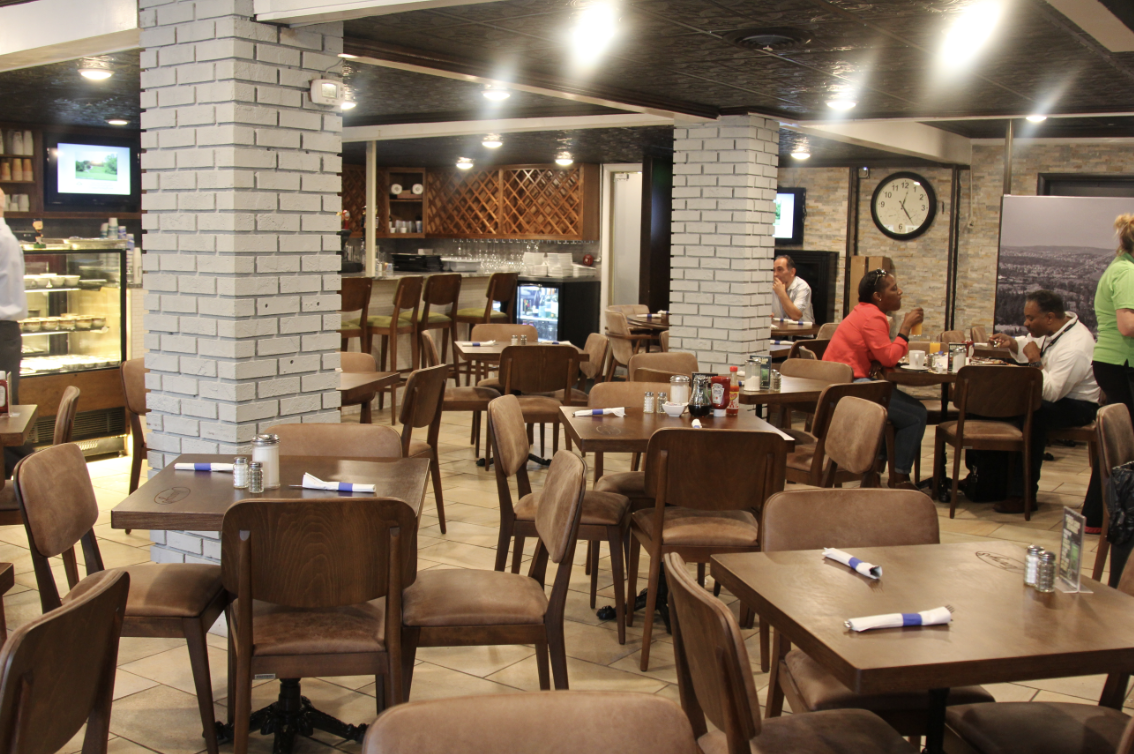 Photography by Lauren Cohen
For more than 70 years, state politicians, community leaders, and Fells Point residents alike have made Jimmy's Restaurant a part of their morning routine—frequently stopping by to enjoy a breakfast platter and requisite cup of piping-hot coffee served atop a paper placemat. 
And, although some have worried that the beloved breakfast-and-lunch spot will lose its charm under new management, new owner Rudy Keskin is committed to preserving the legacy of the South Broadway staple—which was established by the late Jimmy Filipidis in 1946.
"The reason I kept the name Jimmy's is because it's been around for 72 years," Keskin says. "It's about respect for the customers and the community. They want to see local businesses continue."
Keskin, a local restaurateur who owns Rudy's Mediterranean Grill in Columbia, officially took over the business earlier this year, and has since implemented a number of interior upgrades and additions to the menu. All of which will be showcased at a ribbon-cutting ceremony and grand reopening celebration held on Thursday, July 13 at 6 p.m.
"Adding to the greatness that is Jimmy's has been an amazing journey," Keskin says.  "We want to respect its history and the memories created inside its doors."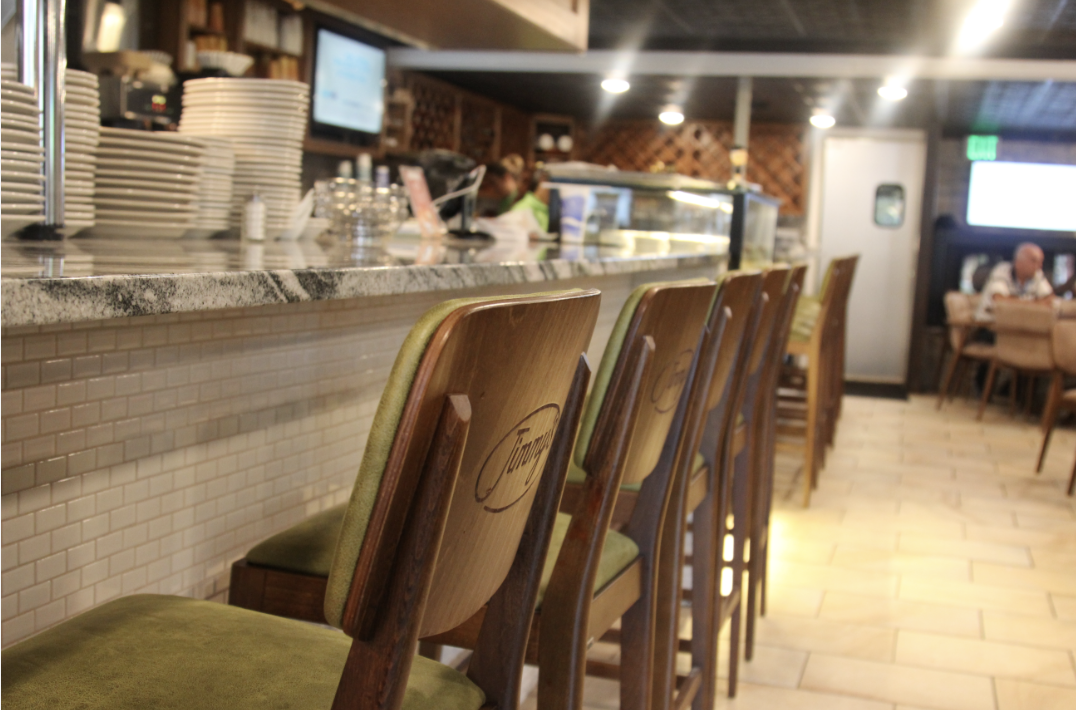 As second-generation Jimmy's owner Nick Filipidis—whom Keskin met through the local restaurant scene—began contemplating retirement five years ago, he knew he wanted to pass the torch to Keskin, who says he wasn't ready to take the plunge until recently.
"I wanted to focus on my other restaurant," he explains. "But last summer, [Filipidis] asked me, 'Are you ready now?' At that point, it was the right time."
While the diner will continue to serve its classics (think egg-and-meat platters, burgers, and eight-inch subs), Keskin has made it a priority to add dinner options to the menu—which now lists lamb chops, seafood dishes, pastas, ribeye, kebabs, whole bronzini, and a selection of housemade desserts. The eatery is now open for dinner service until 10 p.m. on weekdays (with happy hour running 4 p.m. until close), and the bar will operate until 2 a.m. on Fridays and Saturdays.
In addition to the menu tweaks, the restaurant's interior has also been touched up with new floors and ceilings, expanded counter seating, a full wine bar, and upgraded furniture custom made in Turkey. The spot, which now seats 93 people inside, also offers al fresco dining along Broadway Square.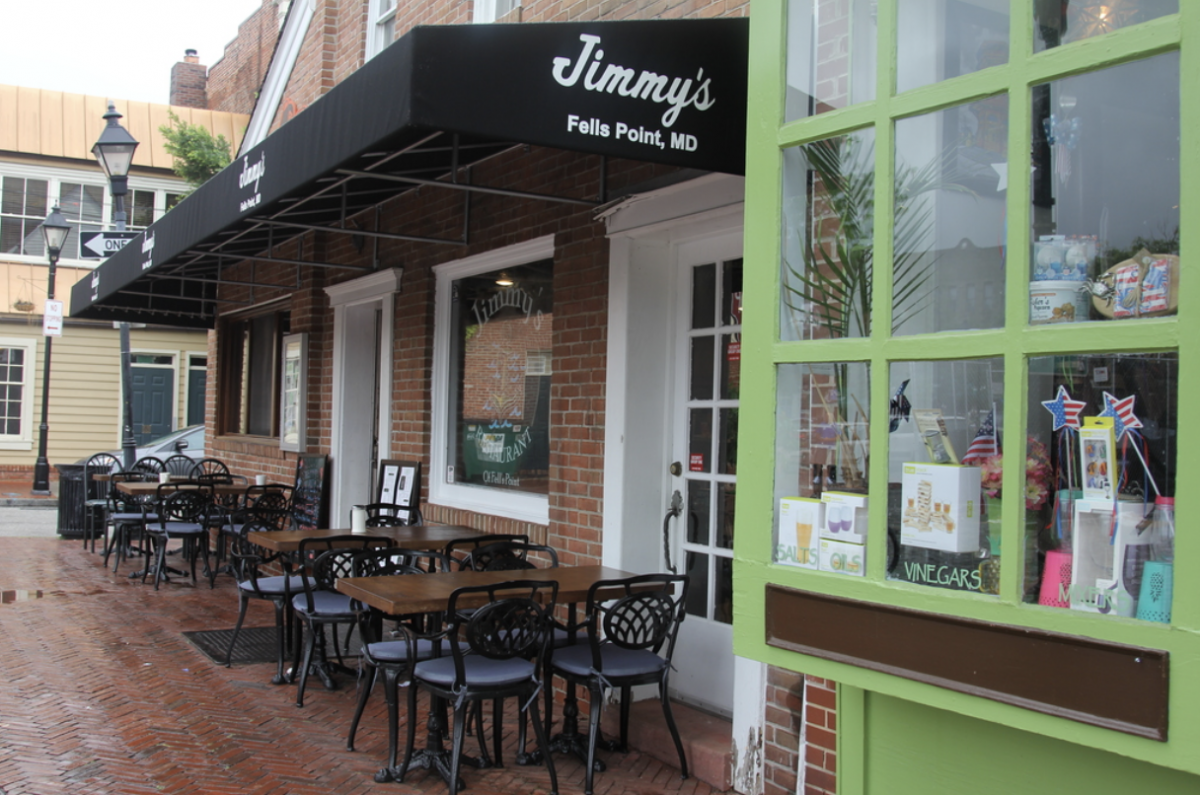 The grand reopening comes at a transformative time for the square, which has been under construction since February. Improvements being made to the site include additional benches, new greenery, and a second kiosk, as well as updated lights, drainage, and electrical systems.
Community leaders estimate the new square will debut before the annual Fells Point Fun Festival in October. Keskin notes that, in addition to serving regulars who have been frequenting Jimmy's for decades, he is excited to welcome new faces visiting the neighborhood once improvements to the square have been finalized this fall.
"It will be good for us and the entire community," he says. "Fells Point is such a great area with tons of history. Instead of people going to Annapolis or the National Harbor, we need to bring them here so that they can see that."