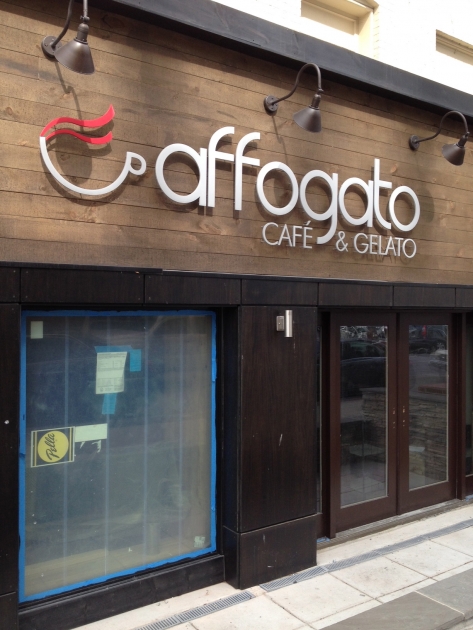 Suzanne Loudermilk Haughey
A section of the closed Milan restaurant on Eastern Avenue in Little
Italy is reopening as Affogato Café & Gelato within two weeks, its
new owner Alain Kalantar said today. But that's only part of the
project.
Alain, a D.C. restaurateur who has been in the
hospitality business for 20 years, is also renovating the rest of the
multilevel building into a full-scale restaurant that he's hoping will
be open in August.
He didn't want to share the details of the
concept at this time, calling it a "surprise." "A lot of money plus
hearts and souls are going into this," he said. "I'm looking forward to
my new city."
Milan opened to great fanfare in 2010 but closed due
to zoning violations two years later. The building, at the corner of
1000 Eastern Avenue and Exeter Street, has been vacant since.
The new café, pictured,
will carry several gelato flavors and spinoffs like gelato popsicles
and sugar-free options. A variety of specialty coffees will also be
offered. "I want to be a neighborhood hangout," Alain said.