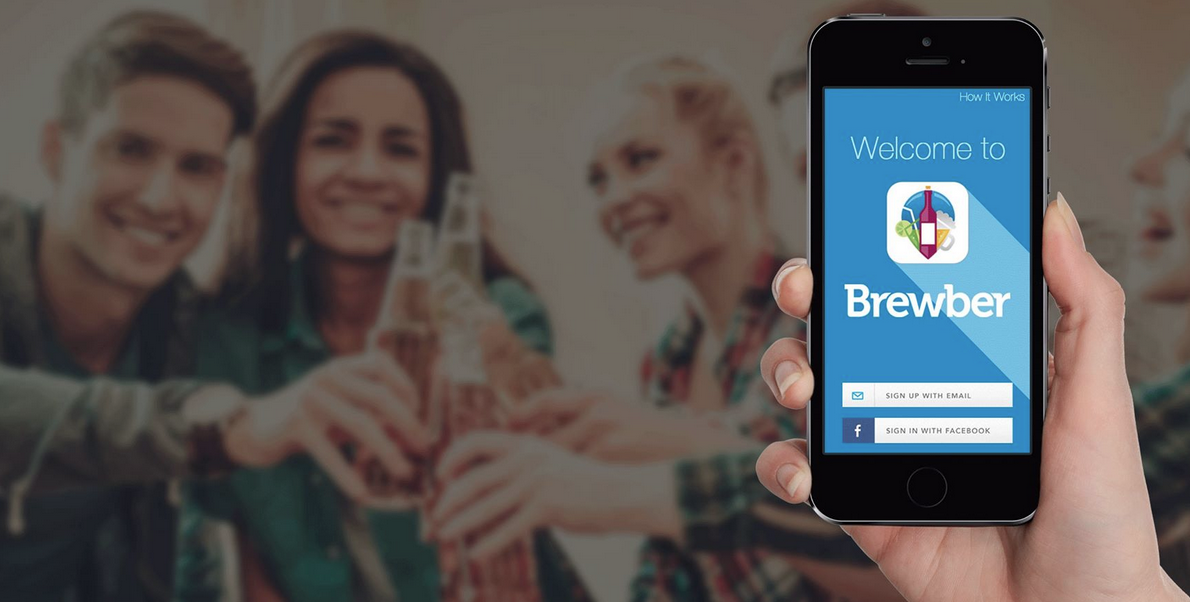 Courtesy of Brewber
A little while back, we told you about Drizly, the alcohol delivery app that launched in Baltimore in February. Even before that, Patterson Park resident Jon Robinson was talking to his co-workers at their start-up gig, saying "Wouldn't it be cool if there was an app that could deliver alcohol?" So the engineers got to work and, a year later, Brewber is doing a test-launch at Bo Brooks Lighthouse Liquors this weekend.
"I really want to stress that this is super beta testing," Robinson says. "We've done internal testing, but you never really weed out bugs until you put it out there. We also want to make sure Bo Brooks is comfortable with the amount of orders."
Today through Sunday, from 2-9 p.m., users can download Brewber from the App Store (it's currently only available on the iPhone), place an order from nearly the entire liquor store's inventory, and get it delivered with no fee. Because of the liquor store's location, the delivery area is just from Harbor East to Highlandtown. However, in about a month, Brewber is going to launch at multiple liquor stores and bars throughout the city and be available for both Android and iOS devices. There will also be a delivery charge of $5 and a $15-20 order minimum.
Similar to Drizly, and because of liquor laws, it will be the store employees doing the actual delivering. But, Robinson explains, the Brewber app will provide a much better user experience than what exists already with Drizly.
"We believe we're a much more efficient way to peruse the inventory," he says. "You can easily favorite items and also review them, so other users are more well-informed. We want to make it a more social experience."
Also, Robinson is hoping to partner with cocktail bars down the line, so that they can provide recipes for some signature drinks and users can buy the supplies through Brewber and make them at home. He also stresses he and his team's love for Baltimore.
"We really care about the city and are passionate about it," says Robinson, who has lived here for more than 10 years. "We really hope that resonates with our customers."