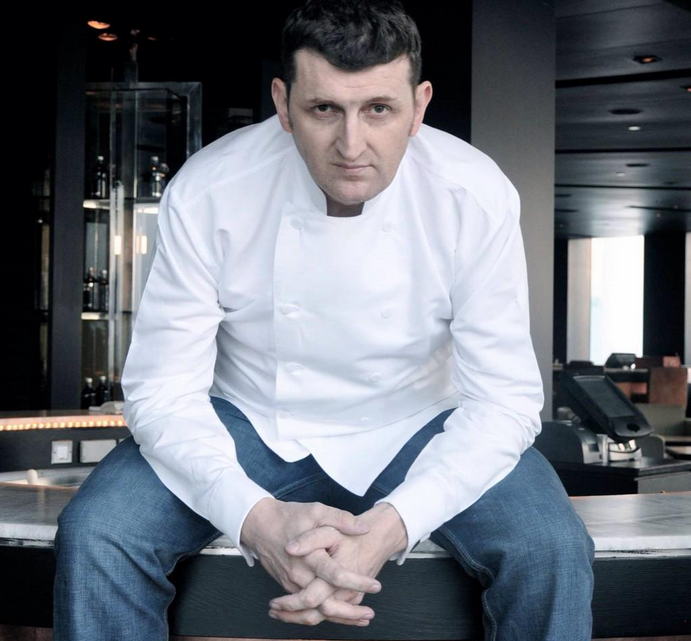 Courtesy of Frank Ziegler (@2000_ziegler)
A new executive chef will reign over the kitchens of the
Lord Baltimore Hotel.
Chef Frank Ziegler arrived from Thailand just two weeks ago to begin his gig at the helm of
The French Kitchen, LB Tavern, and LB Bakery.
The French-born chef replaces Chef Michael Carstens, who was hired last April.
Chef Ziegler comes to Baltimore having worked in various positions in kitchens around the world, with stops in Indonesia, India, Thailand, and France.
Additionally, he has worked at many of the world's most exclusive hotels and resorts, including stints at many Michelin-starred spots and five-star hotels such as the Wynn Resorts Il Teatro and Wing Lei in Macau, China, the Mandarin Oriental in Miaimi, and Pavillion LeDoyen in Paris.
Inspired by the flavors of his far-flung travels, Ziegler's long-term plan is to revamp the menu of the classic French bistro restaurants and bakery.
"I look forward to bringing flavors and ingredients to The French Kitchen from my travels including yuzu, ponzu, ginger, lemongrass, coriander root and honey," says Ziegler, who will also tweak traditional Maryland staples. "Spicy is not my thing, but I like to play a little with heat to to tease the palate. And I like to incorporate these ingredients into my dishes—for example, I make my crab cake with French Dijon mustard in addition to Old Bay."
Ziegler will also put an emphasis on local sourcing. "For me, product is of the utmost importance," he says. "The food has to taste good and that means getting the very best product for each season. I look forward to building close relationships with the local farmers and purveyors."