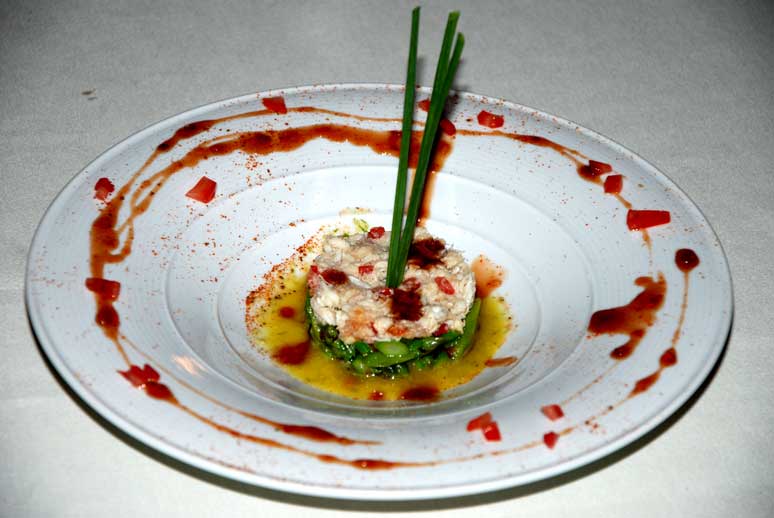 -Photo by The Mason Dixon Master Chef Tournament
For those who like a little heat in the kitchen, the fourth annual Mason Dixon Chef Master Tournament kicks off on June 16.
The 15-day tournament pits 16 regional chef teams one-on-one in a single-elimination competition. It will be held at the Inn at the Colonnade Baltimore.
Similar to Iron Chef America from the Food Network, the chefs will compete in a timed competition in which they'll create an appetizer, entree, and dessert for three expert judges.
The chefs are scored on creativity, presentation, and taste. In this bracket-style tournament, only one chef advances to the next round until it gets down to the finale on Aug. 24 when one chef will be crowned the 2014 Mason Dixon Master Chef.
Last year's winner was chef Neill Howell, who now owns Corner Pantry.
Gerardo Gonzales, Jake Hack, and Jeff Keeney are among the local chefs who are competing in this year's tournament.
Keeney from The Point in Fells in Baltimore has competed in the previous three years of the tournament, making it to the semifinals each year.
"The tournament made me a better chef," Keeney says. "I've been in the business since I was 13. It's really refined my cooking. This pushes me to do different things and get ahead of the curve."
Hack, a chef at Conrad's Seafood Restaurant in Perry Hall, competed in last year's tournament and made it to the second round.
"We really pride ourselves in unique blends of flavors and combinations of food that you wouldn't typically see together," Hack says.
The experience for Hack was invaluable.
"I think it's just a fantastic opportunity to work with a bunch of other great local chefs and have a good time," Hack says.
Guests can purchase general admission tickets for $25, which are on sale now. Ten percent of the proceeds from each ticket sold will go to Meals on Wheels of Central Maryland.
Other local competitors include Timothy Dyson of Bluegrass Tavern, Mark Tracey of Roland Park Place, and Kiet Philavanh of Basta Pista. A full list of the competing chefs is available here.