Dry One On
Get in the spirit with these faux cocktails.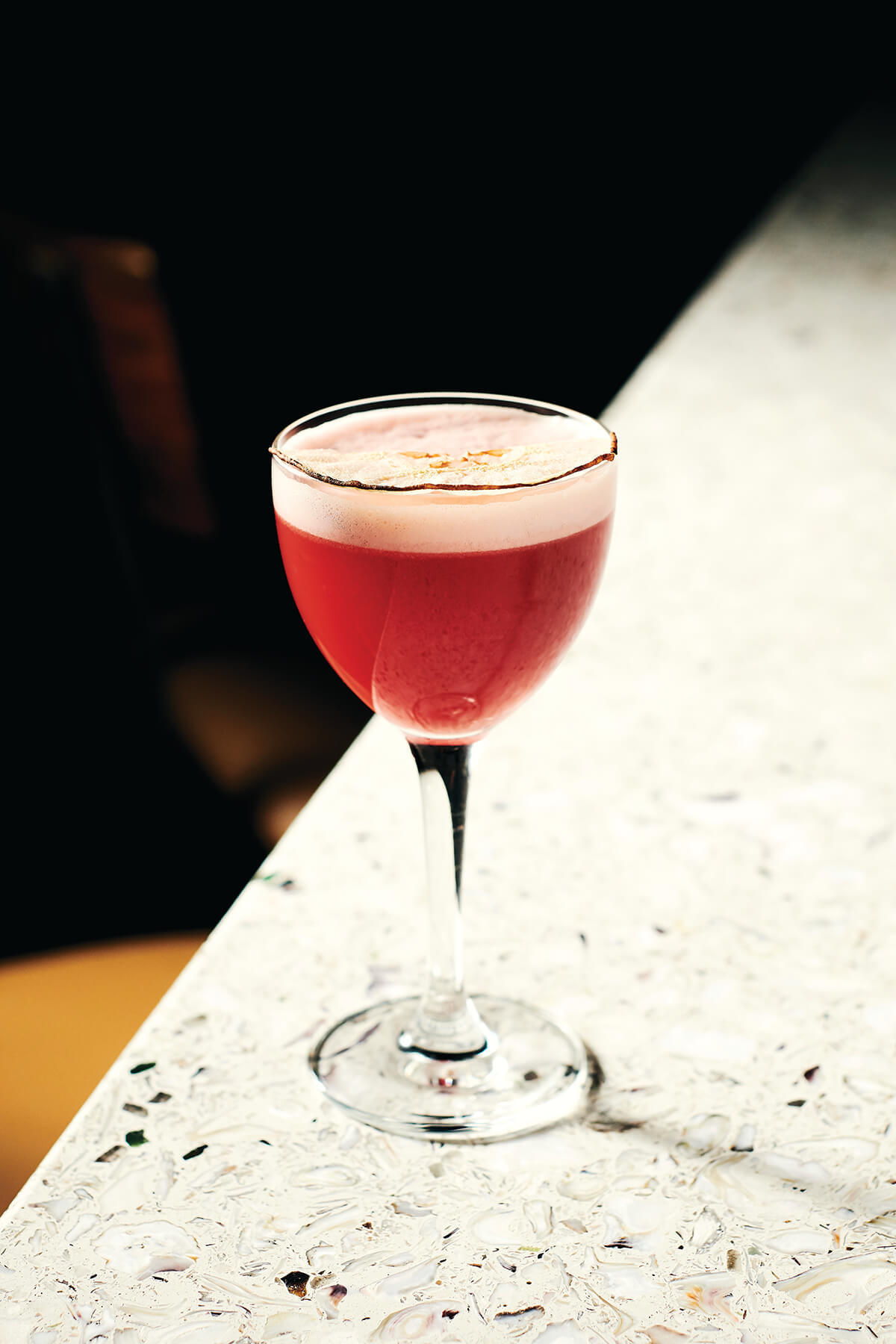 Whether you're participating in "Dry January" as your resolution for the New Year, don't feel like shelling out the cash for an Uber ride home, or abstain from alcohol altogether, it's always nice to at least have the option of a non-alcoholic cocktail, aka "mocktails," which are becoming increasingly common on beverage menus. "We are definitely headed in a direction where every cocktail menu will have something without alcohol in it," says Chelsea Gregoire of True Chesapeake Oyster Co. "People are slowing down more."
Ark and Dove at True Chesapeake Oyster Co.
With Giffard aperitif syrup, cardamom, rhubarb, and an Asian pear garnish, this booze-free drink created by lead bartender Ashley McMichael and named for the two historic ships that brought the first colonists to Maryland is almost too pretty to drink. Almost. 3300 Clipper Mill Rd.
Cherry Limeade at Black Eyed Suzie's
With a blend of fresh limeade and Sierra Mist, topped with a garnish of maraschino cherries, this off-menu item from Black Eyed Suzie's proves that when it comes to mocktails, simple but sweet just works. 119 S. Main St., Bel Air
We Got The Beets at Woodberry Kitchen
Even before mocktail was a term, for more than 10 years, this farm-to-fork James Beard winner has been serving boozeless beverages. Anyone might consider converting to teetotalism with WK's inventive mocktails, including this cleverly named concoction consisting of beet shrub, hibiscus, and chamomile honey. 2010 Clipper Park Rd.
Gucci Lemonade at The Food Market
The name says it all. Although many places try to jazz up their lemonade, this recipe for house lemonade paired with blueberry, mint, and lemongrass—the latter of which is known to relieve anxiety—stands out amongst similarly citrusy rivals. 1017 W. 36th St.
Not So Shirley Temple at Fishnet
This classic ode to the starlet of Hollywood's Golden Age gets an upgrade at this Mt. Vernon Marketplace stall. Infused with cinnamon, nutmeg, and allspice, this pink drink pairs well with their seafood sandwiches——and will de nitely liven up your Instagram feed. 520 Park Ave.
Lady Sings the Booze at R. House
At this food hall's main bar, R Bar, several cocktails are available sans-spirit, but this Billie Holiday-inspired drink with ginger beer, spiced pear syrup, lemon, and black walnut bitters is the ultimate mocktail. 301 W. 29th St.
Verdolaga at Clavel
You'd never guess that this Remington taqueria, known for its acclaimed bar program, would have a sizeable sampling of spirit-free beverages as well. This drink is an amalgam of honeydew melon, cilantro honey, lime, and mint—we promise that you'll never miss the mezcal. 225 W. 23rd St.