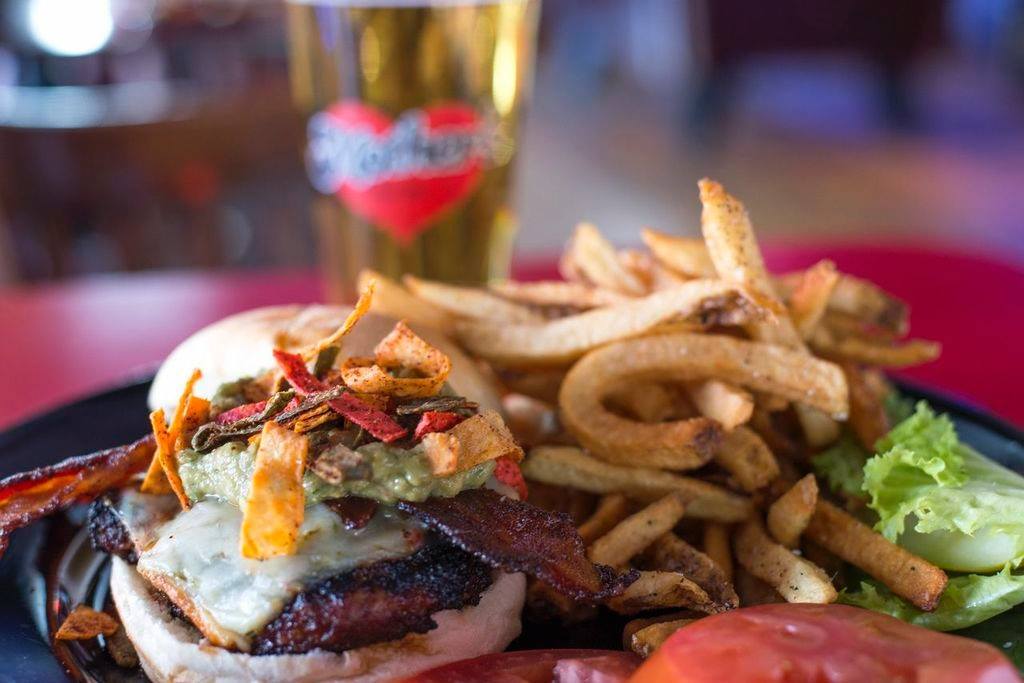 Courtesy of Mother's Grille
Known for its upscale pub grub, daily drink deals, and frequent Purple Patio parties, Mother's Grille has been a staple in the Federal Hill bar scene for years, and now the spot is expanding to more family-inclusive digs in the 'burbs.
Mother's recently announced that it will be opening its third location (its second debuted in Anne Arundel County in 2012) in the former Applebee's space off Padonia Road in Timonium this winter.
Husband-and-wife owners Dave and Kelly Rather say that the expansion into the county has been in the works for more than a year, and note that the Timonium spot appealed to them because of its ample parking and location along a busy thoroughfare.
"We noticed the need for places where people can take their kids and get fresh food," Kelly says. "We want it to be similar to the Arnold location, which works really well in a county atmosphere. It's not going to be as bar-based, but more restaurant-based."
The 6,000-square-foot space will seat 195 and highlight Mother's signature dark wood aesthetic. The rehab will produce a completely renovated interior, boasting open ceilings, reclaimed wood accents, revamped wood floors, and a 65-seat bar complete with 20 taps.
Although the restaurant's interior design and menu full of burgers and sandwiches will carry over into the new space, Dave says that Mother's Purple Patio will remain unique to the Federal Hill flagship because of its close proximity to M&T Bank Stadium.
"We take a lot of pride in being a Ravens headquarters," he says. "The new space will still be a great spot to watch football in the county, and it will definitely have a similar energy."
The news of the expansion comes at a time where many downtown bars, including Ryleigh's Oyster and Nacho Mama's, have orchestrated spinoffs in the suburbs. In fact, Kelly mentions that it was the couple's Federal Hill neighbors at Ryleigh's (who happen to operate their Timonium location just across the street) who initially gave them a heads-up about the vacant space.
"We have customers who were regulars in Federal Hill when they were 25, and now they're 35 and living in the county with families," Kelly says. "It's interesting to see how our brand transcends with city transplants."
Mother's is on track for a late February opening in Timonium, but the owners aren't stopping there. Although specific details have not yet been disclosed, Dave says that a fourth location is slated to join the dining scene in Howard County in 2017.
"We're excited to get reacquainted with old customers and give them a place to hang out closer to home," he says.