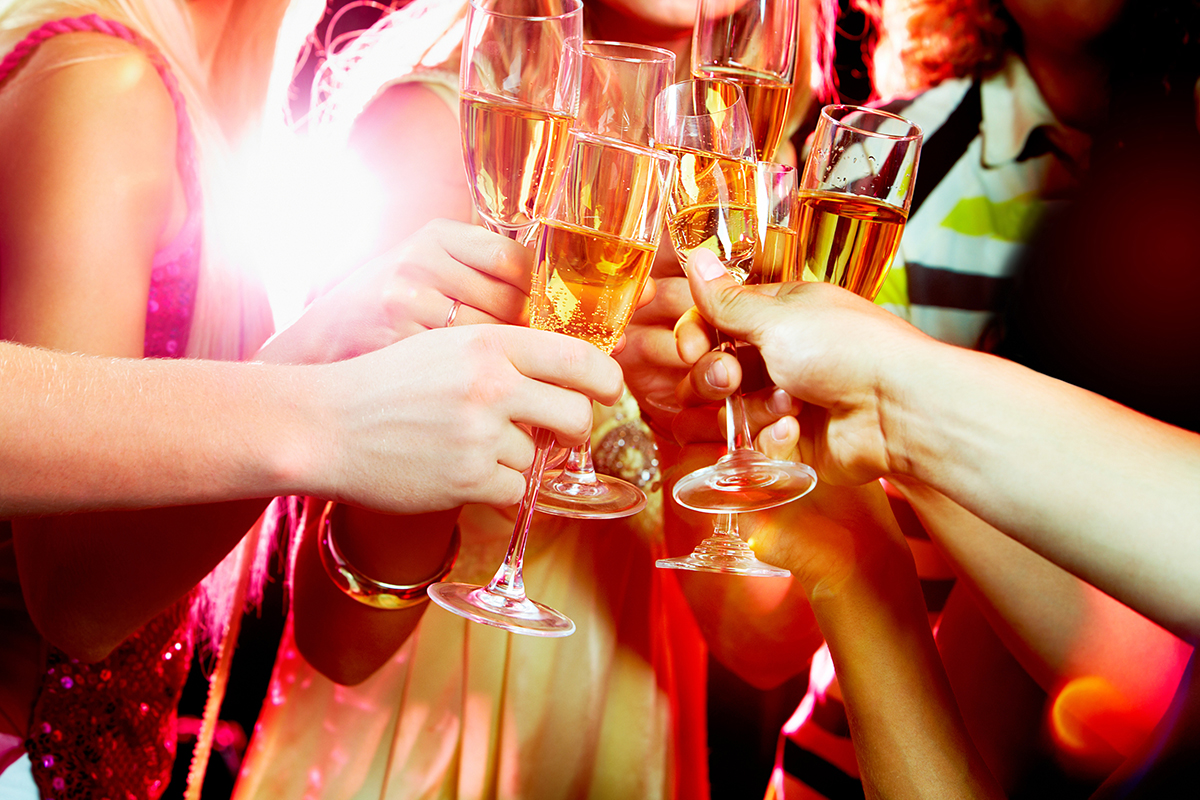 This year, more than ever it seems, people are procrastinating about New Year's Eve plans. Maybe people are burnt out from the holidays or maybe it's the fact that the New Years Eve movie was so blah, but many seem undecided for tomorrow night. So here's a list of highlights to get even the most apathetic inspired:
"Rage to Regret" at Alexander's Tavern. Sponsored by Flying Dog Brewery, this party features a gourmet buffet from 8-11 p.m., Flying Dog brews on tap, a DJ all night long, and a beer toast at midnight. Party lasts from 8 p.m.-4 a.m. and tickets are $75. More info here.
"Baltimore's Biggest New Year's Eve Party" at Power Plant Live! If you're into the mega-party scene, this PPL extravaganza is right up your alley. You get open bar, complimentary food carts, and DJ entertainment at nine venues inside the complex. General admission is $95 and VIP is $150. More info here.
"Goodbye 2011" at The Ottobar. From 8 p.m. to midnight, DJ Craig Boarman spins a girly mix of Lady Gaga, Beyonce, M.I.A. and the like. Then from midnight-4 a.m., TaxLo DJs Simon Phoenix and Stereo Faith spin indie, electro, and new wave. Drink specials and a light buffet available. Open bar package is $30, otherwise $10 at the door. No cover after 2 a.m. More info here.
"Big Night Baltimore" at The Sheraton City Center. Hosted by Mix 106.5, this huge hotel party will feature ten party areas, open bars all night, thirteen DJs and bands, and discounted hotel rooms. The party lasts from 9 p.m.-2 a.m. and tickets right now are going for $129.99. More info here.
Get The Led Out at Rams Head Live! If cover bands are you're thing, you'll want to head over to Rams Head Live! to see this Philadelphia-based Led Zeppelin tribute band. Get The Led Out will play a 2+ hour set and the bar will feature drink specials and a Champagne toast. Tickets are $35 in advance. More info here.
Dinner and salsa at Talara. Enjoy a five-course dinner followed by free beginner salsa lessons at 9:30 p.m. Then the dance floor opens up to all for the rest of the evening. Normal late-night happy hour specials apply from 10 p.m.- 1 a.m. Dinner is $70, salsa is free. More info here.
Daft Punk tribute at the Windup Space. If you go crazy every time "One More Time" comes on at the bar, then you might want to hit up the Windup Space as a huge live band pays tribute to them. First there's Christ Pumphrey's nine-person act, following by Ben Frock's 14-person Love Unit band. Music starts at 11 p.m. and admission is $10. More info here.
Whatever you do, have fun and be safe! And here's a cute video with Zooey Deschanel and Joseph Gordon-Levitt, just because. Happy 2012!