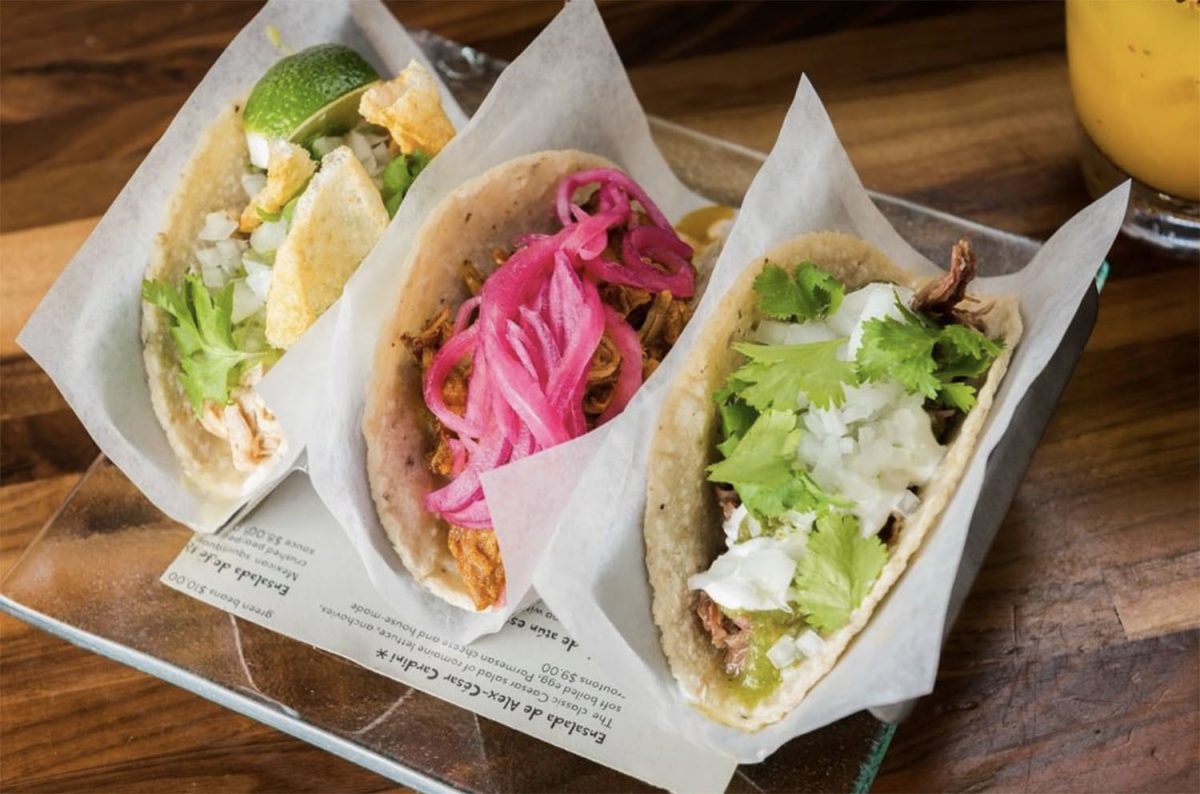 COMING SOON
Butterfly Tacos y Tortas: Just when we thought we didn't need any more validation that Charm City has made it onto the national culinary map, Michelin star-rated chef and philanthropist José Andrés has announced that he is bringing a concept the area. A spinoff of the chef's Washington, D.C. restaurant Oyamel Cocina Mexicana, Butterfly Tacos y Tortas will make its debut on the Johns Hopkins University campus on January 27. Though the weekday lunch spot, located inside Levering Hall off of Bowman Drive, will mainly cater to the campus community, it will also be open to the public. Inspired by Mexico City street culture, the fast-casual menu will highlight options like the "Tacos Hongos" with grilled mushrooms and salsa serrano, as well as the "Torta Pollo Milanese," layered with crispy breaded chicken, black beans, cilantro, and Oaxaca cheese.
Tony Luke's: The food court-style Baltimore Marketplace on the first floor of Horseshoe Casino, which is home to the likes of Lenny's Deli and Piezzetta, is getting some new blood next month. As the communal dining area prepares to undergo a redesign with new furniture and a fresh layout, it will also welcome this lauded Philadelphia sandwich spot. Though the cheesesteaks are the stars of the show, Tony Luke's—named after owner Tony "Luke" Lucidonio—also emphasizes its roasted pork subs, burgers, and fries. Though the chain has two locations in Ocean City, the Horseshoe spot will mark the first in Baltimore.
Watershed: Come fall, Atlas Restaurant Group is shaking things up and expanding its presence across the harbor to Federal Hill. The group that operates Ouzo Bay, Azumi, and several other spots scattered throughout Harbor East and Fells Point is launching two new concepts inside the newly renovated Cross Street Market later this year. The first will be a stall supplying fresh seafood (everything from Chesapeake Bay rockfish and local oysters to Chilean sea bass and Portuguese octopus) seven days a week. In keeping with the seafood theme, the group is also opening an anchor restaurant, Watershed, which will focus on classic Maryland dishes and steamed crabs. With the opening of the Cross Street Market eatery the neighborhood will also be gaining a rooftop deck complete with flat screens, a centerpiece bar, and recreational games like foosball and corn hole.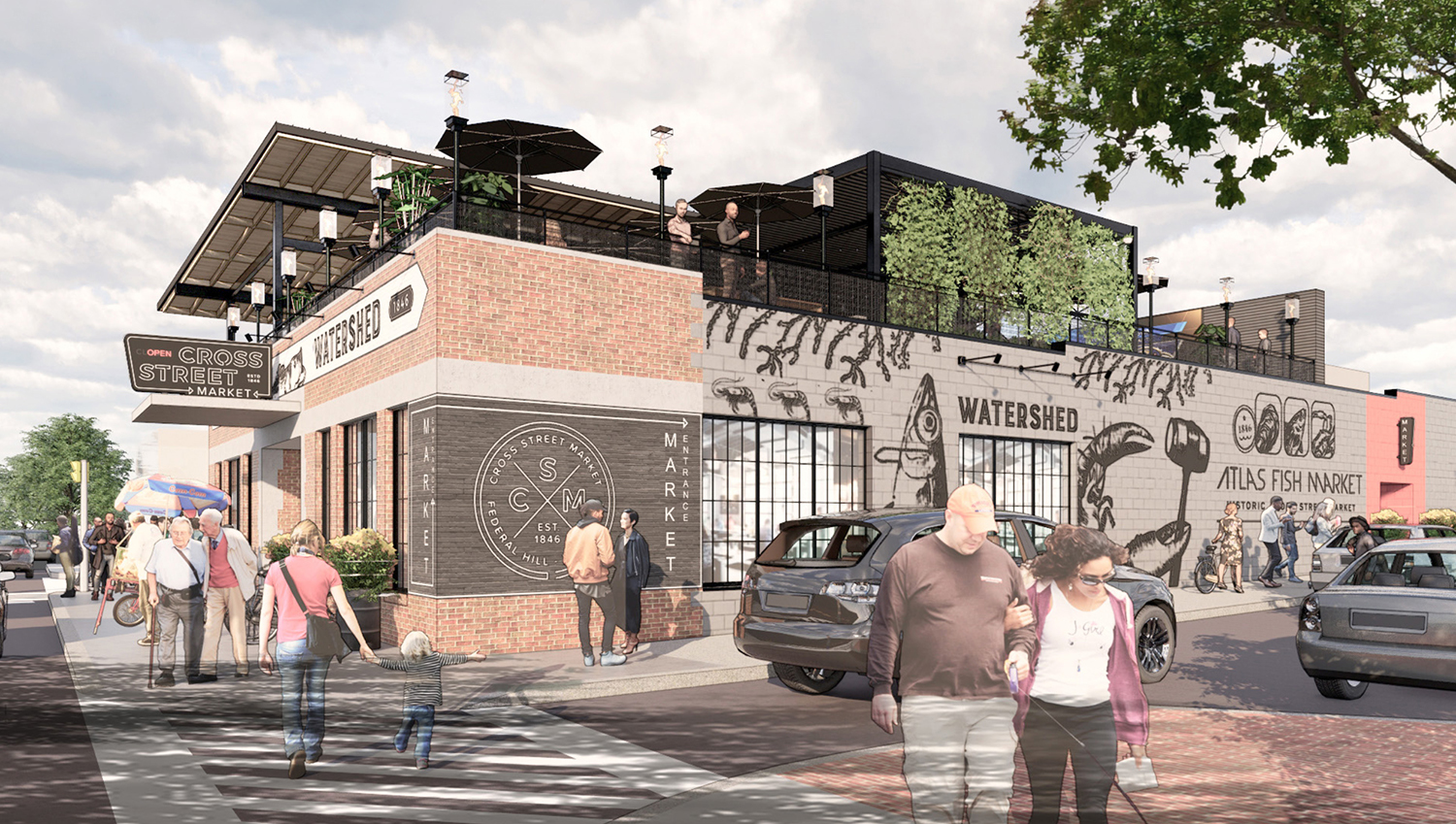 CH-CH CHANGES
Bin 604: Foreman Wolf Restaurant Group's neighborhood wine shop has been adjacent to the Whole Foods in Harbor East ever since it first opened in 2001. So it only makes sense that, when the grocery store makes its move to the ground floor of the Liberty apartment complex around the corner later this year, Bin 604 will be going with it. Slated to open this spring, the shop's new home will provide an additional 1,500 square feet and a separate classroom for workshops and tasting events. The space will also allow for an even more robust Italian wine selection. "Over the years we have grown our capability not just in wine selection and education, but in selection of spirits and beer," said co-owner Tony Foreman, in a statement. "We're incredibly excited to redesign the store, almost two decades later, to maximize our strengths." As for the spaces Whole Foods and Bin 604 are leaving behind, Harbor East plans to announce replacement tenants soon.
EPICUREAN EVENTS
1/24: Chinese New Year at The Corner Pantry
The team at this Mt. Washington haunt is getting creative for their annual Chinese New Year celebration. Given that 2020 is the Year of the Rat (aka Charm City's unofficial mascot), chef Neill Howell has prepared a menu featuring local spins on classic Chinese dishes. Among them will be pit beef steamed buns with tiger sauce and scallion salad, crab spring rolls with chili sauce for dipping, and a ginger beer-infused Orange Crush. The a la carte menu will be offered all day on Friday, January 24 in celebration of the holiday.