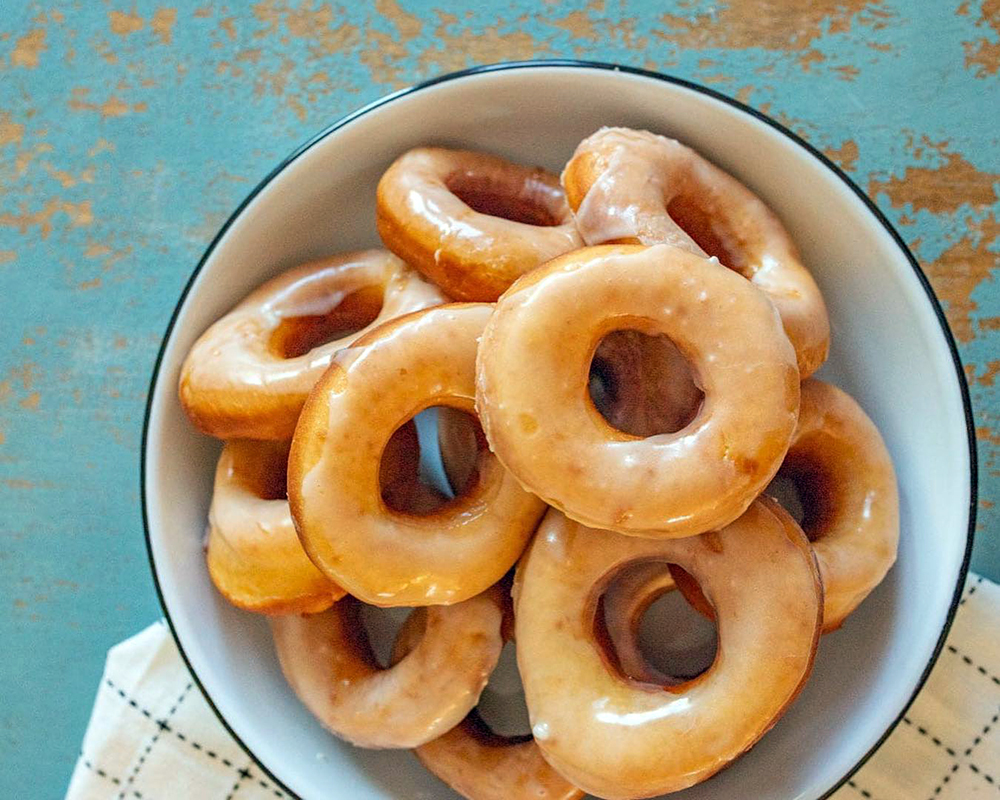 @twistedteahouse via Instagram
COMING SOON
Twisted Teahouse: From sushi and sweets to burgers and bubble tea, the Avenue in Hampden boasts plenty of variety. And now, West 36th Street will welcome a traditional tea room from local baker Angela Vogel. Expected to debut this spring, Twisted Teahouse will offer private tea parties, as well as fair-trade teas, organic coffees, and custom cakes for sale. The menu will also feature light fare including blueberry muffins, classic shortbread, and protein-packed, sous-vide egg bites. The Hampden spot is a food-focused spinoff of the original Twisted Teahouse, a quasi-tea parlor and consignment shop that Vogel previously operated inside the historic Savage Mill complex in Howard County. 813 W. 36th St.
Felipe's Mexican Taqueria: This New Orleans-based chain focuses on classic burritos, tacos, quesadillas, and chimichangas. And, next year, the fast-casual cantina is expanding up north with a location at The Shops at Kenilworth in Towson inside a freestanding building that is being constructed on the lower level of the mall. Aside from the street-food favorites filled with toppings like tinga chicken, chorizo, carnitas, and grilled shrimp, the restaurant also offers a craft cocktail bar focusing on margaritas made with hand-squeezed Key limes. Though Felipe's isn't expected to debut until 2020, The Shops at Kenilworth's newest tenant Lyfe Cafe will open on January 22. Be on the lookout for açaí bowls, protein pancakes, green detox salads, sugar-free desserts, and more from the health-conscious spot. 800 Kenilworth Drive, Towson
NEWS
Baltimore Spots Named Among Yelp's Top 100 Places to Eat: Each year, Yelp combs through thousands of restaurant reviews—taking into account ratings and volume—to generate its Top 100 Places to Eat in the United States. This time around, two Charm City eateries snagged well-deserved spots on the annual list. Fells Point favorite Ekiben came in at No. 89, while Hampden sweet shop Waffie also made the cut at No. 97. Both took to social media to express their gratitude to the communities that have kept them going. "We've been on the national stage a couple times now, but to be one of two Baltimore restaurants on [this list] is unreal—like beyond words crazy," reads a post to Ekiben's Instagram. "Thanks for all of the love and support, Baltimore. We owe this all to you." As Waffie summed up: "Hampden, you rock. So, so thankful."
EPICUREAN EVENTS
1/17: Mera Kitchen Collective x Cajou Cream Pop-Up
The chefs behind Mera Kitchen Collective—a worker-owned co-op spotlighting the culinary heritage of immigrants and refugees—are teaming up with local vegan creamery Cajou Cream to host this special pop-up at LB Tavern inside the Lord Baltimore Hotel. Highlighting the bold flavors of Sudan, Egypt, and the Caribbean, the event will offer Mera's desserts paired with Cajou's dairy-free cashew ice cream. Among the sweet treats available for purchase will be a Sudanese-style beignet with dairy-free coconut cardamom ice cream, pistachios, and a balsamic reduction. 20 W. Baltimore St. Free. 5-7 p.m.
SHUT
The Local Fry Federal Hill: Kevin and Elizabeth Irish, the husband-and-wife duo that opened this fan-favorite fry shop in Federal Hill four years ago, have decided to close the flagship in order to focus on their second location at the Rotunda in Hampden. "We want to thank all of our customers who have supported us through the years," the couple posted to Instagram. "We've learned a lot, and we will use the knowledge and experience gained from our time in Federal Hill as we pursue other business projects and expand our brand." Luckily, South Baltimore regulars can find the same flavorful wings, banh-mi sandwiches, rice bowls, and loaded French fry baskets just a few neighborhoods north in Hampden. If you're not up for the trek, The Local Fry is also available via meal delivery services including DoorDash and Uber Eats. 711 W. 40th St. Ste. 152. 667-210-2633
Pasta Mista Timonium: Known for its overstuffed subs and pasta-topped pies, this Italian outpost has been feeding the masses in Timonium for a decade. But, last week, Pasta Mista announced that had sold its location in the Timonium Square Shopping Center to another local chain, Pizza Sauce, which will be replacing it in the coming weeks. Though there are talks of a new Pasta Mista venture in the works, for now, regulars can find the signature pizzas, pastas, salads, and stromboli at the shop's other two locations in Towson and Canton. Multiple locations including 822 Dulaney Valley Rd., Towson. 410-321-8855